Helloooo everyone. Welcome to my little corner of the crafty world. I have been sharing my love of colour, ink and paper through my blog for around six months or so now. I hope you like some of the projects I post. I have made an exciting change to my blog this week. I have added a subscribe button. You can see it at the top there. This means that if you like to read it but miss it in the Face Book or Twitter news feed you can follow it by having it sent into your e mail in box!
To do this I have had to change blog platform so my blog archive with my old posts is not currently here but I will be adding a link to those soon. My blog address has not changed. It remains inkstampshare.ink.


We don't seem to send as many Easter cards nowadays do we. I do love to receive them though don't you? Today I have been playing around with the Easter themed Stamp Set from Stampin Up called Basket Bunch, and the matching dies. Its a really fun set with lots of generic images such as bunnies, Easter eggs, flowers, daffodils and all sorts. Perfect for Easter. I decided to make a quick, fun card using fresh pastel colours.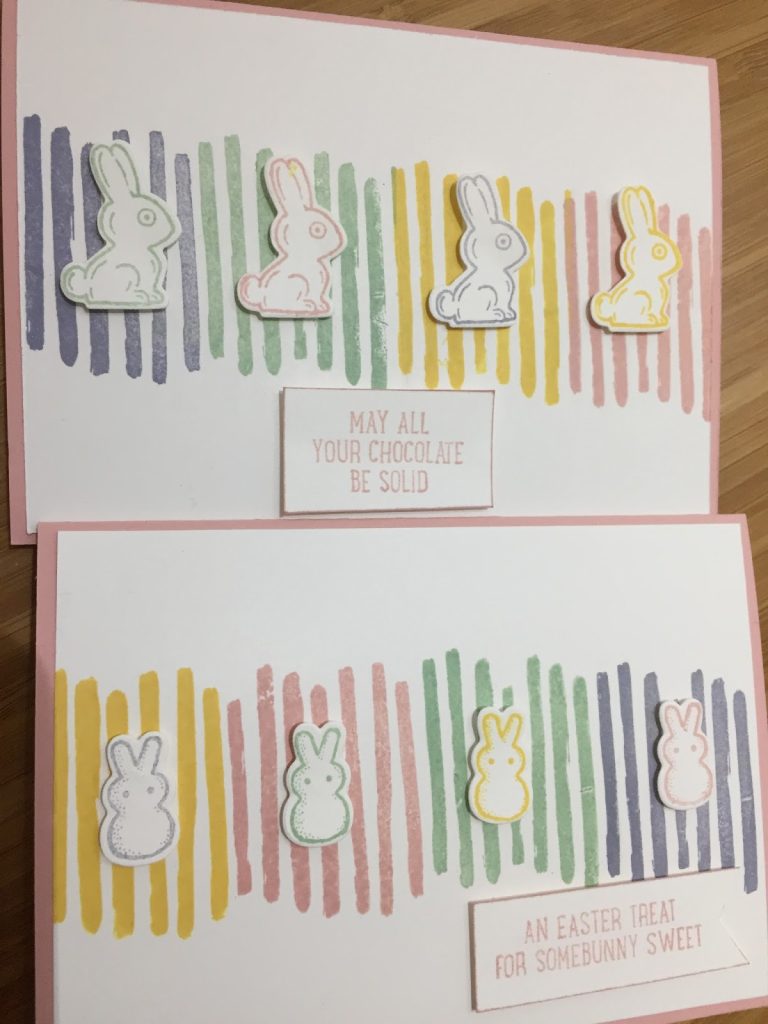 Have a look at my You Tube tutorial to see how I made it. If you like it please give it a thumbs up and subscribe.


Basket Bunch Bundle. Stamps and Dies
Playful Palette Stamp Set
Big Shot
Card Base: Blushing Bride. A4 card cut at 14.8 cm and scored at 10.5 cm.
Front Panel: Whisper White card cur at 14.3cm x 10 cm.
Ink Pads: Mint Macaron, Blushing Bride, Wisteria Wonder and Daffodil Delight.


I really hope you like this fun, easy card and may be inspired to make some of your own too. If you live locally to me and would like to come to one of my classes, whether you are experienced or would like to learn, I would love to have you. Its a great hobby. Do get in touch. at [email protected]. Thank you so much for stopping by, oh and don't forget to click subscribe at the top of the page if you want to follow my blog and see what more I get up to in my little corner of the crafty world.


All products used are from Stampin Up. Browse, Shop or Join at katebolt.stampinup.net