Each week the Design Team over in the Global Design Project set a challenge. It can be anything from CASE the designer, to sketch, or layout. This week we have a colour challenge. I love playing along with the colour challenge as it really makes me think outside the box, putting colours together that maybe I wouldn't ordinarily do.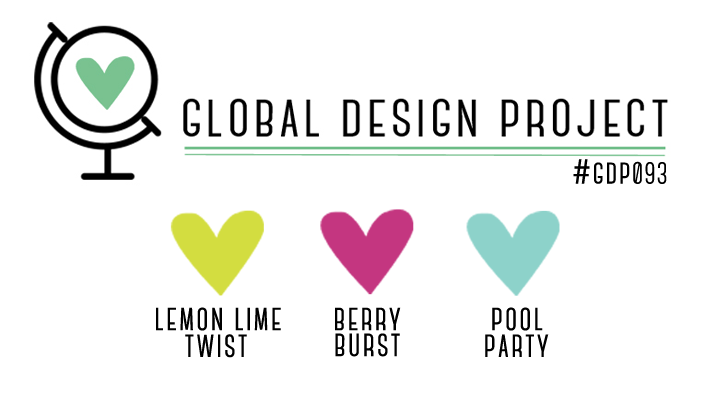 This week we have Lemon Lime Twist, Berry Burst and Pool Party. I love all three of these colours and thought they would work well together. I made a conscious decision not to look at the other entries before I got creating as I didn't want to be influenced by the other lovely designs I would see.
I had an idea using these three strong colours together and I also wanted to use the new stamp set Coffee Café in a different way to what you might imagine at first glance of this set
I had a few choices, I could use mainly Pool Party with some Lemon Lime Twist and an accent of Berry Burst or vice versa to balance the strong colours or I could go all out colour. So, I decided to go out of my comfort zone with a little Andy Warholesque (sorry I know its not a word 😁) creativity!
OK. SUNGLASSES ALERT!😎😎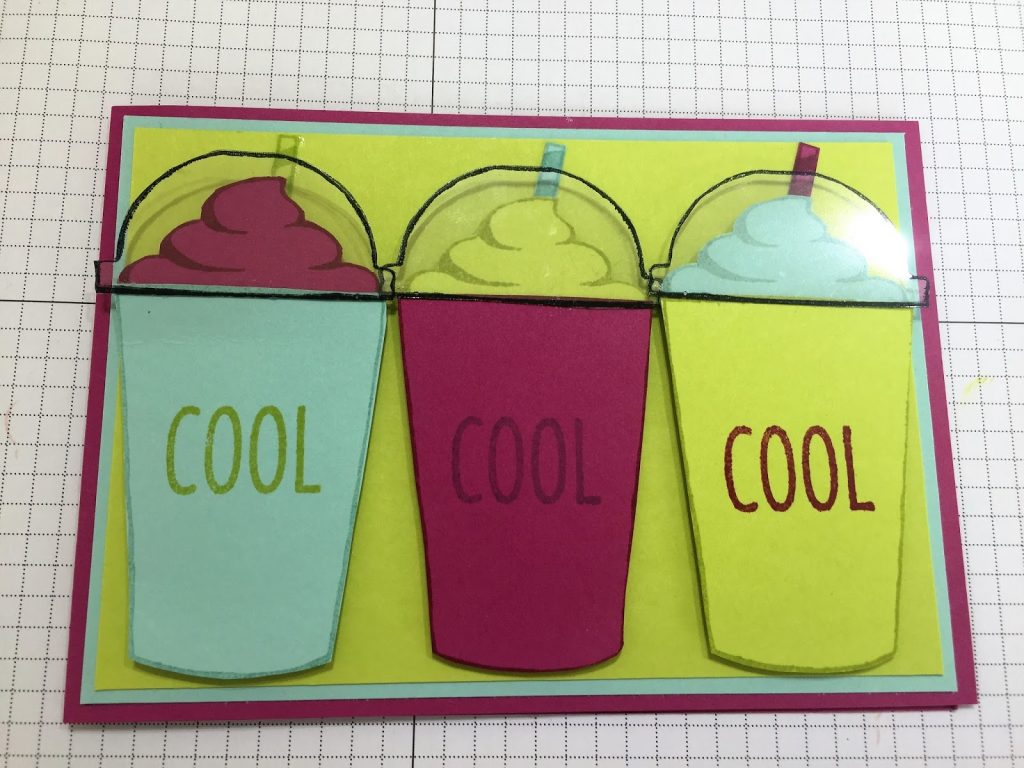 I had great fun with this. I used the large cup stamp and the cream or froth to make my milk shakes. I added the straws and the dome lids I stamped on window sheet and cut out. I used the COOL and Happiest Birthday from the Cool Treats Stamp set. The cups are raised on Dimensionals and I have adhered my dome lids using a little snail along the stamped edge at the bottom.
I hope you like this fun birthday card, I hope I haven't hurt your eyes too much! Maybe it has inspired you to have a go at the Global Design Project Challenge this week. Its all about the fun! Hop over to
The Global Design Project
and have a look at the amazing work of our talented Design team and also all the other entries this week in #GDP093
I run monthly Card Classes and Memories and More Scrapbooking crops too. Suitable for all abilities. See the dates on my events page in the side bar or contact me here for more details. I'd love to craft with you.
You can shop for all the new Stampin Up products through my shop here:
If you place an on line order for between £20 and £150 please
add
hostess code
AN969V3Y
on checking out and I will send you a little thank you gift at the end of the month. If your order is £150 or more there is no need to add the code as you will earn your own Stampin Rewards! If there is anything you would like help with, don't hesitate to ask. I would love to earn your custom.
If you have a
big wish list
and want to save money or would like to get your hands on all the
new Stampin Up products at a great discount!
join an amazing paper crafting family, have access to training and of course a great discount then
JOIN THE FUN HERE
or get in touch for a chat. It really is easy. I'd love to have you in my team!
Thanks for stopping by. See you soon X