Lots of Lavender from Stampin' Up! Saleabration runs for 12 weeks until March 31st which takes it right up to British Summer Time on March 25th marked by the clocks going forward bringing in the lighter evenings and I can't wait!
Every Sunday I will be bringing you a new project from Saleabration as we craft our way into
Spring!
This week we have this pretty box for 4 x 4 note cards stamped with " Lots Of Lavender "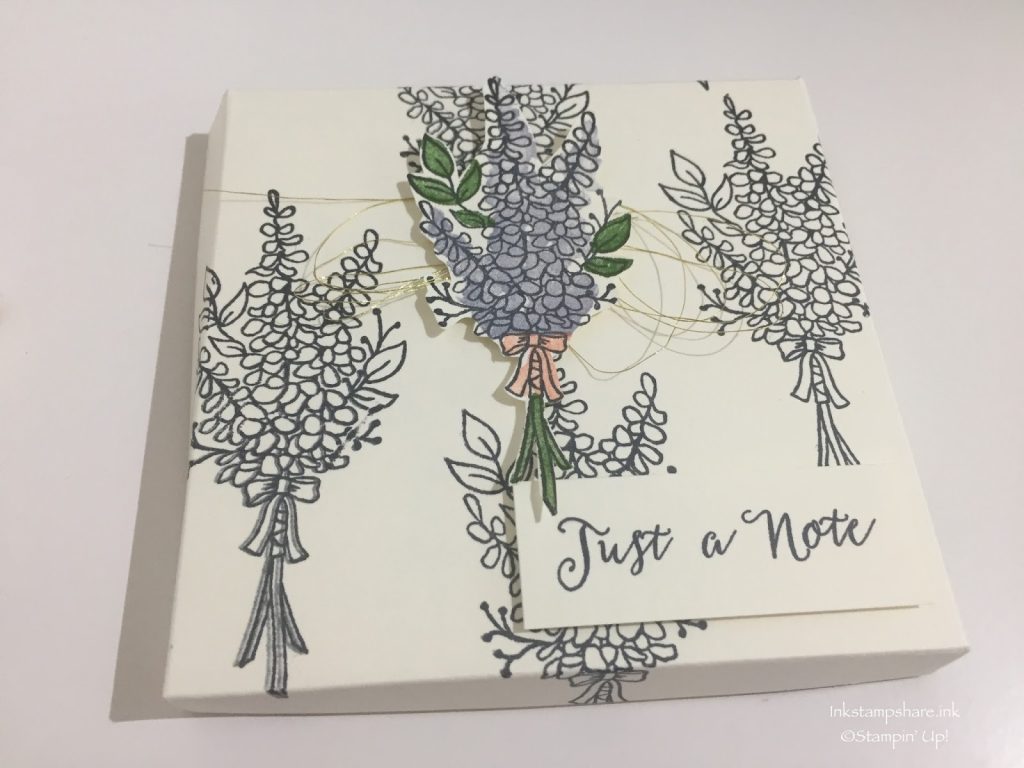 I have a hedge of lavender in the garden and in the summer it looks and smells amazing! It attracts the bees too. It is still looking very sad in this cold wet January but these stamped images remind me that spring is not so far away.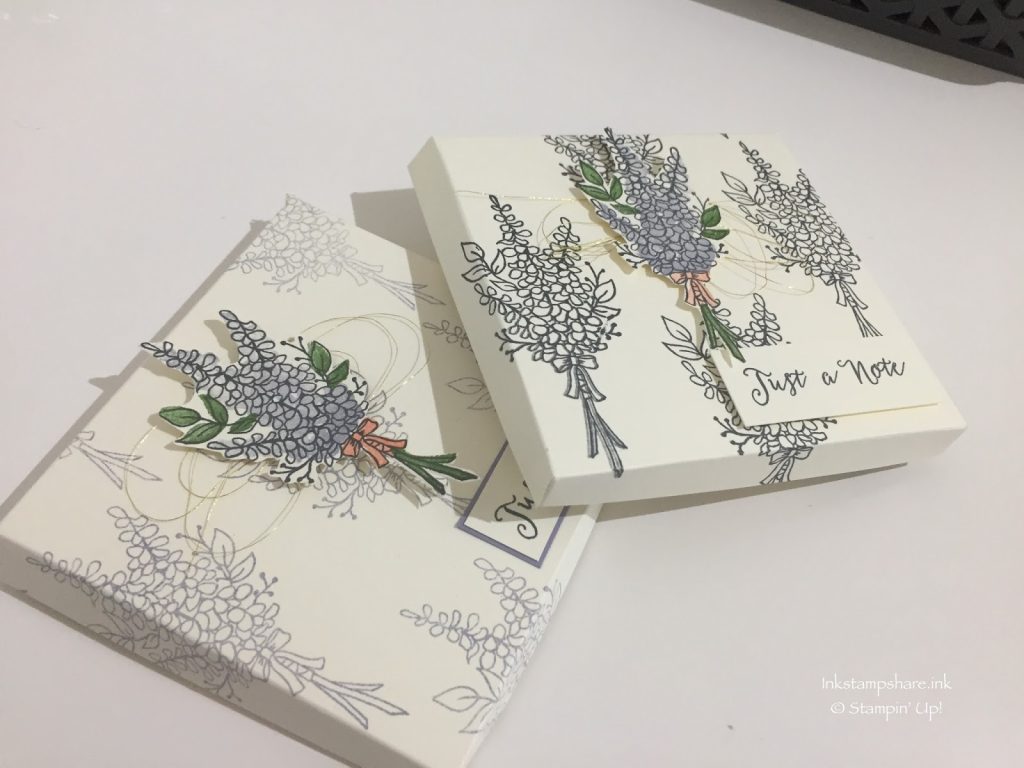 I have made two and stamped them slightly differently. I think I prefer the outline stamped in black. What do you think?
Here is the You Tube Tutorial for the box and cards.
I hope you like it, please give me a thumbs up and subscribe if you do.
Project Measurements are: Card stock in Very Vanilla which
measures 10.5 inches x 5.5 inches. You need just one piece of A4 card.
I have scored with the long side at the top at : 0.5, 5, 5.5, and 10 inches.
With the short side at the top at 0.5 and 5 inches.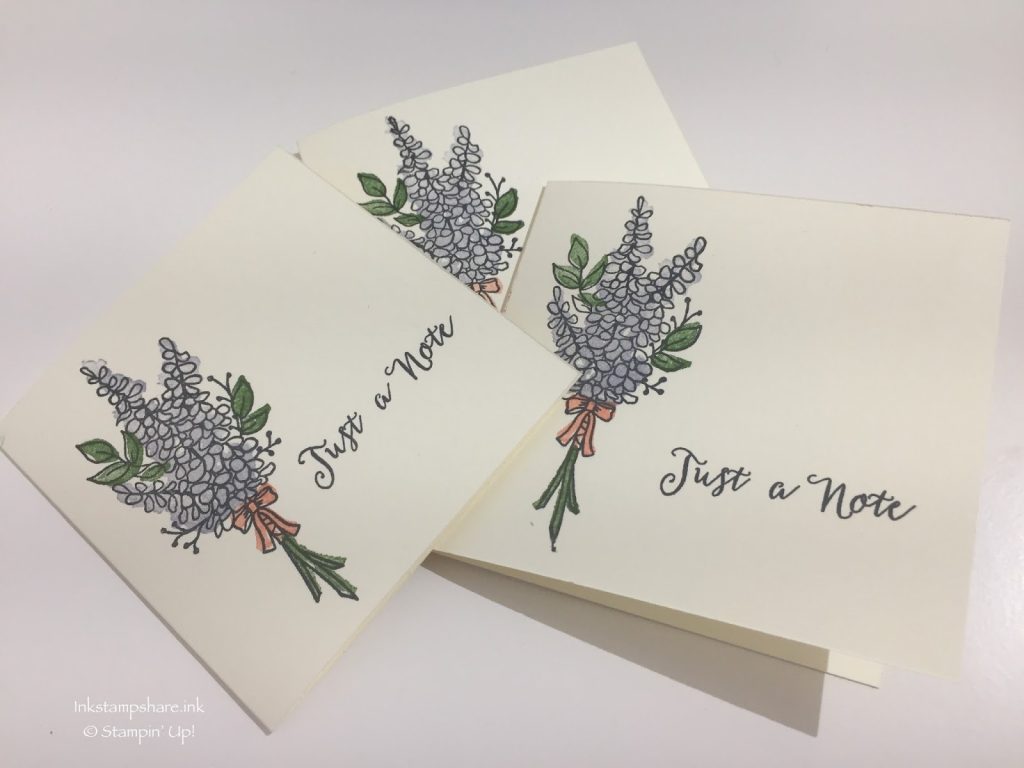 The note cards are 4 x 4 in Very Vanilla. Each card requires a piece of card stock 8″ x 4″ and scored at 4″.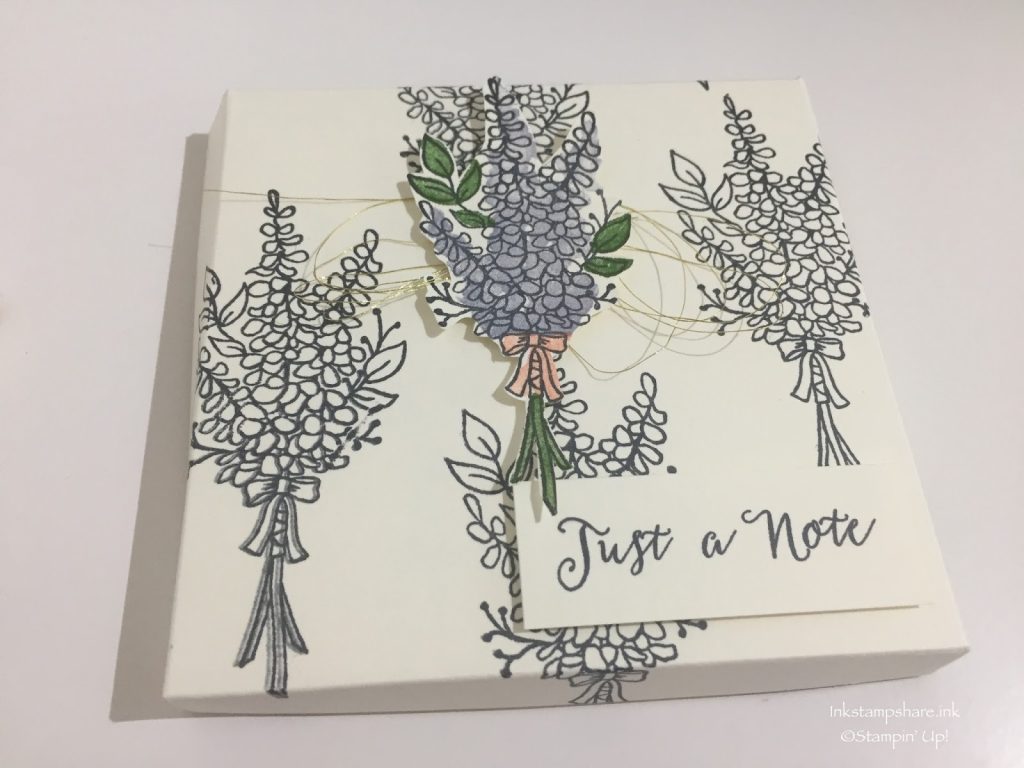 I have the perfect friend in mind to gift these to. She loves to write. She has pen friends globally. It is so heart warming to receive a card in the post, especially one that is hand made.
You can get these stamps for free during Saleabration. Place an order/see all the free saleabration items in my
online shop
Here
and for
every
£45 spend you can choose a Saleabration item for free. Or if you spend £90 you can choose a higher reward item this year.
Is your wish list long? Join my team during Saleabration and receive the best deal in the catalogue! Choose £130 of any products in either the Spring/Summer or the Annual catalogue and get an extra two free stamp sets all for just £99. You will also receive free postage and packing, and some office supplies to get you started!
IIt is the perfect flexible working from home opportunity, fit it around your children or your job. You receive at least a 20% discount, have opportunity to be part of a huge friendly crafting community, attend fun events and travel too if you like. Contact me for a no obligation chat or click
JOIN HERE
– where you can see all the T's and C's too. I would love to have you as part of my team!
Thank you so much for reading my post. I hope you are enjoying my Sale-a-bration Sunday Series. Click subscribe if you would like to follow my blog.
Wishing you a peaceful Sunday. Kate x