Woohoo! It's time for Sale-a-bration Sunday and this week I am using the Sweet Soiree Memories and More Card Pack.

Saleabration items are FREE with a £45 order in my online shop here .

It runs for 12 weeks until March 31st which takes it right up to British Summer Time on March 25th marked by the clocks going forward bringing in the lighter evenings. I am SO looking forward to that but in the mean time we can craft the winter away. Win/Win!


The cards in this pack are so gorgeous! I have seen them used for making cards quite alot but I have been itching to make a scrapbook layout for ages and I couldn't resist
Pocket page scrapbooking is a quick and easy way to make beautiful scrap book pages, getting your photos off devices and into albums you can flick through. You can make your pages as simple or elaborate as you like.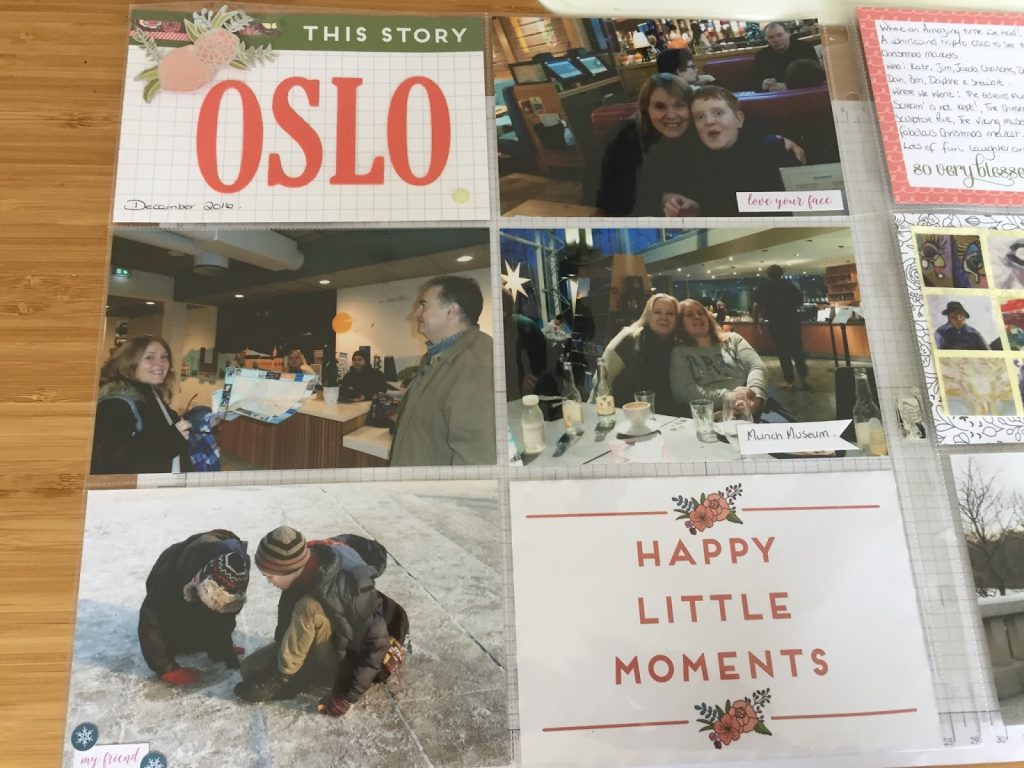 My double page layout is of a weekend away to Oslo we had in December 2016. We went as a big group of friends, there was lots of laughter and a lot of memories were made.
I cut the title out of matching Calypso Coral card stock using letter dies. All the Memories and More cards match the Stampin' Up! colours of course taking away all the guess work and makes it so easy.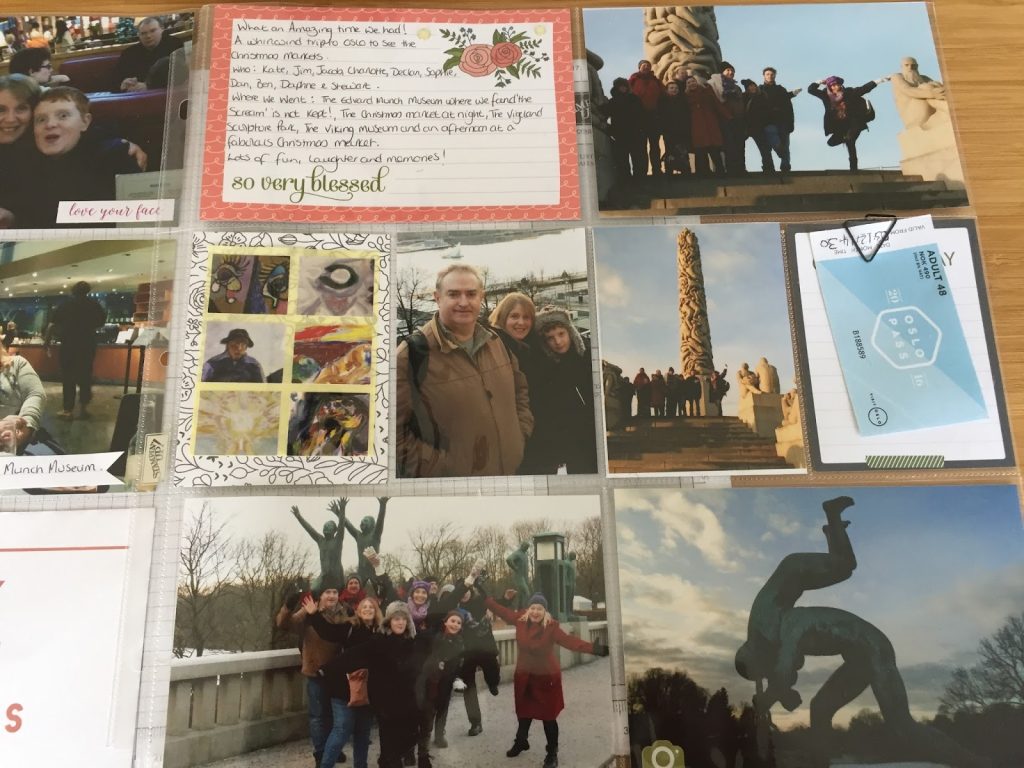 Here is my You Tube video showing how easy it is to put these pages together.
I hope you like the video. If you do, please give me a thumbs up and subscribe.
It is so easy to add memorabillia to the album.
It is honestly so easy to put an album together of a holiday or event and so much nicer than a photobook or worse, leaving them on the computer or phone never to be seen.
These Sweet Soiree cards are free in Saleabration! Each pack has 72 double sided cards. 2 of each design. I split my pack and gifted half to my lovely sister who made a layout with them straight away!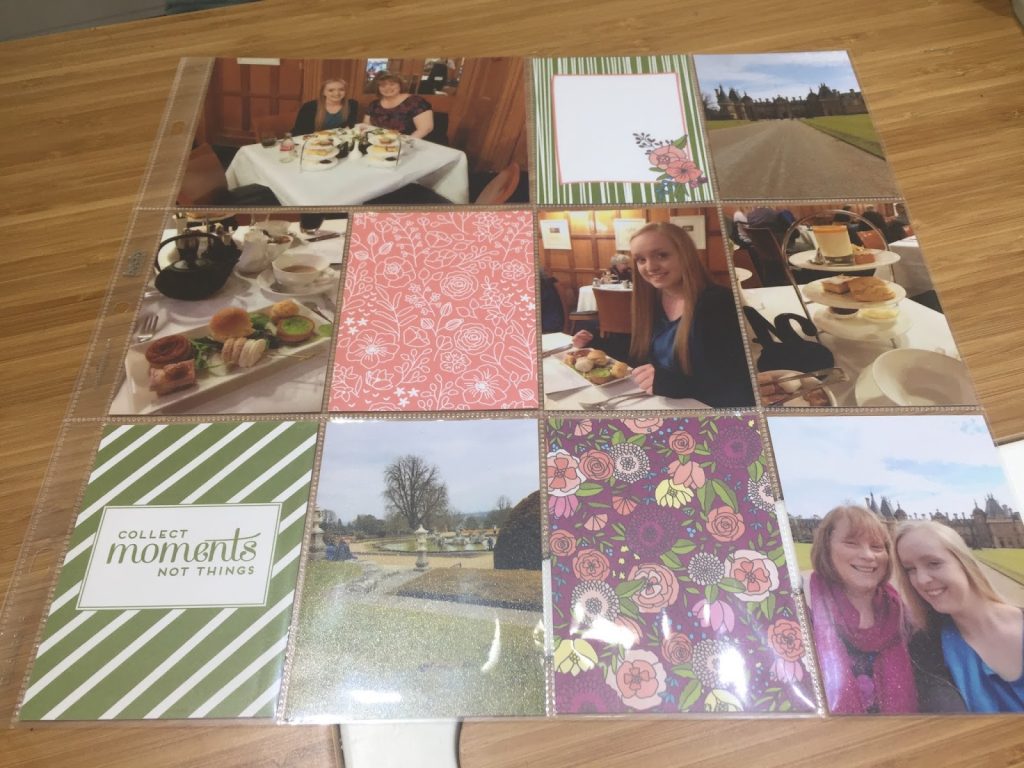 A beautiful page of her afternoon tea with my lovely niece!
We have used the same card pack on both of our very different pages and I love them both! And you can get this set of Memories and More cards for free during Saleabration.
You don't need a huge array of products to get started with Memories and More scrap booking. An album, some pocket pages and a card pack. Don't forget your photos of course. All of the products are available from Stampin" Up! in my online shop. I have listed all the supplies below.
This is literally all that you need to get started! If you added in one of the other Memories and More card packs at £9 for a 72 card pack, you would qualify for a Saleabration item which means you could have the Sweet Soiree pack I have used in my lay out for free! It would keep you going for ages!
You can choose a Saleabration item with an order over £45, or two for £90 or instead, one of the higher value reward items which are free with a £90 spend.
However, there is a much better deal than that going on during Saleabration. Join Stampin' Up! and choose any £130 of products to go in your starter kit, plus a further two stamp sets of your choice of up to £90 value plus free shipping all for £99!
That's £220 of products for £99! WHAT A BARGAIN!
There is no risk involved, there is lots of support if you wish to take it as a business opportunity but also no obligation to sell or demonstrate if you choose not to WIN WIN! I would love to have you on my team. Do get in touch if you would like to take advantage of this great offer, only on during Saleabration or
Join Here
I really hope you like seeing what i have been up to. Click on the subscribe button in the side bar to follow my blog if you don't want to miss anything.
Thank you for stopping by. Kate x