With just a couple of weeks left to go until the end of Saleabration new items have been added making it even more exciting!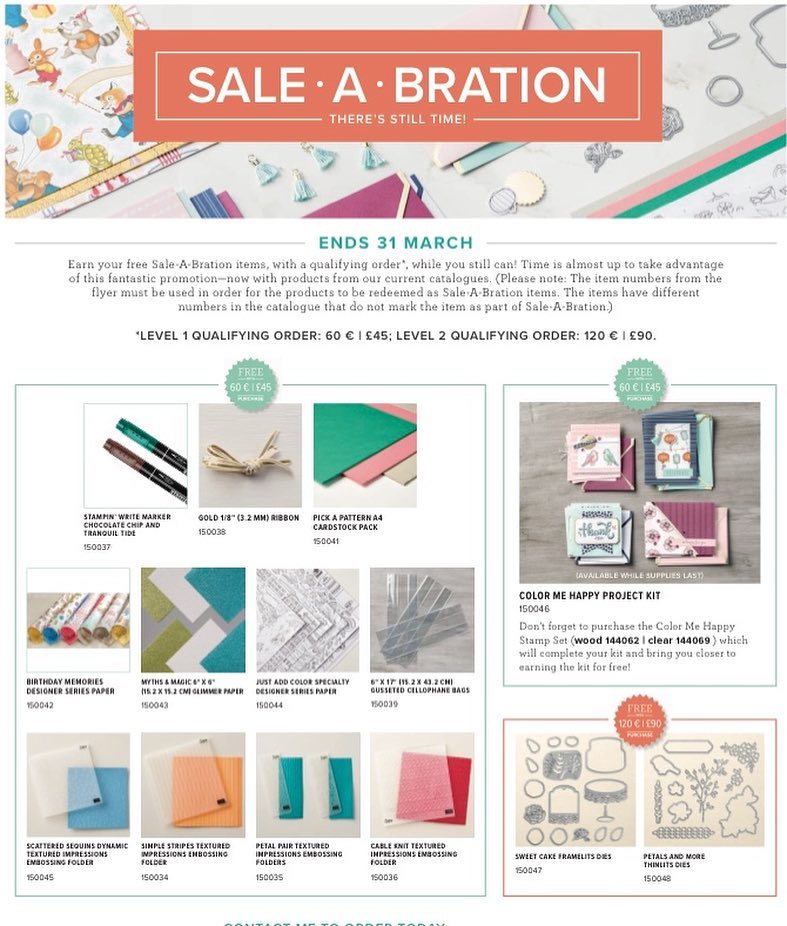 With every £45 spent in either the Annual or Spring/Summer Stampin; Up! catalogues you can claim a Saleabration item for FREE!
Stampin' Up have upped their game this year too with a higher level of rewards available too. You can claim some gorgeous Die sets and a double stamp set free with a £90 order.
This new offering is amazing!
We have Embossing Folders, Designer Series Speciality Papers, Card stock, Cello bags, Ribbon, Stampin' Write Markers, two more Die sets and a Project Kit!
This is great news. It is so easy to stock up on the things you would like or even essentials you know you will use, such as card stock, adhesive, papers, etc and then choose what FREE item you would like from Saleabration! How cool is that!
See ALL the Saleabration items here
These Salabration items are free with a £45 spend.
These higher level reward items are free with a £90 spend.
I know that I am after embossing folders and definitely some of that gorgeous Myths and Magic Glimmer Paper!
How do you like my dragon, he really needed some Glimmer Paper though!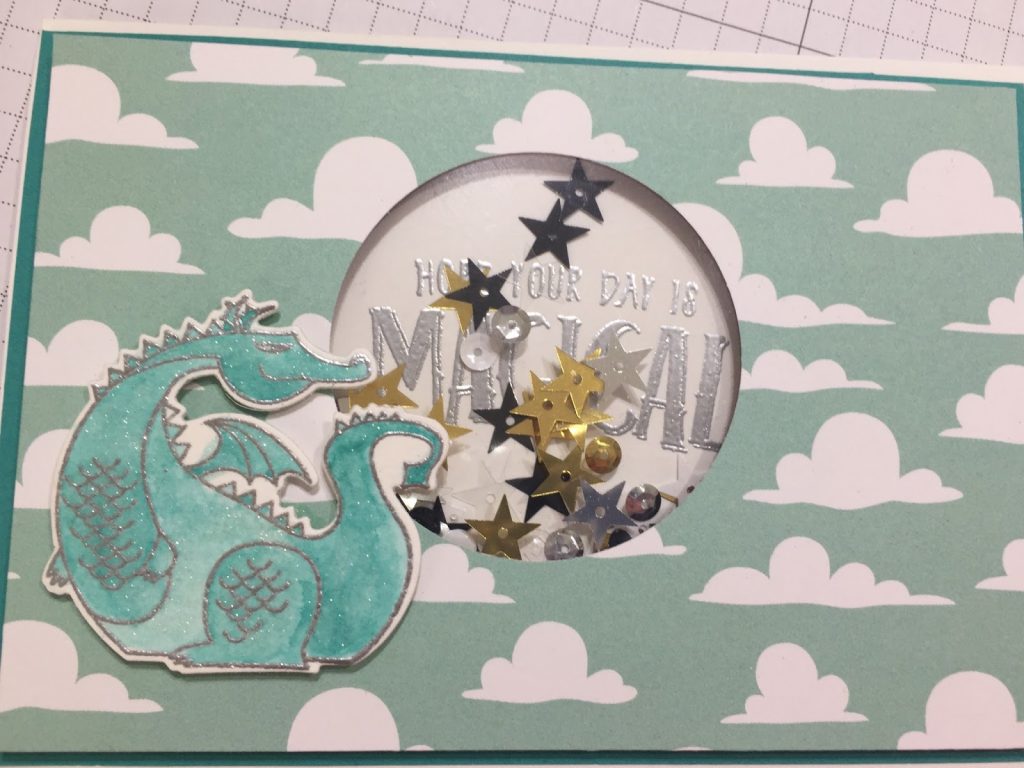 How fabulous is he? He comes in a stamp set full with a mermaid, a Wizard a Knight in armour, a Unicorn! and a Seahorse. There is a die set to match. You can get them separately or in a bundle earning you10% off. Clickable links at the bottom of the post. If you were to purchase the bundle and add in the matching glimmer washi tape for example you would earn the matching Myths and Magic Glimmer Paper for Free! – Just an example of how you can make Saleabration work for you.
Don't forget that they are only available for free until 31st March/while stocks last and it is worth noting that these additional items are available at full price in the catalogues and after March 31st will revert back to that price.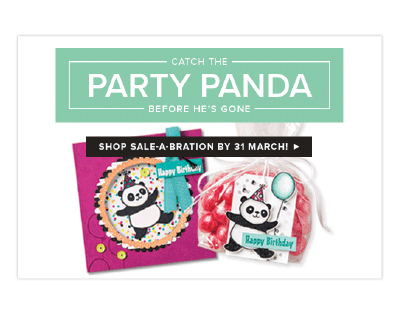 Did you miss out seeing the previous Saleabration offerings that are available?
You can see them all here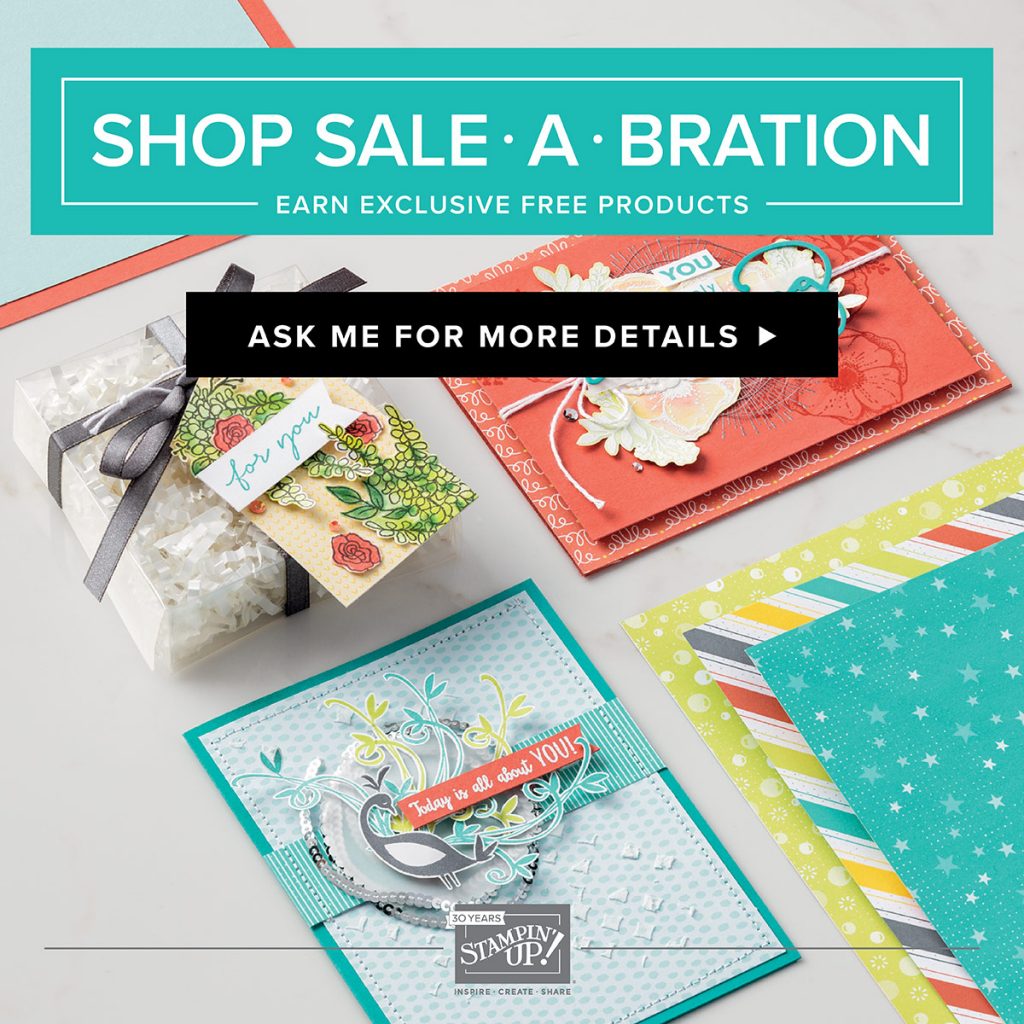 And here
Here is a little information about Saleabration
You can choose a Saleabration item with an order over £45, or two for £90 or instead, one of the higher value reward items which are free with a £90 spend.
Don't forget to use the hostess code on checking out your online order and I will send you a little thank you gift for shopping with me at the end of the month too! If it is between £20 – £150. (If it is £150 or more you will automatically earn Stampin Rewards on your order so no need to add the code. I will still send you a little thank you gift)


March Hostess Code is K2SAED93


However, there is a much better deal than that going on during Saleabration. Join Stampin' Up! and choose any £130 of products to go in your starter kit, plus a further two stamp sets of your choice of up to £90 value plus free shipping all for £99!
That's £220 of products for £99! WHAT A BARGAIN!
There is no risk involved, there is lots of support if you wish to take it as a business opportunity but also no obligation to sell or demonstrate if you choose not to WIN WIN! I would love to have you on my team. Do get in touch if you would like to take advantage of this great offer, only on during Saleabration or
Join Here
I really hope you like seeing what i have been up to. Click on the subscribe button in the side bar to follow my blog if you don't want to miss anything.
Thank you for stopping by. Kate x