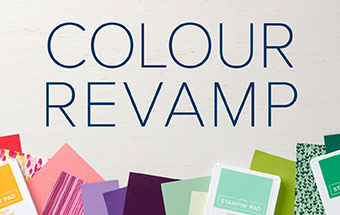 We have SO much exciting stuff going on in Stampin Up! right now, there is so much to share but the most exciting news is that we have a complete colour revamp!
You may be familiar with the Stampin' Up colour families .
As the new catalogue launches in June , the colour families have had a revamp! We will have 16 NEW COLOURS!
Ten of these are brand new colours!
And 6 are these returning favourites
Mossy Meadow

Poppy Parade

Flirty Flamingo

Coastal Cabana

Mint Macaron

Blackberry Bliss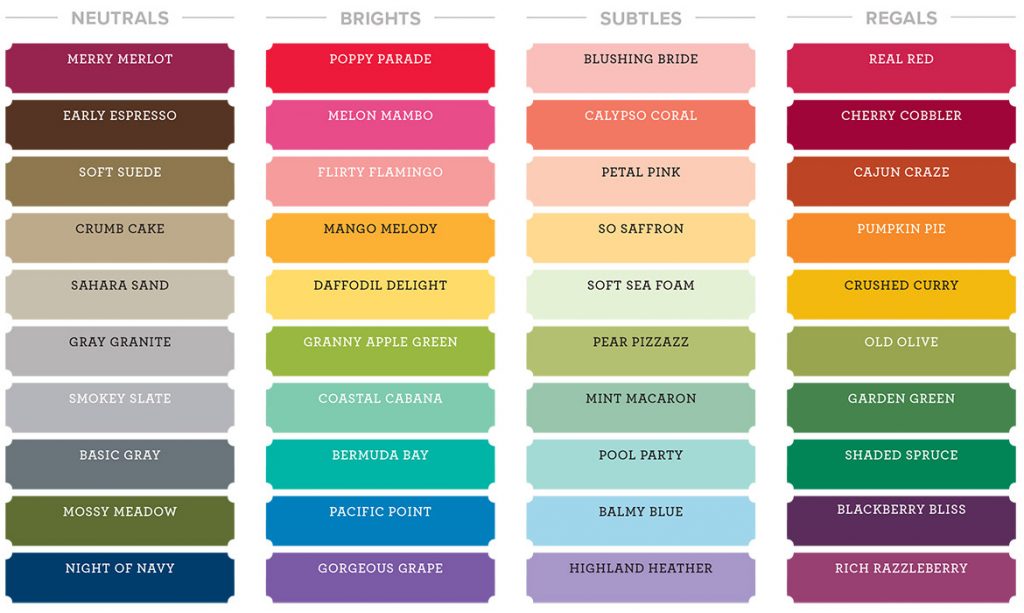 The colour palette looks amazing doesn't it! I love it! I am so excited for this.
Stampin' Up's USP is that all their card stock, ink pads ,markers, papers, alcohol pens, ribbons, and embellishments all match in colour. I cannot wait to try out some of the new colours and some new combinations!!
We also of course have 5 brand new In Colours for 2018 – 2020 to compliment the colour families and our 2017 – 2019 In Colours.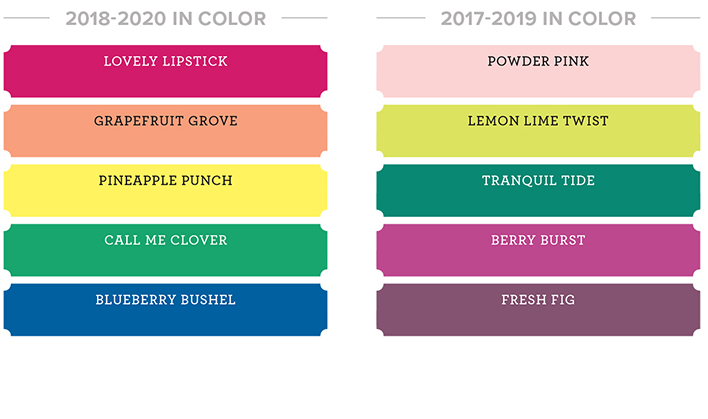 I have my new In Colours already. I'm not sure which is my favourite. Currently it's between Lovely Lipstick and Blueberry Bushel. As a demonstrator perk I am able to order them early, alongside new products from the up coming new Annual Catalogue!
We have also retired some colours to make way for new. I was a little sad about a couple of them – for all of 10 seconds until I saw all the new fabulous colours coming! If you need or want any of the retiring colours or re inkers do order early as these are whilst stocks last and do sell out.
You can find them in my on line shop Here
Under LAST CHANCE PRODUCTS where you can see all that is retiring too.
On 31 May 2018, thirteen colours are retiring.
Always Artichoke

Chocolate Chip

Elegant Eggplant

Island Indigo

Marina Mist

Perfect Plum

Pink Pirouette

Rose Red

Soft Sky

Tangerine Tango

Tempting Turquoise

Wild Wasabi

Wisteria Wonder
The retiring 2016-2018 In Colors are:
Dapper Denim

Emerald Envy

Flirty Flamingo*

Peekaboo Peach

Sweet Sugar Plum
*Please note that while Flirty Flamingo is retiring as an In Colour, it will continue to be available as part of our core colour collection.
New Style Ink Pad
As if that wasn't enough, Stampin Up have also changed the style of the ink pads! We have a brand new, sleek, trendier and improved ink pad coming!
The mold that Stampin Up use to make the ink pads was coming up to it's expiration date. They could either remake it the same, or innovate and improve. Of course they chose to innovate!
The new ink pads are easier to open
They have a label for inside the ink pad case to easily identify the colour
They have now have a defoamer in the ink and in the refills
The In Colour ink pads have a little symbol on the front to denote that.
They are sleeker and on trend.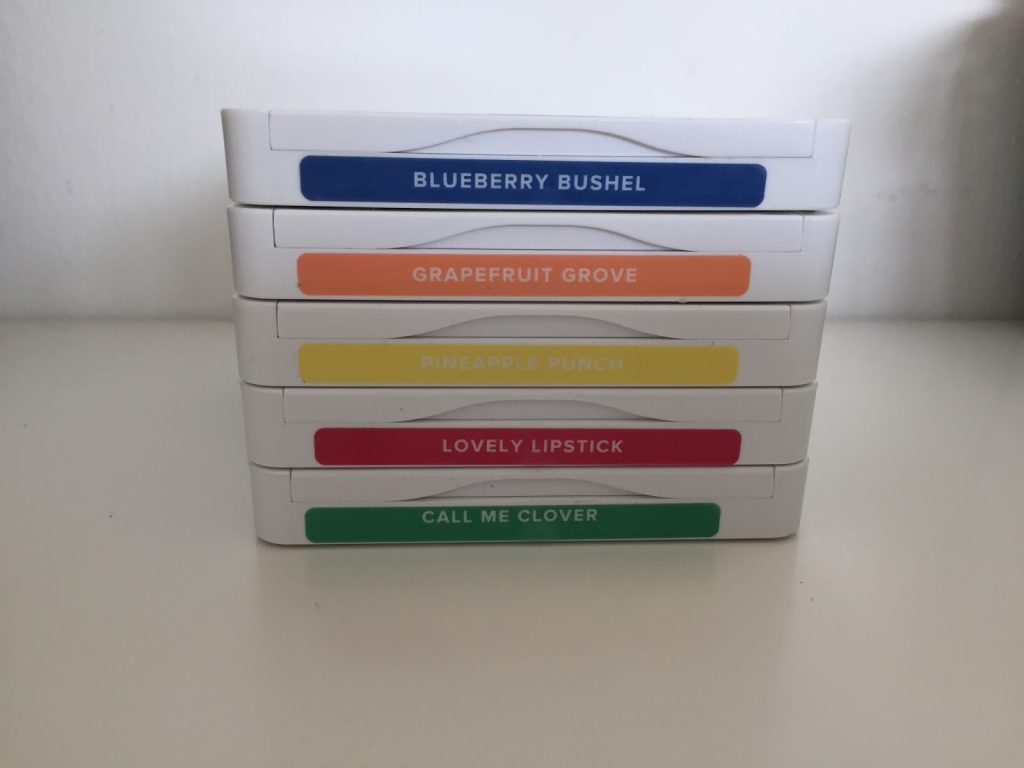 Here they are in the new 2018 In Colours. Aren't they fabulous! If you have the colour caddy for your ink pads, they will still fit too.
You can order these as a customer too at the moment, there is an early release of products from the new up coming catalogue that is happening right now, and you can get 10% off ordering them as a set!
You could of course add it to a starter kit too with other products that are currently only on pre order for demonstrators. Saving you money and giving you early access to new catalogue items. If this interests you, get in touch and I can help you.
Everyone who orders from me online receives a hand made card and a small hand made gift. Don't forget to use the hostess code when you checkout to get an added gift from me when you place an online order.
This Month's Hostess Code is K2SAED93
We have a new catalogue coming!! It is amazing! Full of beautiful paper craft products! We also have lots of brand new colours coming into our colour families. I am able to pre order from the new catalogue early as a demonstrator perk! If you don't want to wait to order or want to see the new catalogue now you can if you take advantage of the brilliant starter kit offer!
Join Stampin' Up! and choose any £130 of products to go in your starter kit, plus free shipping all for £99! There is no risk involved, there is lots of support if you wish to take it as a business opportunity but also no obligation to sell or demonstrate if you choose not to WIN WIN! I would love to have you on my team. Do get in touch if you would like to take advantage of this great offer, or Join Here
I really hope you like seeing what I have been up to. Do drop back in to see what I will be making next!
Click on the subscribe button in the side bar to follow my blog if you don't want to miss anything.
Thank you for stopping by. Kate x