Friends Make The Season Shine
Would you like a crafting project for the children over half term? Or maybe they want to use your craft supplies? This is the ideal project for everyone including them and they will end up with some lovely hand made cards ready for Christmas.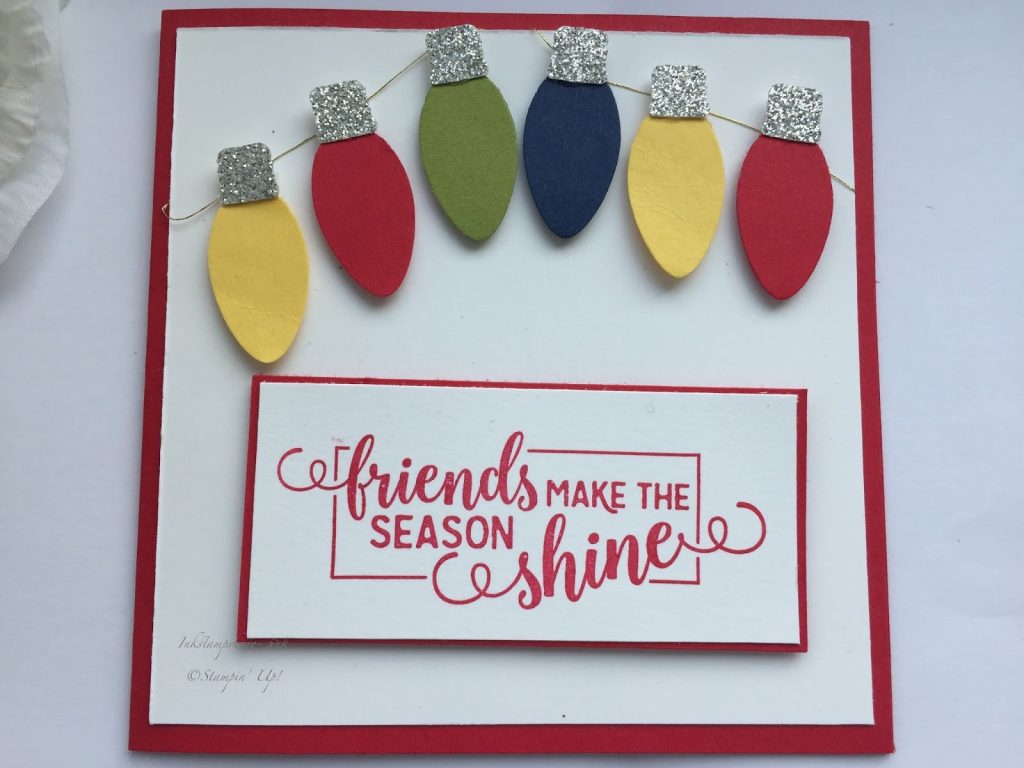 I have a quick and simple card for you today.
Instead of stamping the bulbs, I have simple punched them out of card.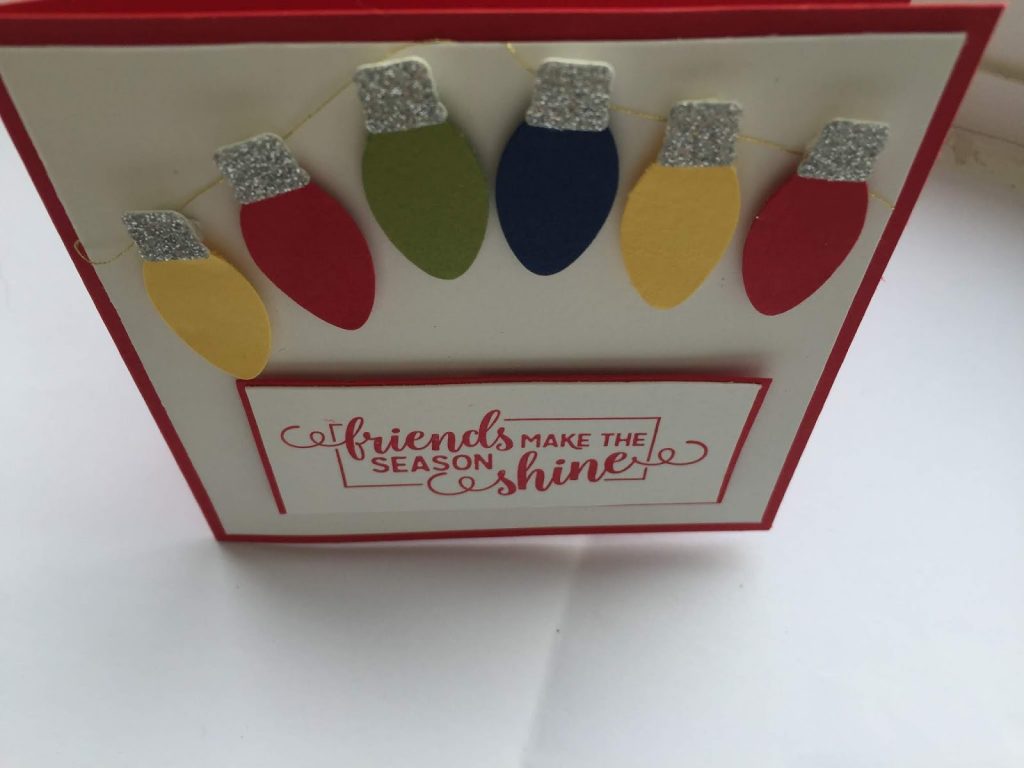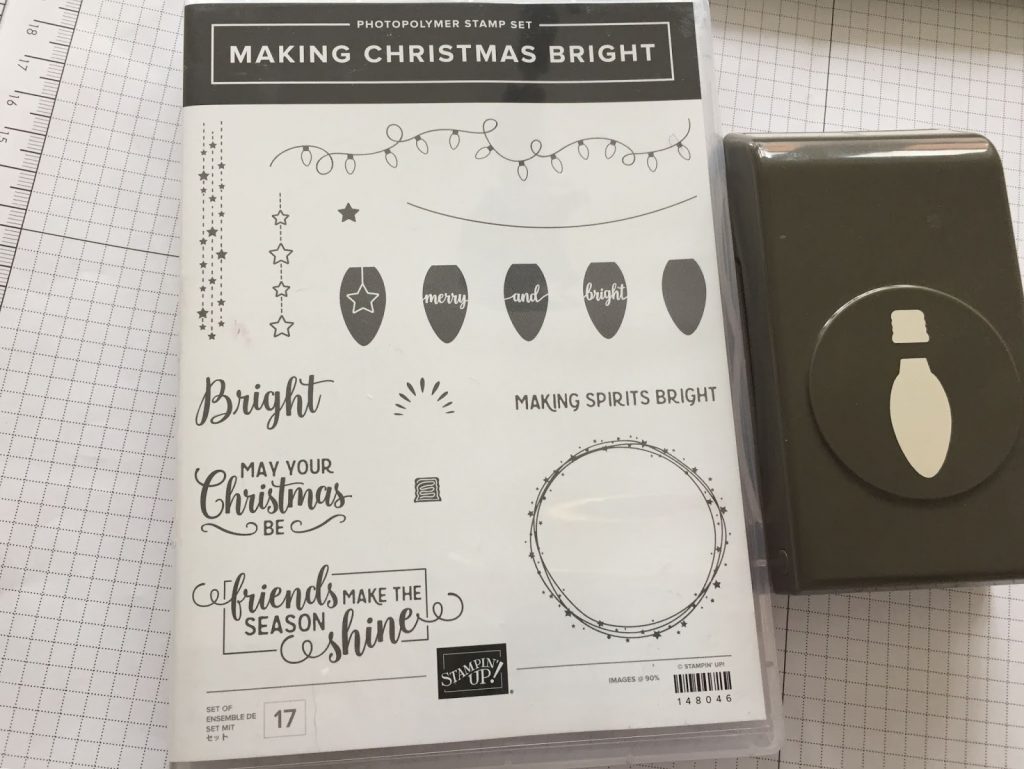 The caps are punched from a scrap of silver glimmer paper and put on the top of the bulbs with a little adhesive. The bulbs have dimensionals behind them and are "strung" along a little metallic gold twine.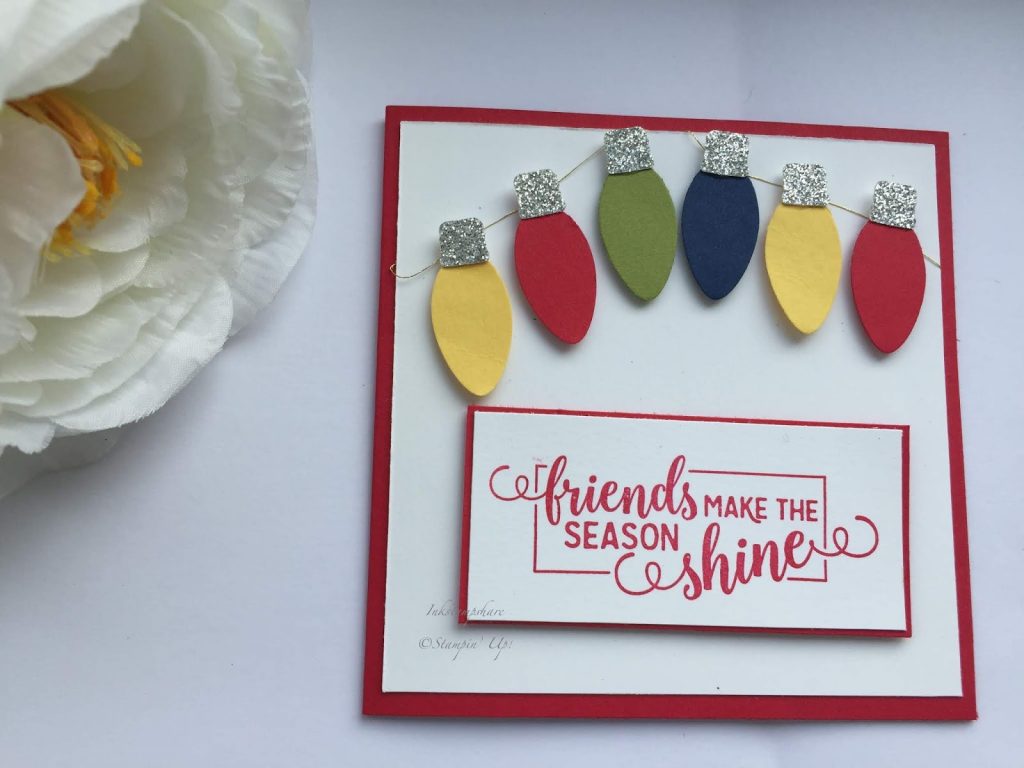 It is a little 4 x 4 card, made using Cherry cobbler and Whisper White card. I love the curly font saying "Friends Make The Seasons Shine"
Wouldn't these be perfect for the children to make and give to their school friends?! Change the sentiment and you have a great Christmas card for family members too.
If you would like a little Christmas crafting for the children, this is perfect! Not too many supplies, so easy to achieve with a stamp and a punch and a great investment because it can be used year after year.
Here are the products I have used with clickable links to my online shop
I am of course, very grateful if you choose me to be your demonstrator and you shop with me.
If you shop online, don't forget to use the hostess code if your order is between £20 – £150 for a small gift from me.
Hostess Code This Month –
PP34VAD9
I also send a little hand made gift and card to all my customers . I really appreciate all my customers because without them I wouldn't be here.
EXCITING NEWS!!! The new seasonal catalogue has come out !!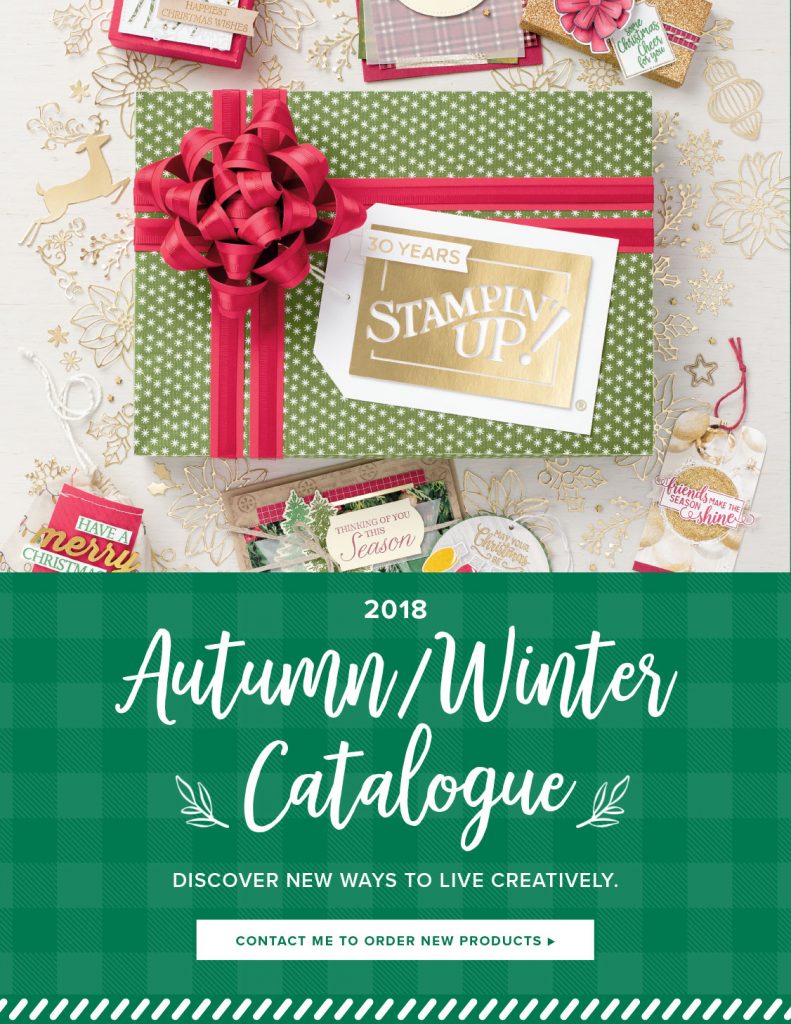 View The New Seasonal/Christmas Catalogue Here

Drop me an e mail or a message if you would like me to send you your own – theres nothing like browsing a paper copy 💕
I really hope you like seeing what I have been up to. Do drop back in to see what I will be making next! Click on the subscribe button in the side bar to follow my blog if you don't want to miss anything.
Hope to speak to you soon,