Feathers And Frost
Feeling Thankful At Coffee And Cards!


Thanks for coming to my blog today. We are being highlighted by Kylie Bertucci and you will be able to vote for my project. The top ten winners will get to be part of International blog hop so please vote for me. You can vote for me here.
The theme we have is thankfulness and gratitude and whilst I don't have a thank you card for you, it is a very apt card for this theme.
Next Monday brings my last week of Coffee and Cards for this year. Each week I run two Coffee and Cards sessions and we have such a lovely time. Today the ladies were all reflecting on how much they enjoy it, what it means to them and why they like to come. This was rather a humbling experience for me.
I love this part of my week, we all gather together, craft, giggle, put the world to rights and leave any worries behind. As they spoke about their reasons why they come it occurred to me that they possibly don't realise that I love it as much as they do, and how much joy it brings me. Quite a fitting card today don't you think!
It may be part of my Stampin' Up business but that I value each and every one of them and the connection that we share.
This week at Coffee and Cards I showed them by using the Stamparatus you can make a batch of cards quickly and easily.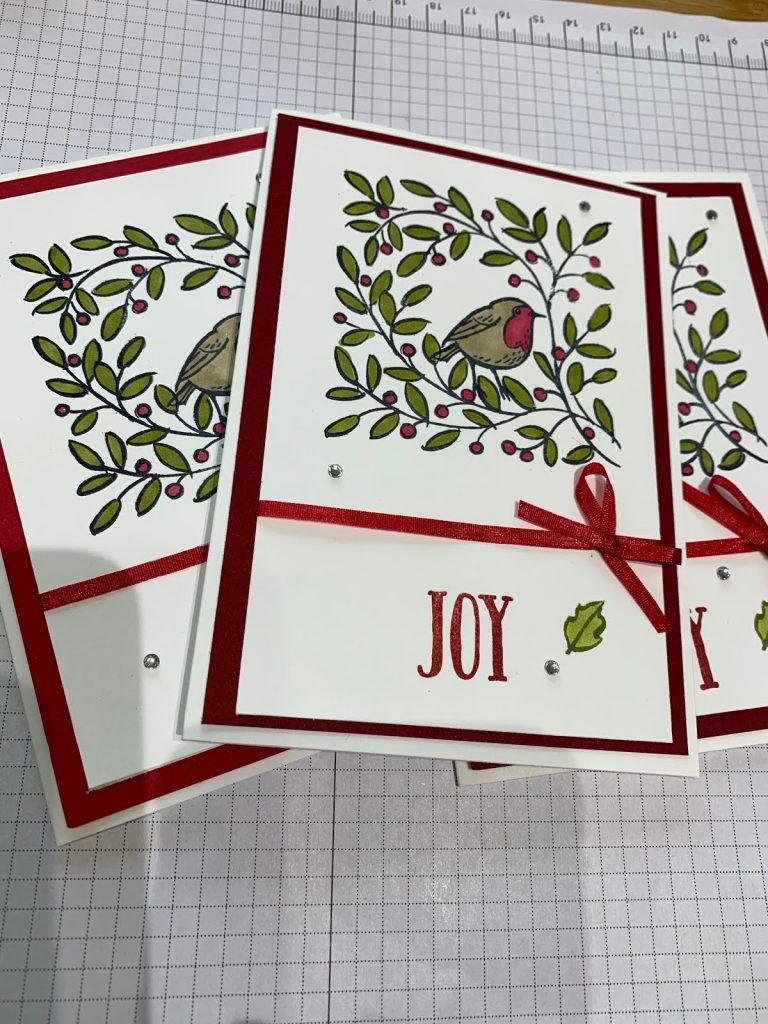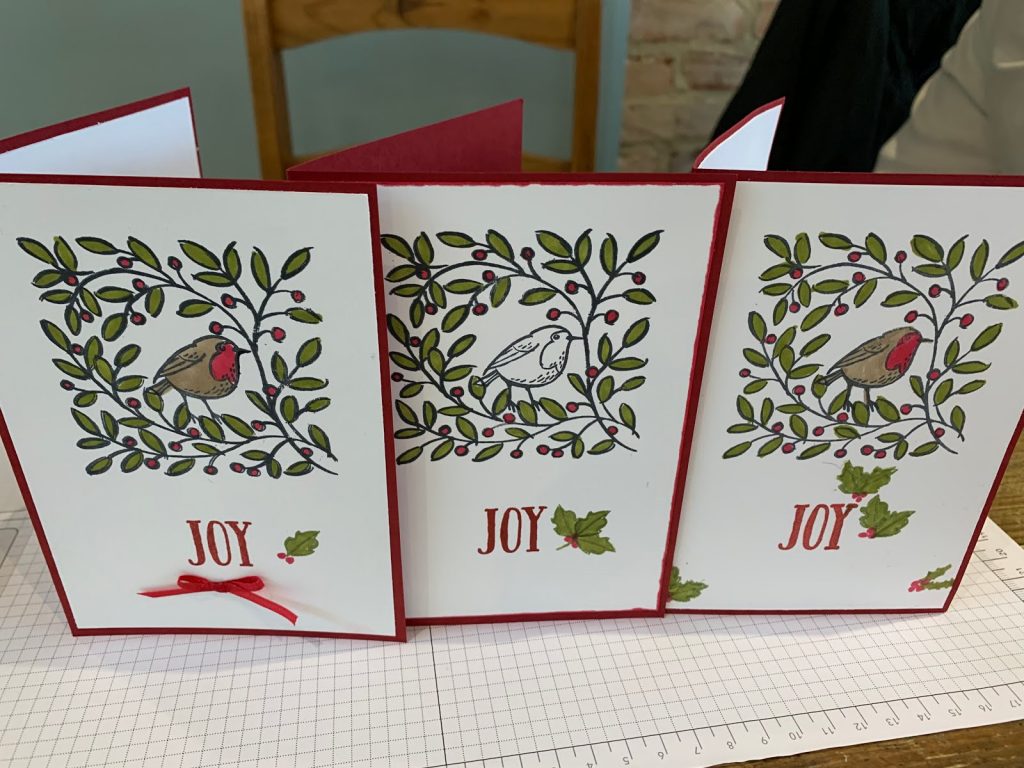 Here are some of the ones made this morning. I think they loved the Stamparatus as much as I do. It's certainly much easier to make a batch of cards and of course there is no "mis stamping" too.
I hope you like my "Joy" card. Do vote over here. I would LOVE to take part in the International Blog Hop featuring the winners.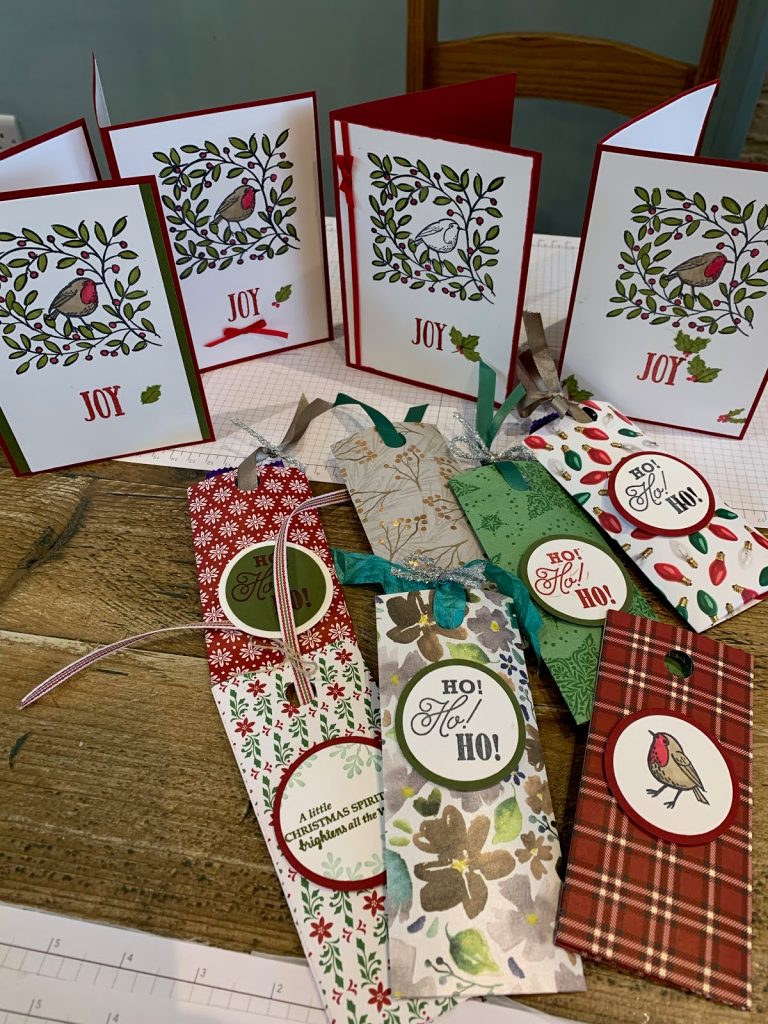 Our second card today was not a card but upon request a repeat of the simple chocolate sliders we made a couple of weeks ago. A couple of the ladies missed it and when told about them by the rest of the group wanted to have a go. The rest of the group were very happy to make them again too. Such a lovely group! Aren't they fun. These one's have Freddo chocolates inside. Perfect to hand out or put in a stocking.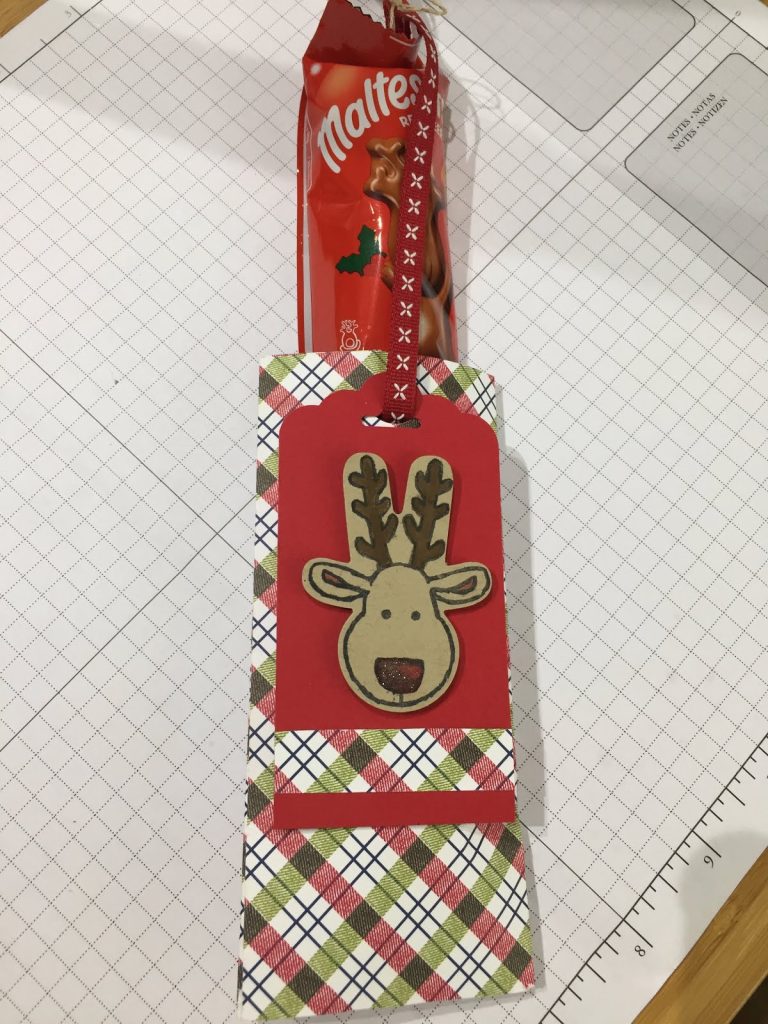 See how the chocolate slides out like this?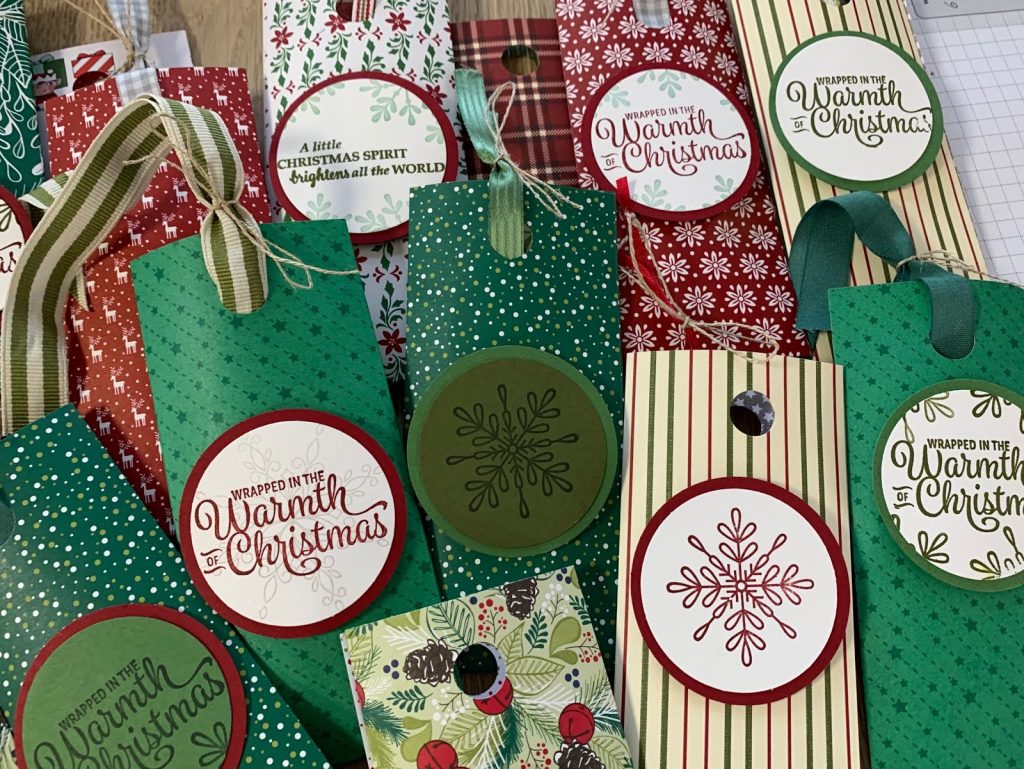 Theses are the ones we made a couple of weeks ago.
I do feel that my Christmas cards to these lovely ladies will be more of a thank you card, for making my week special too. It's amazing the friends and relationships you make when you are stamping and for that I am thankful. so watch this space next week for some special thank you cards that I will be making over the next few days. I will post them here after they have been received.
I am very much looking forward to tomorrow's Coffee and Cards and more play with the Stamparatus with good company, coffee and maybe a little cake! I hope you have enjoyed seeing what we have been making at Coffee and Cards this week.
I've ordered my new Spring Summer Catalogues . Do let me know if you would like to go on my list to receive one and I would be happy to send you a copy.
View The Seasonal/Christmas Catalogue Here
I am of course, very grateful if you choose me to be your demonstrator and you shop with me.
If you shop online, don't forget to use the hostess code if your order is between £20 – £150 for a small gift from me.
Hostess Code This Month –
KG9UTWY4
I also send a little hand made gift and card to all my customers . I really appreciate all my customers because without them I wouldn't be here.

Drop me an e mail or a message if you would like me to send you your own – theres nothing like browsing a paper copy 💕
I really hope you like seeing what I have been up to. Do drop back in to see what I will be making next! Click on the subscribe button in the side bar to follow my bl
og if you don't want to miss anything.
Hope to speak to you soon,