A Little Note
Butterflies And Vellum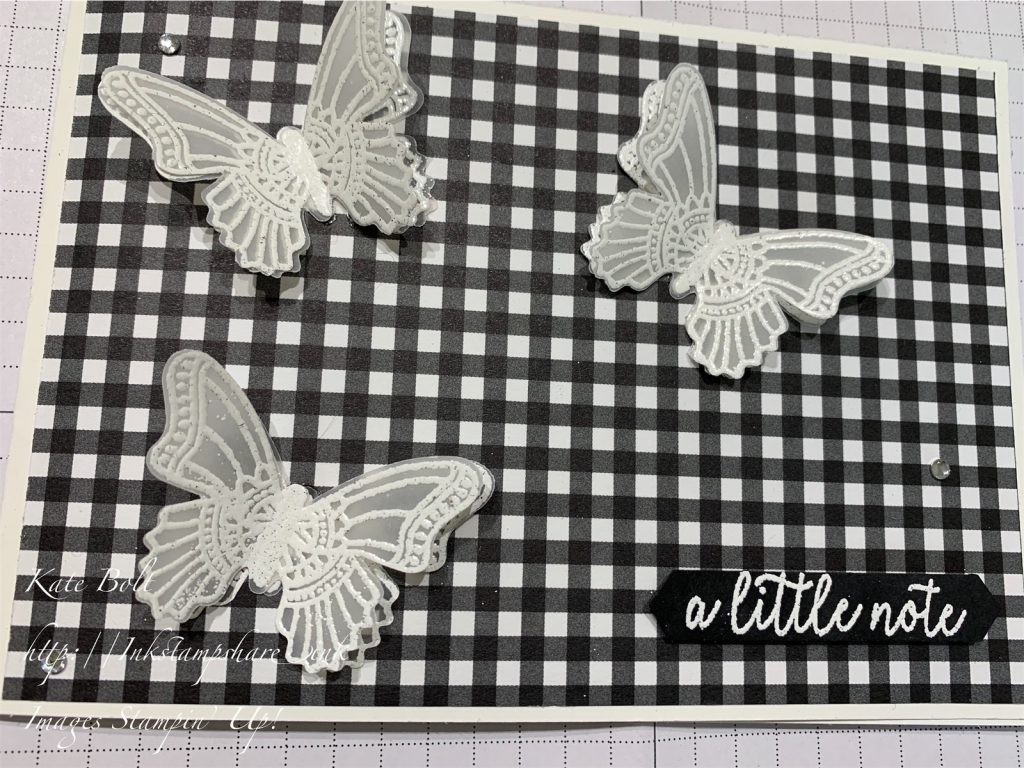 It's been ages since I embossed on vellum but I have had this idea in the back of my mins since I saw this stamp set for the first time. I was looking for a fun card with a technique for my team meeting and thought it was about time I got the idea out of me head and onto card.
Doesn't the white on black pop? I love it! And whilst we were creating one of my lovely team members suggested adding colour to the back of the butterflies. I coloured this one in with Light Night Of Navy and Dark Balmy Blue Blend pens – It really is effective don't you think?!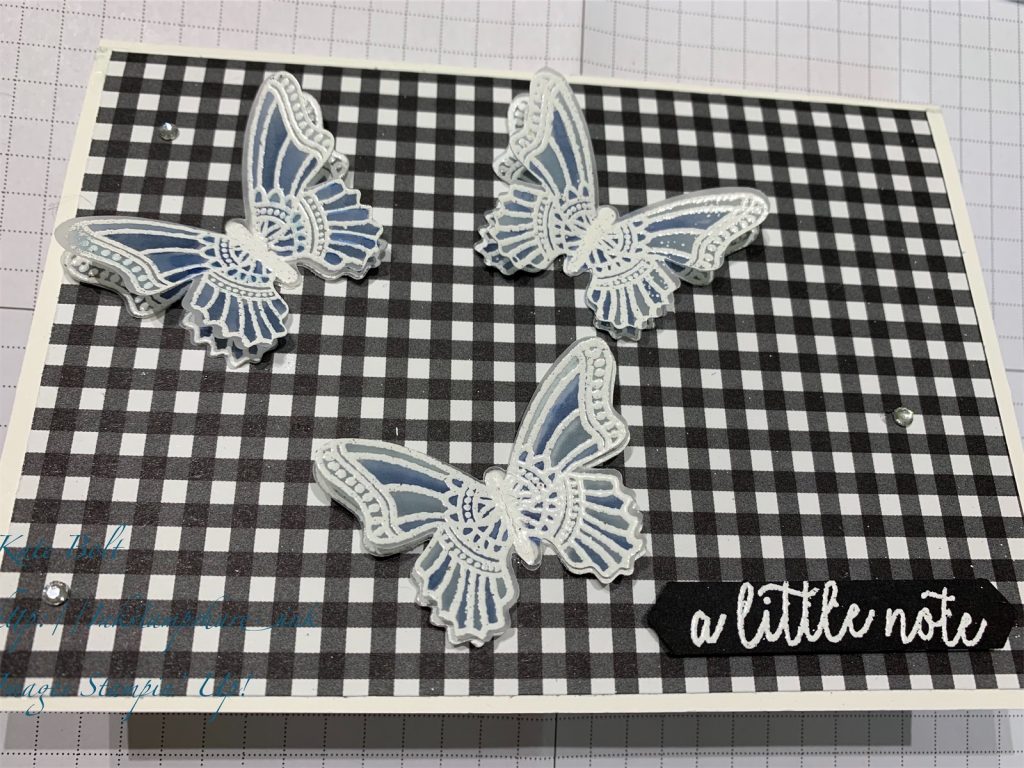 We have a lot of fun at our monthly team get togethers, just one of the perks of joining my team – apart from your discount of course. We have the most amazing joining offer currently during Saleabration. Do get in touch if you'd like more details. Joining is definitely a win win! The best decision I've made.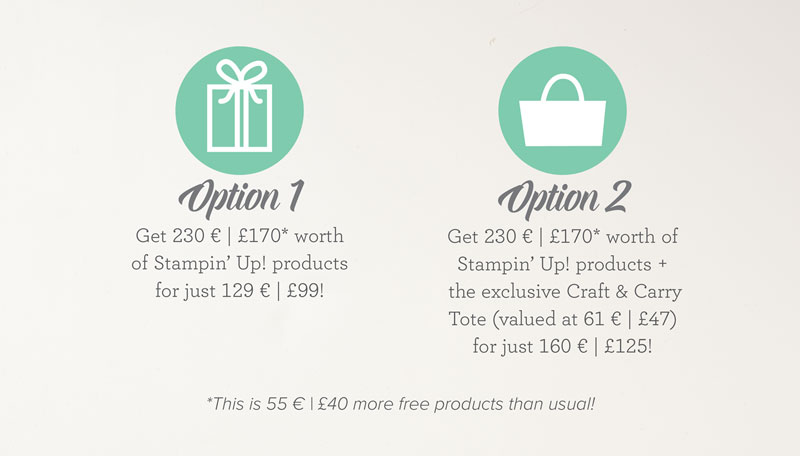 Here are the products I used to make this card with clickable links to my online shop.
Saleabration products are free with a £45 spend.
The new Spring Summer catalogue and the Saleabration brochure has now LAUNCHED! It is full of beautiful, fresh, spring colours and is stuffed full of everything you need for your papercrafting. Do let me know if you would like a copy wont you!
I am of course, very grateful if you choose me to be your demonstrator and you shop with me.
If you shop online, don't forget to use the hostess code if your order is between £20 – £150 for a small gift from me.
Hostess Code This Month –
I also send a little hand made gift and card to all my customers . I really appreciate all my customers because without them I wouldn't be here.
Drop me an e mail or a message if you would like me to send you your own – theres nothing like browsing a paper copy 💕
I really hope you like seeing what I have been up to. Do drop back in to see what I will be making next! Click on the subscribe button in the side bar to follow my bl
og if you don't want to miss anything.
Hope to speak to you soon,