Cupcakes at Coffee and Cards!
I love this cake! With lots of buttercream and sprinkles, it's the kind of cupcake you would have at a party or celebration. Great for a birthday so I took it along to Coffee and Cards last week.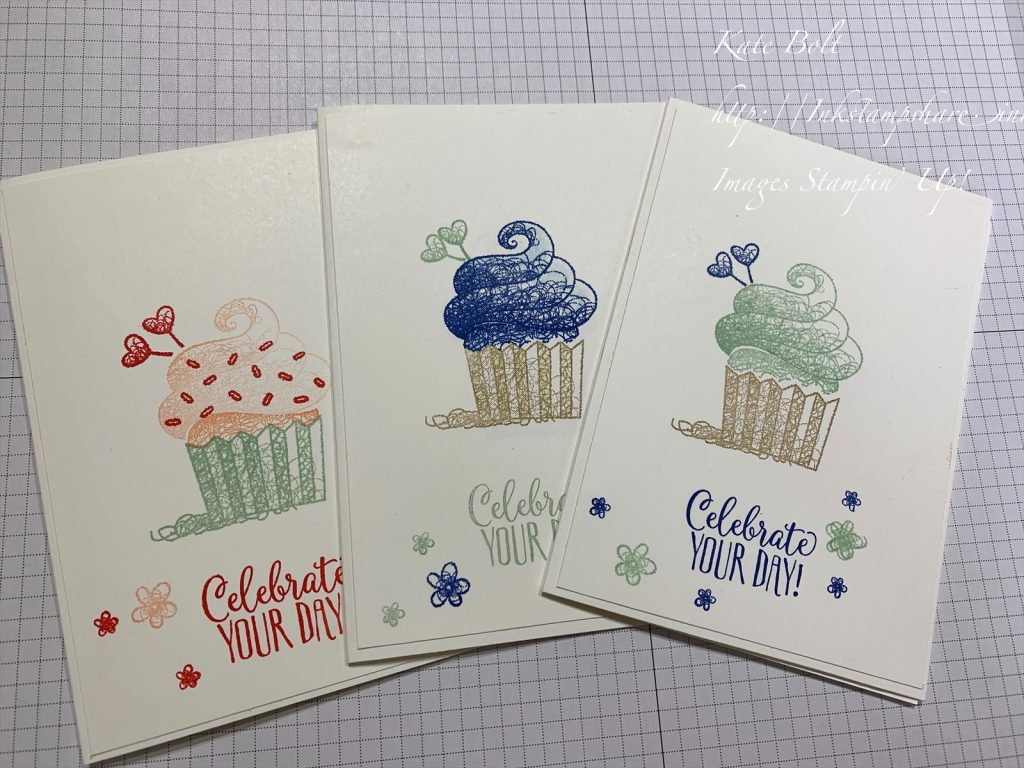 We made a simple but lovely, one layer card using Whisper White card and just three colours of ink. Just goes to show you don't need loads of stuff and stash to make a great card with this stamp set.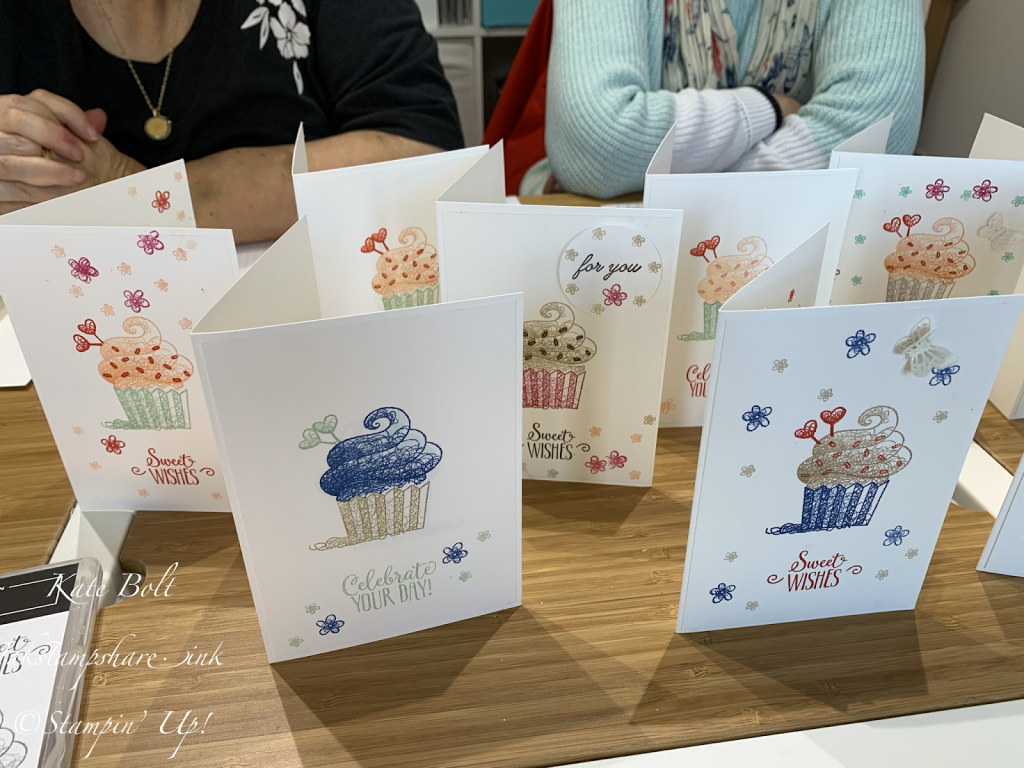 Lots of cupcakes and no calories!😃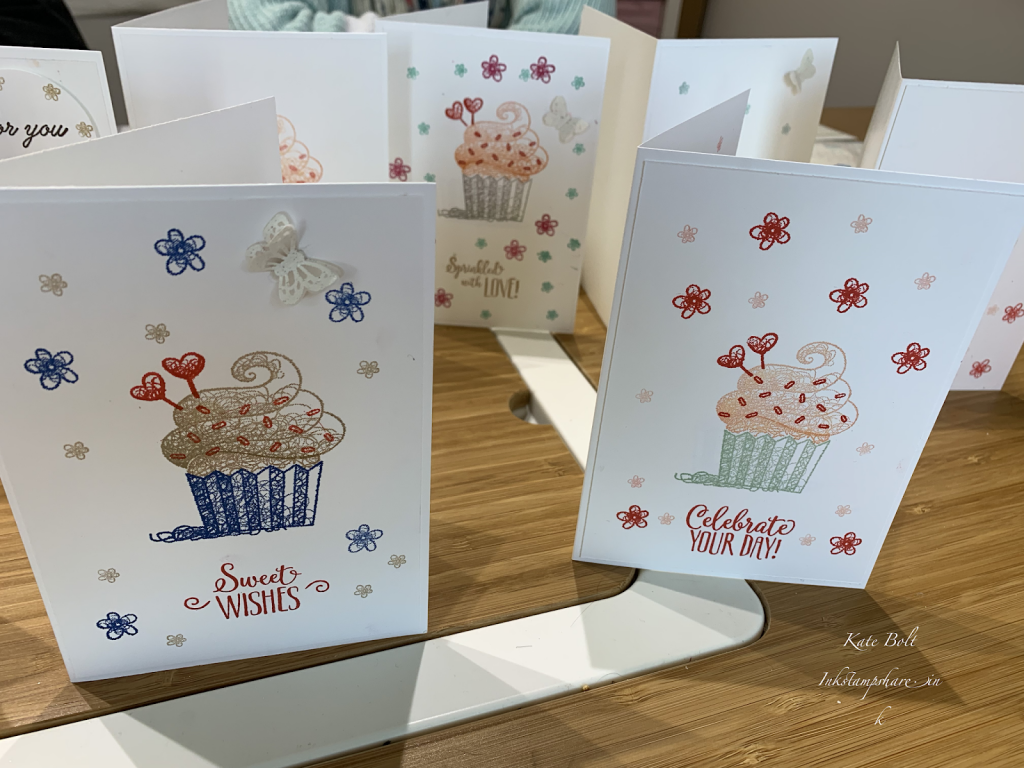 Just change up the colour and you can have any colour you like cupcakes. We used Bluberry Bushel for the icing to make a more masculine card too.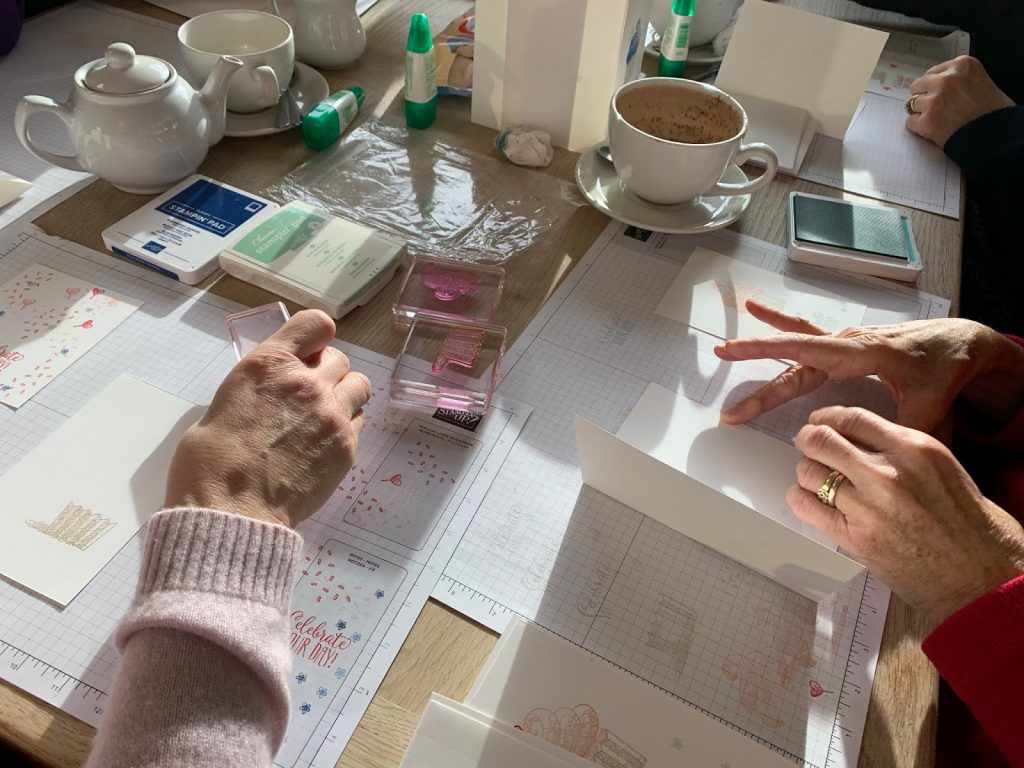 Lots of stamping going on.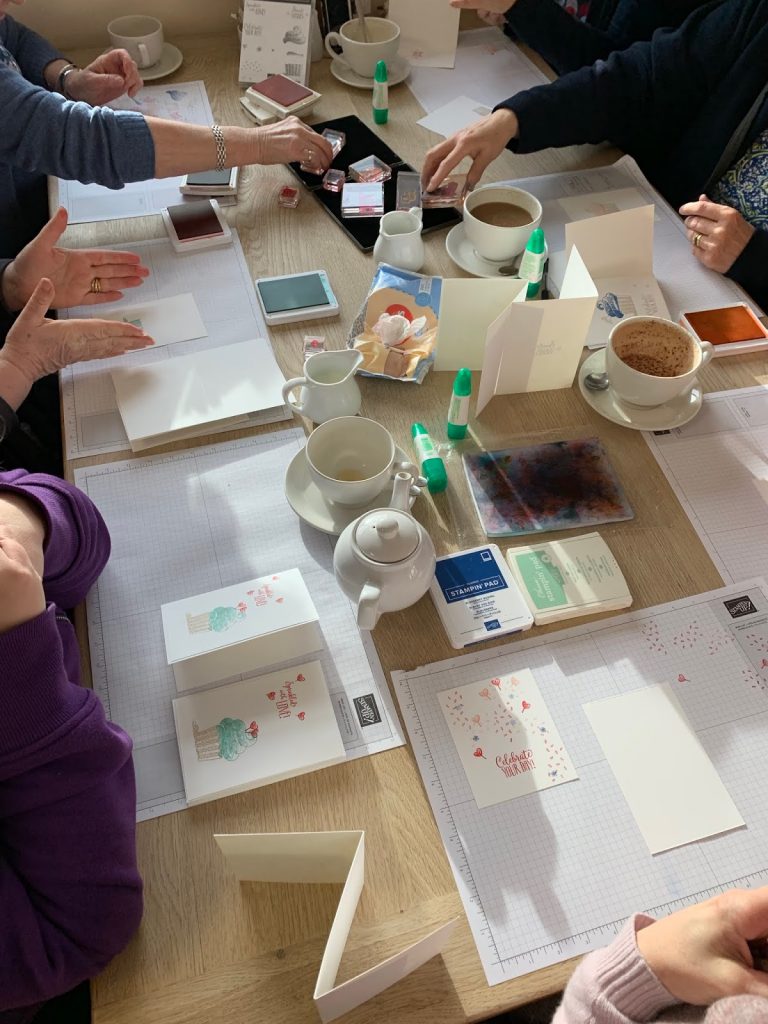 We have a lovely sunny corner in the Cafe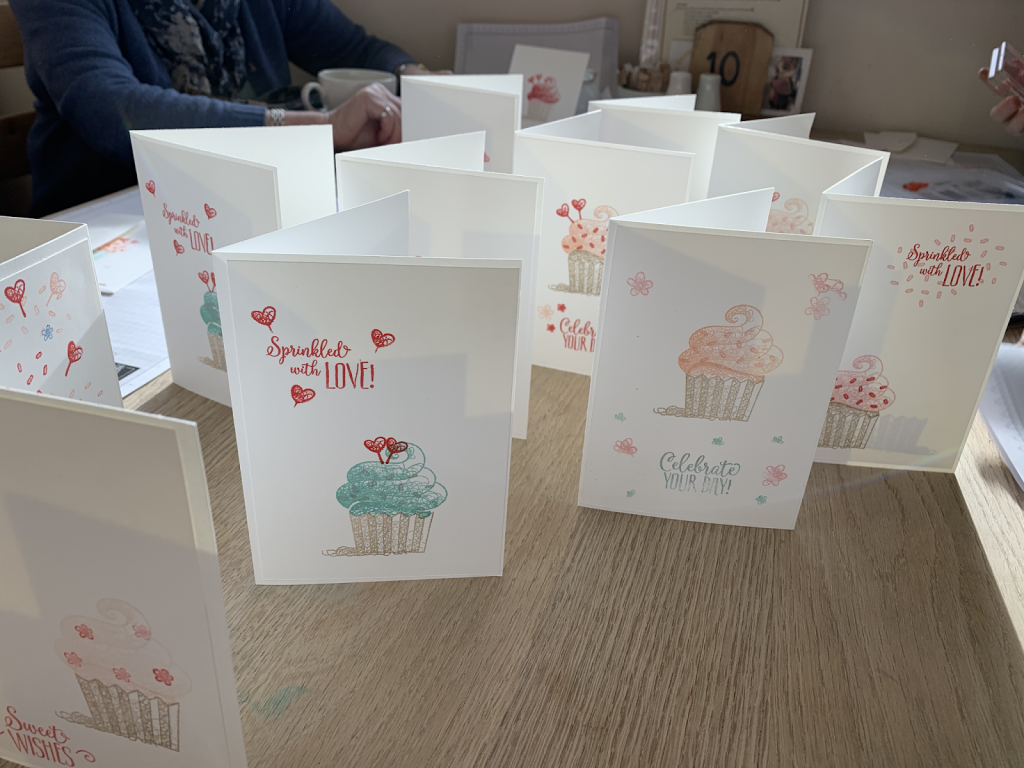 I really love these cards, they did a great job didn't they? The Hello Cupcake stamp set is one of the free ones with the Saleabration promotion that runs Jan 3rd – March 31st with Stampin' Up! Spend £45 in either of the current catalogues and choose a free item form the Saleabration brochure. The cupcake stamp set is one of my favourites.
Here is a list of the items I used to make the card with clickable links to my online shop.
Browse all the free items from Saleabration here.
The new Spring Summer catalogue and the Saleabration brochure has now LAUNCHED! It is full of beautiful, fresh, spring colours and is stuffed full of everything you need for your papercrafting. Do let me know if you would like a copy wont you!
I am of course, very grateful if you choose me to be your demonstrator and you shop with me.
If you shop with me online, don't forget to use the hostess code if your order is between £20 – £150 for a small gift from me.
Hostess Code This Month
I also send a little hand made gift and card to all my customers . I really appreciate all my customers because without them I wouldn't be here.
Drop me an e mail or a message if you would like me to send you your own – theres nothing like browsing a paper copy 💕
I really hope you like seeing what I have been up to. Do drop back in to see what I will be making next! Click on the subscribe button in the side bar to follow my bl
og if you don't want to miss anything.
Hope to speak to you soon,