Twist And Pop Cards Made Easy – Hello Cupcake!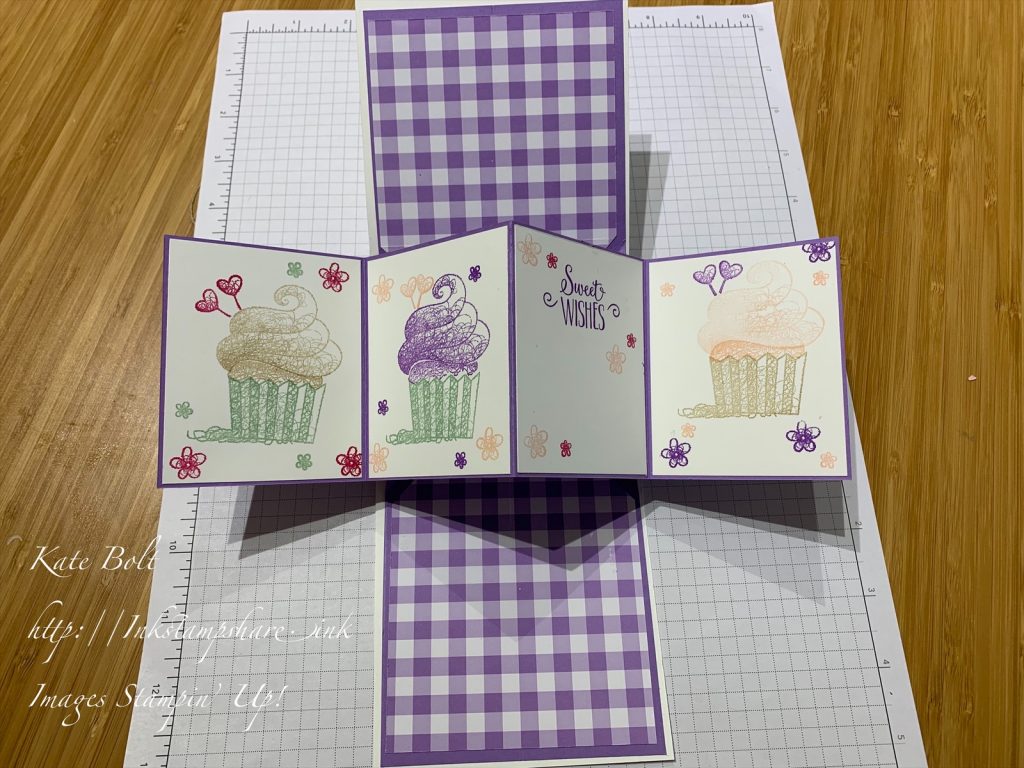 Thanks for joining me for Saleabration Sunday, bringing you a new project every Sunday throughout Saleabration.
I loved these Twist and Pop cards when they seemed to be everywhere a while ago. I'm going to a team day today where we make cards and swap with each other to give inspiration and share ideas and I thought it would be nice to do something a little different.
There are lots of tutorials out there but here is my version. There are quite a few tutorials out there in inches but I couldn't find it in metric so I made my own.
These cards look complicated but there is really three steps to it and if you just take it step by step it's surprising how it comes together.
Here is my You Tube tutorial, It's a little longer than my usual videos but I have kept it simple, so grab a cuppa and enjoy.
I hope you like it. Do give me a thumbs up and subscribe if you do. Don't forget to click the little bell for notification of future videos.
Dimensions


For Mechanism –
Gingham Gala Card 29 cm x 21 cm
With the short side at the top, score in from either side at 5 1/2cm and the middle at 10 1/2 cm


With the long side at the top, score in from either side to 11 cm, and in the middle to 14 1/2 cm

Cut away the corner rectangles and fold as shown in tutorial


DSP Inside –
Gingham Gala 13.7 cm x 9.5 cm, (see tutorial to trim to fit)


For Pop Out –
Card at 28 cm x 8 1/2 cm
Score at 7 cm, 14 cm and 21 cm.


For Panels – Whisper White card or DSP
8.2 cm x 6.7 cm.


For Card Base –
A4 card cut at 10.5cm and scored at 14.9 cm


For Front Panel
Whisper White Card 10 cm x 14.3 cm
The new Spring Summer catalogue and the Saleabration brochure has now LAUNCHED! It is full of beautiful, fresh, spring colours and is stuffed full of everything you need for your papercrafting. Do let me know if you would like a copy wont you!
I am of course, very grateful if you choose me to be your demonstrator and you shop with me.
If you shop with me online, don't forget to use the hostess code if your order is between £20 – £150 for a small gift from me.
Hostess Code This Month
I also send a little hand made gift and card to all my customers . I really appreciate all my customers because without them I wouldn't be here.
Drop me an e mail or a message if you would like me to send you your own – theres nothing like browsing a paper copy 💕
I really hope you like seeing what I have been up to. Do drop back in to see what I will be making next! Click on the subscribe button in the side bar to follow my bl
og if you don't want to miss anything.
Hope to speak to you soon,