Candle Gift Box



All My Love Papers And The Daisy Punch
I am so excited to be part of Kylie Bertucci's April Blog Hop! We are an international group of demonstrators all working towards growing our business's and sharing ideas and inspiration along the way. Thank you so much for joining us !
You may be starting here or have come from another blog. The list is at the end of the post so you can hop along from blog to blog getting lots of paper crafting ideas and inspiration as you go.
I picked up this lovely candle at the shops recently. It's elderflower and prosecco and it smells heavenly. What really drew me to it were the gorgeous spring colours on it's pretty tin and I knew I wanted to make a box to gift it in.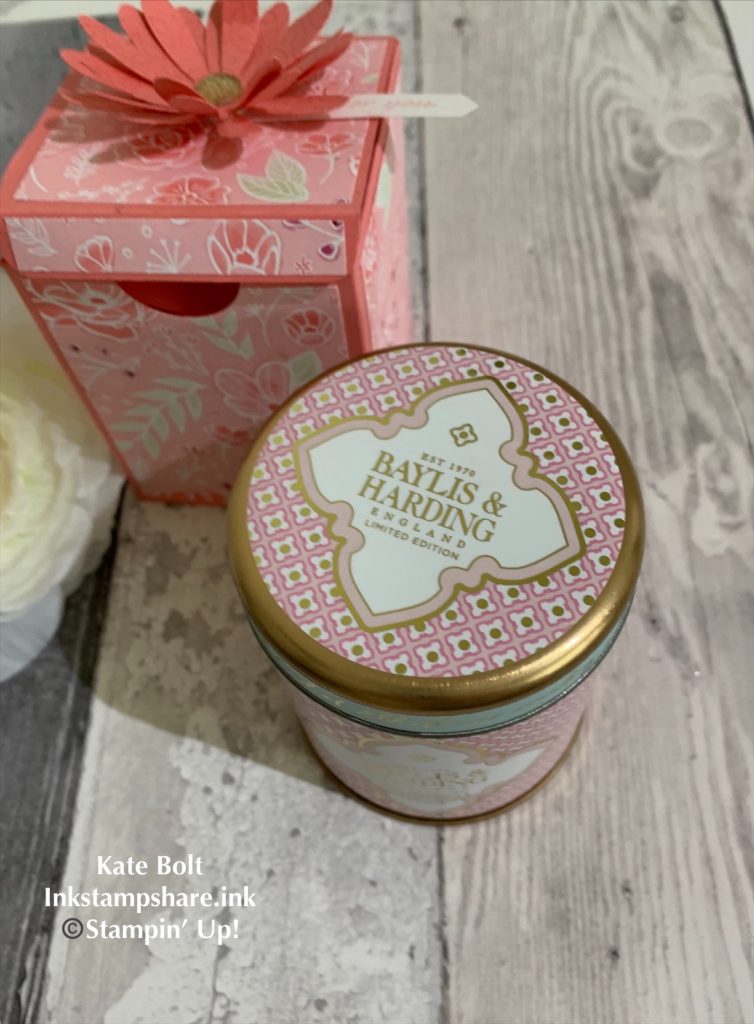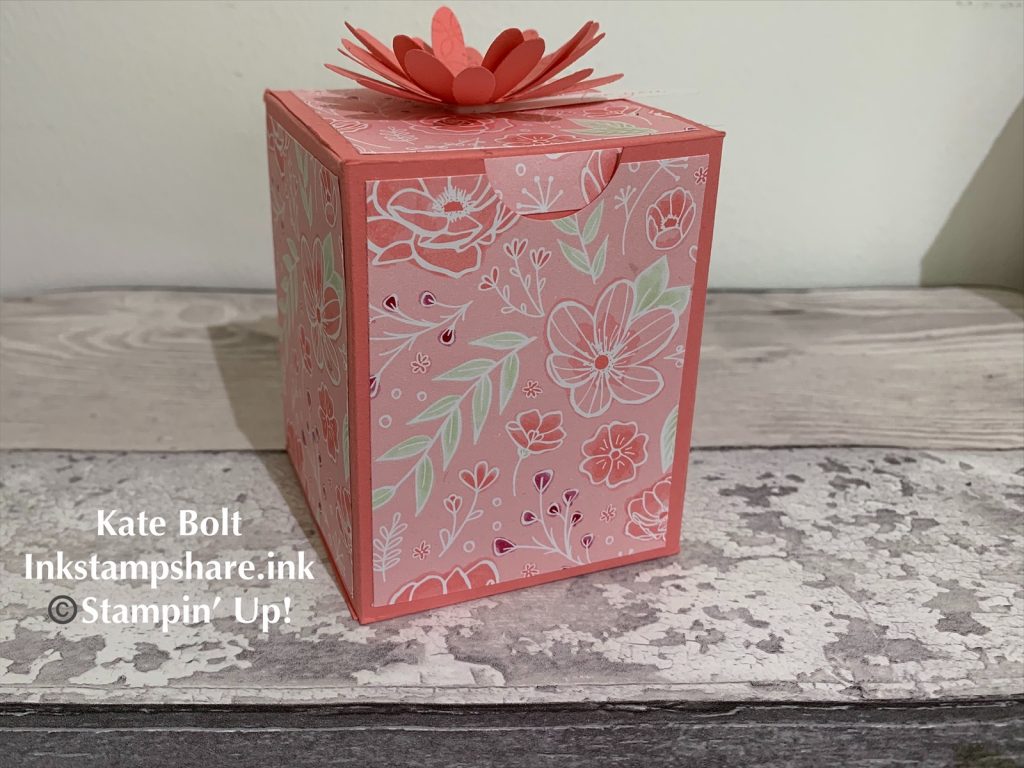 I wanted to make the box to fit the candle. For someone who is not great at maths, I was surprised at how easy this actually was!!
Here is my You Tube Tutorial showing how I made it.
I hope you enjoyed it. It's real and unedited and I hope that's ok too. Do give me a thumbs up and subscribe if you like it. Oh and don't forget to click the bell for notification of future videos.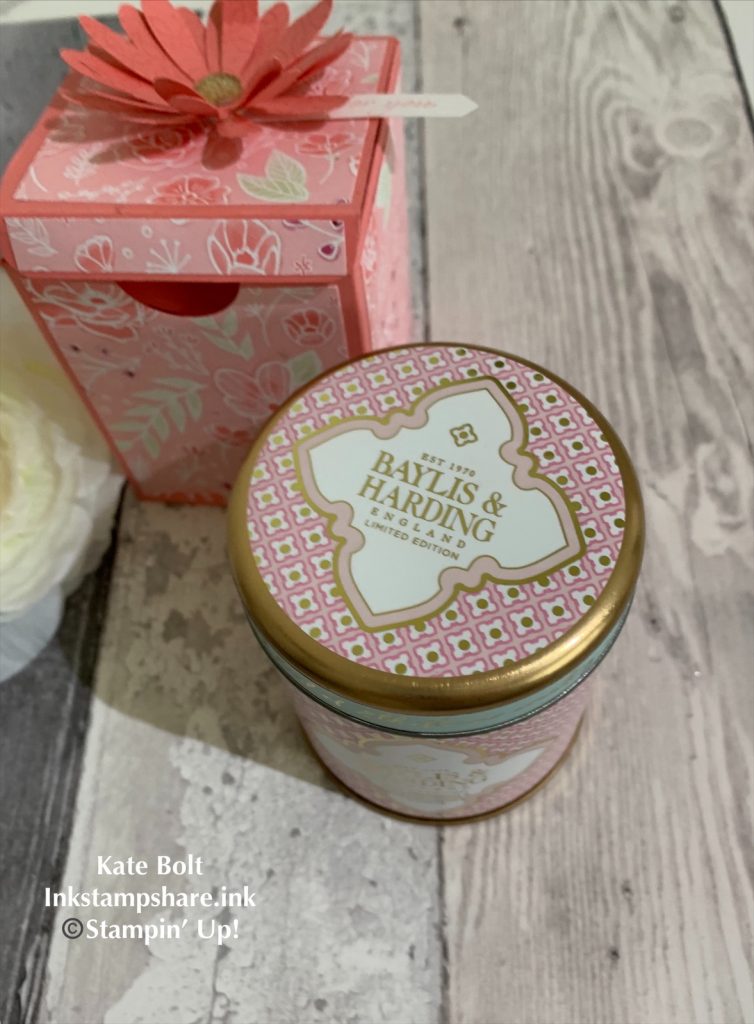 Here are the dimensions
Flirty Flamingo Card 11 1/2″ x 9 1/2″
Score with long side at the top at 2 3/4″, 5 1/2″, 8 1/4″ and 11″
Score with the short side at the top at 2 3/4″, 6 1/4″ and 9″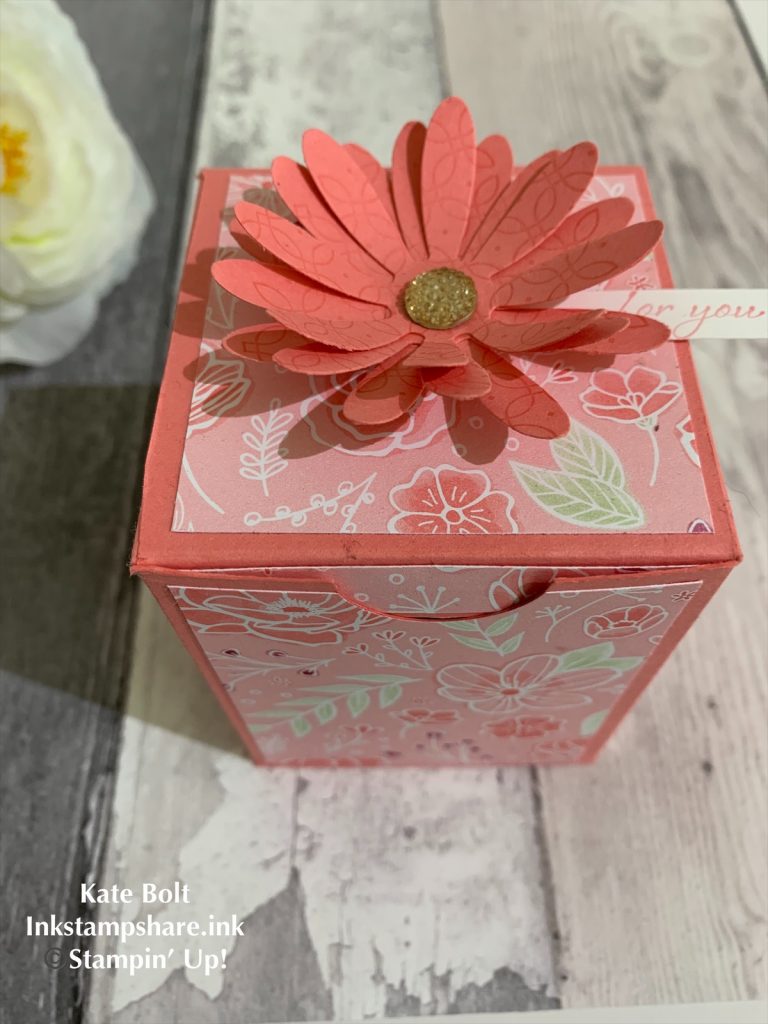 I added the daisy using Flirty Flamingo card using the Daisy Punch to the box top and finished it off with a Gold Faceted Gem as a nod to the beautiful pink and gold candle tin inside. I tried a couple of other similar size candles in glass jars and they all fit, so I am sure you could find one to fit too.
I do hope you like my box. You can start or continue hopping around here,
so grab
a cuppa, and enjoy!
Here are all the products I have used to make the box with clickable links to my online shop. Don't for get to use this month's Hostess Code on checkout. TXHSSYP
The new Spring Summer catalogue is in full swing and is full of beautiful, fresh, spring colours and is stuffed full of everything you need for your papercrafting. Do let me know if you would like a copy wont you!




I am of course, very grateful if you choose me to be your demonstrator and you shop with me.

If you shop with me online, don't forget to use the hostess code if your order is between £20 – £150 for a small gift from me.



Hostess Code This Month



I also send a little hand made gift and card to all my customers . I really appreciate all my customers because without them I wouldn't be here.




Drop me an e mail or a message if you would like me to send you your own – theres nothing like browsing a paper copy 💕

I really hope you like seeing what I have been up to. Do drop back in to see what I will be making next! Click on the subscribe button in the side bar to follow my bl

og if you don't want to miss anything.

Hope to speak to you soon,