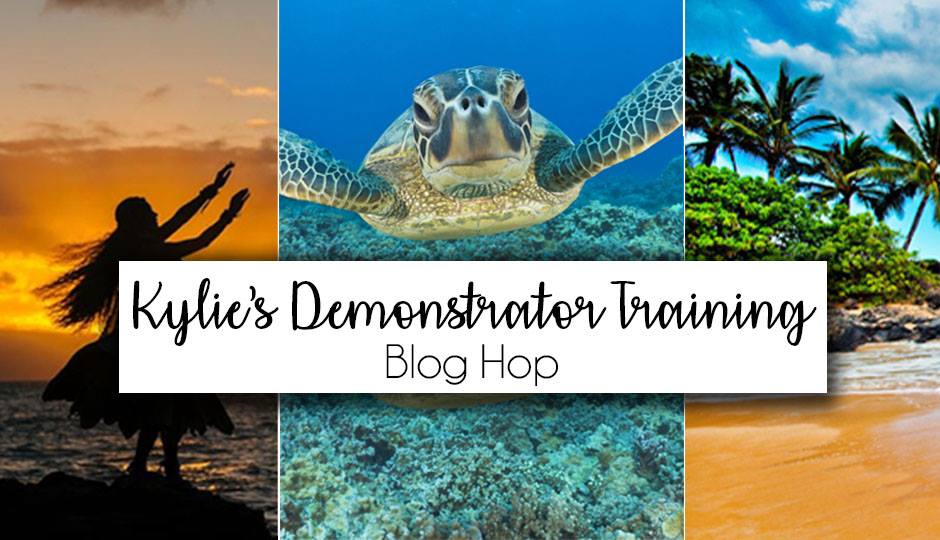 I am so excited to be part of Kylie Bertucci's September Blog Hop! We are an international group of demonstrators all working towards growing our businesses and sharing ideas and inspiration along the way. Thank you so much for joining us!
How fun is this snowman!? Absolutely no apologies for a snowy Christmas card at the beginning of September. Our new Christmas catalogue launched just a few days ago and I love it! One of the best things about this job is getting hold of new products early, and playing with them so we can show you, and in turn, you can get your goodies in time for fun stress-free Christmas crafting.
I added him inside and added some snow too. This sentiment is just lovely too don't you think?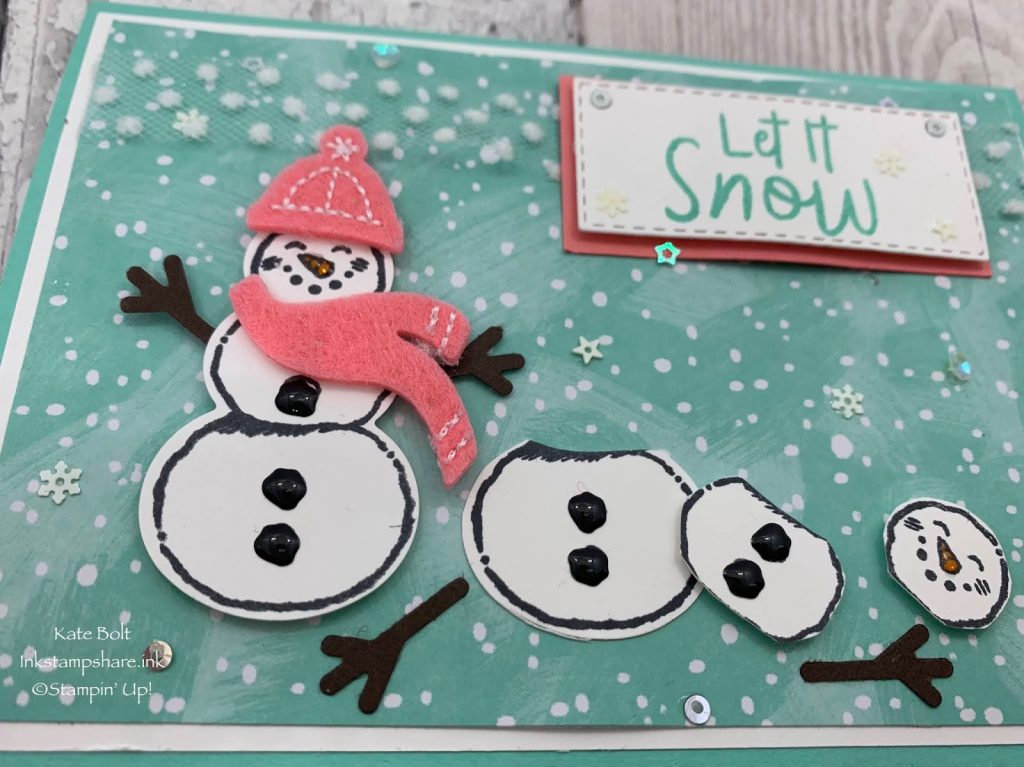 This gorgeous snowman is from the Let It Snow stamp set. It has lots of different snowmen images in it and has a matching punch for this one. I've used it here and raised the snowman up to give him some dimension. I've stamped and punched him out again and then used my scissors to cut him up before arranging him to look like a fallen down snowman – he doesn't look too bothered This cracks me up! The snowman punch is a builder punch and you can punch out the arms as I've done here and you can punch out his carrot nose too.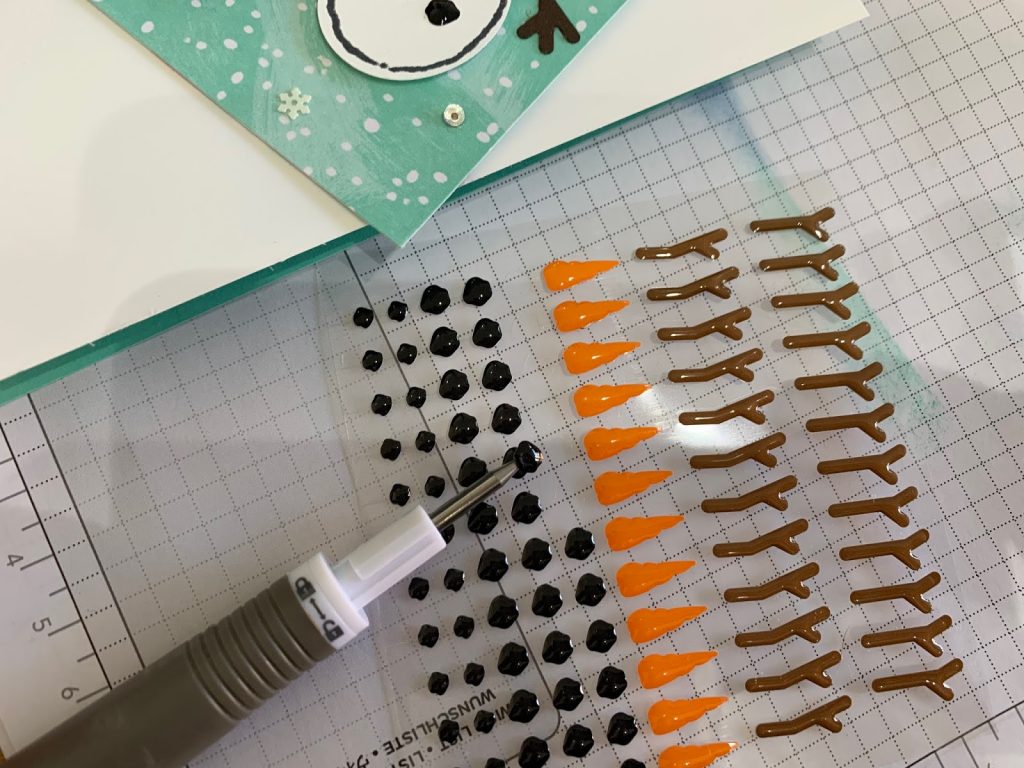 His scarf and hat are from the coordinating Let It Snow Embellishment Kit. I've used the "coal" for his buttons. You get arms and buttons as well as little snowballs, silver washi tape and heaps of scarves and hats too.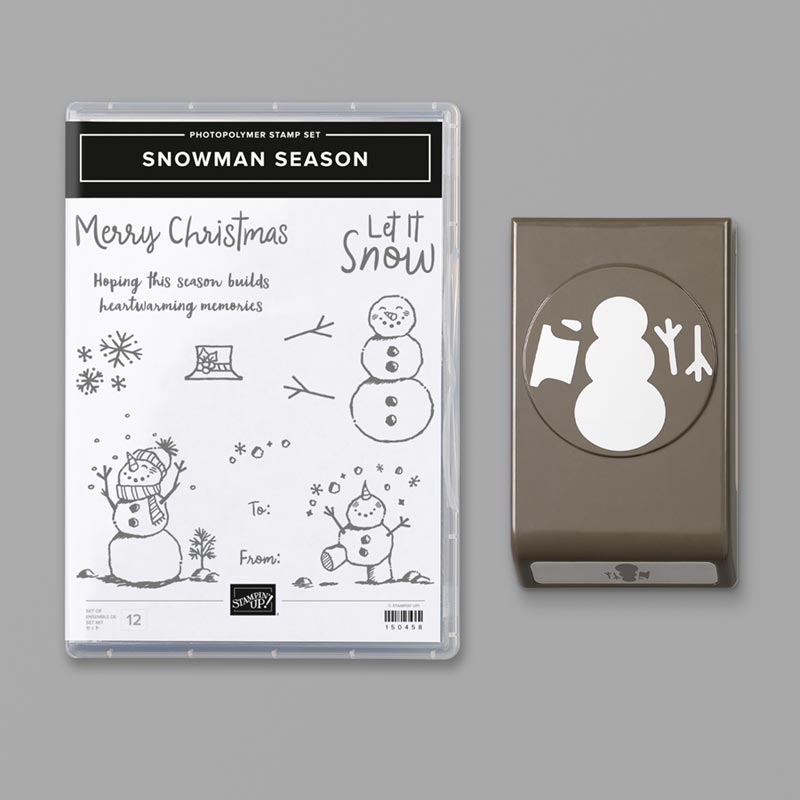 And a bonus, the punch cuts out one of the snowmen in the matching Let It Snow Speciality Designer Series Papers too!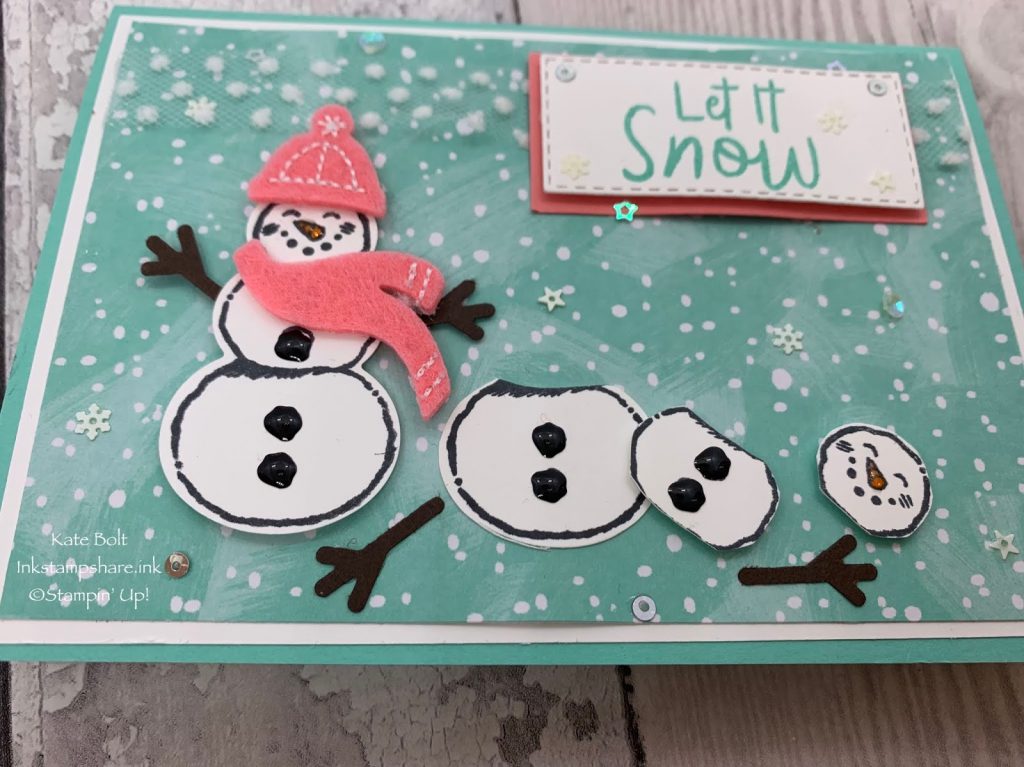 I'm not sure if you can tell in the pic but I have used some of the Shimmery Crystal Effects to colour in their carrot noses, I've added some of the new snowflake sequins dotted all around and the White Polka Dot Tuille ribbon to add to the snowy frosty feel. The snowflake sequins are tiny and beautiful and I love them! Be prepared to see them all over everything! Who needs snow when you have these 😂
I do hope you like this fun card. You can start or continue hopping around here for a ton of inspiration, so grab a cuppa, and enjoy!
Here are all the products I have used on my card with clickable images that will take you straight to my online shop.
The new Stampin' Up Christmas Catalogue has launched and is full of gorgeous products for Autumn/Winter/Christmas crafting. Click on the catalogue to browse.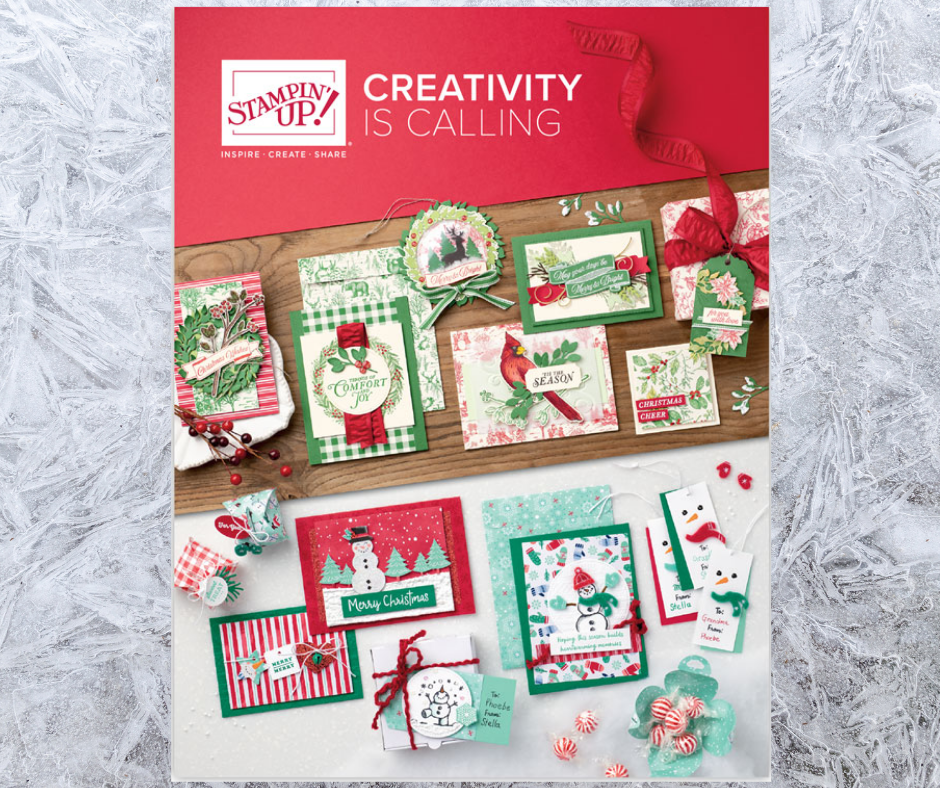 Shop with me online and use the hostess code at checkout if your order is between £20 – £150 for a thankyou gift from me
.
I really hope you like seeing what I have been up to. Do drop back in to see what I will be making next! Click on the subscribe button in the sidebar to follow my bl

og if you don't want to miss anything.

Hope to speak to you soon,