Some light relief is exactly what's called for at the moment. A little crafting therapy and some good old fashioned colouring-in can be a great distraction!! Have you seen these gorgeous new Flowering Foils Papers? They are just one of the great new offerings this month with Saleabration. Colour the Flowering Foils Papers with the Stampin' Blends Markers to create a beautiful background for your card.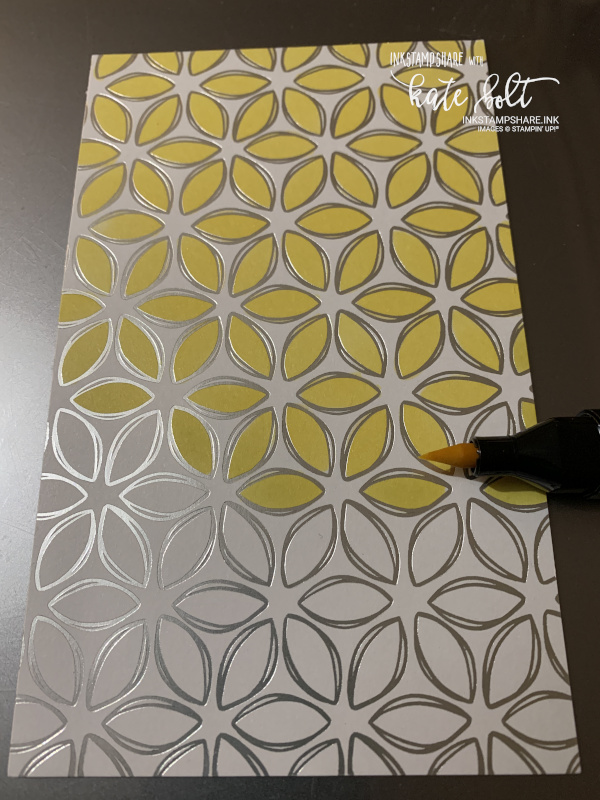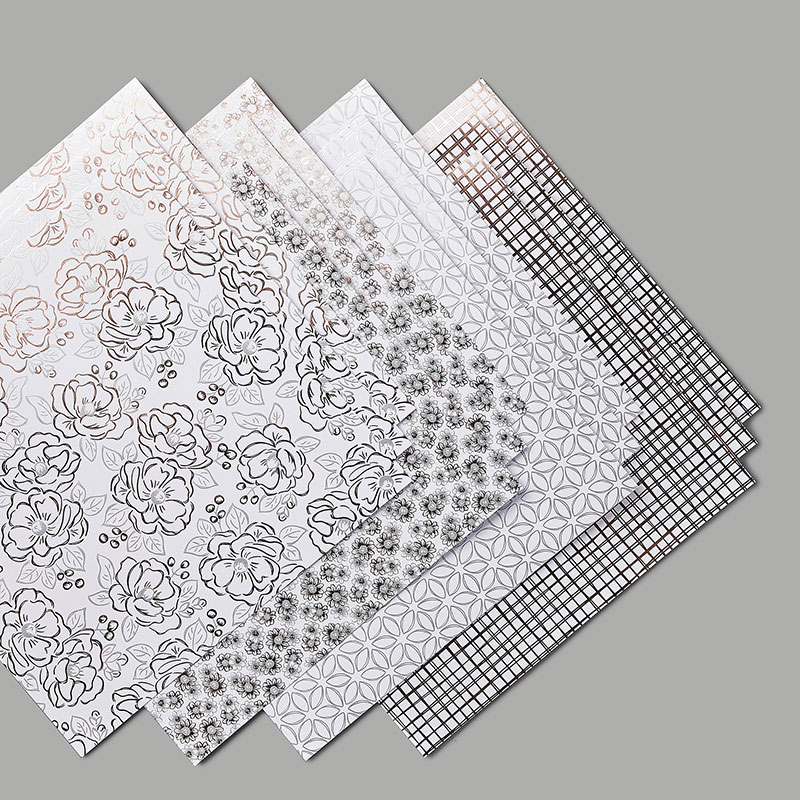 There are four designs, three 12 x 12 sheets of each. All gorgeously foiled.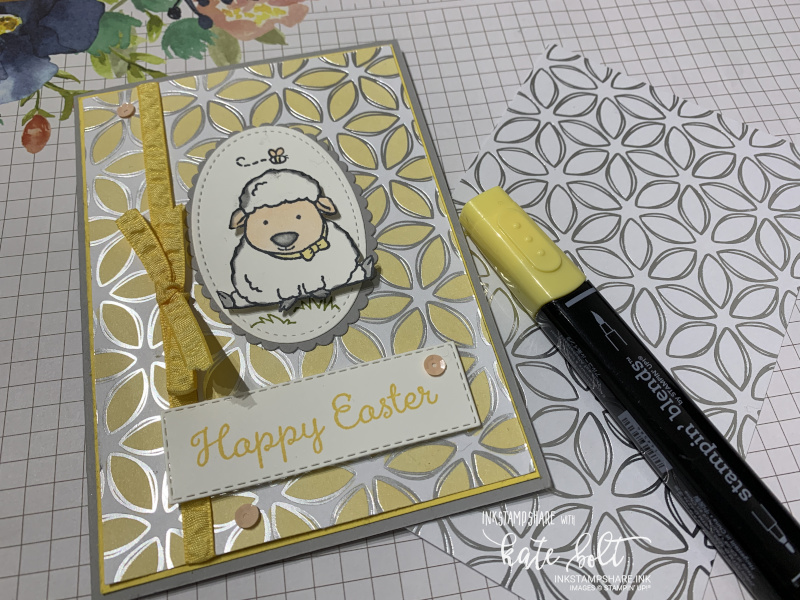 Colour The Flowering Foils Papers
Use Daffodil Delight Blends to add colour for a spring feel. This little guy from the Hello Easter stamp set is so cute! I just had to add him and make it into an Easter card.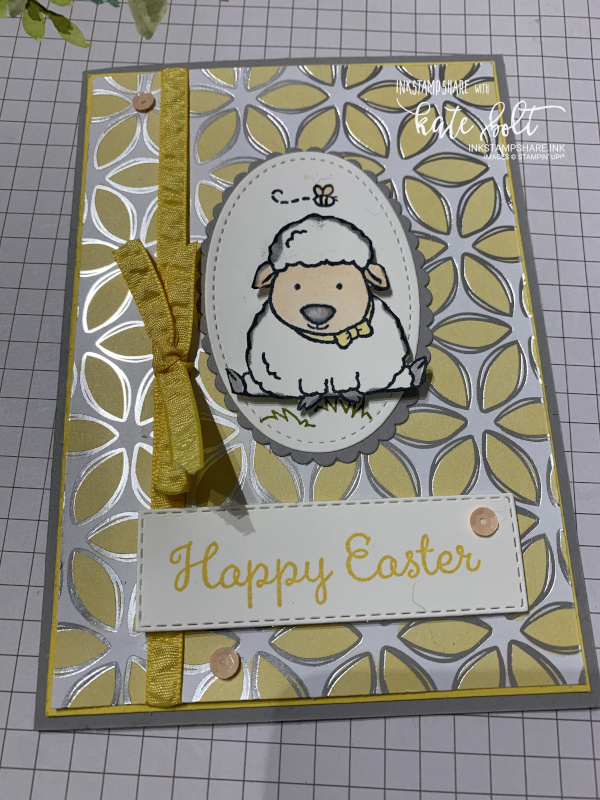 The card base is Smokey Slate 10.5 cm x 14.9 cm, add a layer of Daffodil Delight card. 10 cm x 14.3 cm. The Flowering Foils layer is 13.8 cm x 9.5 cm. Add the Ruched Ribbon in Daffodil Delight. Stamp the sheep in Memento onto Whisper White and colour in using Petal Pink, Smokey Slate and Daffodil Delight Blend pen and cut out with your snips. Cut out a stitched Oval and a Smokey Slate scalloped oval and layer onto the front of the card. Stamp Happy Easter in Daffodil Delight. Cut out a stitched rectangle and add to the front of the card. Add a few Petal Pink sequins from the Gingham Gala Sequins to finish it off,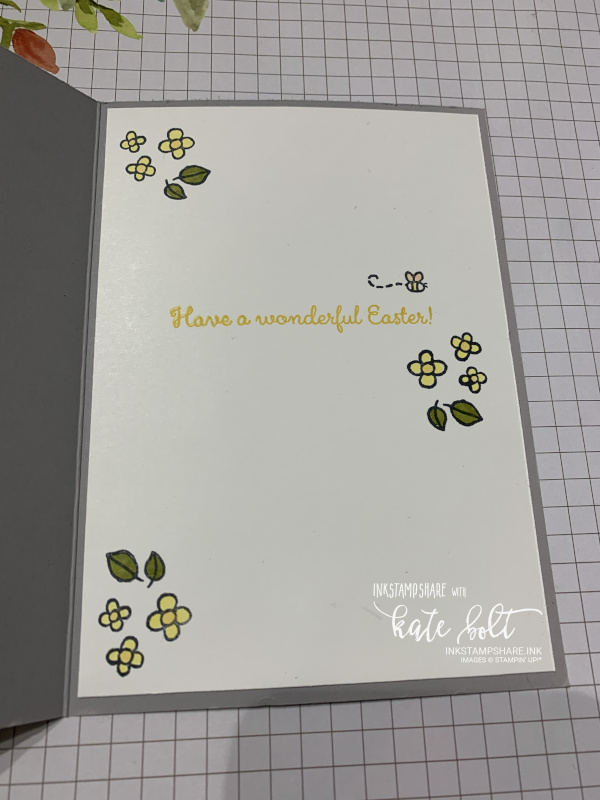 Stamp Have a wonderful Easter in Daffodil Delight in your inside. That cute little bee that's flying above the sheeps head, stamp him on the inside too and add some flowers.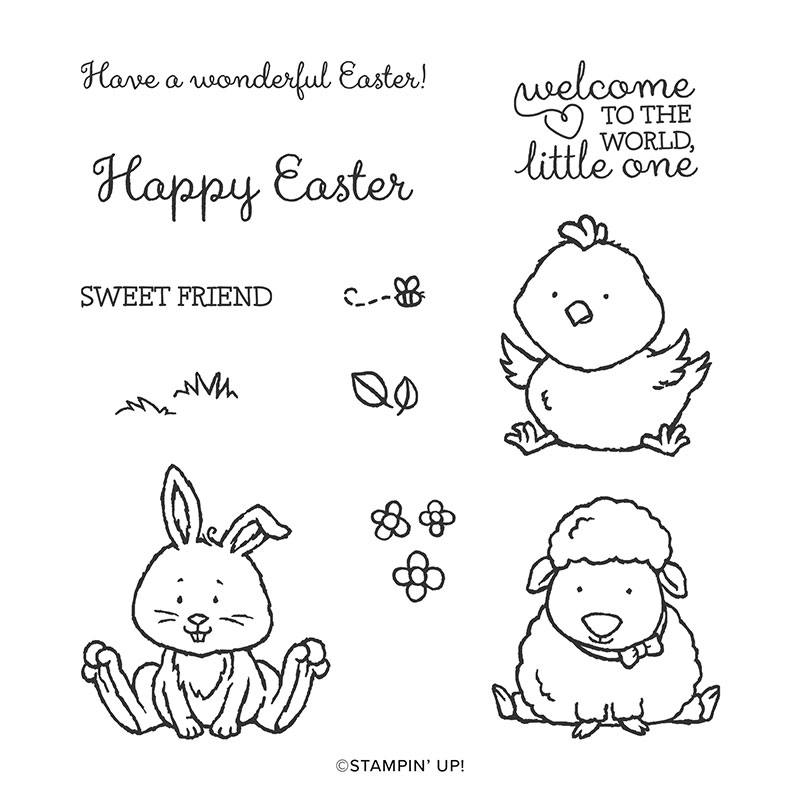 I just love this stamp set! It's so cheerful. Great for Easter and new baby too.
I am so excited about the Mini Catalogue. It's full of gorgeous new products I am loving creating with. We have Saleabration too with lots of great products including papers, dies and stamps and they are all free with a £45 spend from either the new Mini Catalogue or the Annual. Click on the catalogue images to browse. See which you like most from Saleabration or collect them all!
JOIN DURING SALEABRATION!
We also have the most amazing joining offer during Saleabration too! Don't miss out. Choose £130 of products and receive the mini trimmer, the gorgeous paper sampler and choose another stamp set all for £99! Free shipping is included. Take advantage of at least 20% off, free Saleabration items and Stampin Rewards on all your subsequent orders whist you are a demonstrator too. Get in touch if you'd like to know more. I'd love to have you on my team!