Use Your Paper Stash & #Simplestamping
How much beautiful patterned paper do you own? Do you use it or "collect " it? I absolutely love our Designer Series Papers and they are perfect for making beautiful cards. I offer a paper share to my coffee and cards ladies and customers and this is a great way for them to use it! The phrase "make a card send a card" coined by one of my wider team and I use it a lot. There is definitely a need to be sending our cards at the moment. So, use up some of that patterned paper. Make a card, send a card!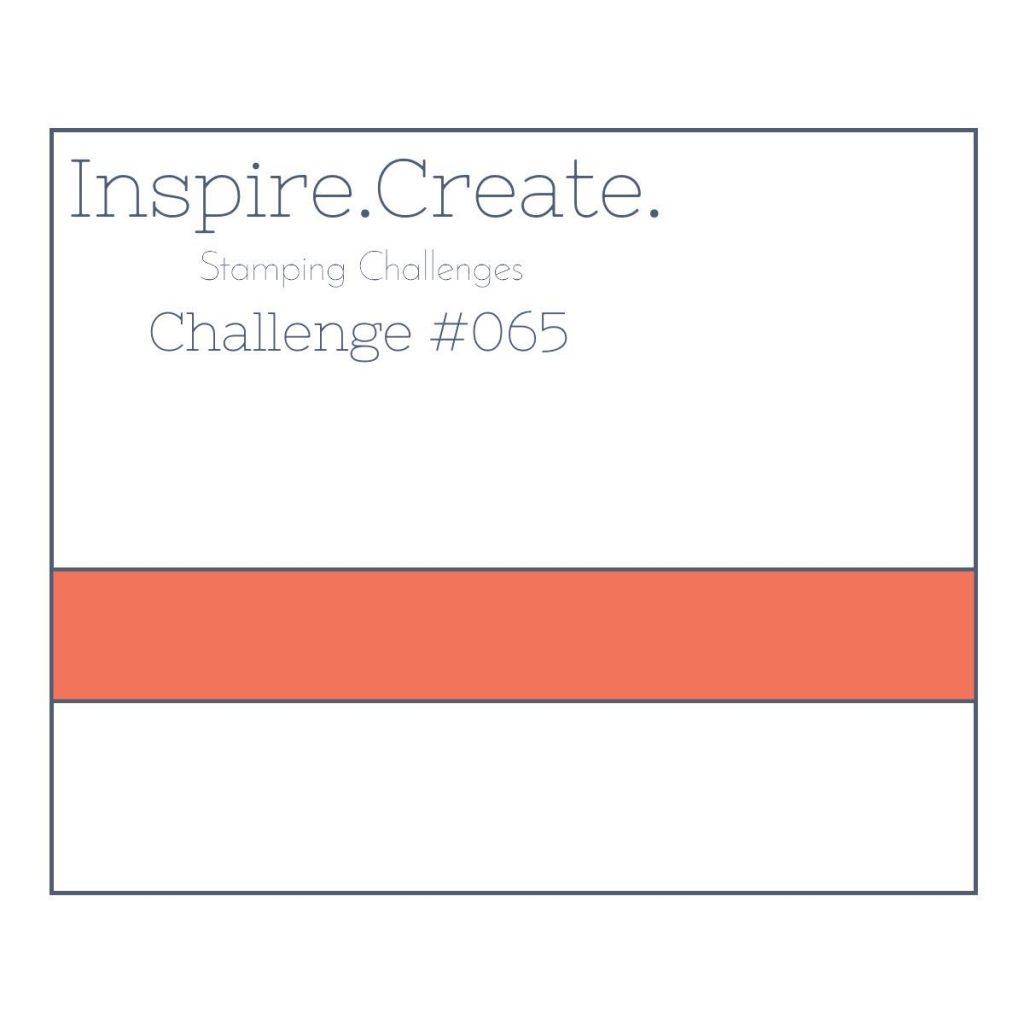 We have a sketch challenge for the Inspire Create Challenge this time so using this sketch and our Designer Series Papers this is the card I came up with for Coffee and Cards last week. You can see what the rest of the awesome Design Team have come up with for this challenge here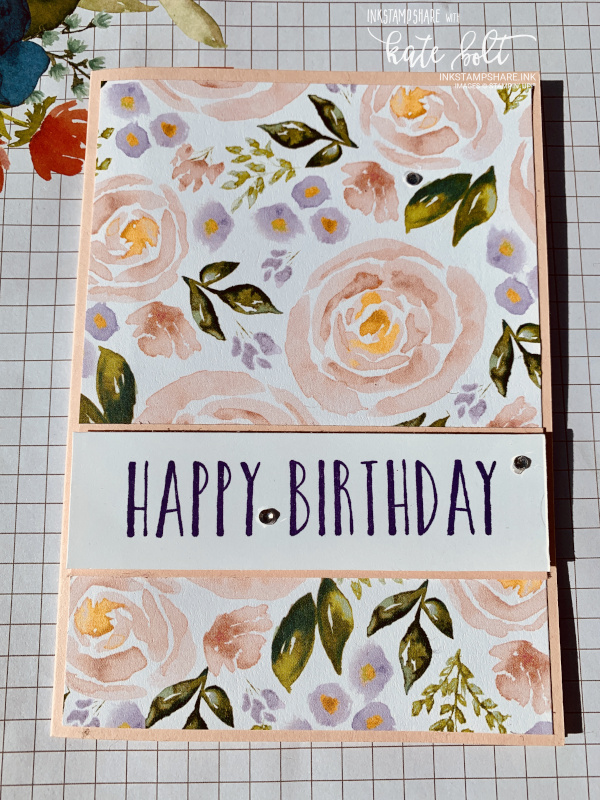 This Designer Series paper is called Best Dressed . It has fun images on one side such as handbags, perfumes and lipsticks and gorgeous florals on the other. Happy Birthday is from the Perennial Birthdays stamp set, stamped in Gorgeous Grape ink. Raise the sentiment panel on dimensionals and add a few Basic Rhinestones to finish it off.
Add Happy Birthday inside, and some of the flowers which just happen to echo the floral pattern. All from the Perennial Birthdays stamp set.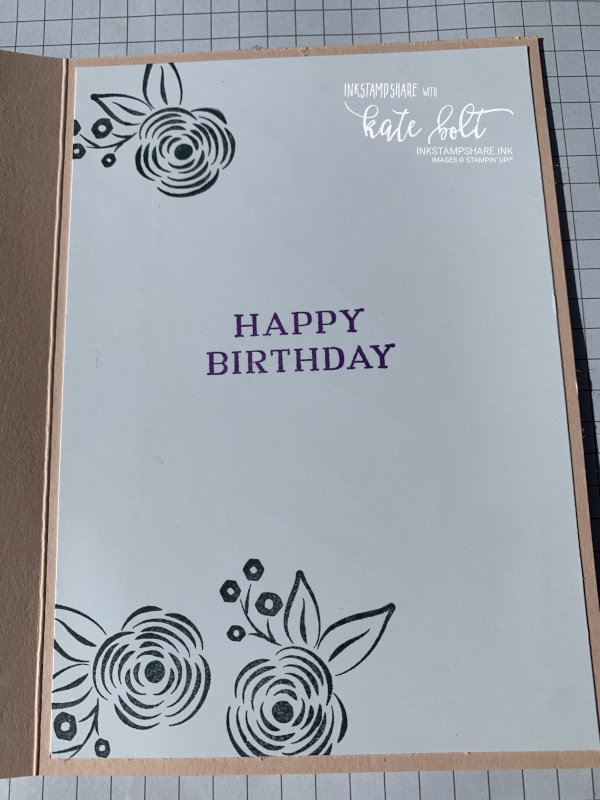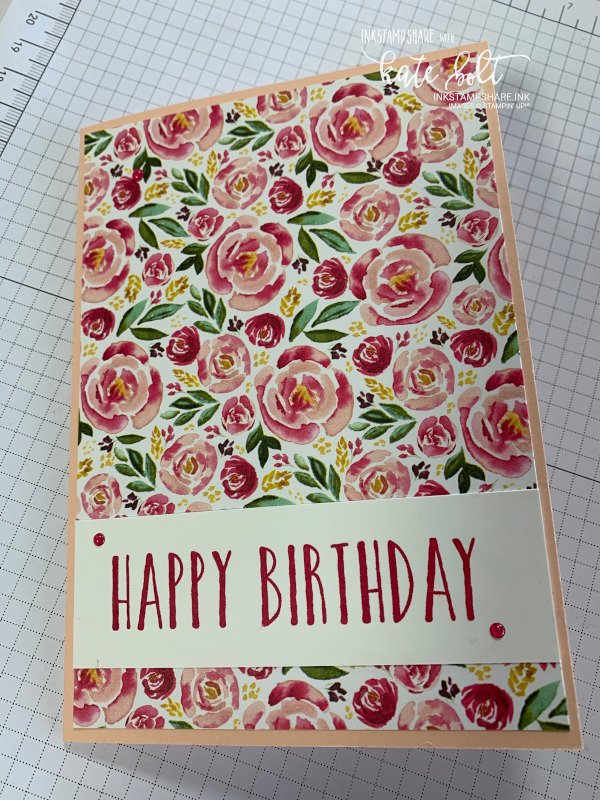 And another using DSP from the same Best Dressed Paper stack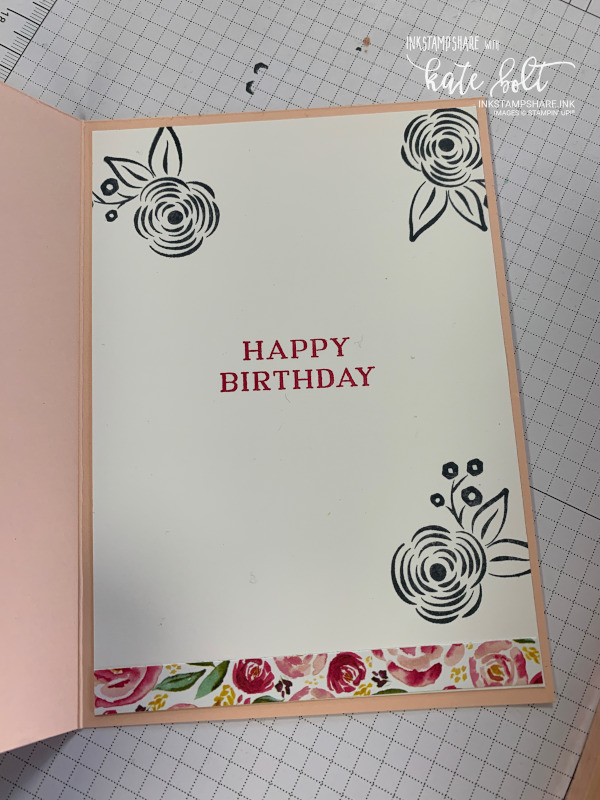 Pick out a colour from the DSP for stamping. This one is Melon Mambo. Add a little strip of the DSP along the bottom left over.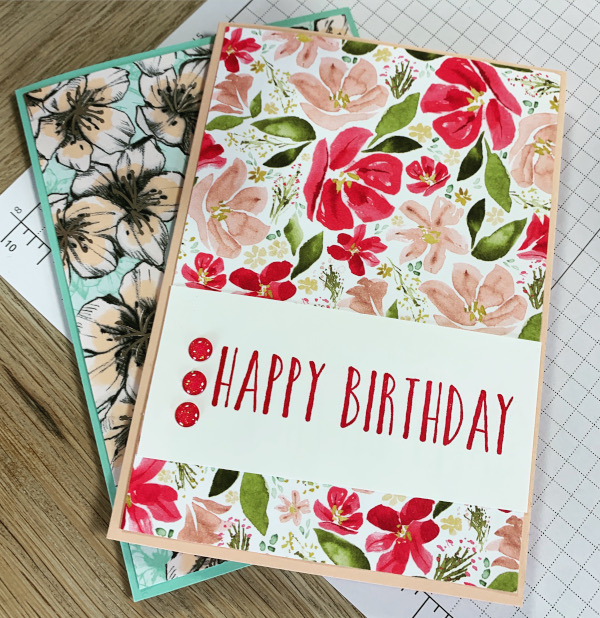 Make A Card Send A Card
Cut your card base at 10.5 cm x 14.9 cm
Add a layer of your chosen DSP at 10 cm x 14.3 cm.
Stamp a bold sentiment in a contrasting colour onto Whisper White and cut it at 10 cm to fit your layer x the depth of your sentiment.
Raise it up on Dimensional foam pads or glue flat whichever you prefer.
Add some embellishments to the front such as enamel dots or Rhinestones.
Cut a Whisper White layer for the inside at 10 cm x 14.3 cm and add some stamping and perhaps a little strip of DSP. – Now you've made your card, don't forget to send it! #makeacardsendacard
These are created by the ladies at Coffee and Cards. Aren't they gorgeous?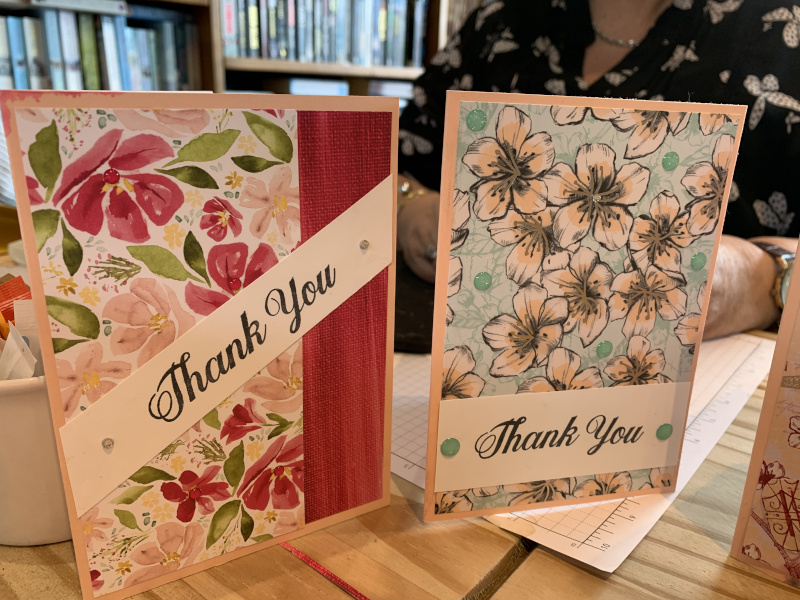 Best Dressed and Parisian Blossoms Designer Series Papers. Isn't it amazing how by pairing some pretty paper, card and ink you can make beautiful cards that look so different!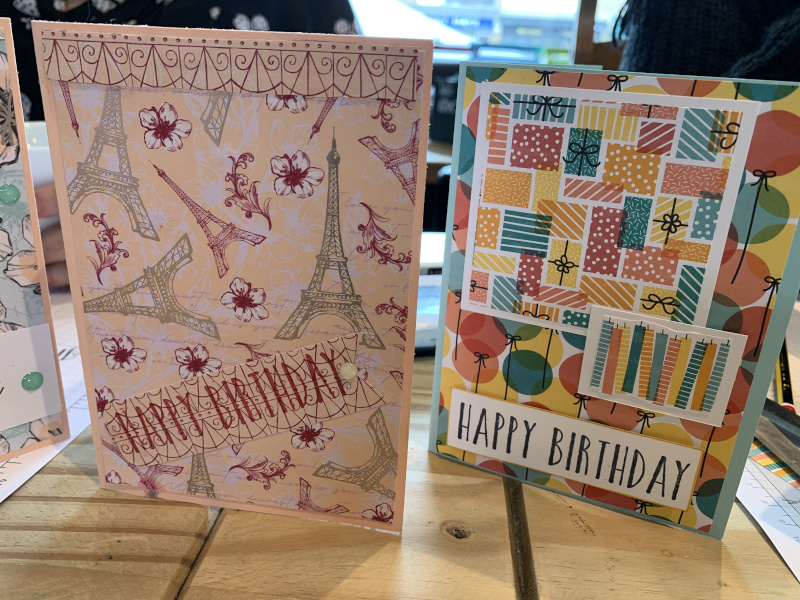 Parisian Blossoms and Birthday Bonanza Designer Series Papers. – We have some stunning Designer Series Papers both in our Mini Spring catalogue and our Annual catalogue, so pop some in your basket. Don't forget, if you place an order of £45 or over you can earn a free item from Saleabaration and they are awesome! It ends at the end of the month though so don't miss out.
I am so excited about the Mini Catalogue. It's full of gorgeous new products I am loving creating with. We have Saleabration too with lots of great products including papers, dies and stamps and they are all free with a £45 spend from either the new Mini Catalogue or the Annual. Click on the catalogue images to browse. See which you like most from Saleabration or collect them all!
JOIN DURING SALEABRATION!
We also have the most amazing joining offer during Saleabration too! Don't miss out. Choose £130 of products and receive the mini trimmer, the gorgeous paper sampler and choose another stamp set all for £99! Free shipping is included. Take advantage of at least 20% off, free Saleabration items and Stampin Rewards on all your subsequent orders whist you are a demonstrator too. Get in touch if you'd like to know more. I'd love to have you on my team!