Lovely You At Coffee & Cards. I do love "seeing" you all at Coffee and Cards every week! Aren't these bright colours gorgeous?! This week we played with the Lovely You stamps/punch bundle at Coffee & Cards and created this card.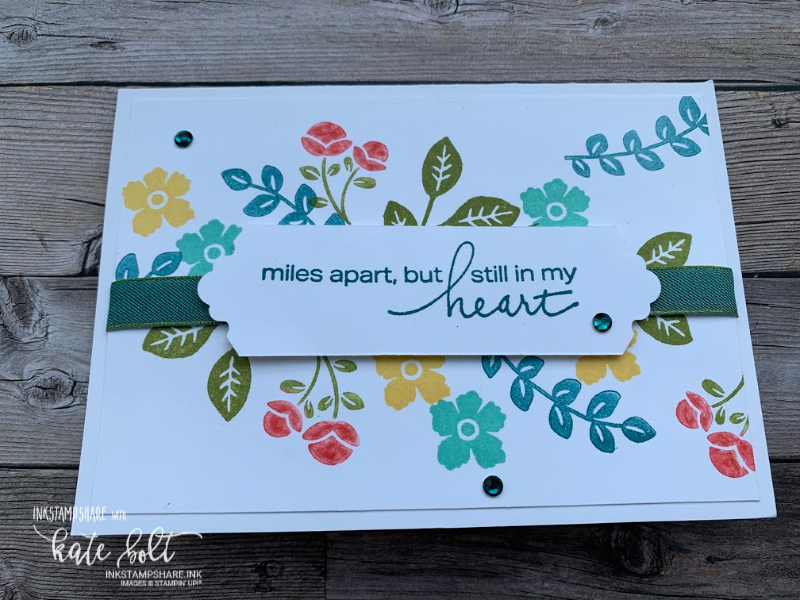 Lovely You At Coffee & Cards
I chose a vibrant palette just for fun. The sun is shining and everything is blooming so these bright colours seem perfect. The colours are Pretty Peacock, Old Olive, Coastal Cabana, Lovely Lipstick, and Daffodil Delight!
Finish it off with this super gorgeous double sided ribbon in Pretty Peacock and Old Olive. You can use the Pretty Peacock to match the Pretty Peacock Rhinestones.
Some simple stamping inside. This font is lovely.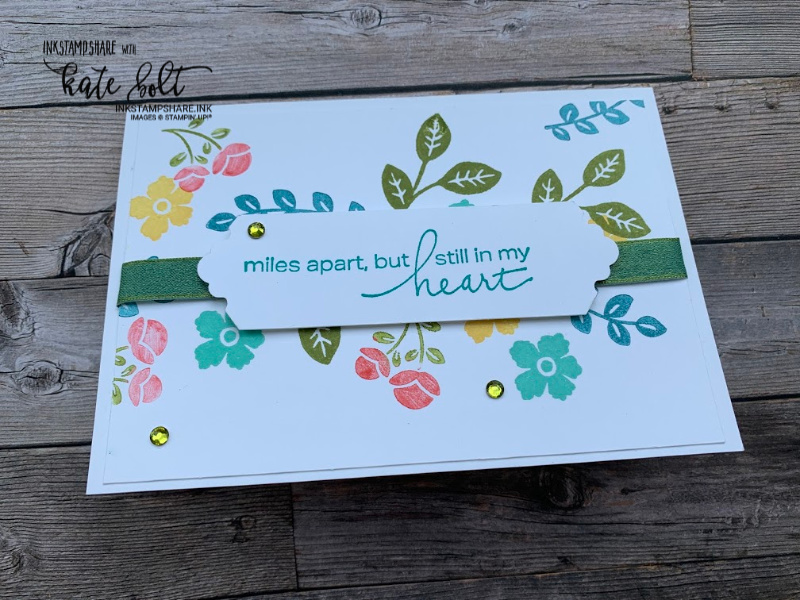 A second one. Just the same but a little different! See how it looks a little different with slightly different stamping, using the Old Olive side of the ribbon and the Old Olive Rhinestones.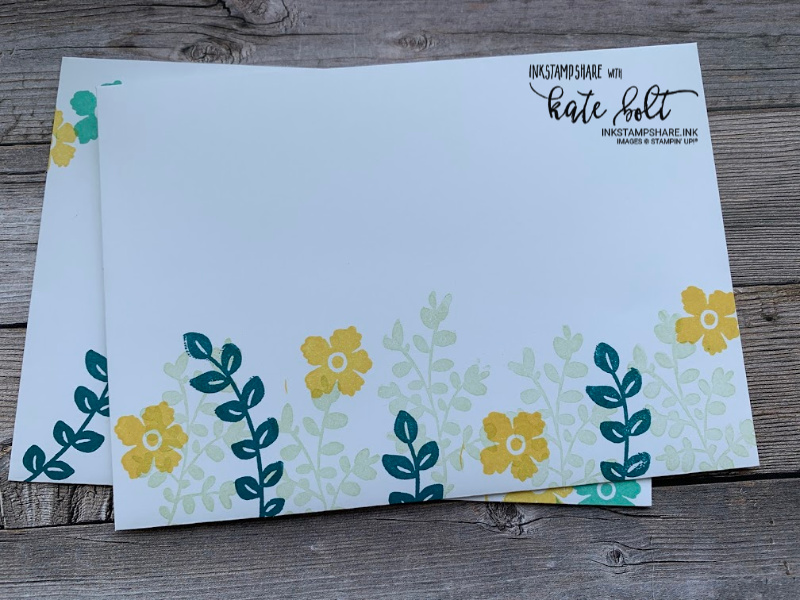 Don't forget to stamp your envelopes to match. It takes just a moment. Which envelope would you choose first if it landed on your mat? this one or the brown one? I know which I would choose!
Our brand new catalogue has launched! Click on the image to view the PDF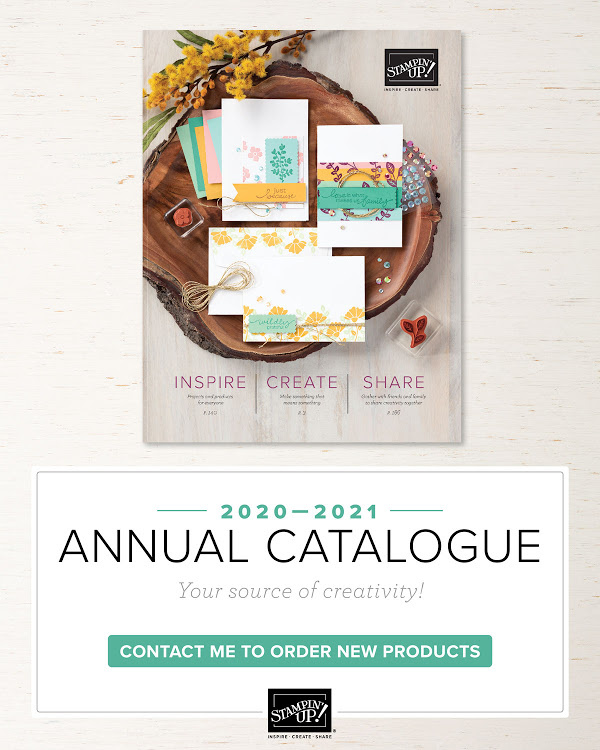 It's beautiful, full of fabulous new goodies! If you have ordered with me in the last 6 months I will have already sent you one out in the post so watch out for it on your doormat very soon. If not and you would like one, do let me know and I will pop your copy in the post to you. You can also view the PDF here on my blog too.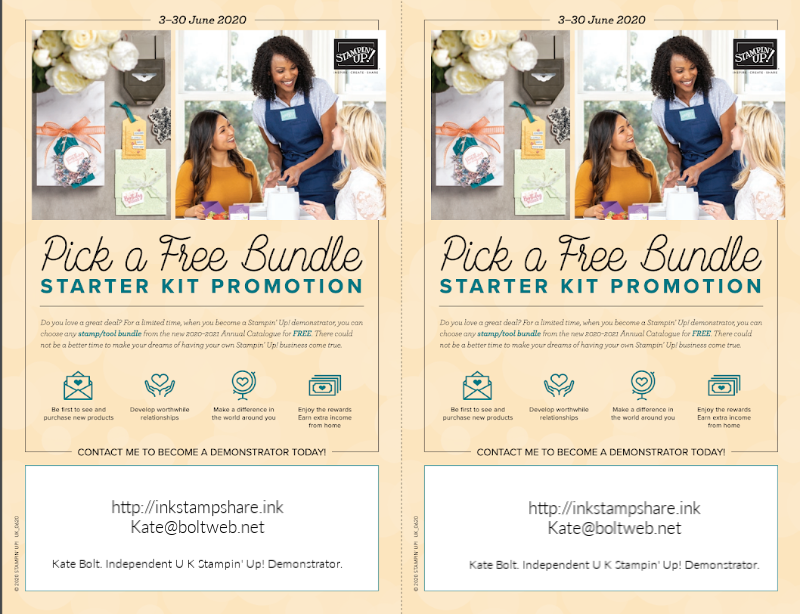 We have the most amazing joining promotion during June! – £130 of any product you like for £99, plus any free bundle you choose! Plus free P & P. It's FABULOUS! If you'd like a discount, an income from paper-crafting, or just a great deal you can click here to join my Inkredible team or contact me for more information.