It's definitely Autumn, isn't it? It's most definitely sweater weather and I can see the leaves changing beautifully here. Gorgeous yellows and reds are starting to happen. As soon as Autumn was in the air I wanted to combine the Soft Seedlings & The Leaf Fall Embossing Folder with some of the Brushed Metallics card.
Check out the replay here to see exactly how it's made. The Leaf Fall Embossing Folder is SO pleasing to use, with or without the metallic card. You can see a couple of others I've made during the video too.
I share a couple of easy ink techniques in this video to create the different colours on the leaf and the ink splattering.
I hope you enjoy it, please give me a thumbs up and subscribe if you do. Do click the little bell for notification of future videos while you are there.
Let me know what you think in the comments too, I love to read them! – Carry on reading for the measurements.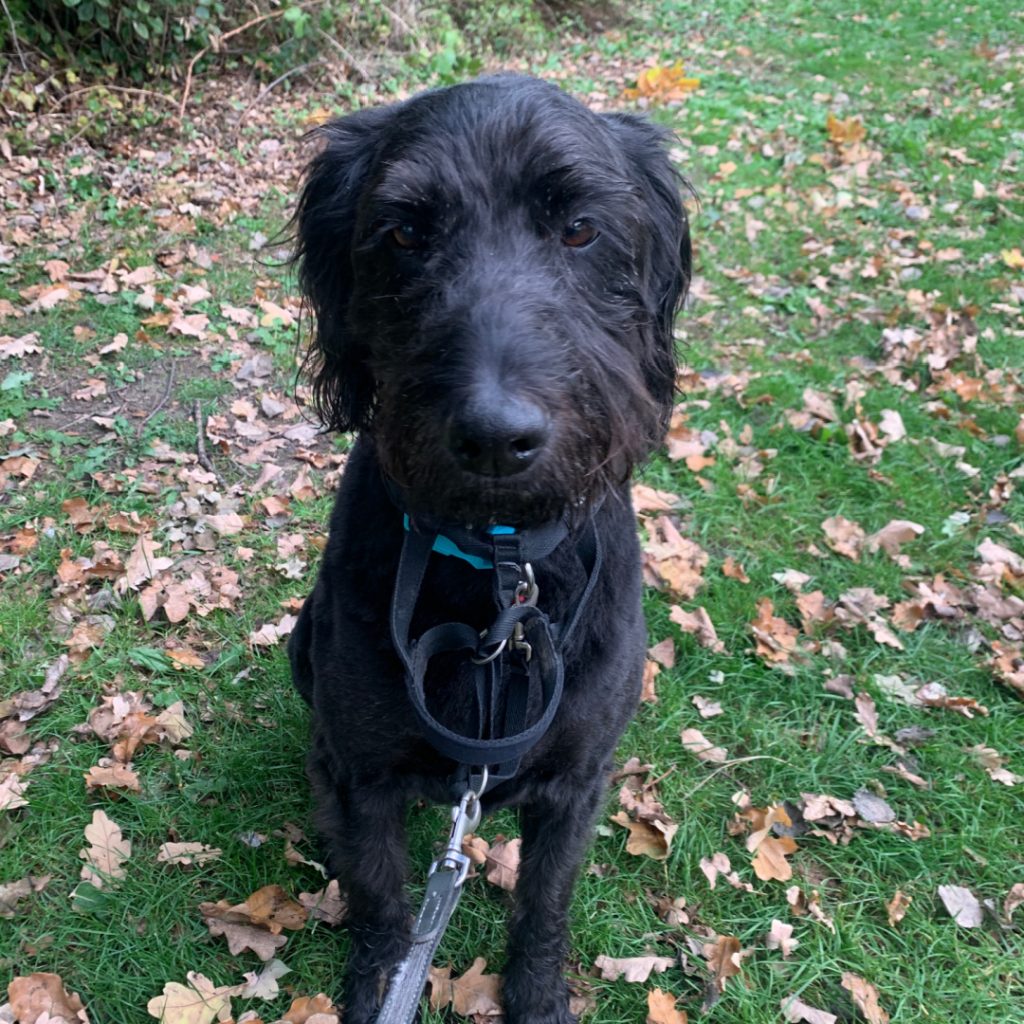 My morning walk around the lake with Alfie inspired the card. He is SO patient, but as you can probably tell, he was not so happy to pose for an "arty" shot in the Autumn leaves. There was definitely more important sniffing to be done!
Soft Seedlings & The Leaf Fall Embossing Folder
Measurements (cm)
Card Base – Soft Suede card. A4. Scored in half at 10.5 cm. Cut in half at 14.8 cm. (makes 2 bases)
Embossed Layer – Brushed Metallic card. 10 cm x 14.3 cm
Inside Layer – Very Vanilla Card. 10 cm x 14.3 cm
I hope you like this card and are inspired to have a go. I popped a "hello" on mine but it's perfect for any occasion. Just add whichever sentiment you like. I will be sending mine to some of my lovely customers with a thank you gift. I like to leave them blank inside so that they can send them on if they wish!
All of the products I use in my videos are available to purchase in my online Stampin' Up! store. Thank you for supporting my business.
Do join me weekly on Tuesdays at 1 pm for Coffee & Cards Live and Fun Fridays at 11 am over on my YouTube channel here. I would love to have you join me!
Don't forget to use the host code at checkout if your order is between £20 – £150 for a thank-you gift when shopping with me. The Host Code for this month is