Coffee And Cards – Lots Of Happy!
We have the most beautiful card kits in the Stampin' Up! catalogues so I brought one along for Coffee And Cards this week.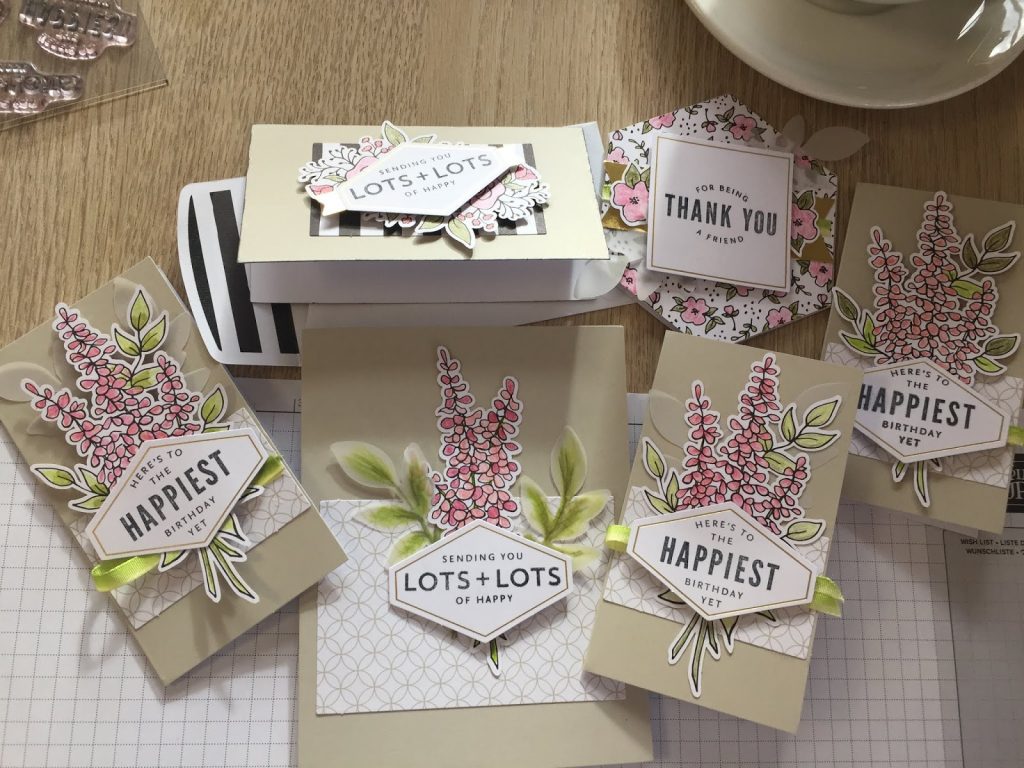 After having the most amazing time at Stampin' Up'!s Onstage Convention in Orlando last week I landed back in the UK on Monday looking forward to Coffee and Cards on Tuesday morning. I love spending time crafting with these ladies and was able to share my swaps and all about the trip. – more to come about that.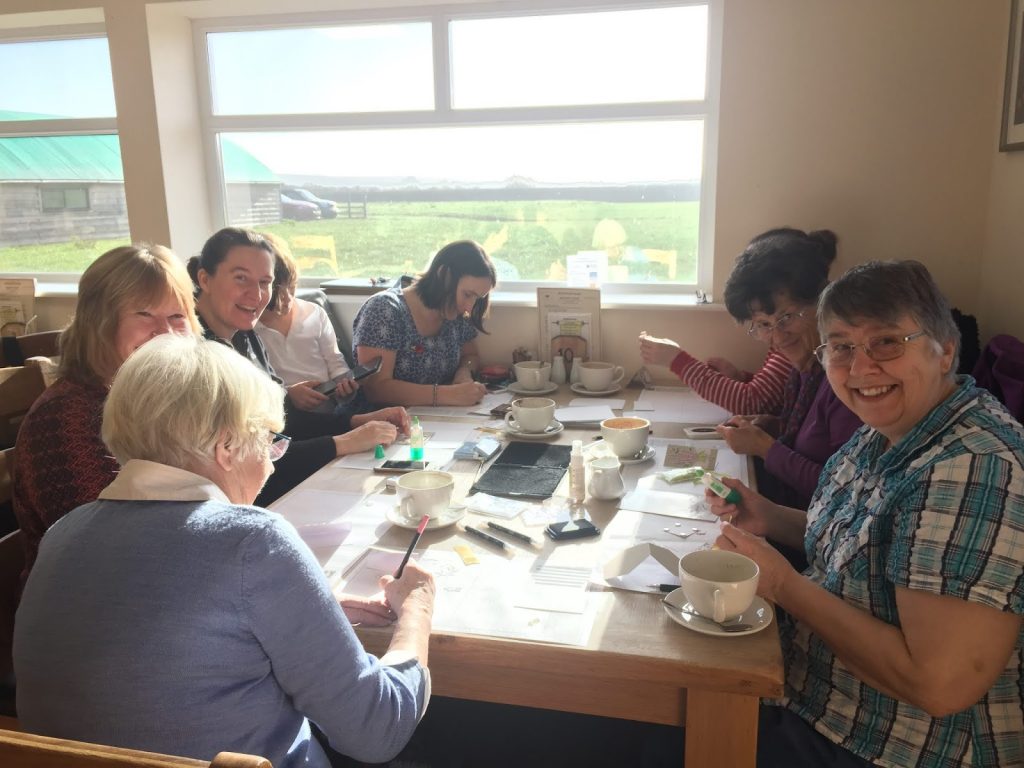 The all inclusive kits are just that.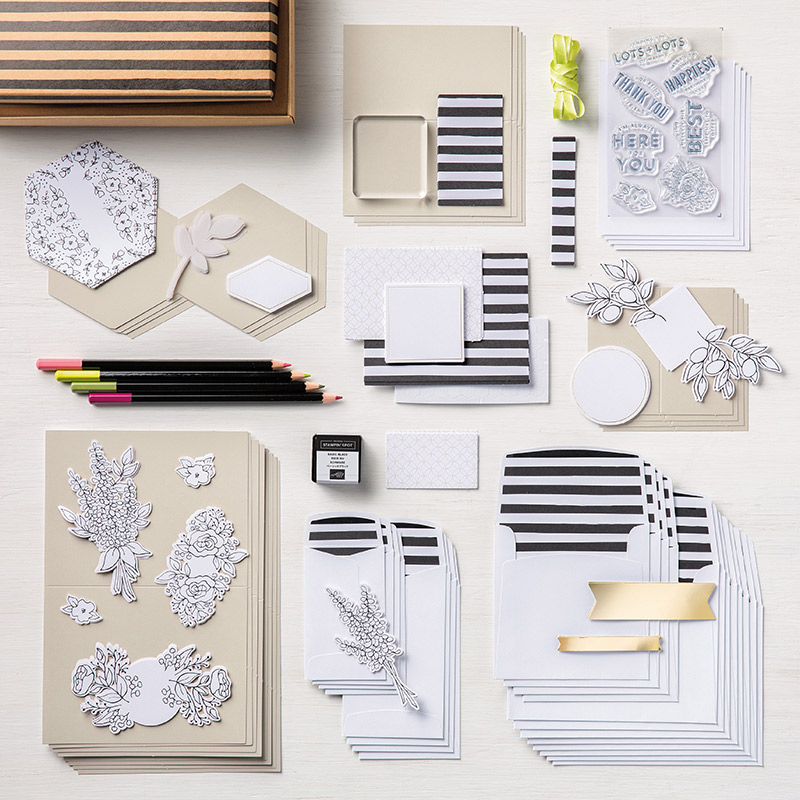 It has all the items you need, including the stamps. It even includes the acrylic block, ink and adhesive foam pads too. This one has Water Colour Pencils and Lemon lime Twist Ombre Ribbon too. Perfect for on the go crafting or new stampers who maybe haven't got all they need yet.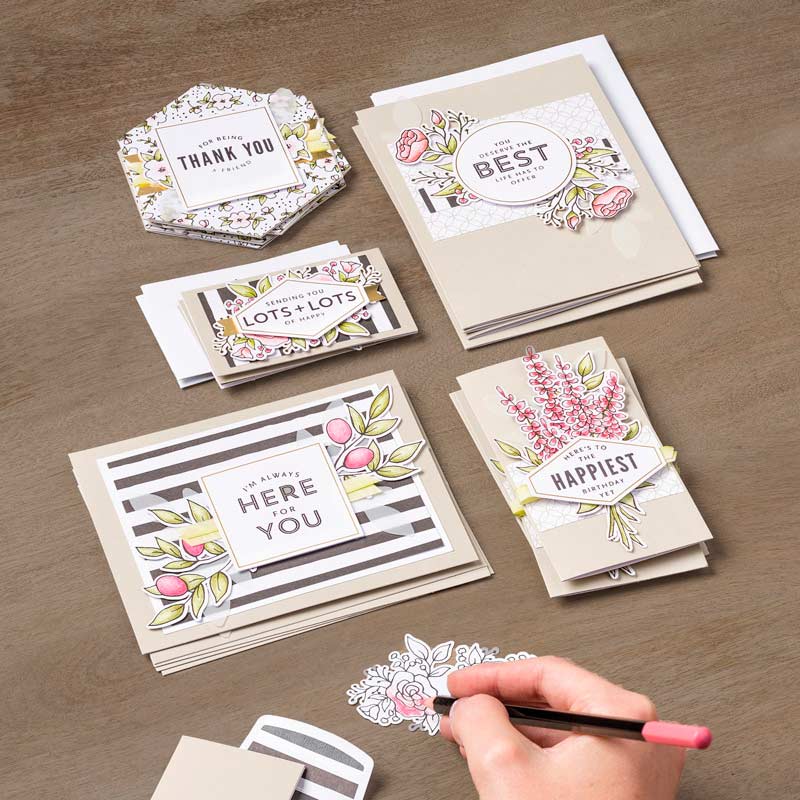 You can see a short clip here to get a closer look

.
This one is the Lots Of Happy Kit and its so pretty. It makes 20 cards for lots of occasions. I love to keep one handy so that I can rustle up a pretty hand made card easily. The bonus is, that you can also buy a refill of all of the consumables making it very reasonable indeed. Perfect for you or even for a Christmas gift. They come in a pretty box too!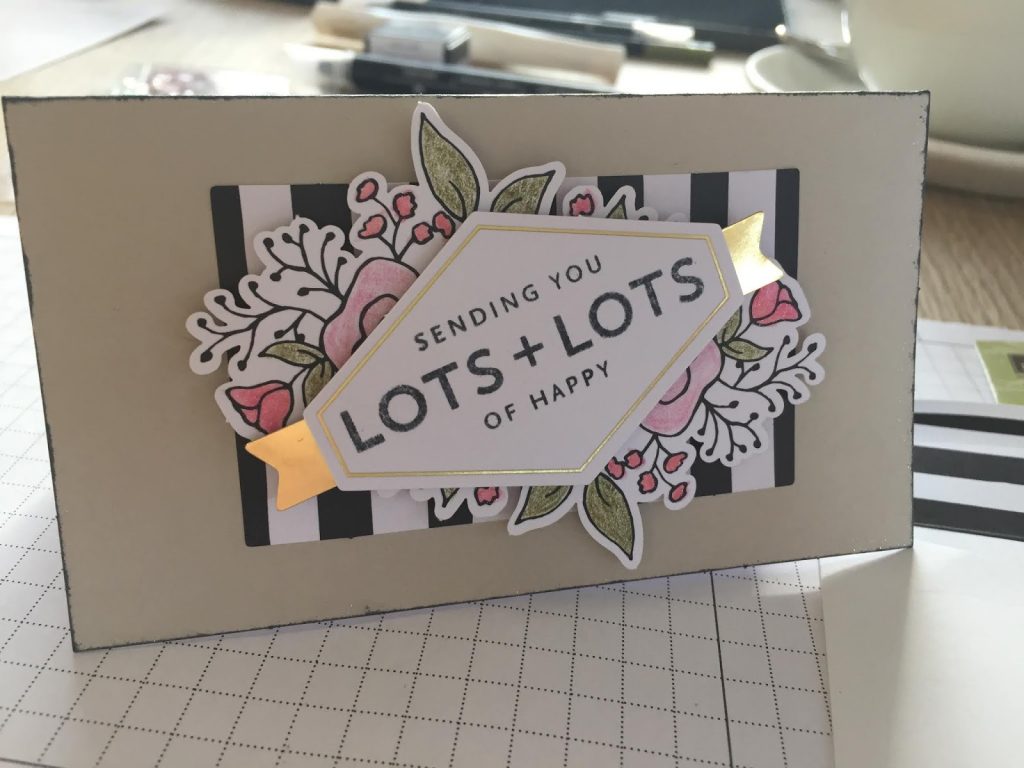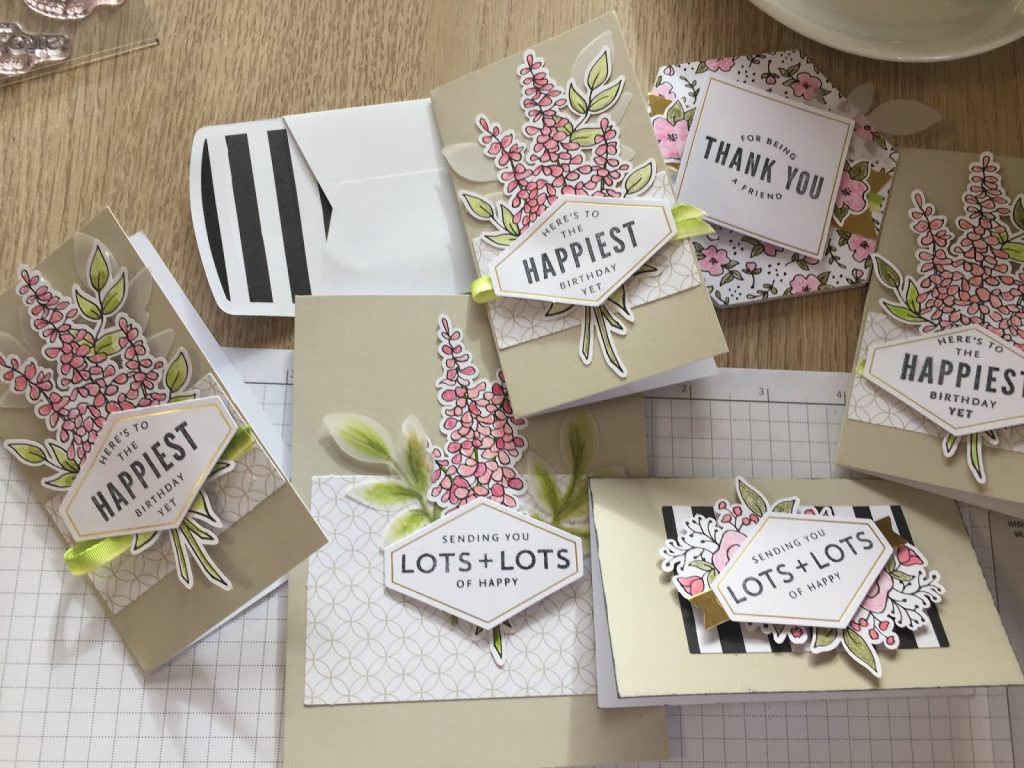 These are the cards that were made at Coffee and Cards. They did a fabulous job didn't they!
Here is the kit we used to make the cards and also the refill kit too, with clickable links straight to my online shop.
I have so much to share with you from Onstage. Now the jet lag has subsided I will be posting all about the event and all the lovely swaps I received, so do check back in soon.
View The New Seasonal/Christmas Catalogue Here
I am of course, very grateful if you choose me to be your demonstrator and you shop with me.
If you shop online, don't forget to use the hostess code if your order is between £20 – £150 for a small gift from me.
Hostess Code This Month –
3RDJXQ7B
I also send a little hand made gift and card to all my customers . I really appreciate all my customers because without them I wouldn't be here.

Drop me an e mail or a message if you would like me to send you your own – theres nothing like browsing a paper copy 💕
I really hope you like seeing what I have been up to. Do drop back in to see what I will be making next! Click on the subscribe button in the side bar to follow my blog if you don't want to miss anything.
Hope to speak to you soon,