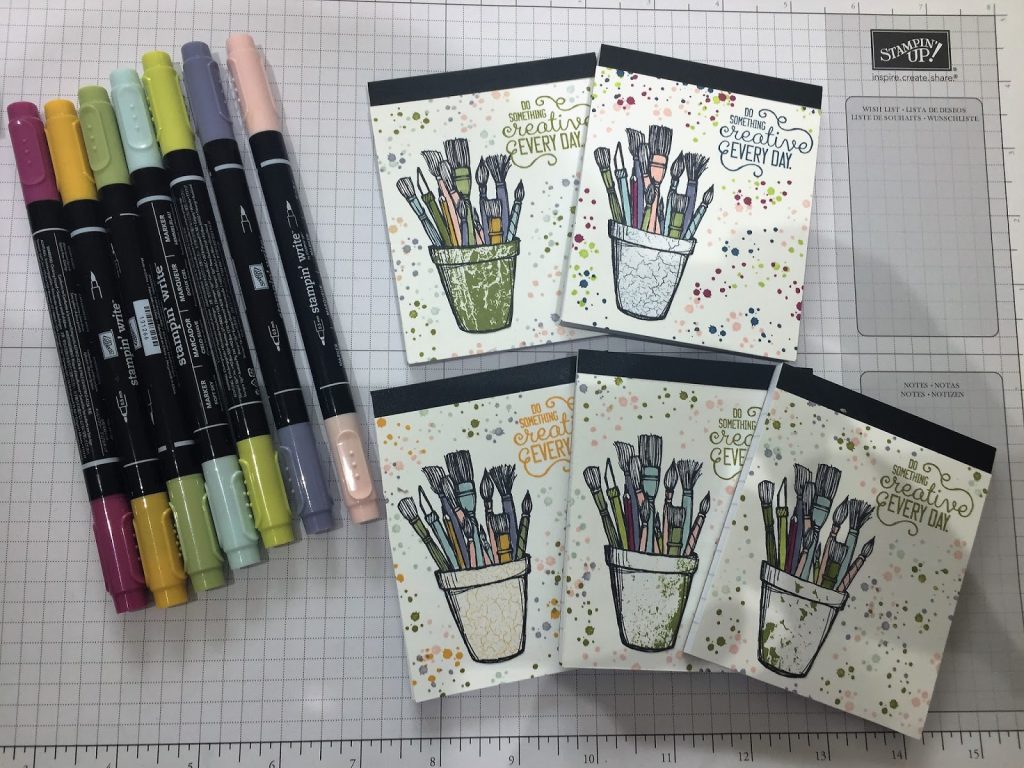 Its been a fabulous week! Last Friday I had my Open House, Catalogue Launch Party – so much fun. I got to craft with all the lovely ladies who came. I served Prosecco and cake which went down well. The perfect accompaniment to a little paper crafting!
I am very excited about the event I am holding the weekend of the 17th too! I am holding a Summer Craft Day Retreat , complete with Crafternoon Tea. A whole day of crafting, leave the kids, dogs, washing behind and have a little you time. We will be doing a stamp a stack. Twenty cards, four each of five designs plus a gift bag. Enough to keep us in beautiful hand made cards to give for a while. I have been planning this through the catalogue transition and all the products in our kits will be new. I have done a HUGE order for our kits and I cant wait for it to arrive! I do have 2 spaces left but time is running out so contact me for details ASAP if you would like to attend.[email protected]
Do you like the little note books I have covered in the picture above? I have used the Crafting Forever Stamp set for the images and Timeless Textures for the paint splatter. Great sentiments in this set. I like "Crafting Forever, Housework Whenever!"😃 but I thought "Do Something Creative Everyday" was the right sentiment for the notebook.
Here's how I made it .
I hope you like the video . Its the first of a series of Five Minute Friday tutorials. A bit of fun and a challenge to see if I can actually complete it in five minutes – you'll have to watch to find out! and also to show that there are lots of quick and easy projects out there that can give us our crafting satisfaction without taking loads of time to do. I have made 53 of them. Yes. 53!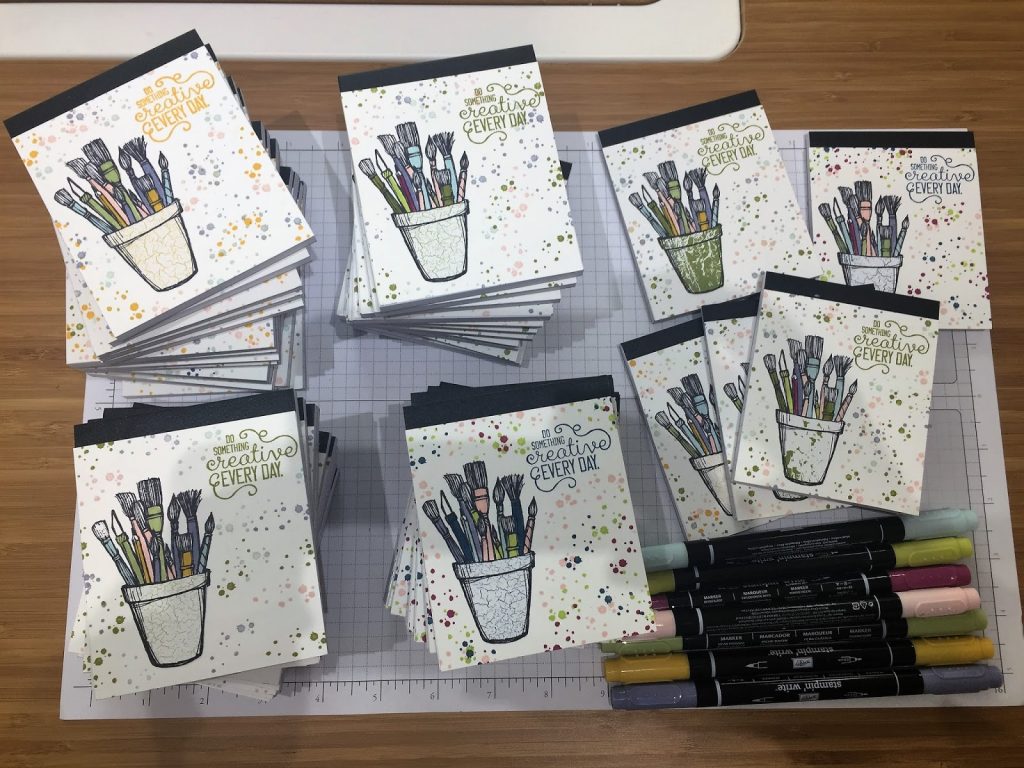 I am away this weekend at a team craft event. Its a whole weekend of fun, crafting, cake, socialising and more crafting. I got to see lots of the wider team at convention in Amsterdam in April and I will be seeing some of those and also catching up with some who couldn't make it all the way there and I cant wait! So these notebooks are for my swaps. When us demonstrators gather together we make a project, replicate it however many times and swap them at events. We then come home with a bag full of lovely things, ideas and inspiration!
SO in case you hadn't noticed, the new catalogue is out 😂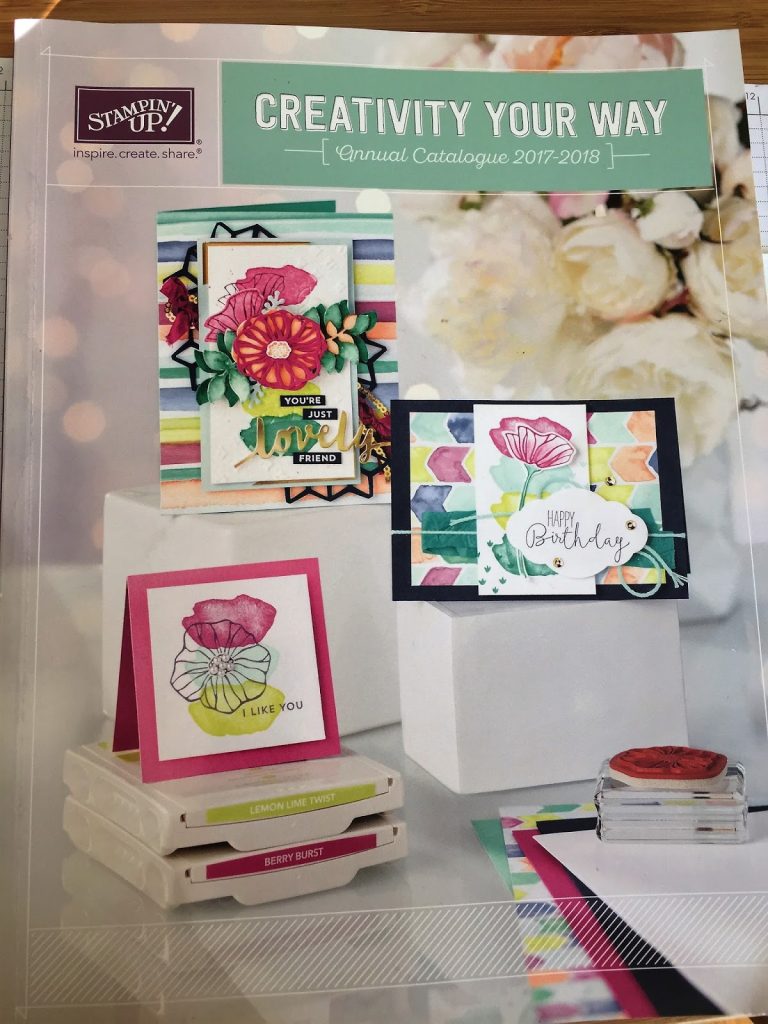 If you would like your own complimentary copy, request one
here
My first order has gone in and I am patiently waiting for my delivery!! I have a few favourites already.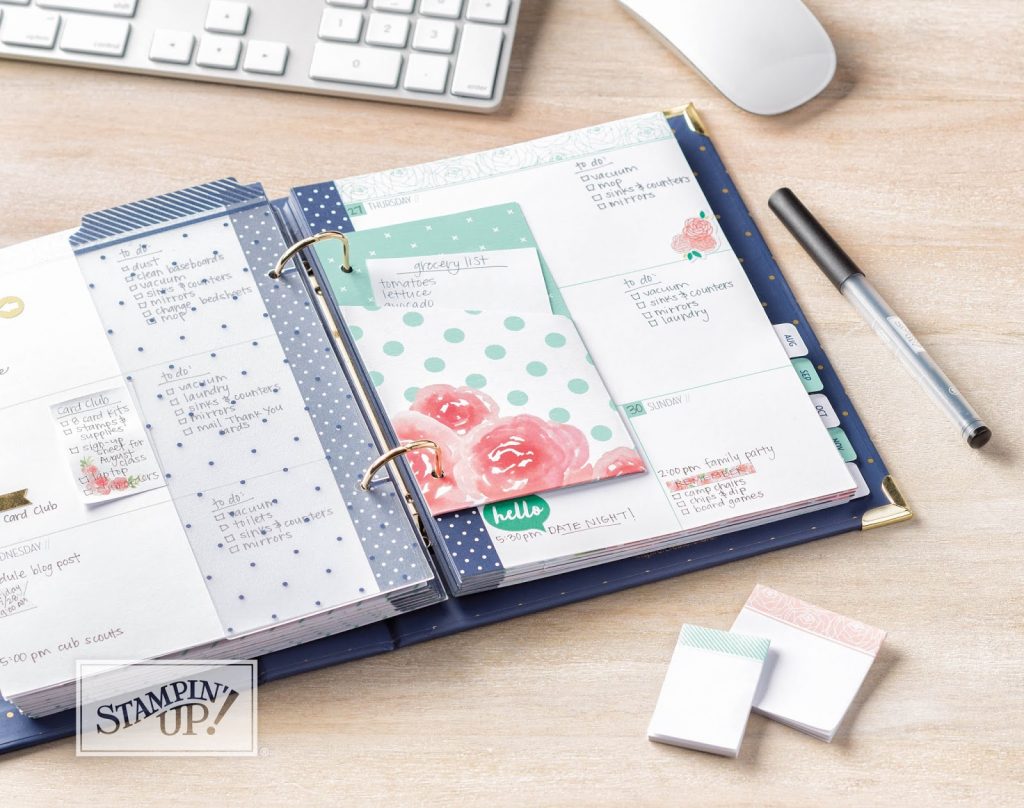 The Planner! It really is so beautiful . It is a kit full of pages, stickers, page dividers, photo pockets and it is suitable for everyone. The dates are blank so you can start at any time of the year and yo can also buy refill kits! So excellent value for money too. Its on my order!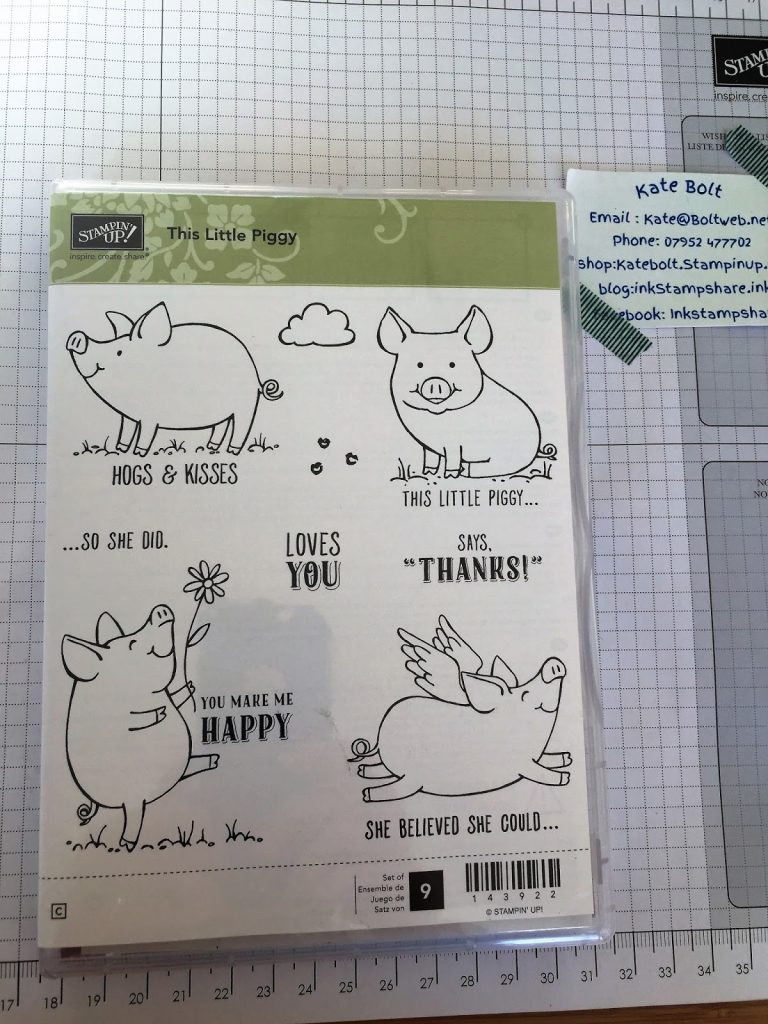 This Little Piggy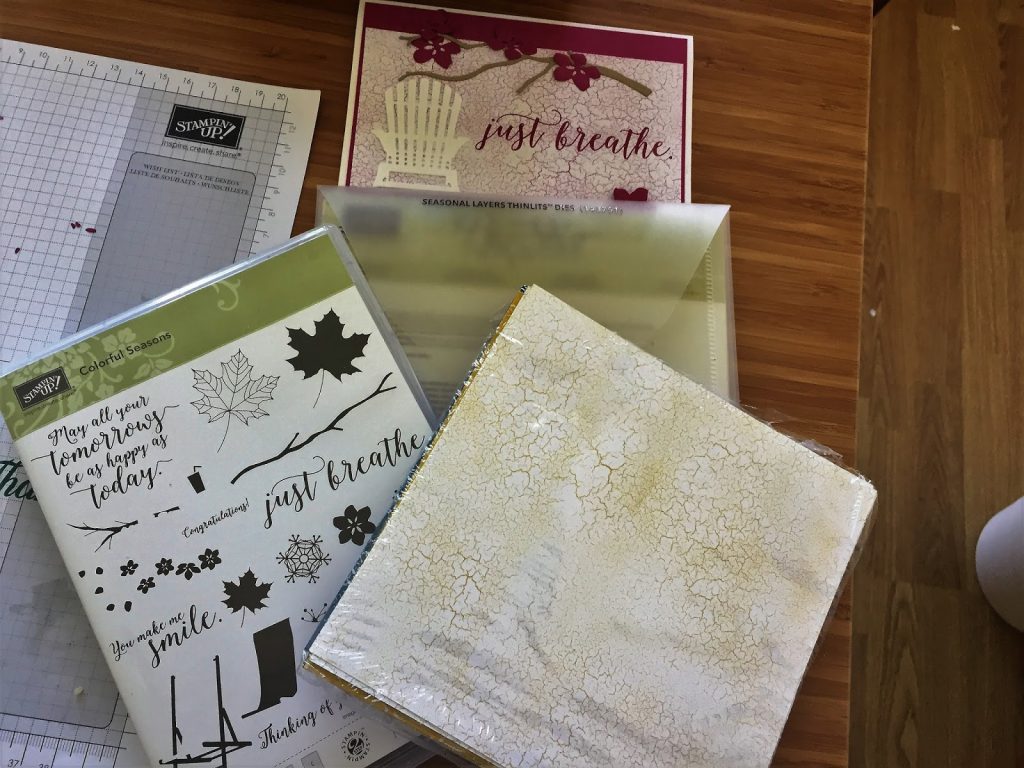 Colour Theory Suite. Memories And More.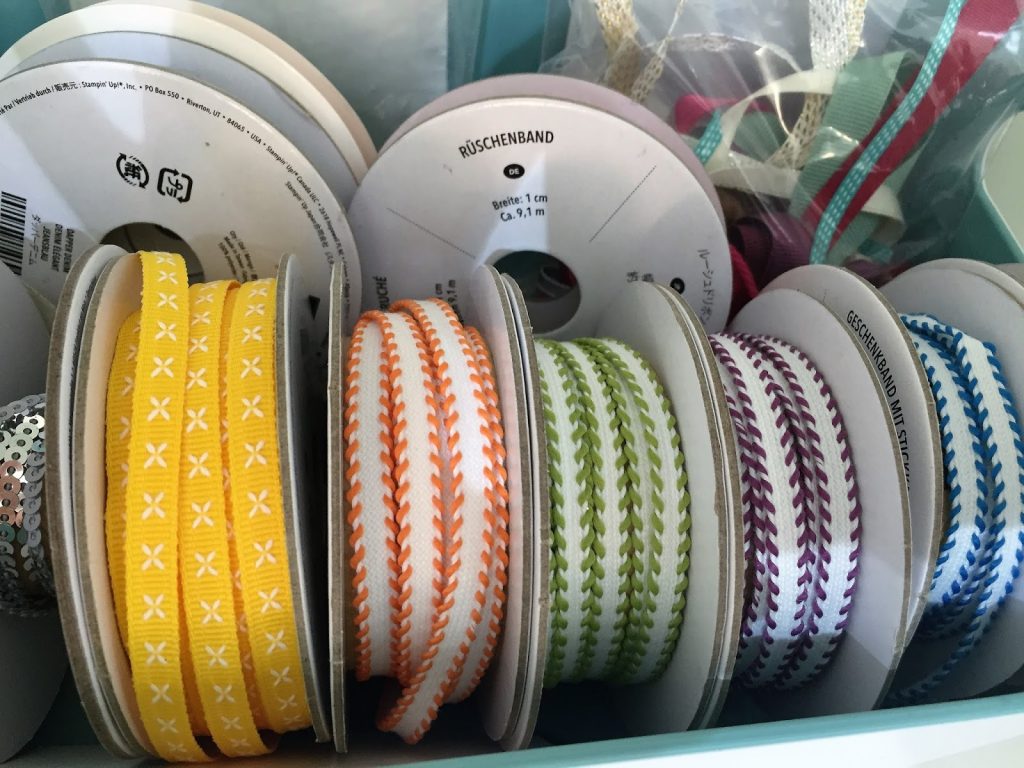 A couple of the gorgeous new ribbons.
I already have the Piggies! I won this Stamp set at convention. This little piggy. Its so cute and I've used it a few times already. My ladies at Coffee and Cards loved it too. If you look on Pinterest there are lots of fabulous projects made already with this cute set.
I have the Colour Theory Stamps, dies and papers already and they are just brilliant. Look out for a blog post coming soon showing how this range is perfect for memory keeping.
I have a few of the brand new ribbons too. They really are beautiful. I will be offering a ribbon share in July, so watch out for that. It means that if you don't want to buy whole reels you can sample lots of the ribbons at a fraction of the cost of buying whole reels so you can try more!
This catalogue is full of beautiful new things. I will share more with you as soon as my delivery arrives. Have a great weekend. I hope you get to do some crafting too!
I would love to know what your favourite new products in the catalogue are! Leave me a comment.
You can shop for all the new Stampin Up products here:
If you place an on line order for between £20 and £150 please
add
hostess code
AN969V3Y
on checking out and I will send you a little thank you gift at the end of the month. If your order is £150 or more there is no need to add the code as you will earn your own Stampin Rewards! If there is anything you would like help with, don't hesitate to ask. I would love to earn your custom.
If you have a
big wish list
and want to save money or would like to get your hands on all the
new Stampin Up products at a great discount!
join an amazing paper crafting family, have access to training and of course a great discount then
JOIN THE FUN HERE
or get in touch for a chat. It really is easy. I'd love to have you in my team!
Thanks for stopping by. See you soon X