Goodness its been a whirl wind of a week! I was away at a team weekend away last weekend and had a fabulous time. I shall take some time to share that with you in the next few days. Its been a whirl wind of activity since I returned, Coffee and Cards Monday and since then my feet have not touched the ground, I have been preparing for a very exciting event. Tomorrow I am holding my very first Craft Day Event. I am so excited. I have lots of lovely projects prepared and also a Crafternoon tea! I am keeping my fingers crossed it goes well. I have been working very hard to prepare for it and there has been lots of cutting and scoring and making up of kits and instructions. I think I have remembered everything. Even a little chocolate. Chocolate and Crafting go hand in hand Right?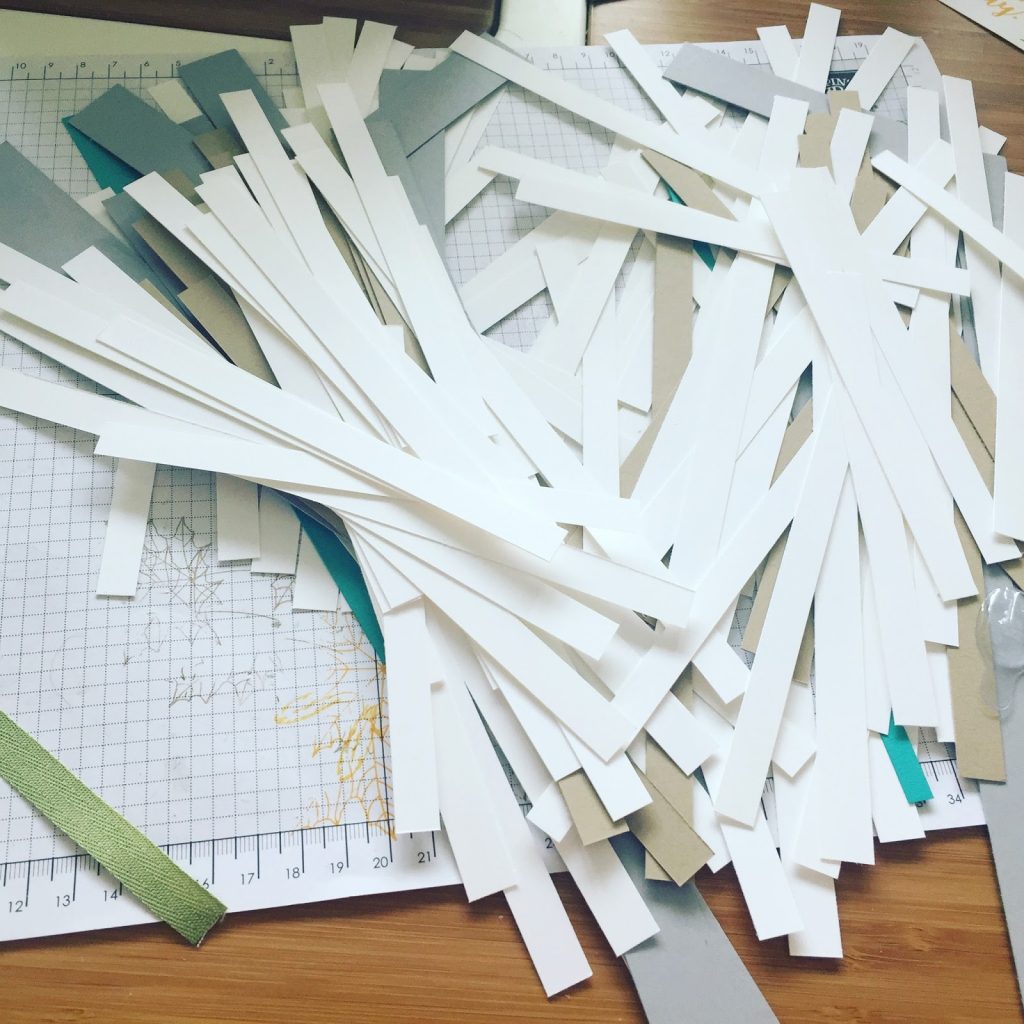 Here is my Craft table yesterday!
It doesn't give much away. I shall post pictures of the projects after the event and also of the event. I'm keeping everything crossed that it goes well. I really want to make sure my ladies have a lovely time.
In amidst the hustle and bustle of preparation I managed to squeeze in a little Five Minute Friday Project using the cute This Little Piggy Stamp Set. I love these stamps. They are very popular.
You can see it, and how I made it here.
How cute is this little fella?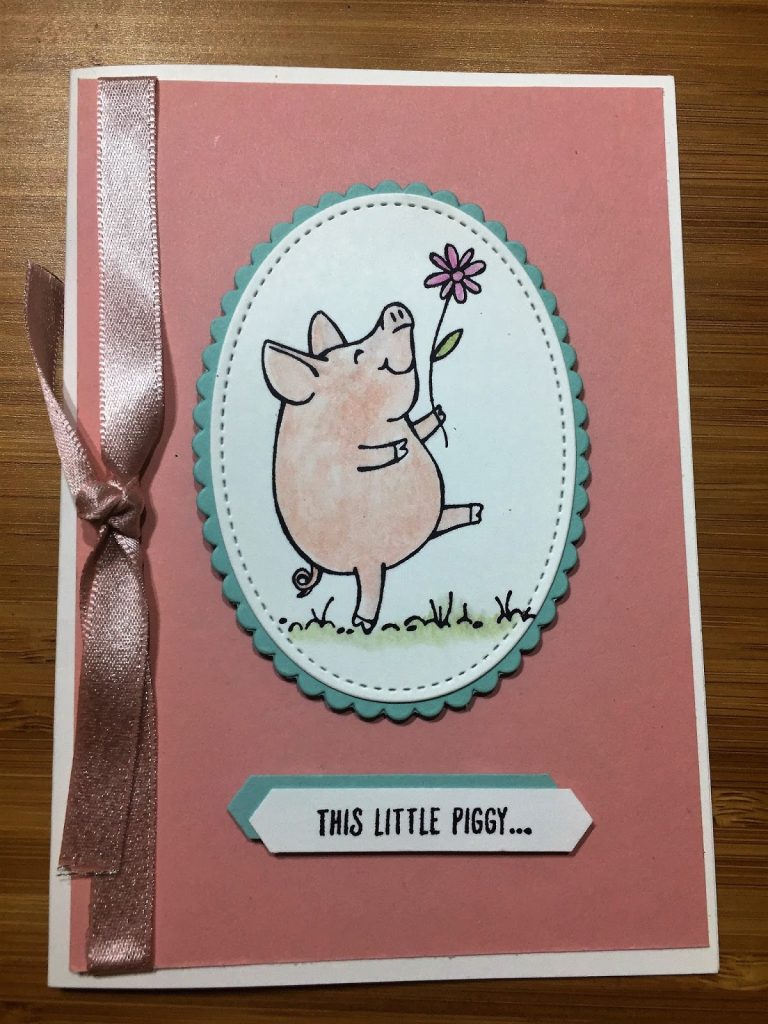 I used a Whisper White base at 10.5 x 14.8
Powder Pink Panel at 14.3 x 10
Scraps of Soft Sky and Whisper White.
The ribbon is absolutely gorgeous! Its the new shimmer ribbon in Powder Pink.
I hope you like the video. If you do, please leave me a comment or a like and subscribe for more.
I hope you are enjoying the new catalogue and all the lovely goodies inside. If you would like a complimentary copy do get in touch.
You can shop for all the new Stampin Up products here:
If you place an on line order for between £20 and £150 please
add
hostess code
AN969V3Y
on checking out and I will send you a little thank you gift at the end of the month. If your order is £150 or more there is no need to add the code as you will earn your own Stampin Rewards! If there is anything you would like help with, don't hesitate to ask. I would love to earn your custom.
If you have a
big wish list
and want to save money or would like to get your hands on all the
new Stampin Up products at a great discount!
join an amazing paper crafting family, have access to training and of course a great discount then
JOIN THE FUN HERE
or get in touch for a chat. It really is easy. I'd love to have you in my team!
Thanks for stopping by. See you soon X