Its getting near to the end of term and the school year. Our children have around four weeks left before they break up for the summer holidays. Hooray!! It is about this time that I start thinking about teacher gifts. I have three children, two older and one ten year old so I have been doing this for a few years now. I always try to find something that will show my appreciation but of course not cost a small fortune. There is however only so many candles , hand creams, chocolates and bubble baths you need and I am sure it must get a bit 'same old' for them.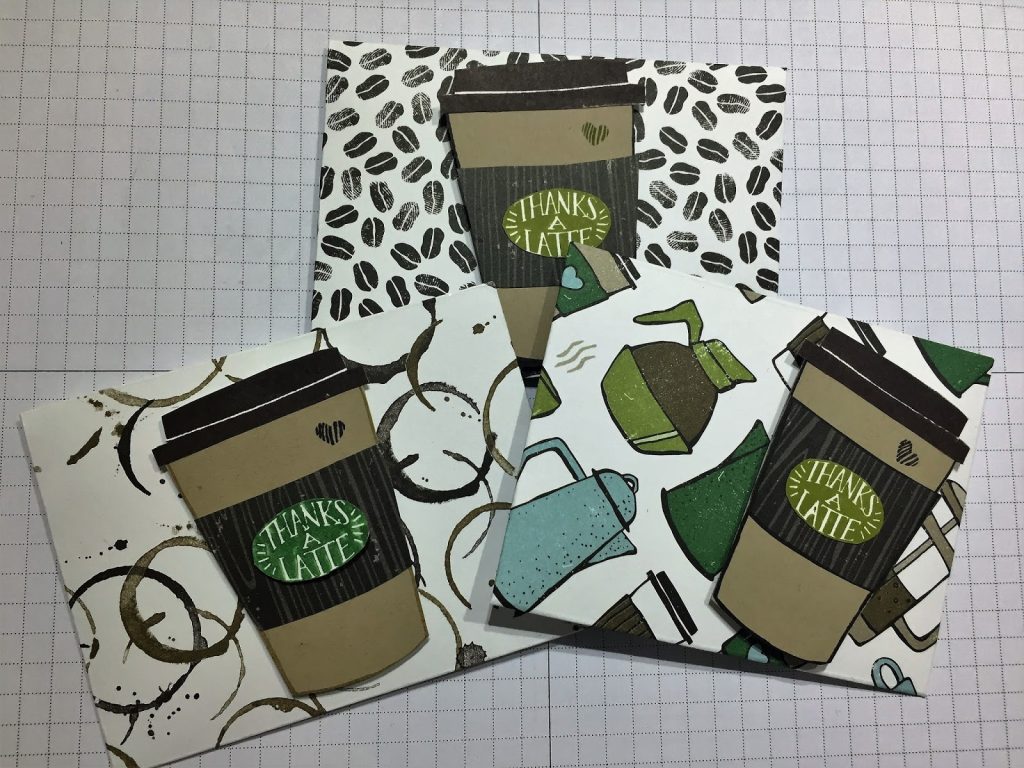 I wanted something quick and easy but also something useful. I love these new stamps and papers from Stampin Up! I run on coffee so they are perfect for me 😉 I had an idea to make a gift card envelope with them to hold a gift card form a nice coffee shop so that after the stresses of dealing with our little angels the teacher could enjoy a nice coffee out.
Here's how I made them
So simple to do! You could also replace the gift card with a little coffee sachet and biscuits or chocolate to make it even more cost effective if you like. I hope you like the video. Do give me a thumbs up and subscribe for more if you do I'd love to hear your comments.
I run monthly Card Classes and Memories and More Scrapbooking crops too. Suitable for all abilities. See the dates on my events page in the side bar or contact me here for more details. I'd love to craft with you.
You can shop for all the new Stampin Up products through my shop here:
If you place an on line order for between £20 and £150 please
add
hostess code
AN969V3Y
on checking out and I will send you a little thank you gift at the end of the month. If your order is £150 or more there is no need to add the code as you will earn your own Stampin Rewards! If there is anything you would like help with, don't hesitate to ask. I would love to earn your custom.
If you have a
big wish list
and want to save money or would like to get your hands on all the
new Stampin Up products at a great discount!
join an amazing paper crafting family, have access to training and of course a great discount then
JOIN THE FUN HERE
or get in touch for a chat. It really is easy. I'd love to have you in my team!
Thanks for stopping by. See you soon X