I have just come back from Onstage and am still on cloud nine! Onstage is Stampin' Up's Biannual convention just for Stampin' Up! demonstrators. It runs globally and around 8,000 demonstrators attended at various locations around the world. We reached capacity at the UK event with 520 demonstrators attending!
We have SO much fun at these events!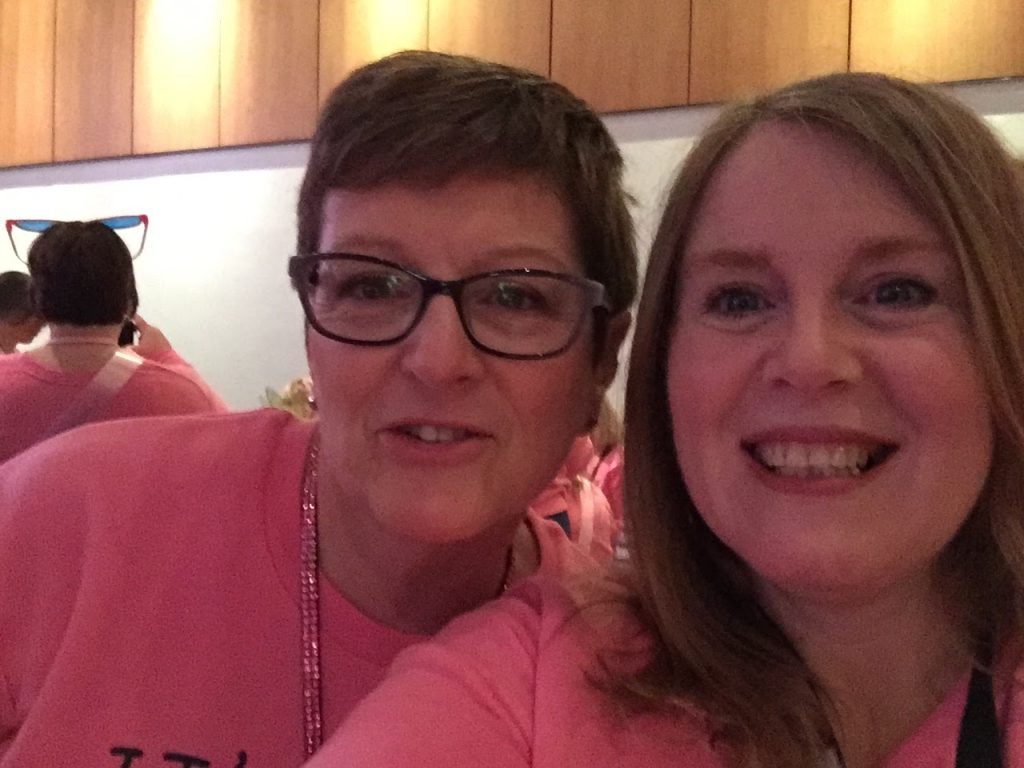 My wider team has a pink theme and so lots of us wore matching pink sweatshirts. Just for fun. They say "It's cool to be kind"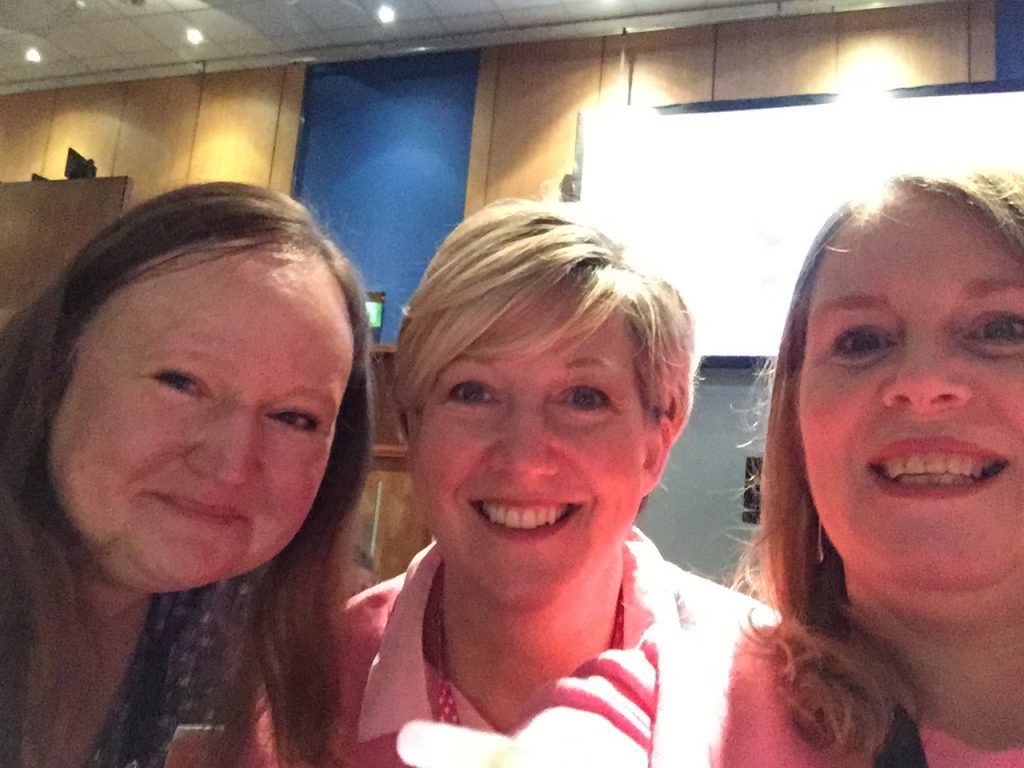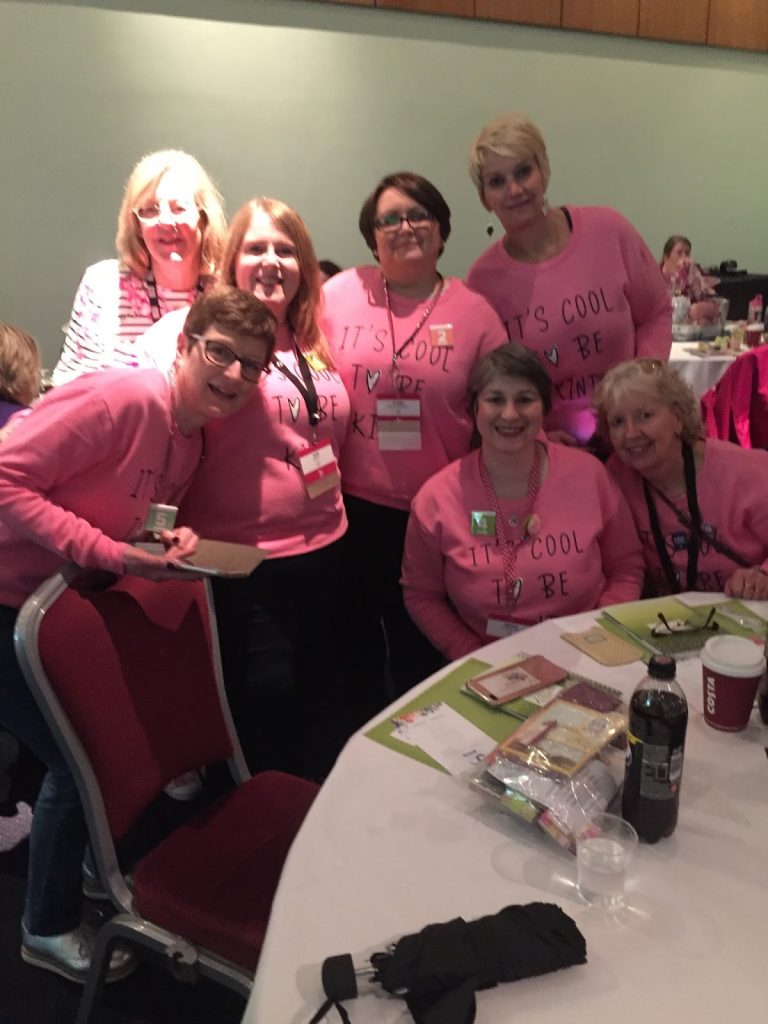 Fabulous to catch up with so many friends and amazing to see a sea of pink around the room of all these demonstrators.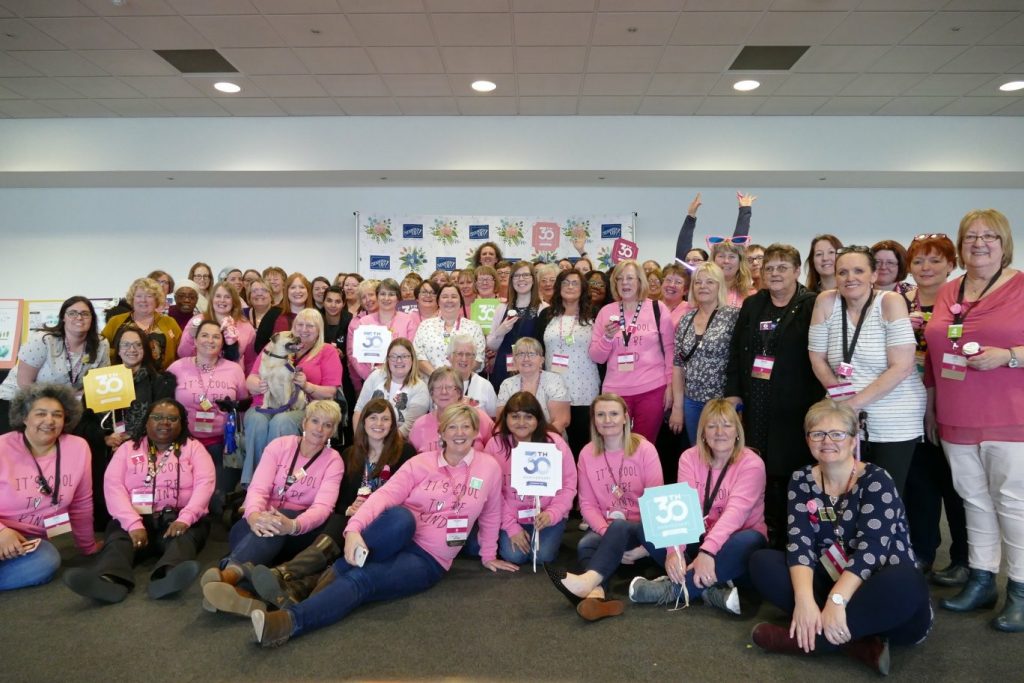 These are just some of our wider team who attended the event.
We had an absolute blast!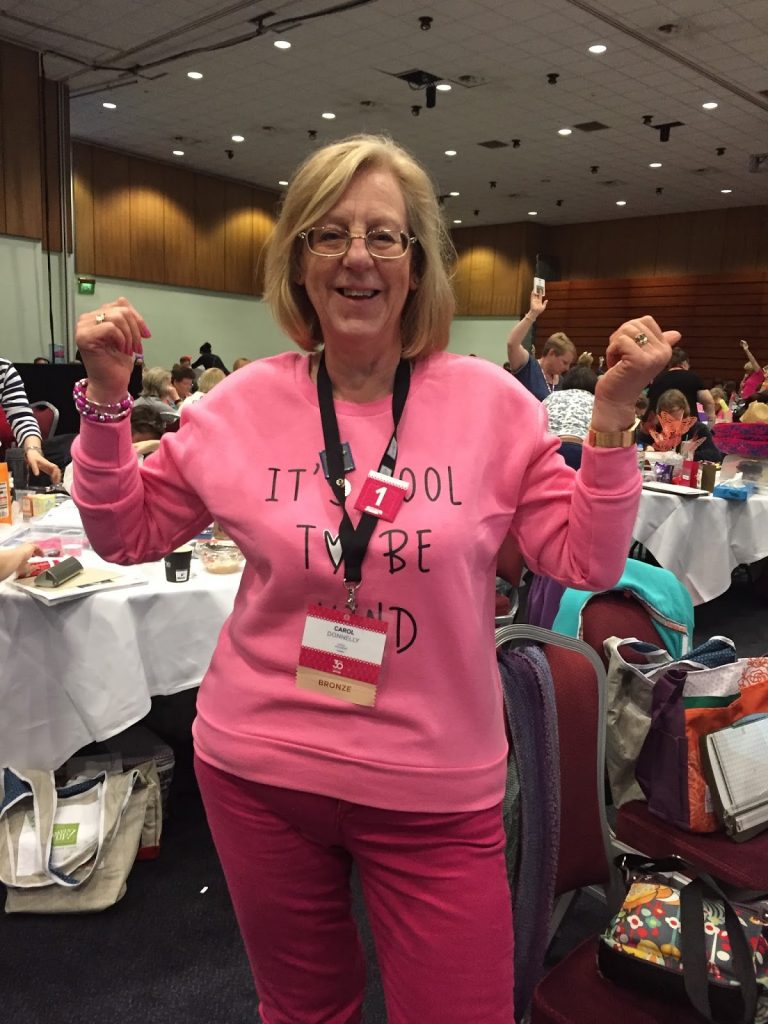 I took one of my own team with me again too. Which is absolutely brilliant!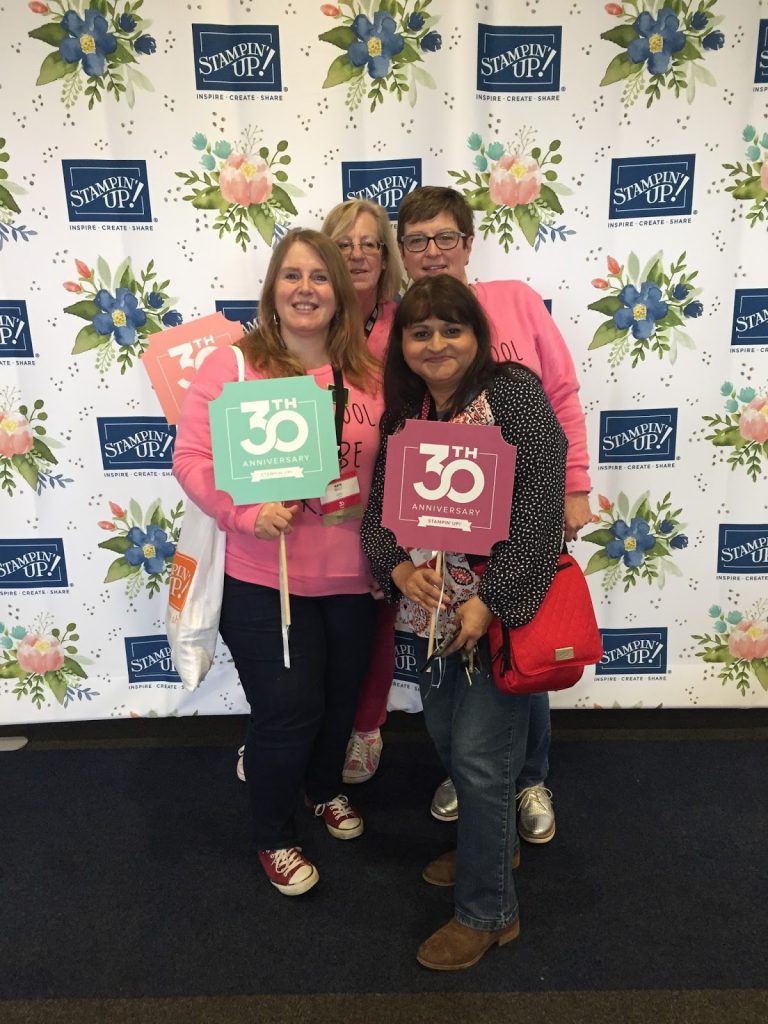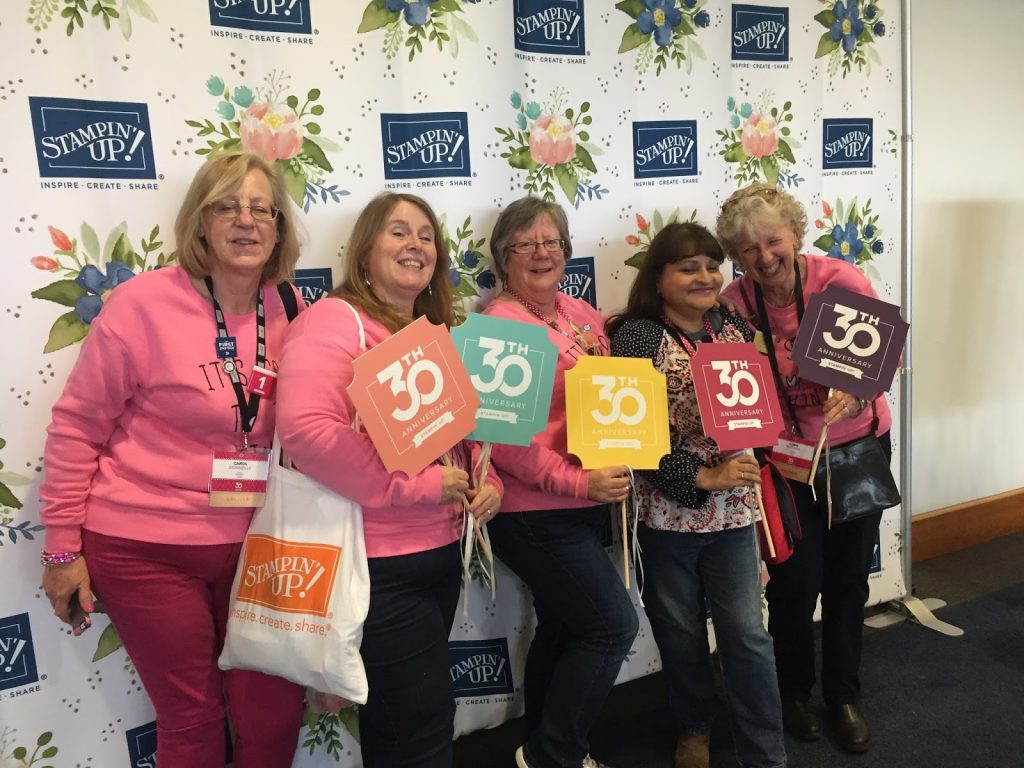 It's Stampin' Up's 30th Anniversary this year!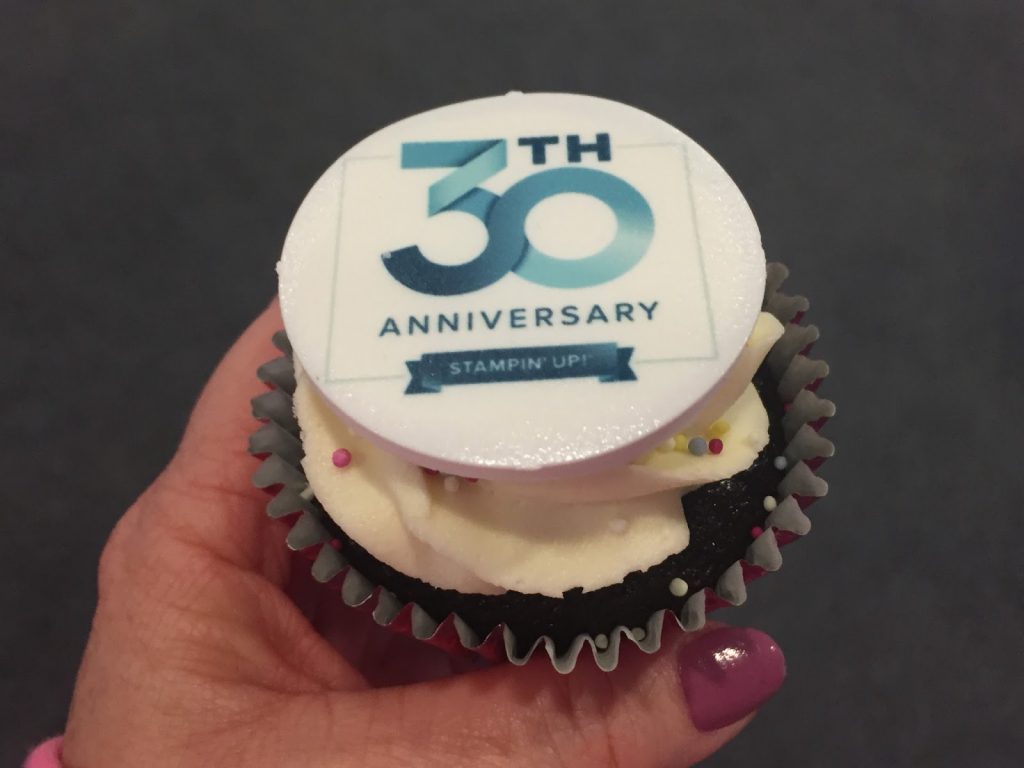 We all received celebratory cupcakes💕
We swapped too! swapping is where demo's make a small item, multiply it by however many they like and swap with other demonstrators around the room. It's entirely optional but it's a brilliant way to make new friends and come back with a bag heaving with swapping goodies!
I made some very simple but pretty swaps this time, using the Fresh Florals DSP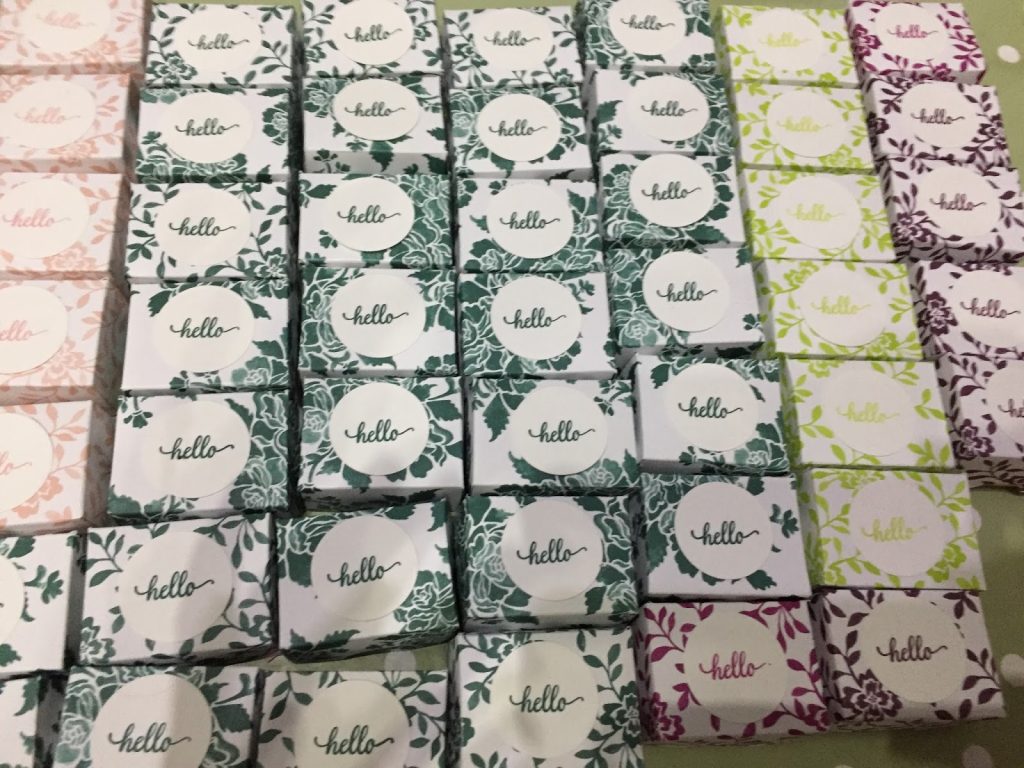 Just some of my swaps. They have little scented tea lights inside.
I received some absolutely gorgeous swaps this time.
Here is my You Tube video where you can see them all, plus my Onstage goodies from Stampin' Up!
Grab a cuppa as I got lots!
I hope you like the video. Please give me a thumbs up , click subscribe and press the little bell if you do!
We were as always at these events, spoiled rotten! We received lots of goodies at registration. We got our convention bag – Which I have to say is my favourite one so far! Its pretty and reversible too. Inside we got a set of pretty pens, a stamp set from the new Annual Catalogue coming in June, we got our name and title badges plus a prize patrol badge – brilliant fun.We also got a gift of a Stampin Up light box.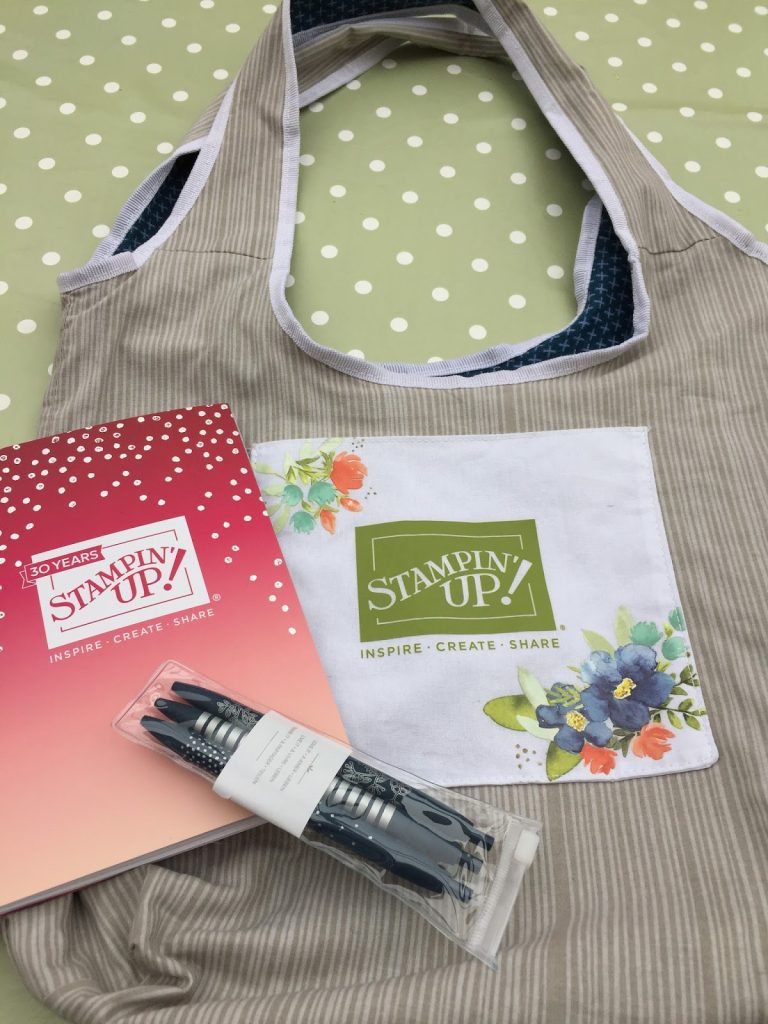 No stamp sets in this pic. I don't want to spoil the surprise!
We also got a beautiful planner at our table setting. We made make n takes throughout the day, all with brand new product, we saw product spotlight, had prize patrol, lunch and all attendee give away too! We learned lots and laughed ourselves silly.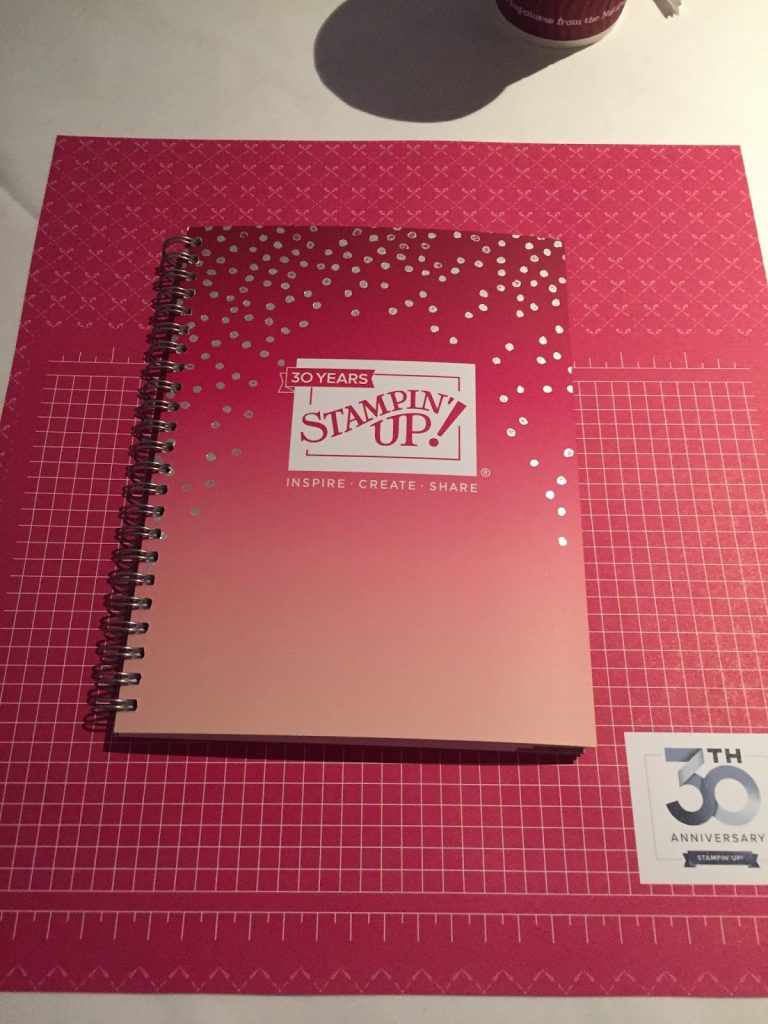 Maybe the best thing of all was getting a copy of this into our hands! I can show you the cover now the spoiler alert has been lifted.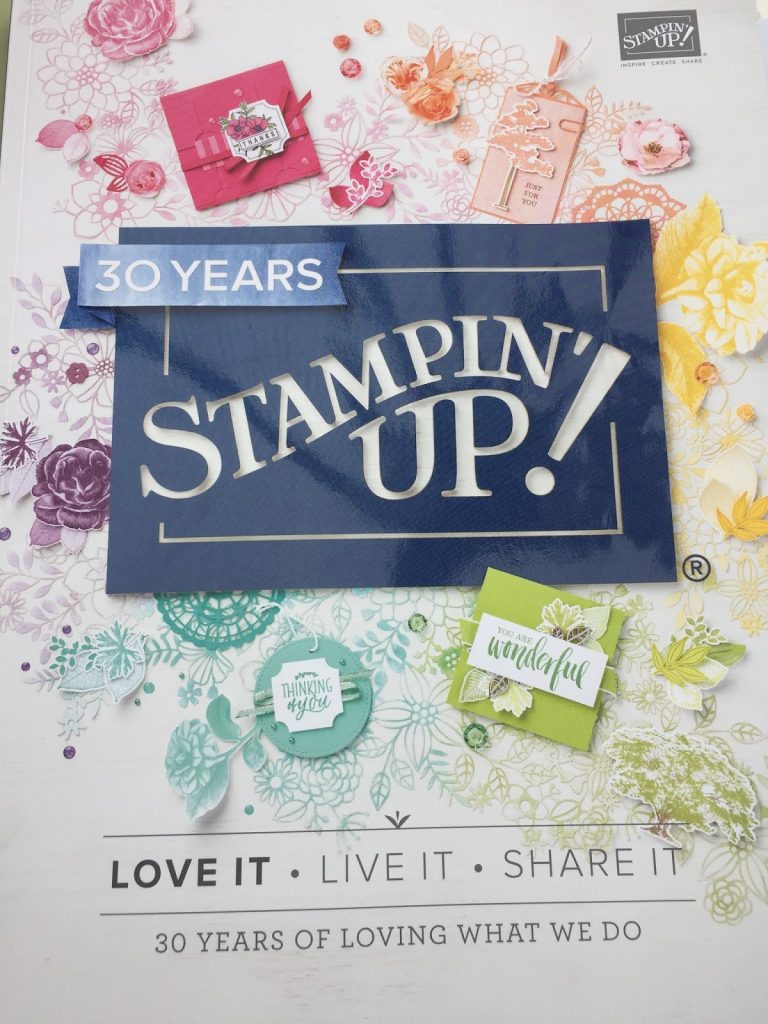 Oh my goodness! Stampin Up have completely pulled it out of the bag this time. i think this is the best catalogue I have seen. There is so much inside and there is so much exciting news and changes coming. I will be back soon in a separate blog post to share it!
I am able to pre order from this amazing catalogue as a demonstrator perk. If you would like to get your hands on new products before they are released to the public you can add them to your starter kit!
Join Stampin' Up! and choose any £130 of products to go in your starter kit, plus free shipping all for £99!
There is no risk involved, there is lots of support if you wish to take it as a business opportunity but also no obligation to sell or demonstrate if you choose not to WIN WIN! I would love to have you on my team. Do get in touch if you would like to take advantage of this great offer, or
Join Here
Everyone who orders from me online receives a hand made card and a small hand made gift. Don't forget to use the hostess code when you checkout to get an added gift from me when you place an online order.
This Month's Hostess Code is K2SAED93
I really hope you like seeing what I have been up to. I will be back soon with LOTS of exciting news about whats coming and some exciting changes! Click on the subscribe button in the side bar to follow my blog if you don't want to miss anything.
Thank you for stopping by. Kate x