Thank You Cards and Matching Notebooks.
I just love these papers from the Share What You Love pack. Aren't they beautiful?!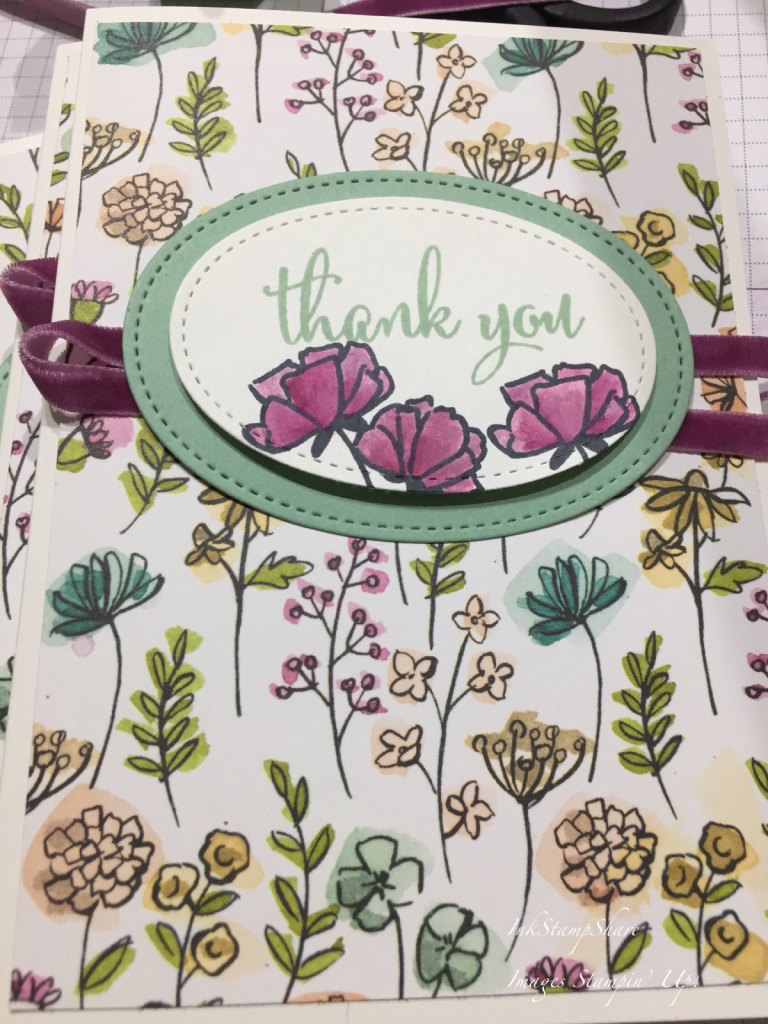 I have teamed them up with coordinating Love What You Do stamps and the Stitched Shape Oval Framelit Dies to make this month's customer Thank You cards.
If you think it looks a little familiar, you'd be right. I made them to go along with this month's Thank You gifts. Little covered notebooks.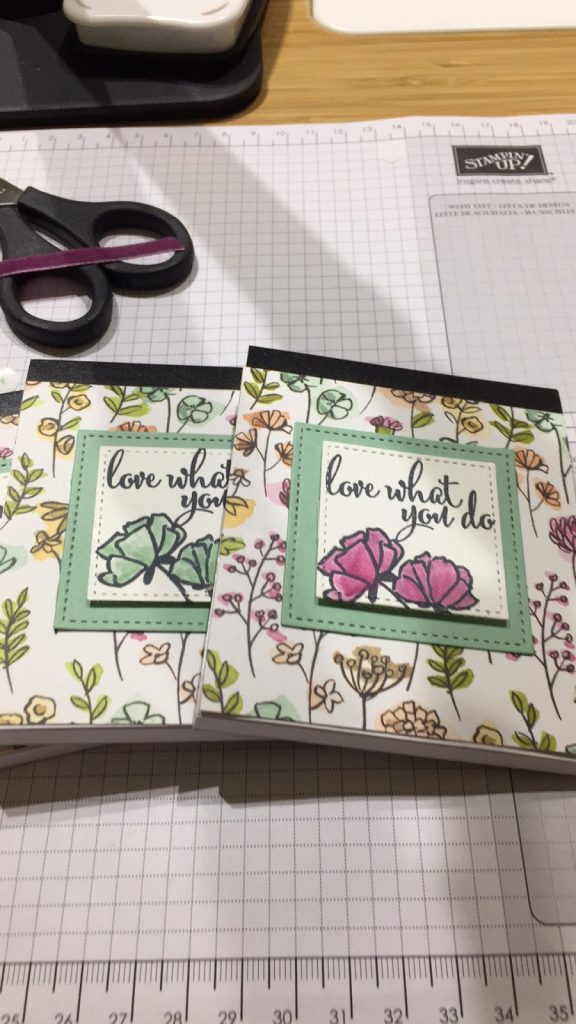 I love a pretty notebook and couldn't wait to cover these in this pretty paper to give out as gifts.
This is how I made the notebooks.
I used the same papers and stamps for the card as for the notebook to match. I added some of the gorgeous velvet ribbon in Rich Razzleberry to the cards.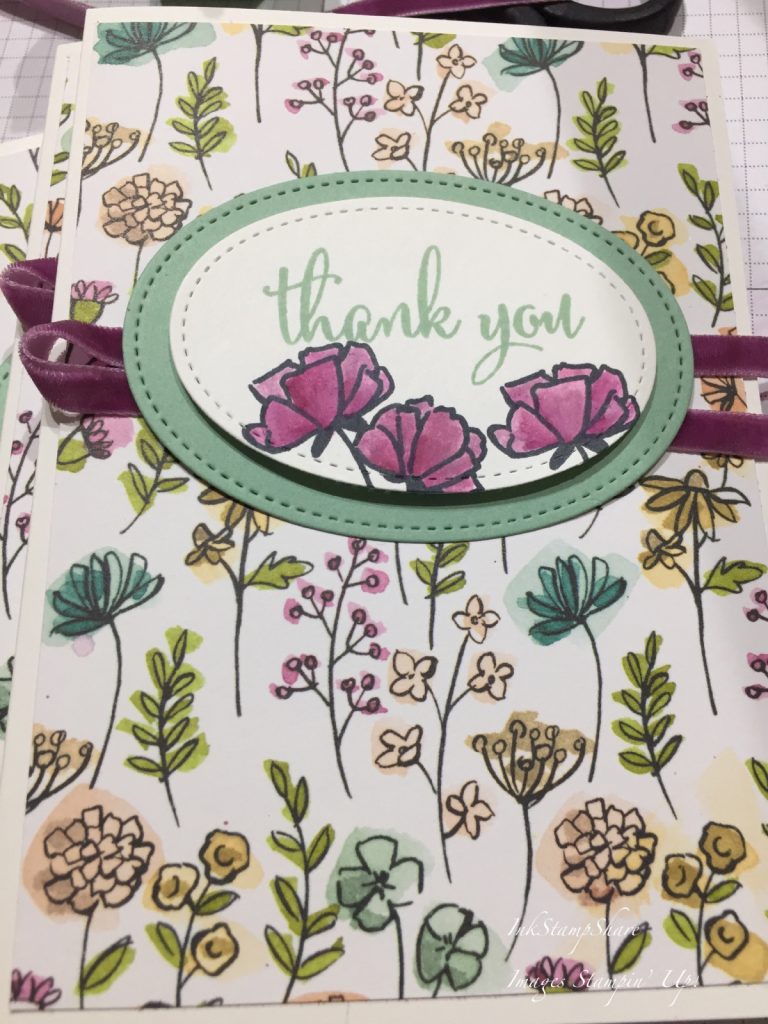 Here is how I made the cards
I hope you like the You Tube Tutorials. Please give me a thumbs up and subscribe if you do. Don't forget to click the little bell for notification of future videos.
These are all the products I have used with clickable links to my online shop
Shop With Me
You can shop with me here
or click the link at the top.
Expect a little thank you gift in the post with a hand made card too. I really appreciate all my customers because without them I wouldn't be here.
If you love ink, stamps and paper and would like to build your stash, Stampin' Up! have an AMAZING offer this July starting Sunday July 1st! I am so excited about this!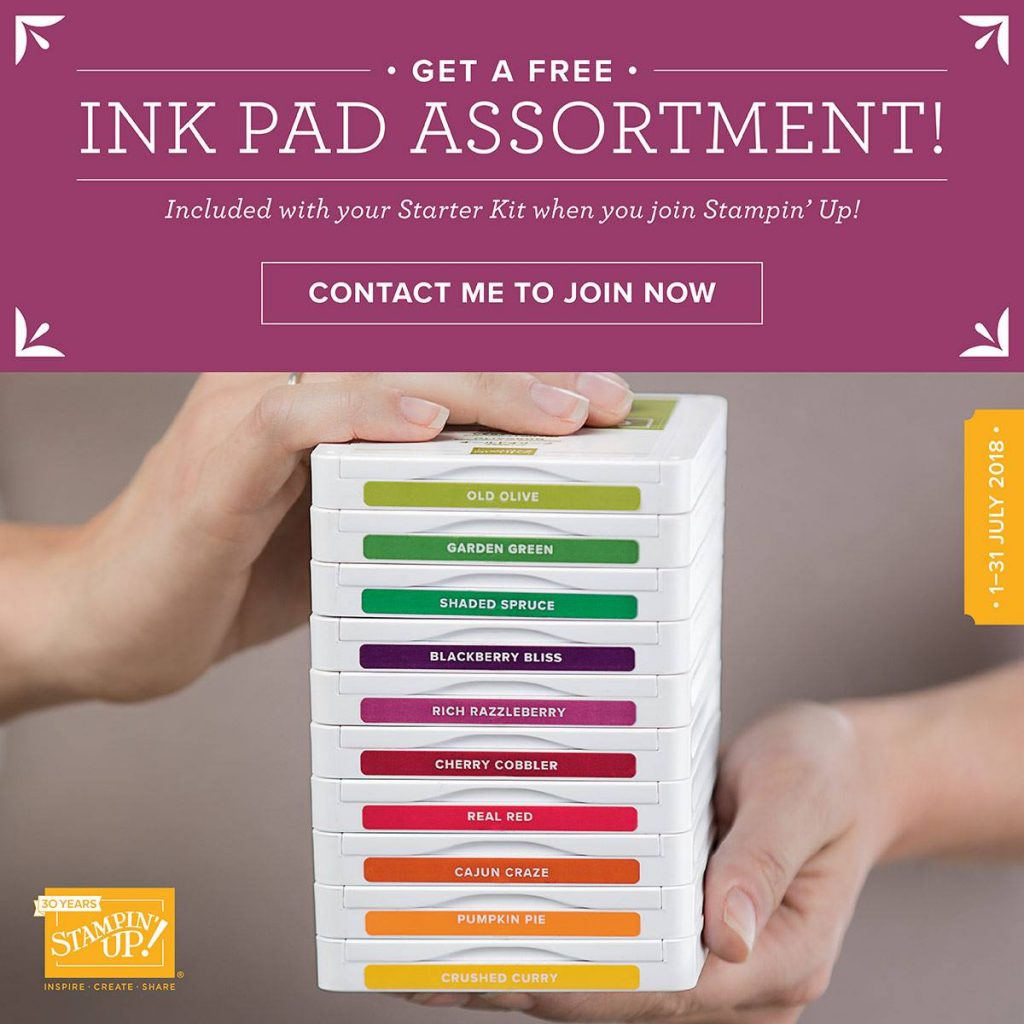 This offer is amazing! I do hope you will be tempted to take advantage of it!
Join Stampin' Up! and choose any £130 of products to go in your starter kit, plus during the month of July a whole Colour Family of Ink pads of your choosing, plus free shipping all for £99! There is no risk involved, there is lots of support if you wish to take it as a business opportunity but also no obligation to sell or demonstrate if you choose not to WIN WIN! I would love to have you on my team.
See my FAQ's page at the top of the post or contact me for further information or a no obligation chat if you prefer.
Let me know if you would like to join my Inkredible team and take advantage of this great offer, or Join Here
I really hope you like seeing what I have been up to. Do drop back in to see what I will be making next! Click on the subscribe button in the side bar to follow my blog if you don't want to miss anything.
Hope to speak to you soon,