Coffee and Cards – Handwritten!
We used the new Handwritten background stamp from Stampin Up at Coffee and Cards this week..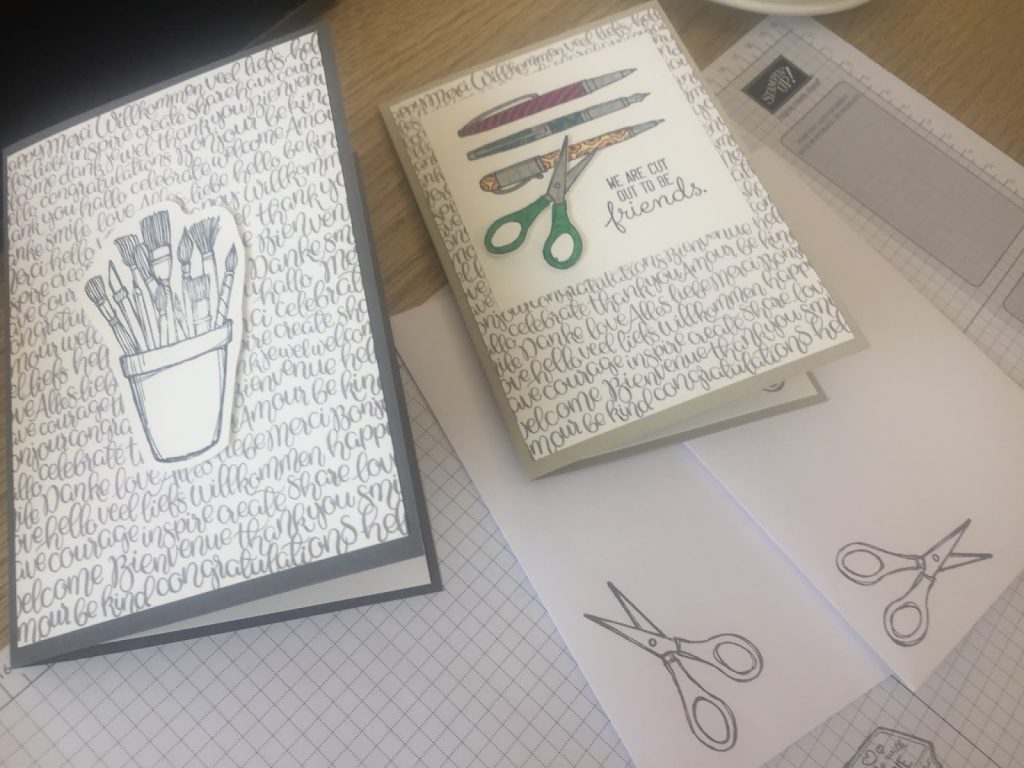 And it pairs perfectly too with the Crafting Forever stamp set.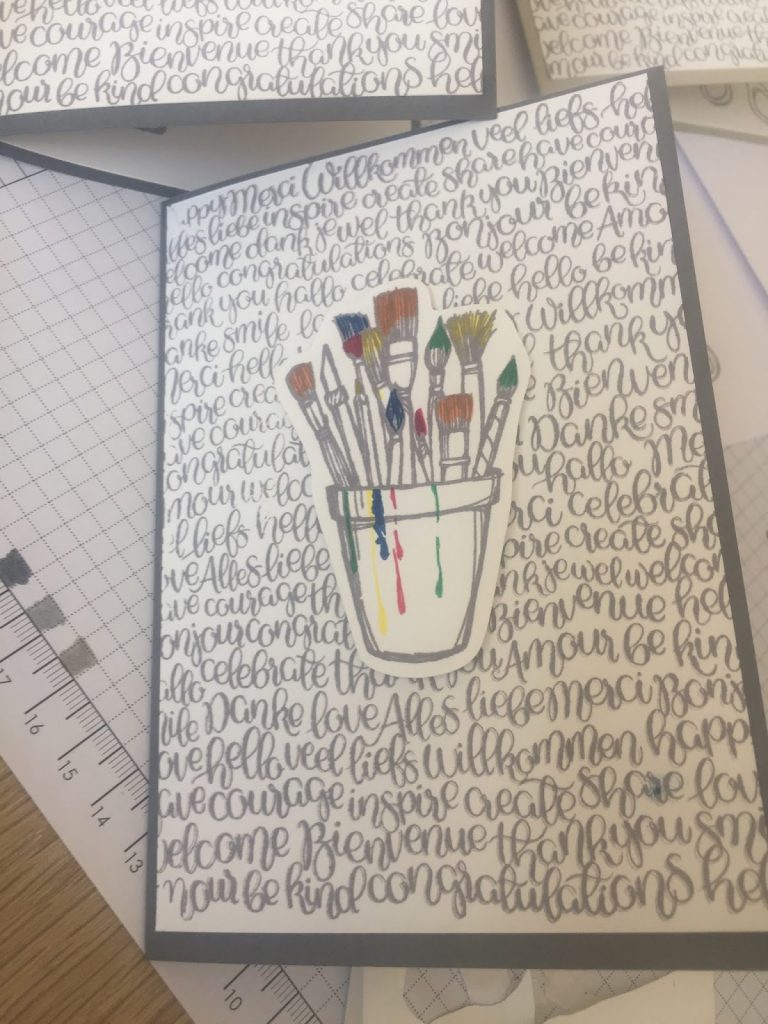 lovely for anyone who is creative or values anything handwritten or handmade.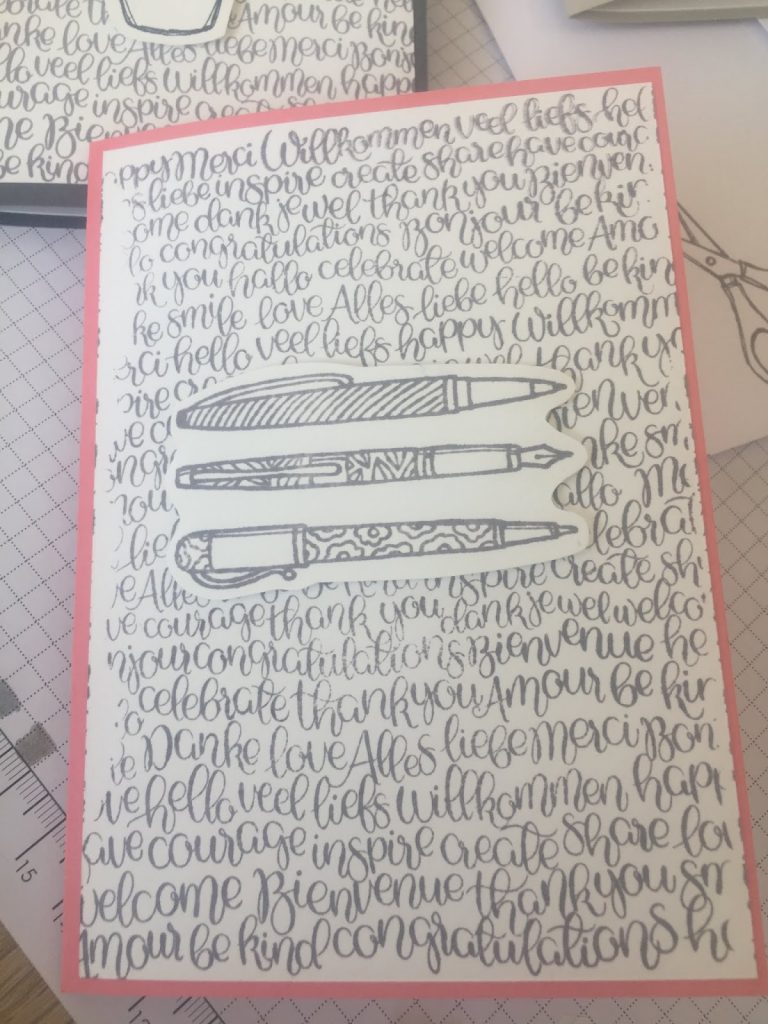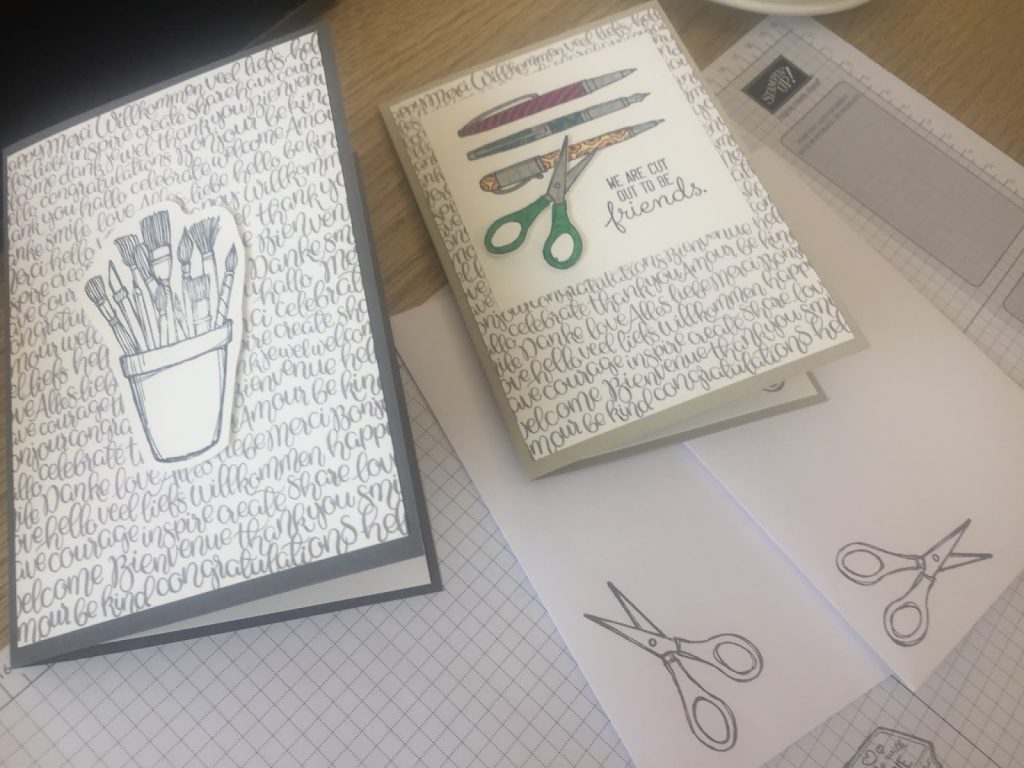 Or with added colour with Stampin Write Markers.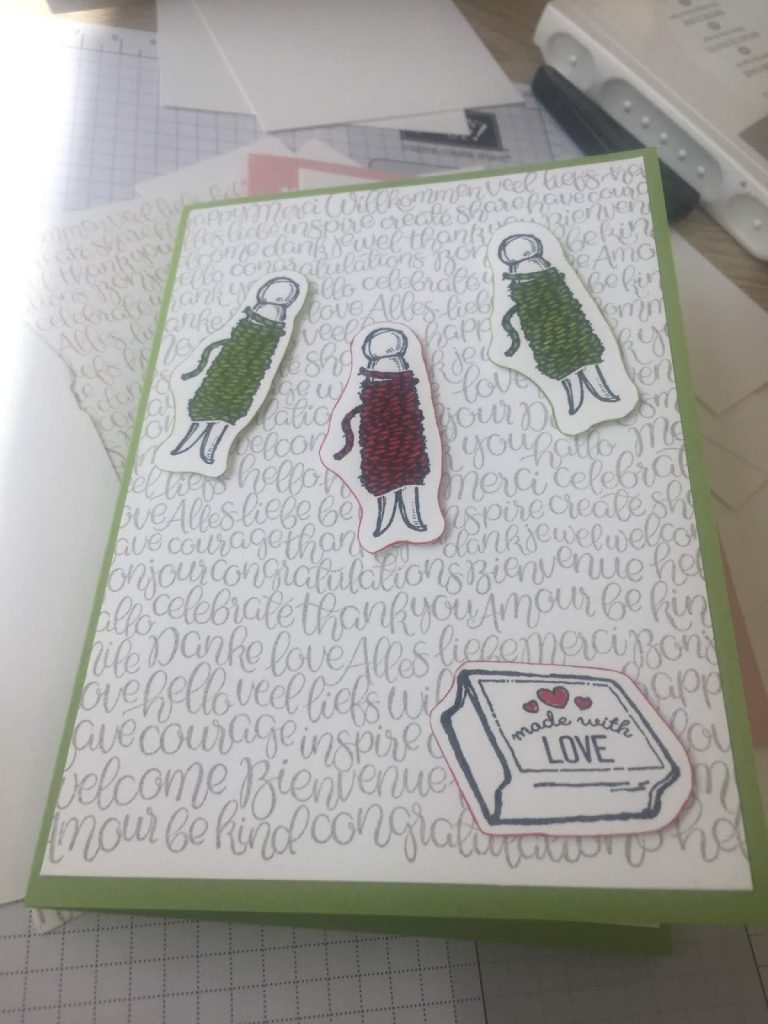 These were all made by the ladies at Coffee and Cards this week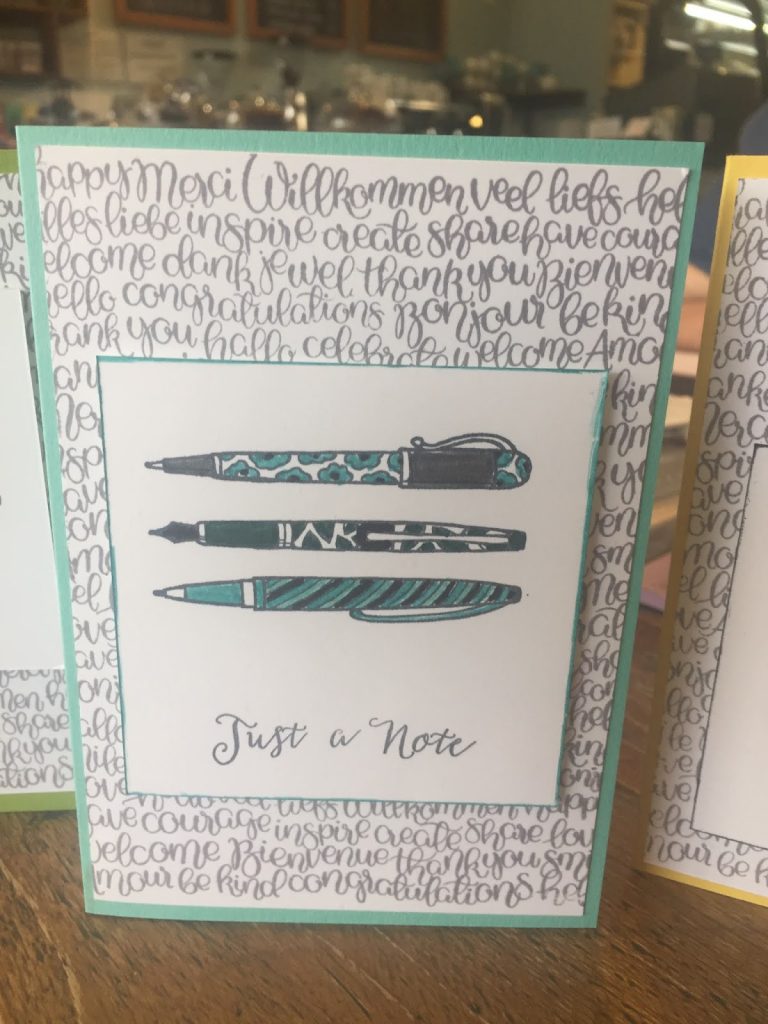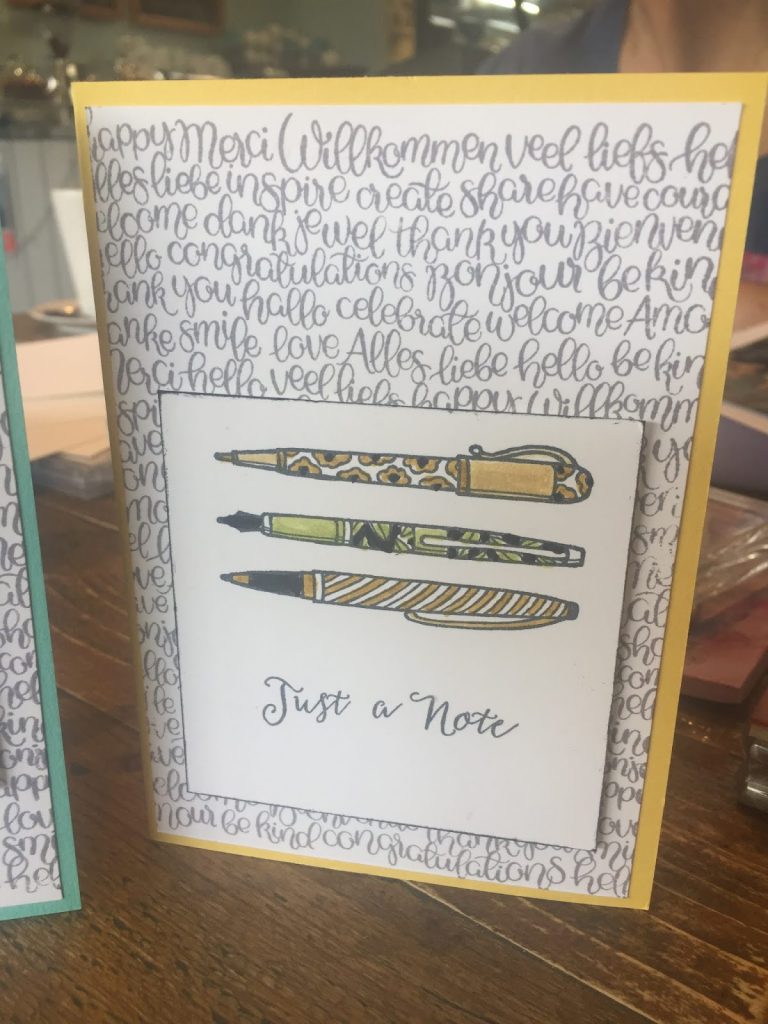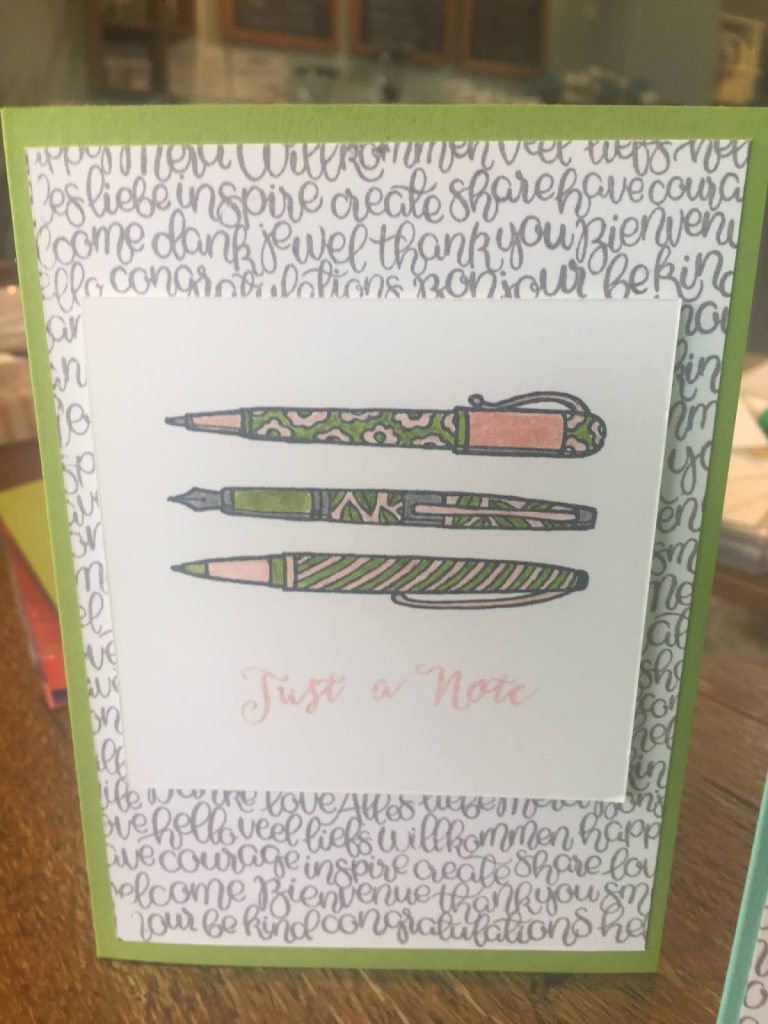 I passed on a tip I find useful when using the very large background stamps.
Take the ink pad to the stamp instead of the other way around, then lie the stamp on its back, and lay the card onto the stamp. using even pressure using a brayer or another acrylic block press down evenly.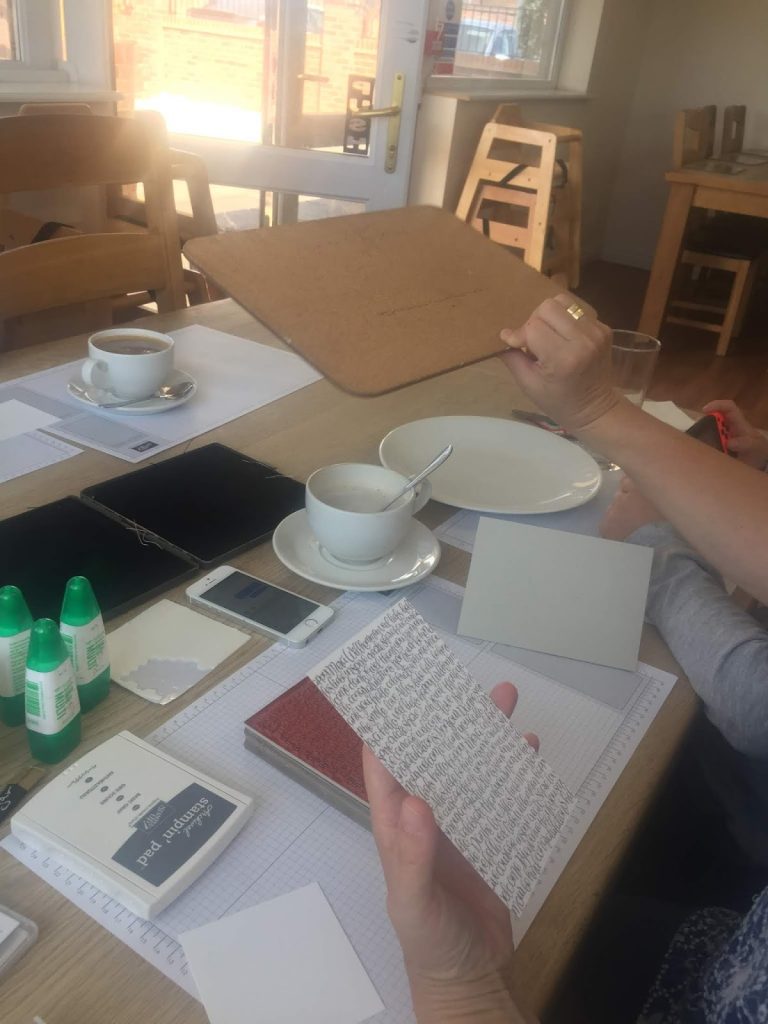 Or, you can improvise a larger item as the ladies at Coffee and Cards did. They found a placement was perfect instead of a brayer!
I love these stamp sets together. I hope you do too.
You can purchase any of the items used in my online shop.
Here are the products used with clickable links.
Shop With Me
You can shop with me here
or click the link at the top.
Expect a little thank you gift in the post with a hand made card too. I really appreciate all my customers because without them I wouldn't be here.
Don't forget to take advantage of this amazing offer – July only.
July Free Ink Pad Offer!!!
If you love ink, stamps and paper and would like to build your stash, Stampin' Up! have an AMAZING offer this July starting Sunday July 1st! I am so excited about this!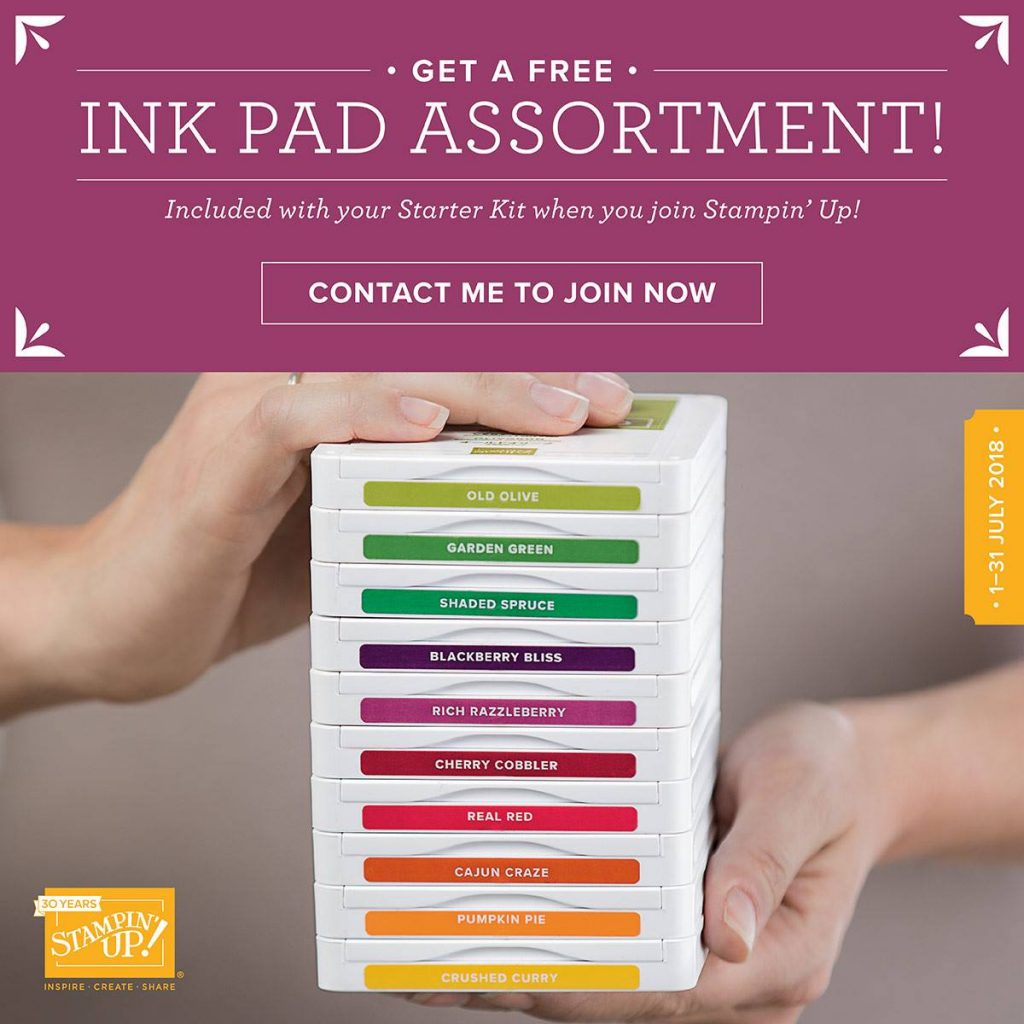 This offer is amazing! I do hope you will be tempted to take advantage of it!
Join Stampin' Up! and choose any £130 of products to go in your starter kit, plus during the month of July a whole Colour Family of Ink pads of your choosing, plus free shipping all for £99! There is no risk involved, there is lots of support if you wish to take it as a business opportunity but also no obligation to sell or demonstrate if you choose not to WIN WIN! I would love to have you on my team.
See my FAQ's page at the top of the post or contact me for further information or a no obligation chat if you prefer.
Let me know if you would like to join my Inkredible team and take advantage of this great offer, or Join Here
July Just keeps on giving!!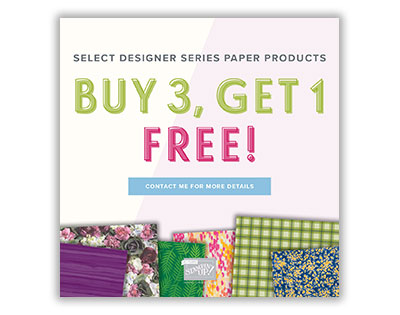 We have a fabulous offer on Designer Series Papers this month! Buy three packs and get a fourth completely free on select packs and there are loads of beautiful papers to choose from. You can see them all here and shop on my online shop.



I really hope you like seeing what I have been up to. Do drop back in to see what I will be making next! Click on the subscribe button in the side bar to follow my blog if you don't want to miss anything.
Hope to speak to you soon,