Rudolph Chocolate Treat Slider
I have a very cute Christmas project to show you and I have used some of the paper, card and ribbon that is in our Online Extravaganza sale that starts today!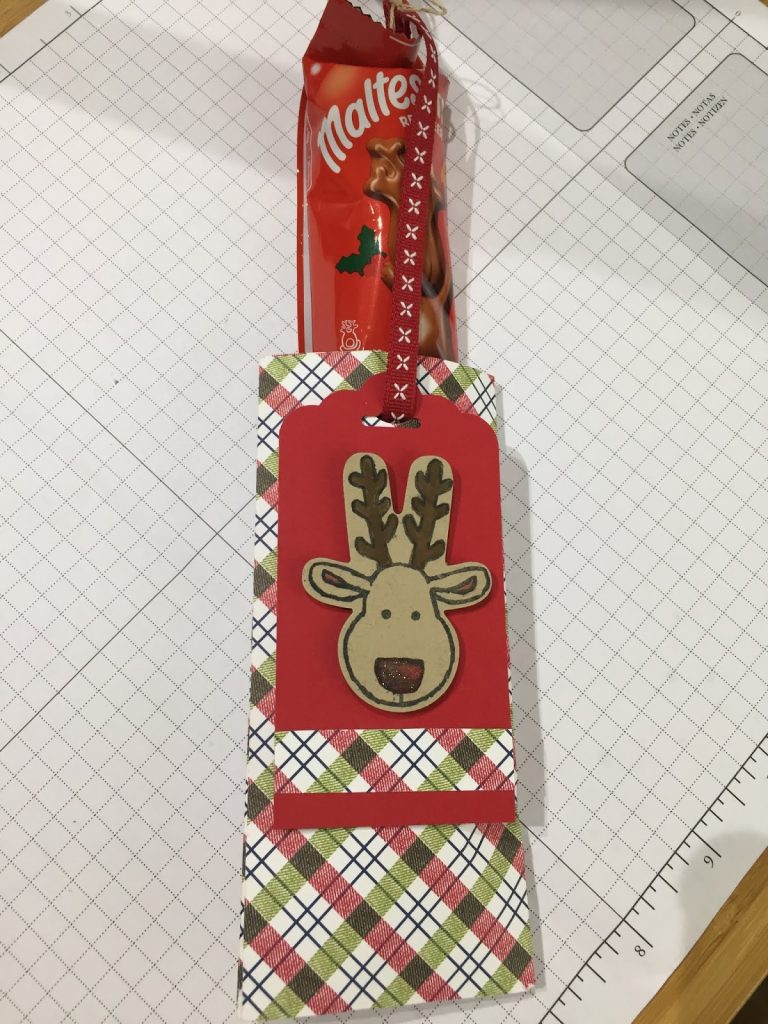 With Rudolph on the outside and inside too!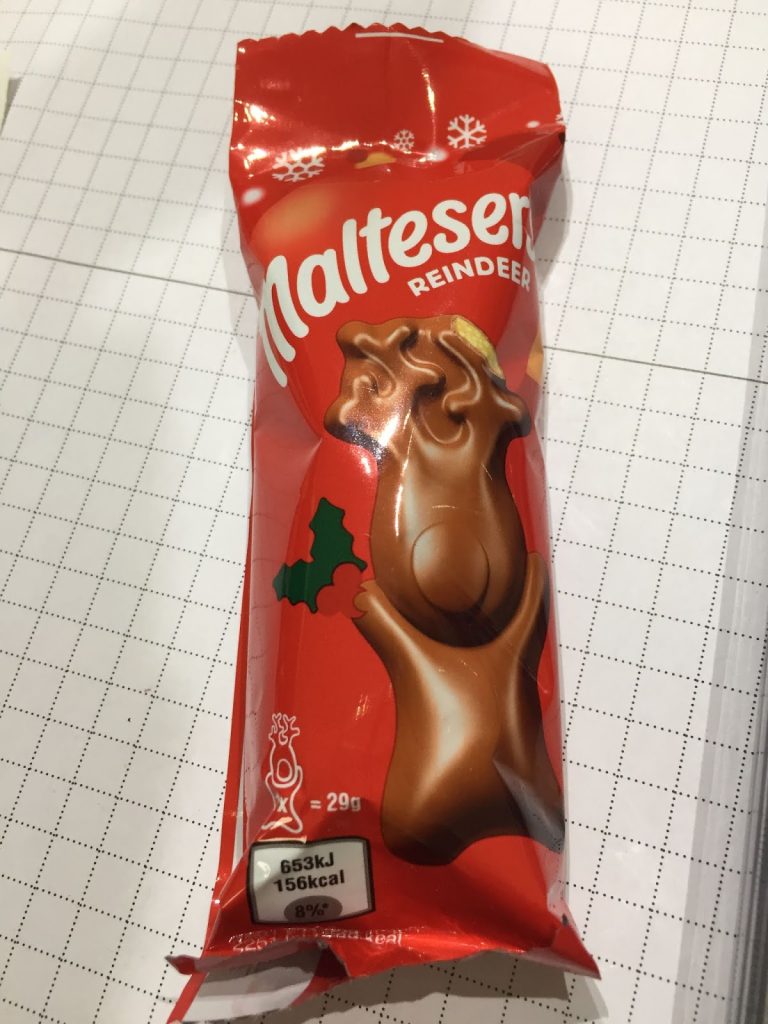 I think this is a really cute fun gift. Perfect for a treat or a stocking filler and so easy to make.
I used some of the Under The Mistletoe Designer Series Paper – which is on sale in the Online Extravaganza that starts today! All of the Paper, card and embellishments form the Annual Catalogue are in today's sale which lasts for 48 hours.
There are limited amounts of each product available however so don't wait to order.
Very simple to make
You need a piece of paper that is 6 x 6 inches.
Turn and score at half an inch – this is the bottom.
Adhere together to make your pouch using tear n tape.
Punch a hole in the top using a half inch circle punch
Wrap your ribbon around the length of the chocolate bar and back up through the holes, securing with some linen thread in a little bow. He will then slide up and down.
I decorated mine using the scalloped tag topper punch and the Cookie Cutter stamp and punch.
Depending on the size of your chocolate treat you may need to adjust your measurements to fit. I took inspiration from this from a couple of swaps I recently got with coffee in and chocolate in. It was very easy to adapt the measurements.
Here are the products I used to make the Slider with clickable links to my online shop.
View The Seasonal/Christmas Catalogue Here
I am of course, very grateful if you choose me to be your demonstrator and you shop with me.
If you shop online, don't forget to use the hostess code if your order is between £20 – £150 for a small gift from me.
Hostess Code This Month –
3RDJXQ7B
I also send a little hand made gift and card to all my customers . I really appreciate all my customers because without them I wouldn't be here.

Drop me an e mail or a message if you would like me to send you your own – theres nothing like browsing a paper copy 💕
I really hope you like seeing what I have been up to. Do drop back in to see what I will be making next! Click on the subscribe button in the side bar to follow my bl
og if you don't want to miss anything.
Hope to speak to you soon,