So Hoppy Together – Kylie Bertucci's Top Ten Winners Blog Hop!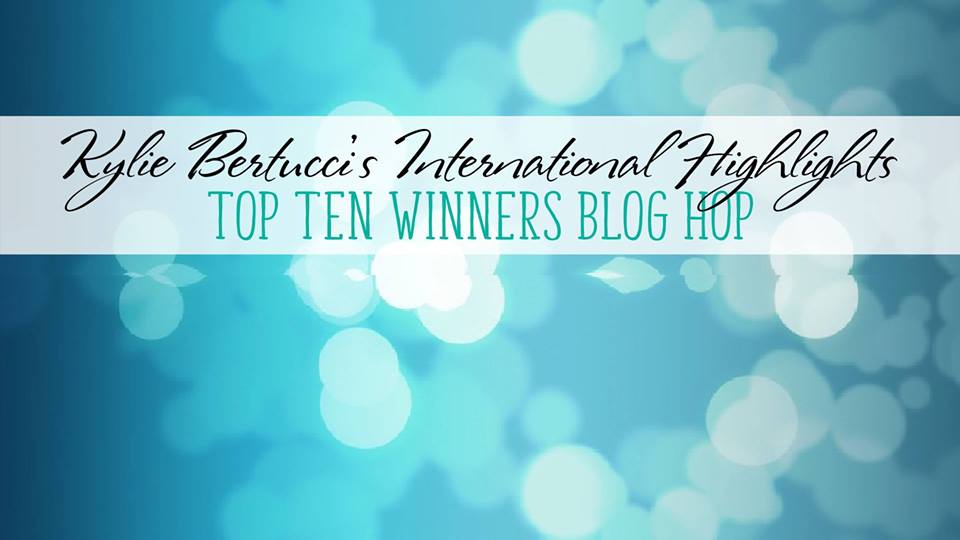 Wow! When I entered Kylie Bertucci's International Highlights December Blog challenge I never thought I would be voted to come in the top ten!!
As a winner I get to blog hop with Kylie and the other nine winners. So exciting. The theme we have is encouragement and I couldn't wait to get out the So Hoppy stamp set that is coming up as one of the free items in the Saleabration catalogue from January 3rd.
How fabulous is he! He is riding a unicycle and I stamped the little flies so that he is juggling them!
There are so many reasons to send a card with a few words of encouragement on. This card is going to a very special neighbour of ours. He is currently doing a Triathlon EVERY DAY FOR 100 DAYS to raise money for charity. He is over half way now and has carried on, even on Christmas and Boxing Day! What a legend!
I kept the card simple. One colour. Lemon Lime Twist. #simplestamping. It was easy to choose as I love these new Gingham Gala papers. They are coming in the new Spring Summer Catalogue from January 3rd. – Thought you'd like a sneak peek.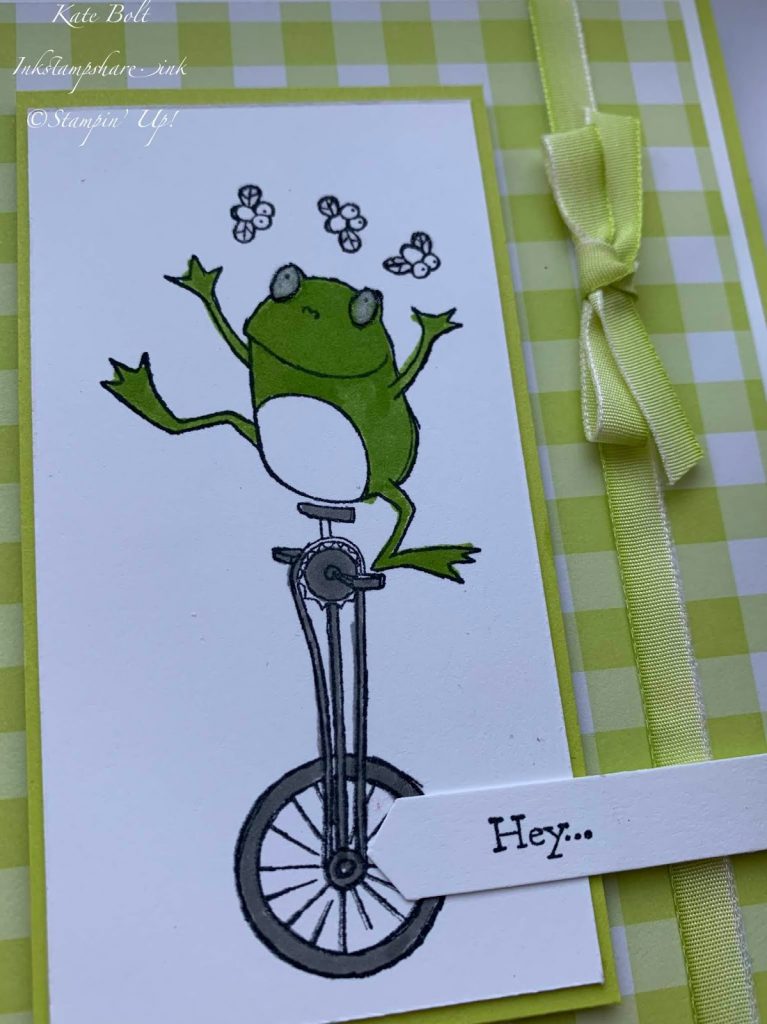 I'm not sure if you can tell from the photo but I have coloured his eyes and then highlighted them and the little flies wings in Clear Wink Of Stella.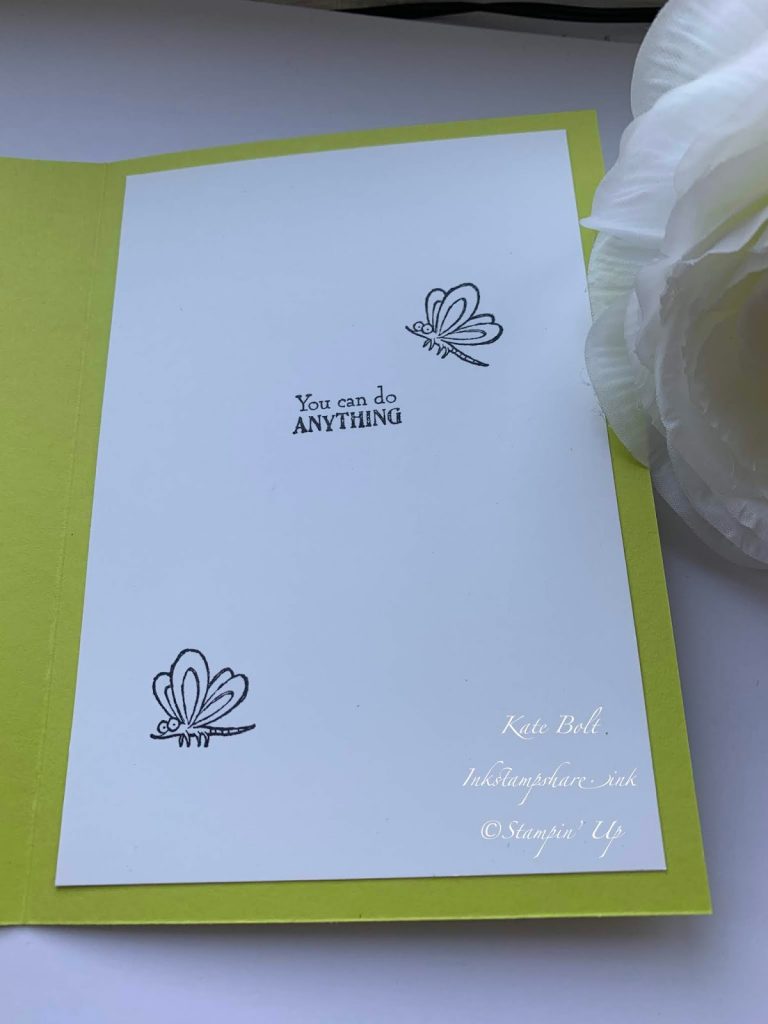 The sentiment inside " You can do anything " is perfect for this card. And I have stamped the cheeky little dragonfly image inside too. There are a few frogs and sentiments in this set so it's great for lots of occasions. It is part of the Saleabration offering starting on January 3rd. This means you can't buy it but you can get it for FREE with a £45 spend. How awesome is that!
I hope you like this card and perhaps keep my neighbour in your thoughts too.
Do grab a cuppa and hop around now (no pun intended 🐸) and you can get lots of crafty inspiration from the other winners!
I am now sending out my new Spring Summer and Saleabration Catalogues. Do let me know if you'd like one and I can pop one in the post for you.
I am of course, very grateful if you choose me to be your demonstrator and you shop with me.
If you shop online, don't forget to use the hostess code if your order is between £20 – £150 for a small gift from me.
Hostess Code This Month –
KG9UTWY4
I also send a little hand made gift and card to all my customers . I really appreciate all my customers because without them I wouldn't be here.
Drop me an e mail or a message if you would like me to send you your own – theres nothing like browsing a paper copy 💕
I really hope you like seeing what I have been up to. Do drop back in to see what I will be making next! Click on the subscribe button in the side bar to follow my bl
og if you don't want to miss anything.
Hope to speak to you soon,