Coffee And Cards – Using Your DSP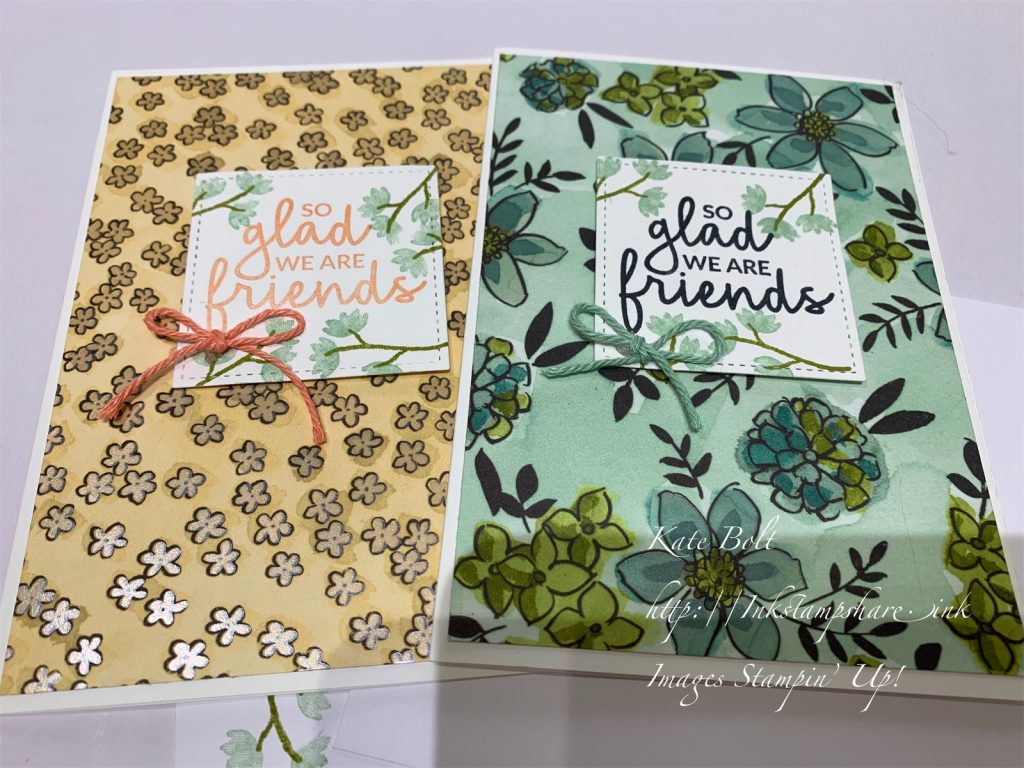 Do you have a stash of Designer Series Papers? (DSP). Do you use it for your cards and scrapbooking?, Do you cut it up and use it or do you love it so much, you stash it away until you have a "worthy" use for it?
So I brought a pack of the gorgeous Share What You Love DSP to Coffee and Cards this week to share the love of cutting up our DSP and getting it used to make some beautiful cards.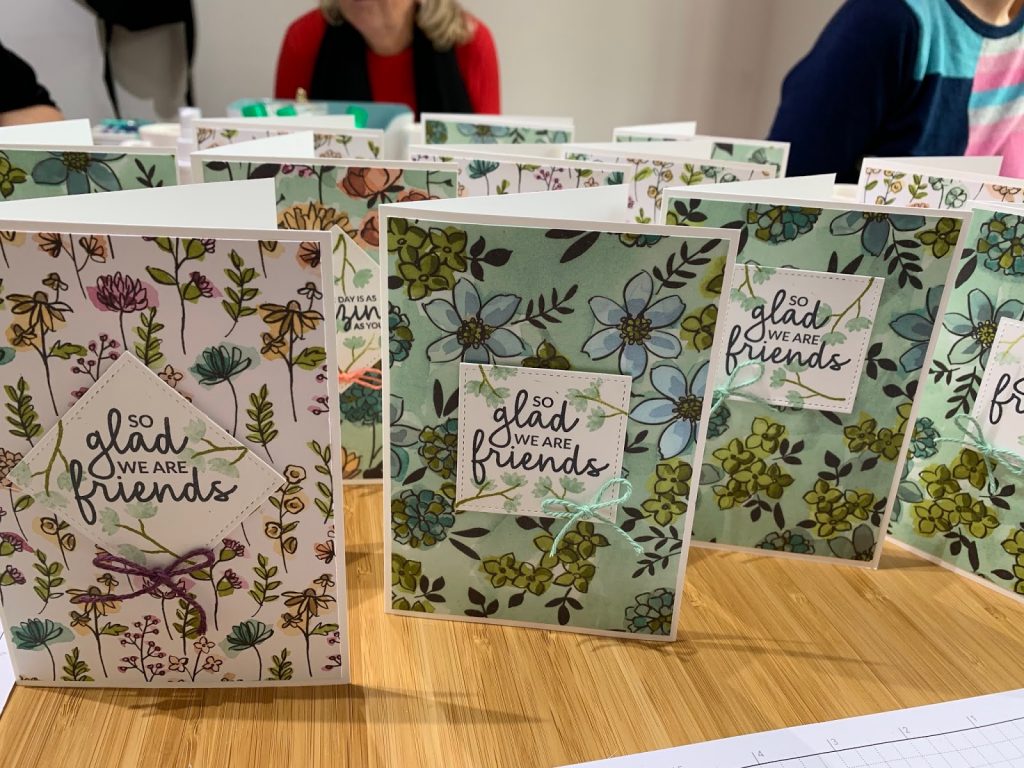 O K here are a few reasons that might help liberate that pretty paper you've been saving.
Paper trends change. It dates. So that paper you fell in love with a while ago – you may find you don't love it as much as you did at the time! Also, that beautiful paper is only beautiful if you can see it. It's not so lovely stashed away in a drawer. Oh and thirdly, It is one of the least expensive parts of your stash. If you use it up, guess what – you can buy another pack. But if you don't use it and you see some more pretty paper you would like, you might think, oh no, I can't buy that, I haven't used what I already have. You still won't use your stash and you wont buy any more, just feel guilty about it. Who wants that! Right?!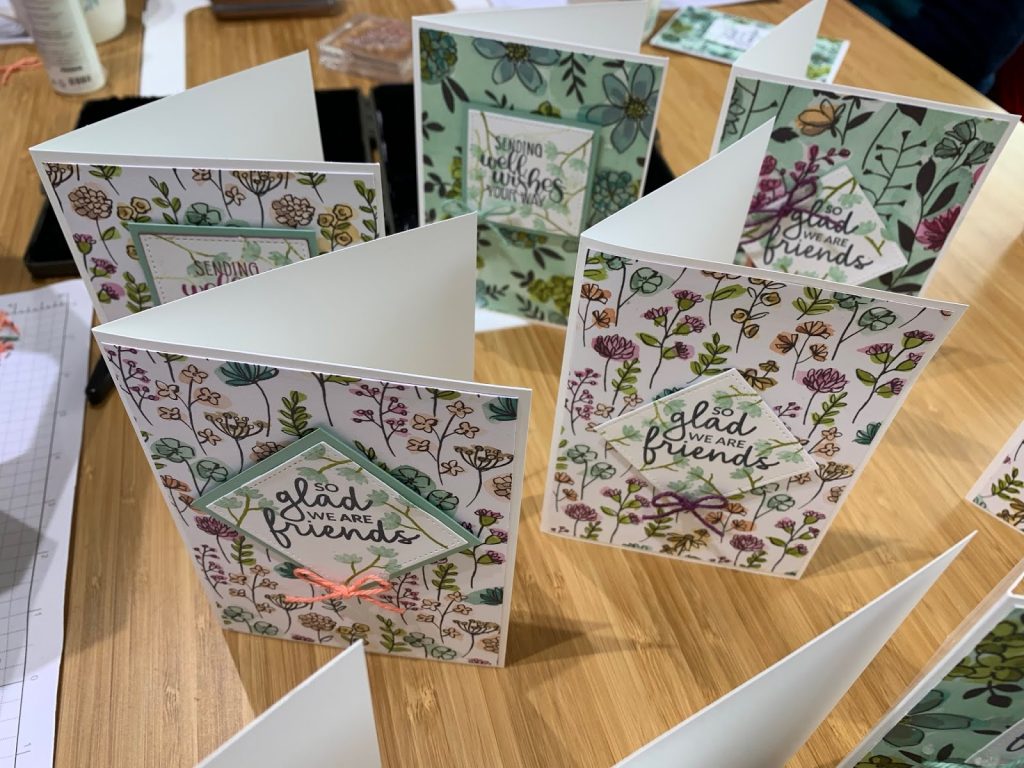 The ladies chose which papers they wanted to use, and if I needed to cut into a 12 x 12 sheet for just one card front, guess what? We did! It will all get used. One sheet can make 6 card fronts!
I took along the new Incredible Like You stamp set for the lovely sentiments and beautiful font, and some stitched squares of Whisper White cut out using the Stitched Shape Framelit Dies.
The DSP panel was glued onto the Whisper White card base, we stamped our sentiment onto the die cut and adhered it to the front using Dimensionals. We added a little bow from matching Bakers twine with a glue dot for the finishing touch.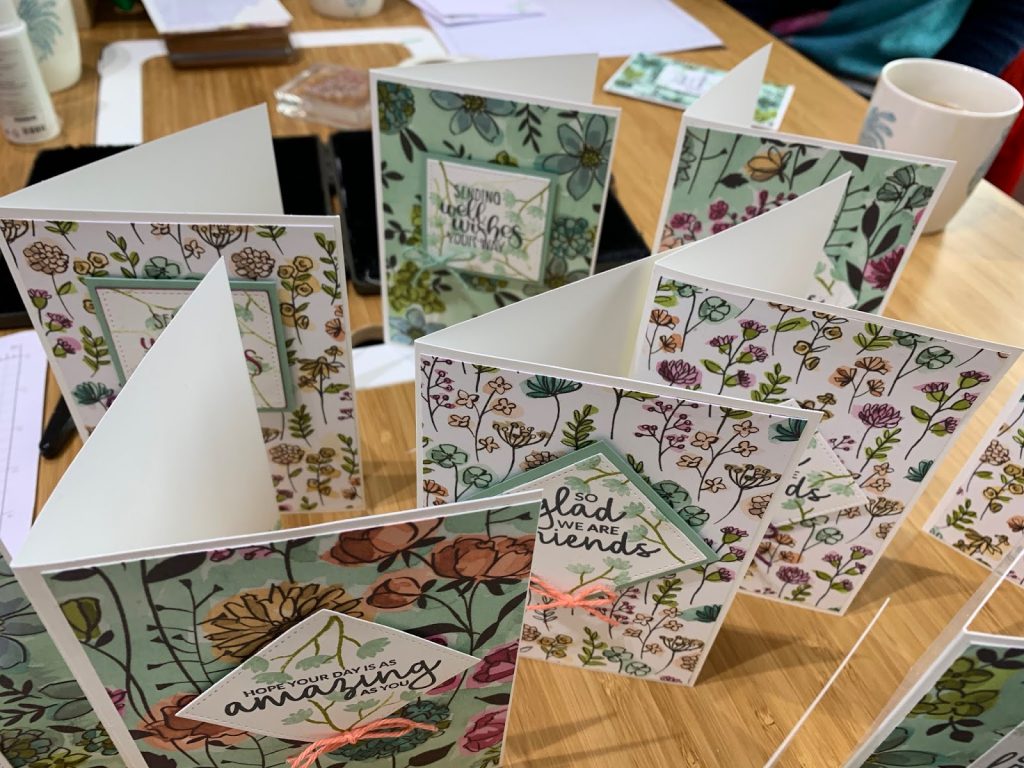 So pretty aren't they! I hope they have inspired you to use up your patterned papers.
We have so much fun at Coffee and Cards. It's such a lovely group and today we were celebrating one of the ladies birthdays! They do lovely cakes here.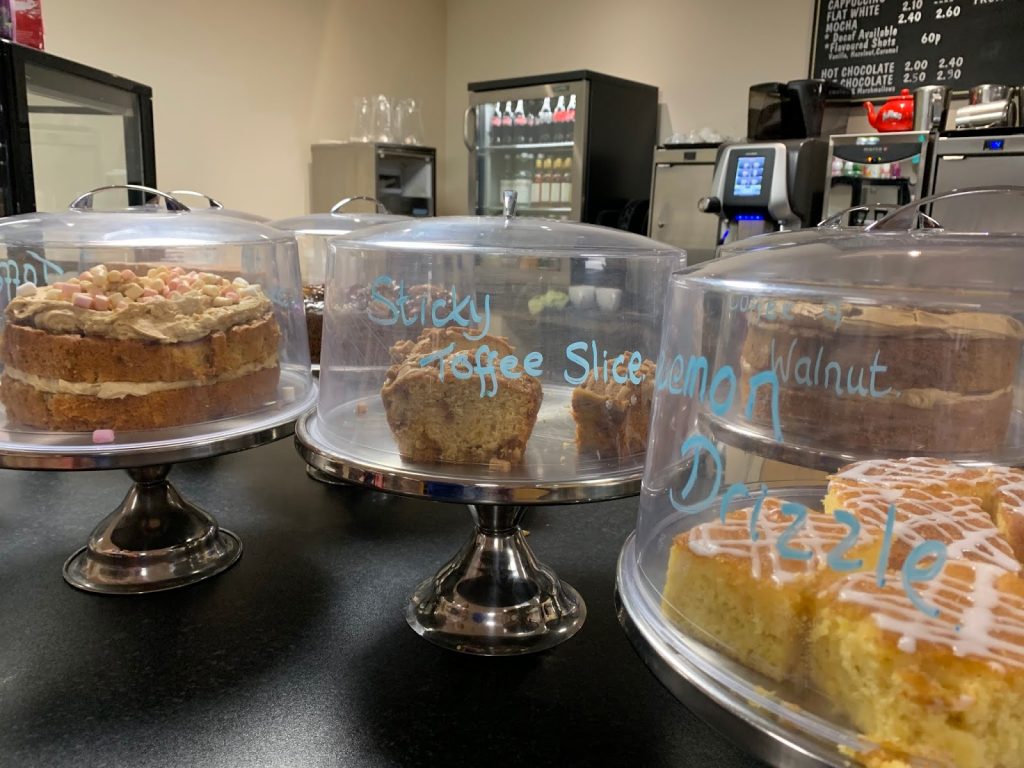 But we thought we would stay for lunch/brunch so we all chose either bacon, sausages, eggs or a combination in a sandwich.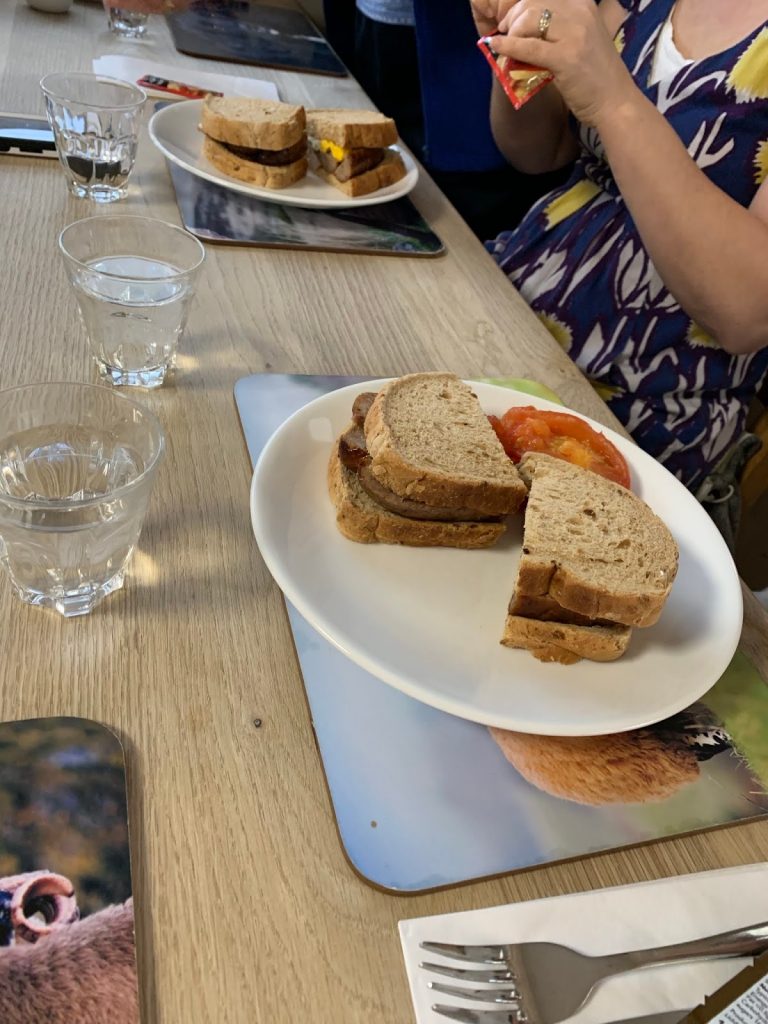 What a civilised way to celebrate her birthday😀
I hope you like the cards we made this week. We have a gorgeous selection of papers in the new Spring Summer and Saleabration catalogues. Do have a browse.
Here are the products I used for this weeks cards, with clickable links to my online shop.
The new Spring Summer catalogue has now LAUNCHED! It is full of beautiful, fresh, spring colours and is stuffed full! Do let me know if you would like a copy wont you!
I am of course, very grateful if you choose me to be your demonstrator and you shop with me.
If you shop online, don't forget to use the hostess code if your order is between £20 – £150 for a small gift from me.
Hostess Code This Month –
KG9UTWY4
I also send a little hand made gift and card to all my customers . I really appreciate all my customers because without them I wouldn't be here.
Drop me an e mail or a message if you would like me to send you your own – theres nothing like browsing a paper copy 💕
I really hope you like seeing what I have been up to. Do drop back in to see what I will be making next! Click on the subscribe button in the side bar to follow my bl
og if you don't want to miss anything.
Hope to speak to you soon,