Mens Smart Casual Birthday Card



Global design Project #178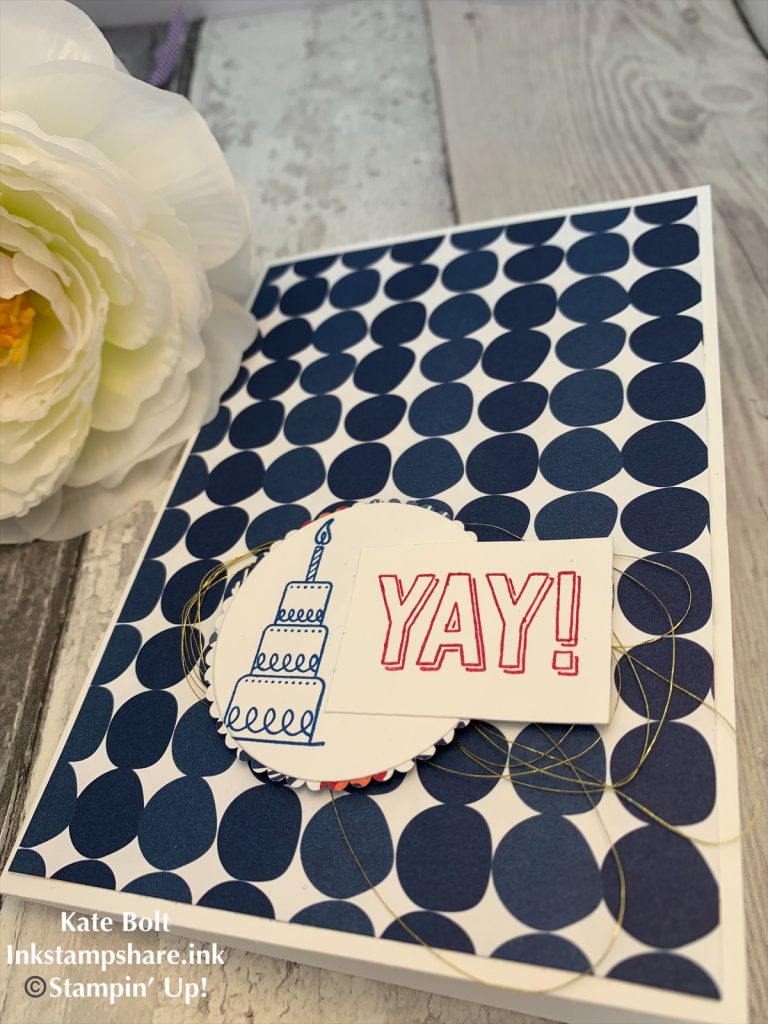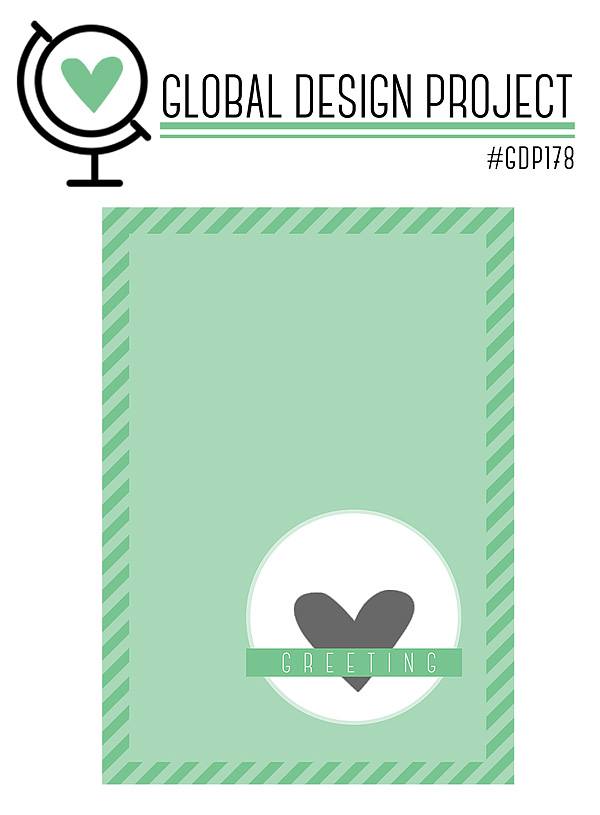 Over on the Global Design Project #178 this week they have a sketch challenge! It's a great challenge with loads of scope.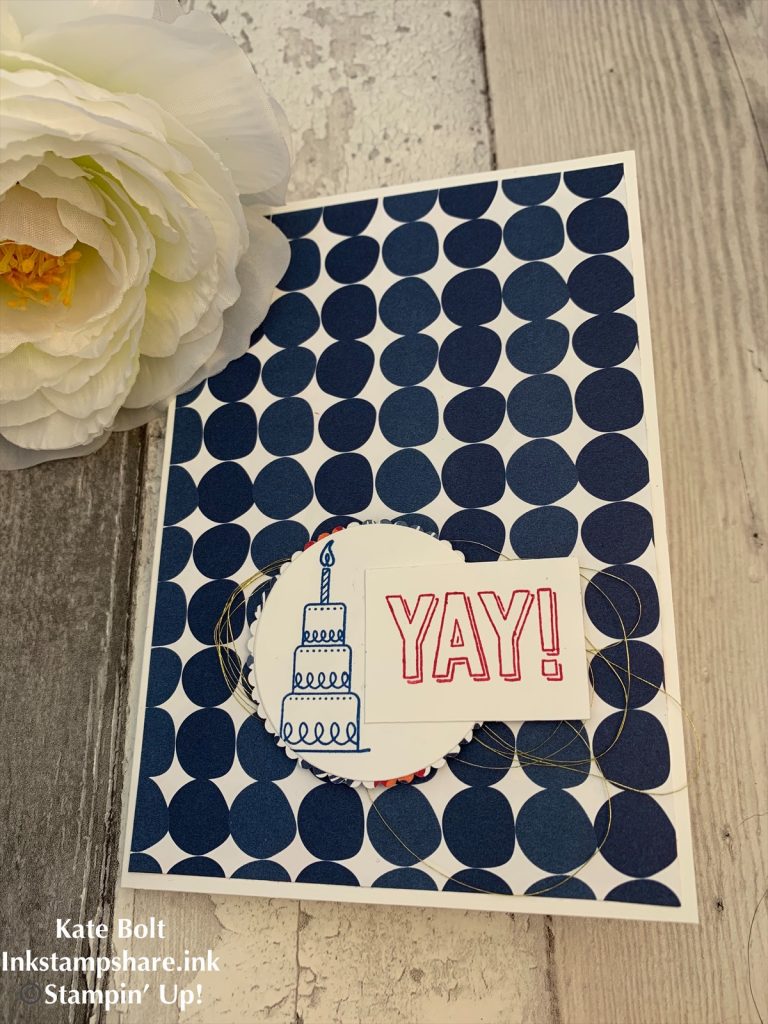 I specifically needed a mans birthday card this week so I pulled out the Amazing Life stamp set as it has a great cake stamp and paired it with some of the Happiness Bloom Papers . The sketch suggests a DSP background with a layer of card for the front but I wanted to show off the papers so I flipped it and put the paper front and centre. I added a scalloped circle of the same DSP turned over behind the white circle. You can just see the colours peeking out , I popped it up on Dimensionals , scattered a few of the Happiness Blooms Enamel Dots and tucked some Gold Metallic Thread behind as a finishing touch.
I asked my teenage son what he thought of it and he said, "oh I like that, mens cards usually are one of two things, either cars or golf etc or jokey but I like that. It's more Smart/Casual"! 😂I'll take that as a compliment.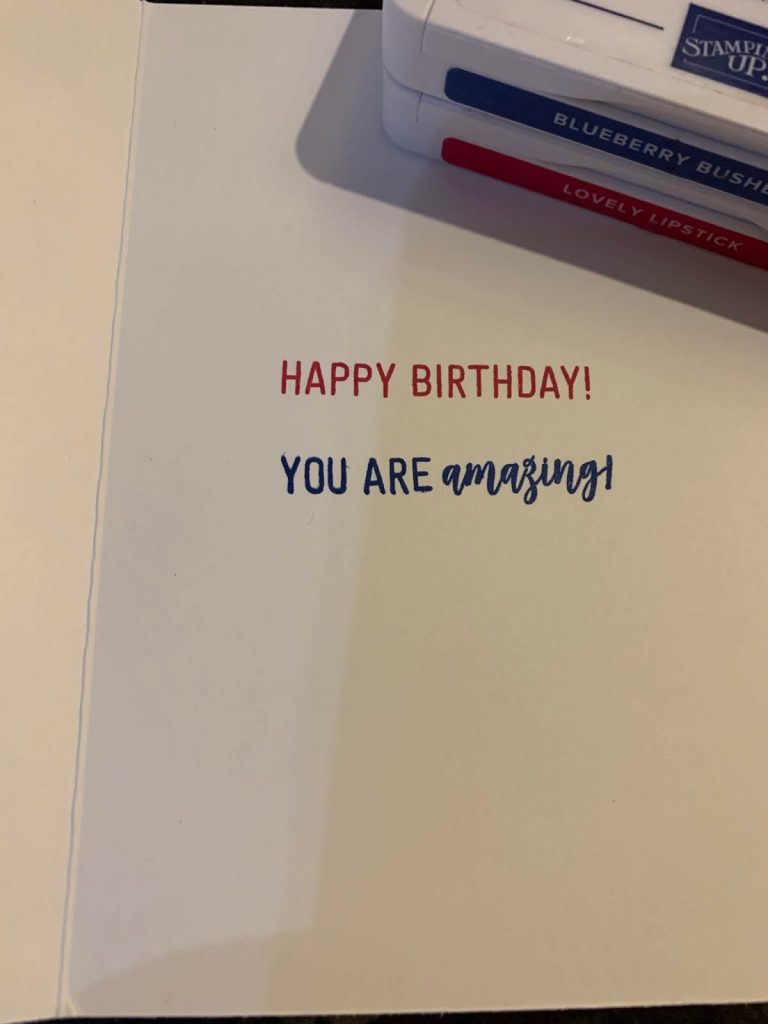 I love the Amazing Life stamp set, I've used it lots! There are so many useful stamps for so many celebrations. You can see how I've used it in some other projects here , here and here.
I hope you like my "Men's Smart Casual" card 😂Let me know if you do in the comments. I'd love to hear from you.
Here are all the products I have used with clickable links direct to my online shop so that you can recreate it if you wish or even just go and have a browse.
The new Spring Summer catalogue and the Saleabration brochure is in full swing with new items that were added on February 15th. It's full of beautiful, fresh, spring colours and is stuffed full of everything you need for your paper crafting. Do let me know if you would like a copy wont you!
I am of course, very grateful if you choose me to be your demonstrator and you shop with me.
If you shop with me online, don't forget to use the hostess code if your order is between £20 – £150 for a small gift from me.
Hostess Code This Month
I also send a little hand made gift and card to all my customers . I really appreciate all my customers because without them I wouldn't be here.
Drop me an e mail or a message if you would like me to send you your own – theres nothing like browsing a paper copy 💕
I really hope you like seeing what I have been up to. Do drop back in to see what I will be making next! Click on the subscribe button in the side bar to follow my bl
og if you don't want to miss anything.
Hope to speak to you soon,