Painted Seasons Box With Matching Cards And Envelopes

Saleabration Sunday
Thanks for joining me for Saleabration Sunday, bringing you a new project every Sunday throughout Saleabration.
I pulled out the Painted Seasons Papers for this weeks project, I've been using it so much!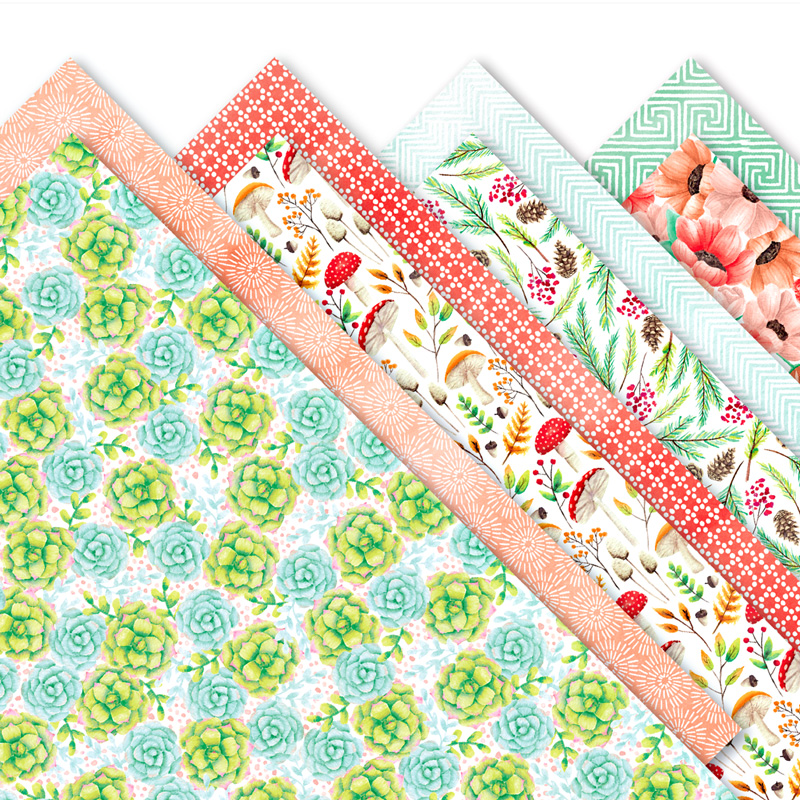 Both sides are so pretty. I've chosen to use the 'B' sides and teamed it up with another of my Saleabration favourites, the Home To Roost stamp set.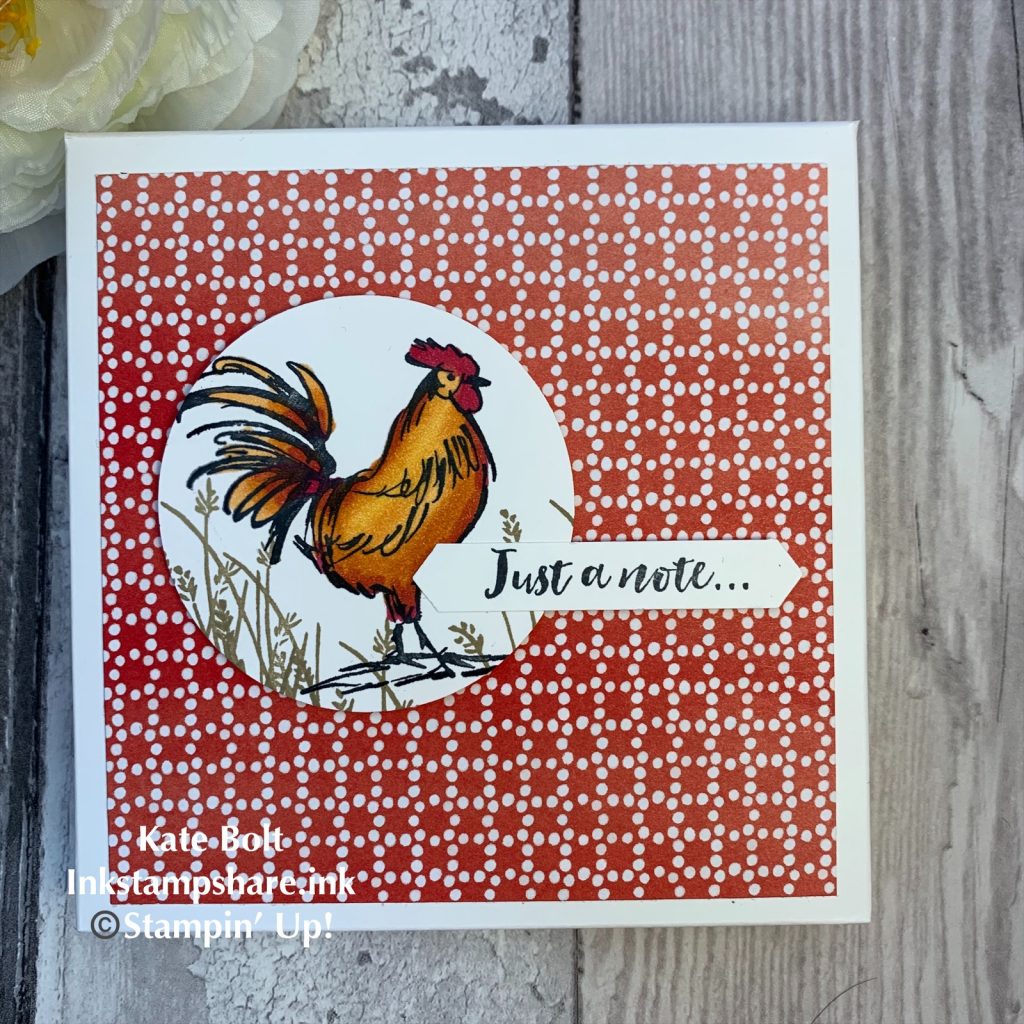 The box holds 4-6 cards and matching envelopes and would make a lovely gift, so simple, takes very little supplies to make and great to gift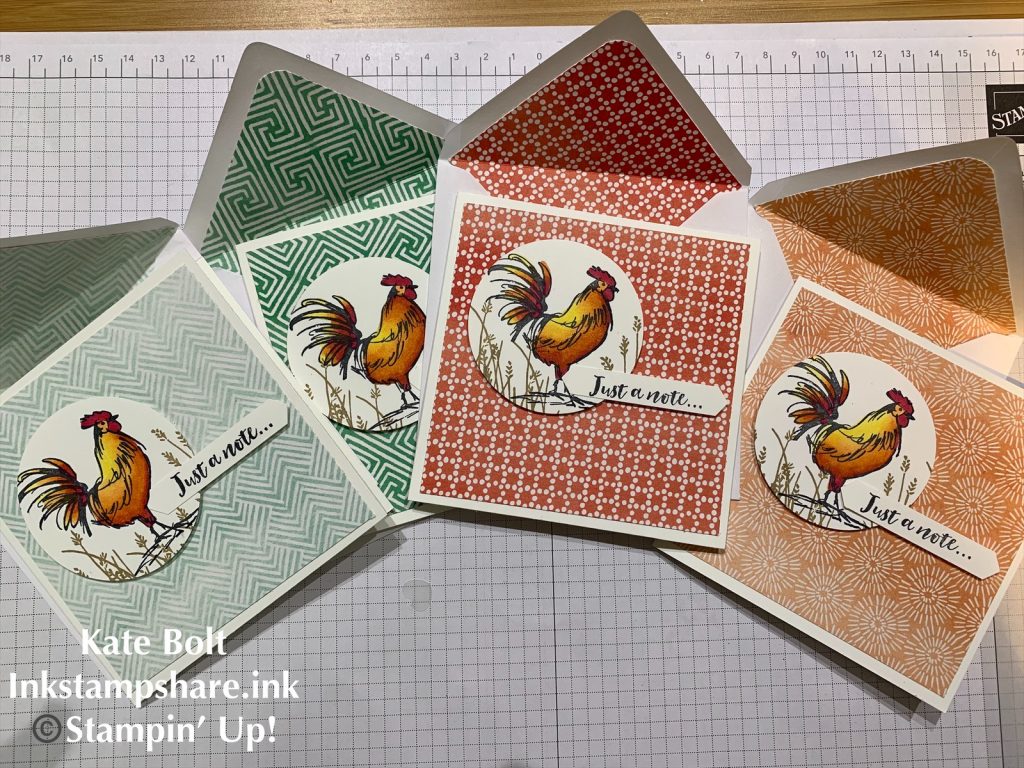 The cards are 4″ x 4 " and have matching envelopes that are so easy to make.
You can see how I made them here in My You Tube Tutorial. I hope you like it!
Please give me a thumbs up and subscribe if you do, oh and don't forget to click on the little bell for notification of future videos.
Dimensions
Cards
Card Bases – 1, 12 x 12 sheet of Whisper White card. Cut at 8″, Score at 4″, turn and cut at 4″ intervals to make 3 card bases. Take the off cut, score at 4″ and cut at 8″ to give you your 4th base. Keep the last small piece for stamping.
DSP layers for the cards. 3 3/4″ x 3 3/4″
Box
Whisper White card. 7 7/8″ x 7 7/8 "
Using Envelope Punch Board, score at 3 1/2 " and punch, score at 4 1/2 inches and punch. one the first side. Then follow score lines as per video tutorial.
DSP layer for the box. 4″ x 4″
Here are all the products I used with clickable links to my online shop



Hostess Code This Month
I also send a little hand made gift and card to all my customers . I really appreciate all my customers because without them I wouldn't be here.
Drop me an e mail or a message if you would like me to send you your own – theres nothing like browsing a paper copy 💕
I really hope you like seeing what I have been up to. Do drop back in to see what I will be making next! Click on the subscribe button in the side bar to follow my bl
og if you don't want to miss anything.
Hope to speak to you soon,