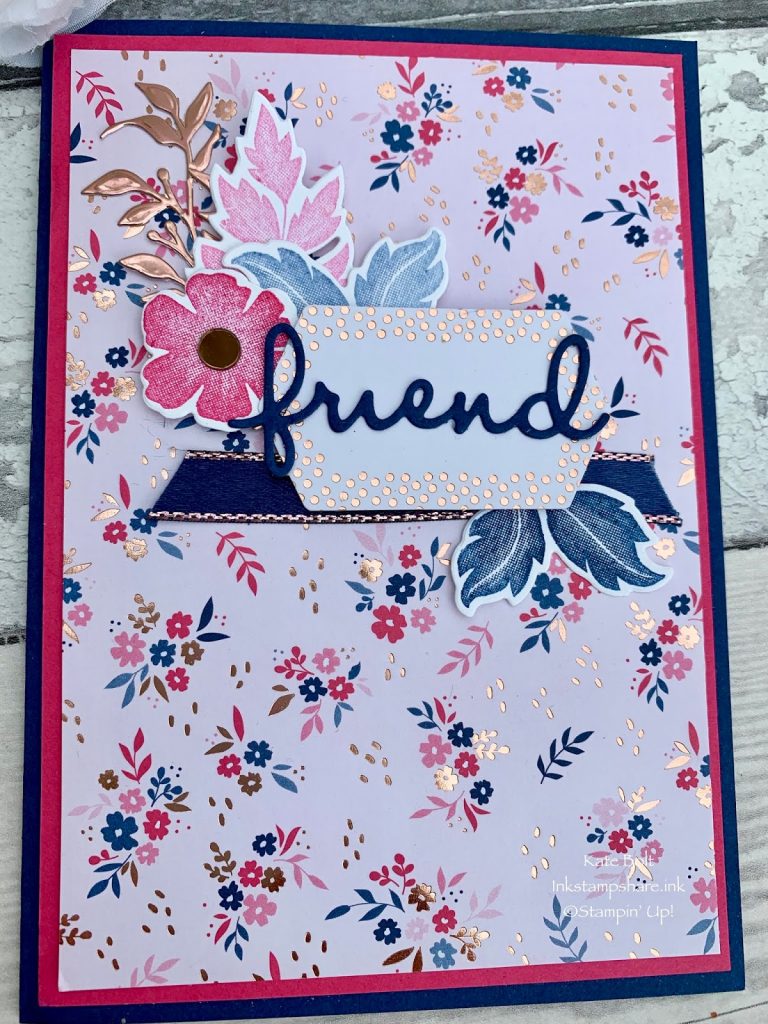 Hello and welcome to my blog. Today I am sharing with you the amazing Everything Is Rosy Product Medley. It has everything in this kit to spark your creativity and of course it all matches, making creating with it an absolute pleasure. It features the colours Night Of Navy, Melon Mambo and has Rose Gold running through it.
Mine was delivered just a couple of days ago and I honestly haven't been able to put it down. It has sooooo much in it.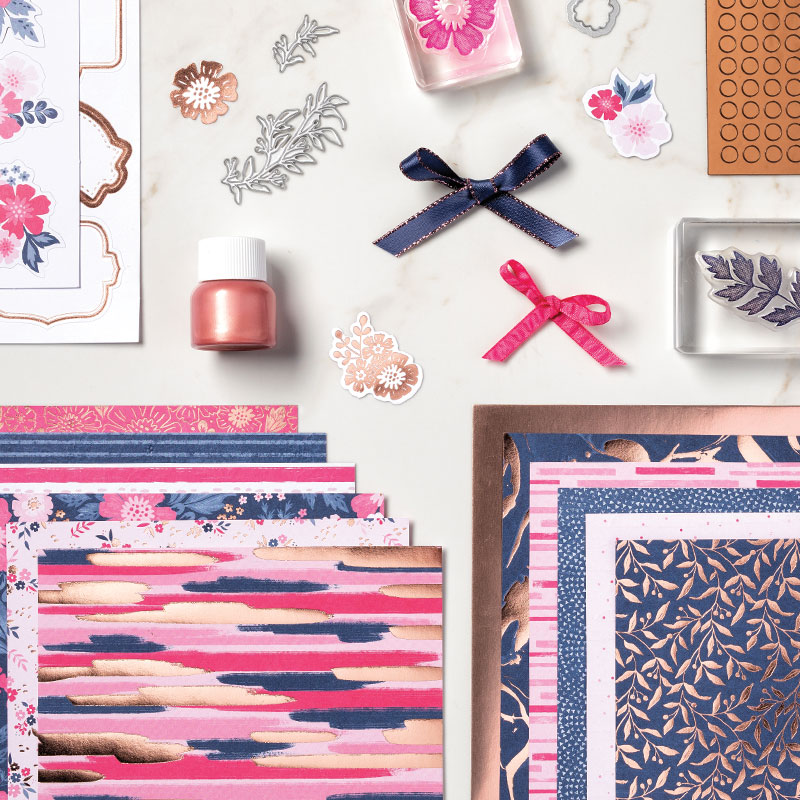 I have been making lots for future posts but today I cleared a space and made this card to share with you. Very quick and easy.
Here is my You Tube Tutorial showing what is in the Medley and how I made it.
I hope you like it, do give me a thumbs up and subscribe if you did, and don't forget to press the little bell for notifications of future videos.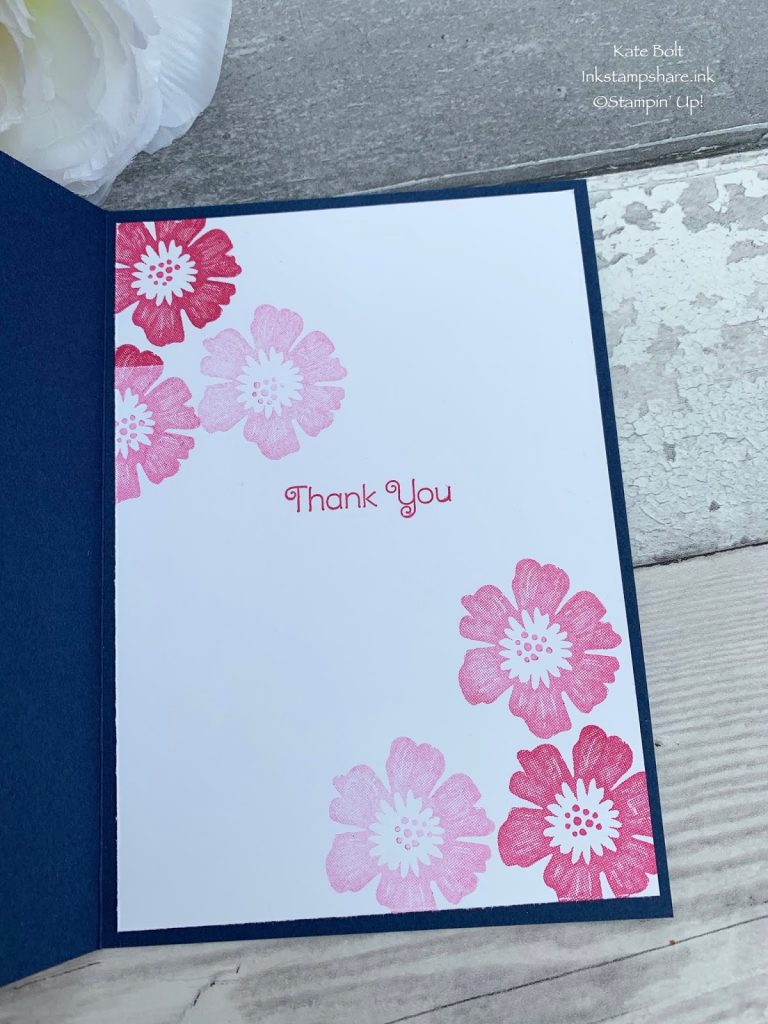 Just a little stamping inside.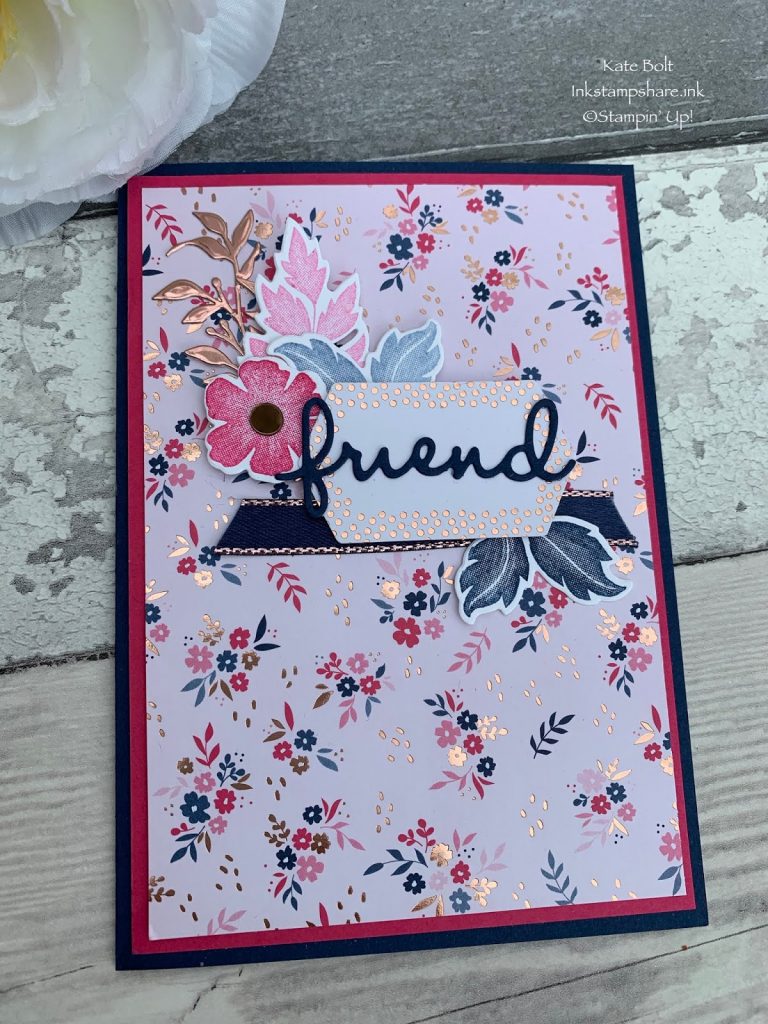 I can't choose which of the Specialty Designer Series Papers I love more. They are all foiled but this one is a front runner.
Here are the products used to make the card with clickable links to my online shop
I am of course, very grateful if you choose me to be your demonstrator and you shop with me.

If you shop with me online, don't forget to use the hostess code if your order is between £20 – £150 for a gift from me

.



I really hope you like seeing what I have been up to. Do drop back in to see what I will be making next! Click on the subscribe button in the side bar to follow my bl

og if you don't want to miss anything.




Hope to speak to you soon,




Shop Stampin" Up! Here: http://bit.ly/2J4BwE1