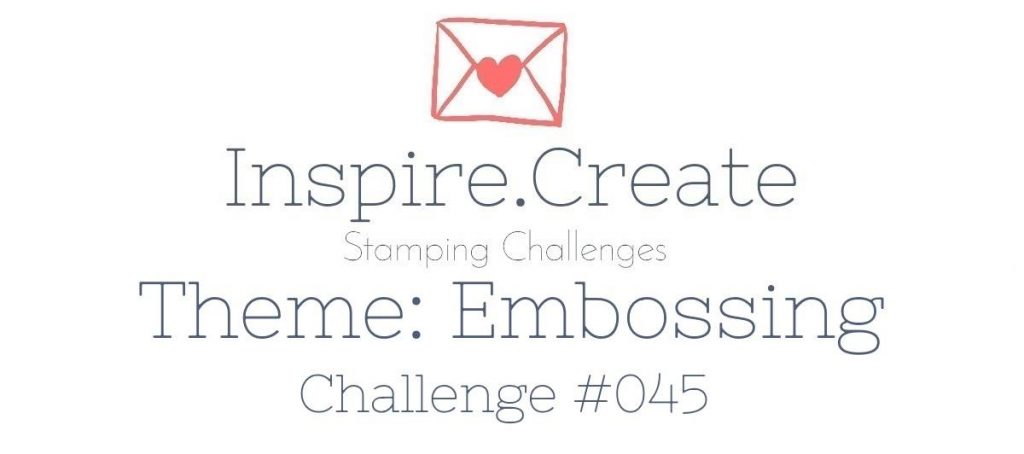 Hello, welcome to my blog. I am just loving the new catalogue that has just launched and specifically the Magnolia Lane Suite. It's beautiful and with this week bringing us an embossing theme for the Inspire Create Challenge I couldn't resist using the Magnolia stamps.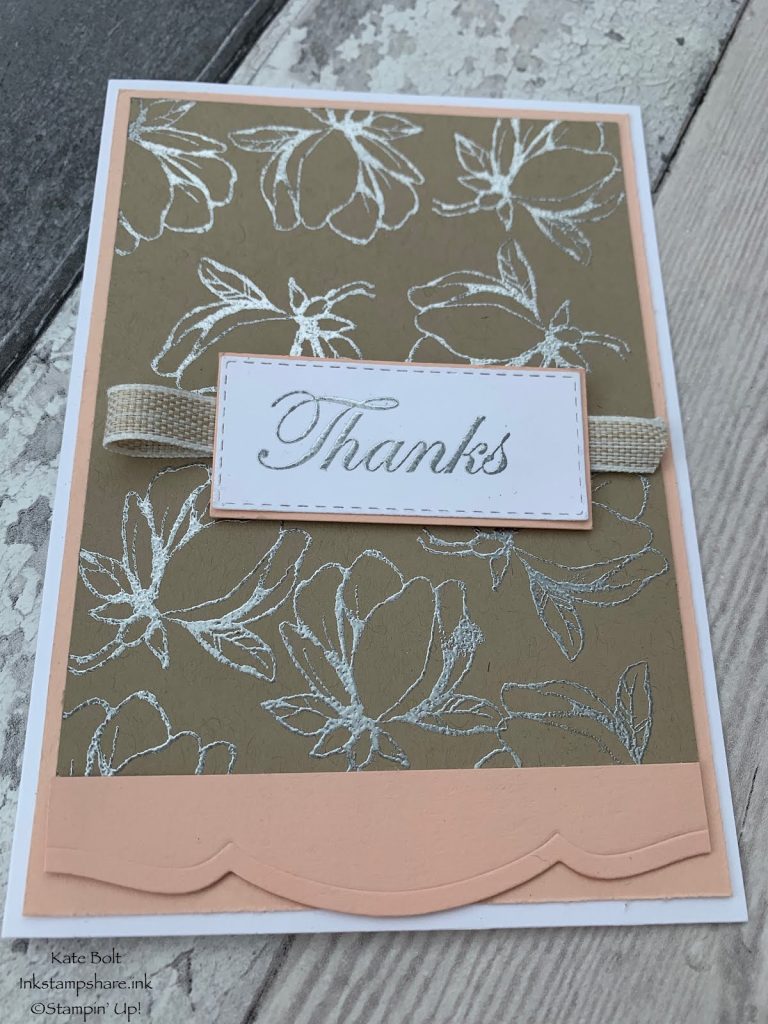 Aren't they stunning, I took inspiration from the Kraft Magnolia Lane cards we have. They come with silver frames and wouldn't work for what I wanted so I recreated the idea with Crumb Cake card instead. I added a Petal Pink Layer underneath and used one of the dies to make a pretty border at the bottom in Petal Pink also.
My hubby is very excited to have been asked to be best man for a dear friend later in the summer and I'm also excited to be going. Maybe a new hat is in order! I've made this card for them to accept and say thank you for the invitation to their wedding. I hope they like it.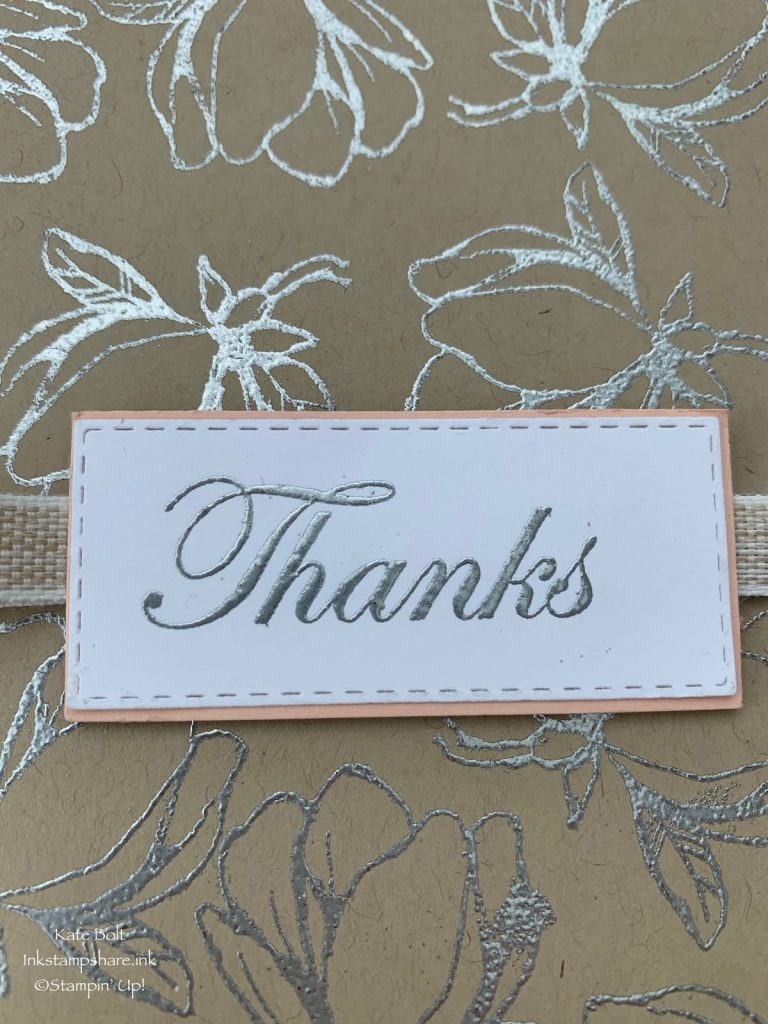 Heat embossing is totally my thing. I just love to see the powder melt and go all glossy. It was one of the first techniques I used years ago when I first started crafting and it never gets old. The small magnolia stamp is just stunning embossed in silver. Quite an easy card to make really. A few layers of card, some embossing and a Thanks sentiment with a little of the beautiful new ribbon to finish it off. I LOVE this font! I hope you like the card. Do leave me a comment, I love to read them.
Here are all the products I have used on my card, including the gorgeous Magnolia stamps. Clickable images will take you straight to my online shop.
I am of course, very grateful if you choose me to be your demonstrator and you shop with me.
If you shop with me online, don't forget to use the hostess code if your order is between £20 – £150 for a gift from me
.
I really hope you like seeing what I have been up to. Do drop back in to see what I will be making next! Click on the subscribe button in the side bar to follow my bl

og if you don't want to miss anything.




Hope to speak to you soon,







Shop Stampin" Up! Here: http://bit.ly/2J4BwE1