There's chocolate inside 😋! I made these for swaps for a big team event I went to last weekend. (see all the lovely swaps I got back further down) They are so very easy to make and I think they'd be great for table favours for weddings, birthdays or with Christmas papers for the Christmas table.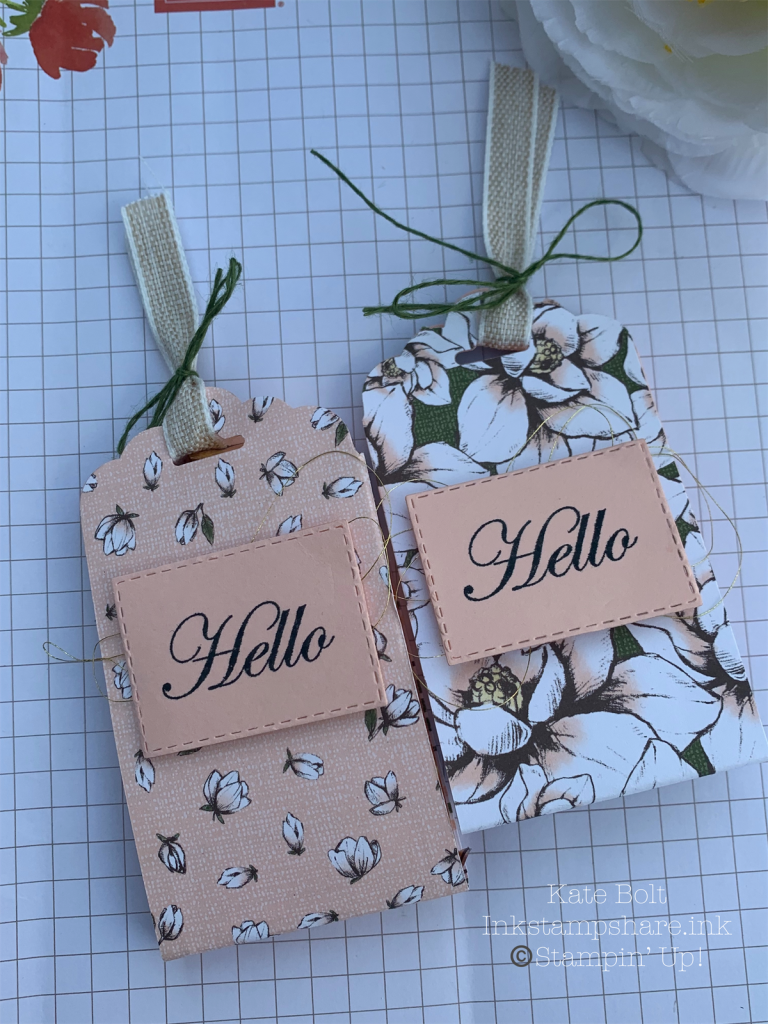 I slipped a little chocolate inside and secured with a couple of glue dots.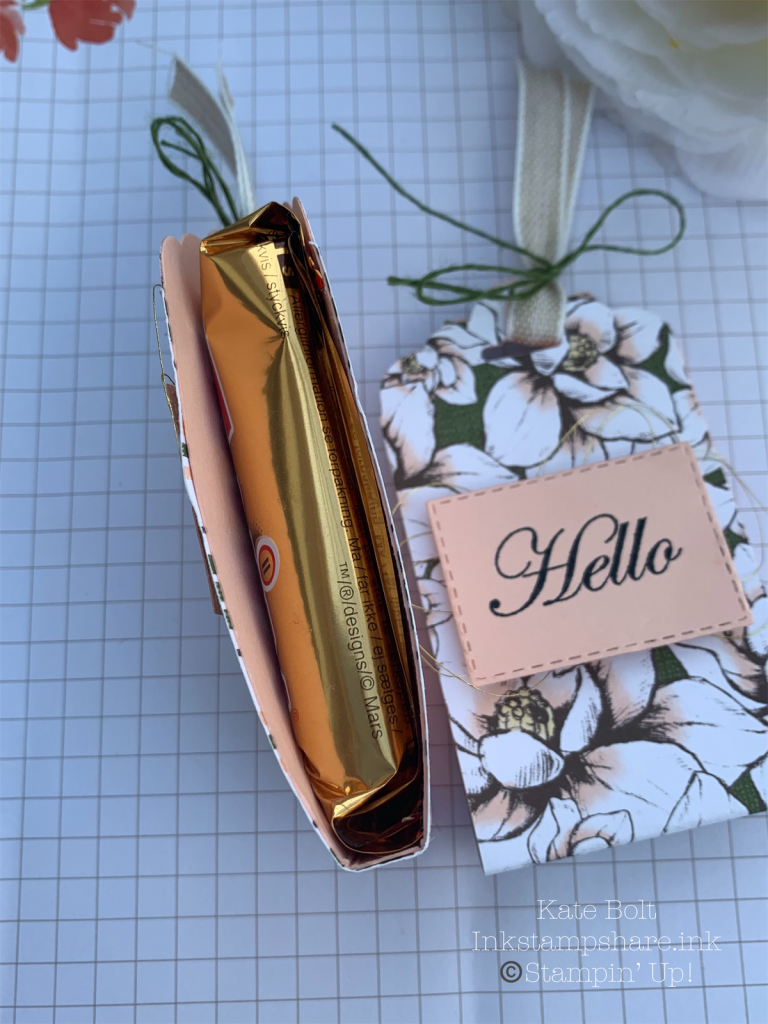 Here is my YouTube video showing you how I made it and the measurements.
It's so easy and uses little supplies too.
I hope you like the video. Please give me a thumbs up and subscribe if you do.
Don't forget to click the little bell down below for notification of future videos.
We had such a fun time at our team event last weekend. It's a great opportunity to get together, craft, share ideas and inspiration, laugh (we laughed A LOT!), make lots of fun projects, and to swap. There were about 50 of us at the event so we swapped in smaller groups of 10.
I got some gorgeous swaps back. Do you want to see them? I've made a short video here showing them close up.
Lots of laughter at these events, Liz and I were practicing selfies. 😂
This is what it looks like when a big group of demonstrators craft at the same time!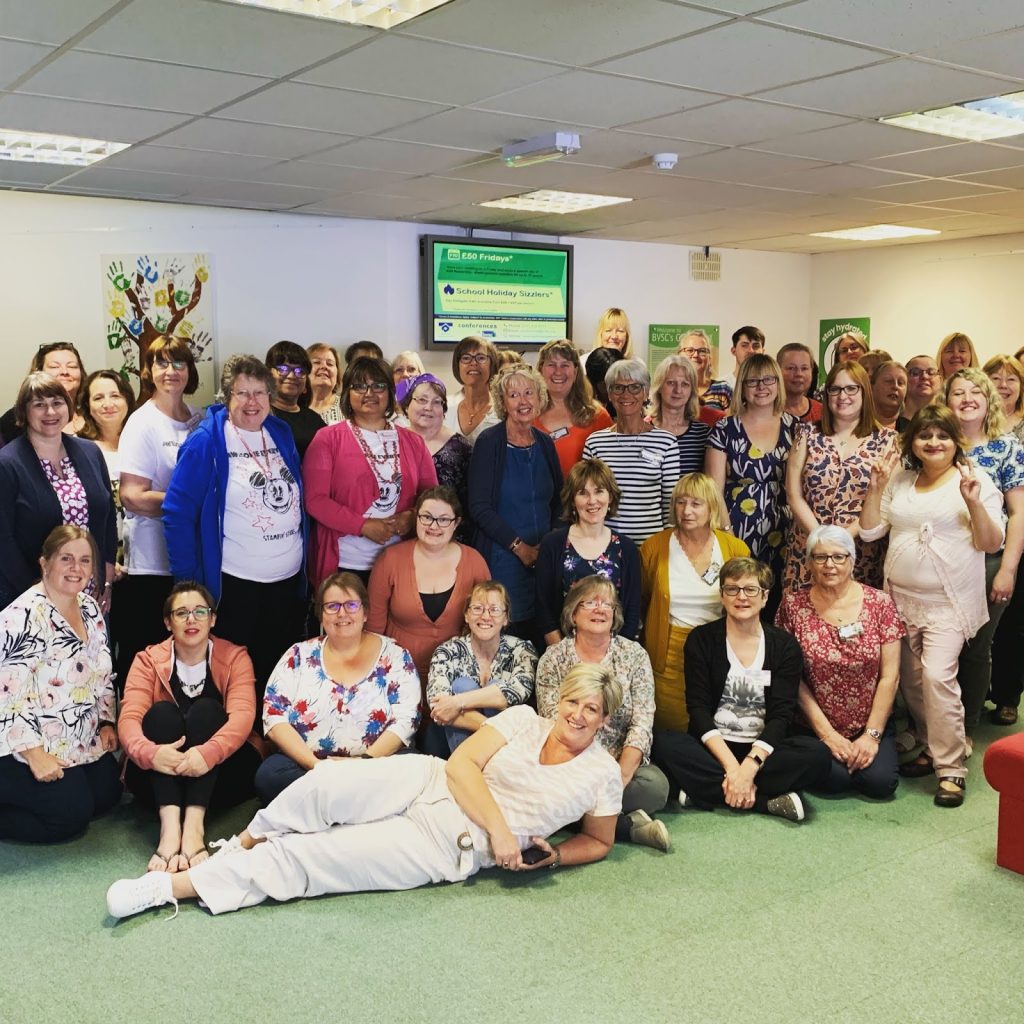 Being a Stampin' Up! Demo is so much more than stamps, ink, and paper. It's about the fun and the relationships and the amazing crafting community. If this is something you think you'd like to be part of, get in touch to ask me about joining my Inkredible Stampers team. Apart from the great discount, you get to attend all the fun events too. You can make it into a sideline, a full time crafting job or keep it as your hobby. There's no hidden catch and did you know, you don't have to sell or demonstrate if you don't want to.
You can click the Join here or the button in the bar at the top, or contact me to see if it's right for you at

[email protected]

. There's tons of information and support if you'd like to join. I have a fab growing team and I'd love to have you.
Here are the products I used to make the swap with clickable links straight to my online Stampin' Up shop.
I am of course, very grateful if you choose me to be your demonstrator and you shop with me.
If you shop with me online, don't forget to use the hostess code if your order is between £20 – £150 for a gift from me
.
I really hope you like seeing what I have been up to. Do drop back in to see what I will be making next! Click on the subscribe button in the sidebar to follow my bl

og if you don't want to miss anything.

Hope to speak to you soon,

Shop Stampin" Up! Here: http://bit.ly/2J4BwE1