We used Peaceful Poppies at Coffee and Cards yesterday and lots of you joined me! I'm so pleased!! I have such a lovely group of ladies who join me for coffee & cards and classes. Whilst I won't be running these in person for the time being, I will be bringing Coffee and Cards to you weekly via Facebook live every Tuesday morning. Paper crafting is so much more than just stamps, ink and paper, friendships are formed that carry on outside of class and we have a great crafting community that's growing! Let's keep this going right when we need it most! #togetherapart
Catch the Coffee and Cards Facebook Live replay here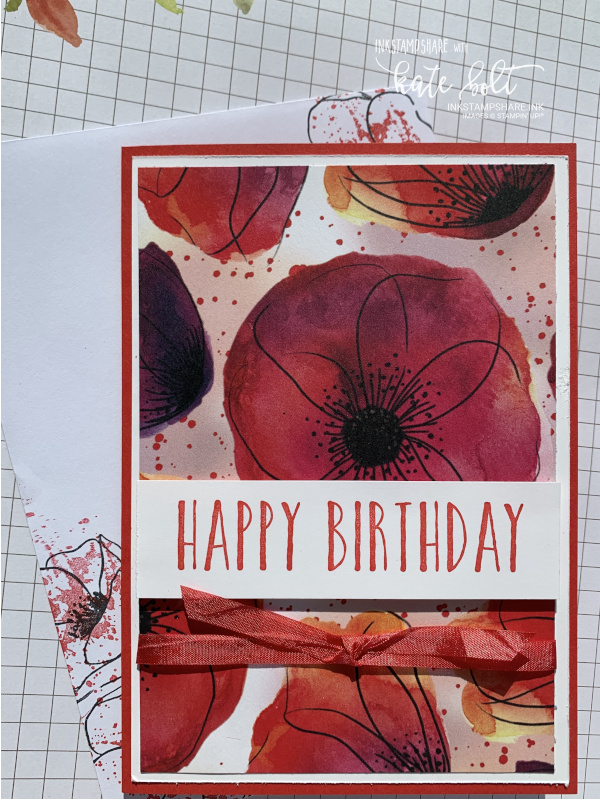 Peaceful Poppies At Coffee & Cards
The beautiful Peaceful Poppies Papers are the focus of Coffee and Cards this week. Aren't they stunning?! This is our first card. The Happy Birthday sentiment and the inside sentiment stamps are from Perennial Birthdays stamp set. A really useful one full of lovely sentiments and imagery. They are available in my online shop. (no shipping difficulties currently – hurrah)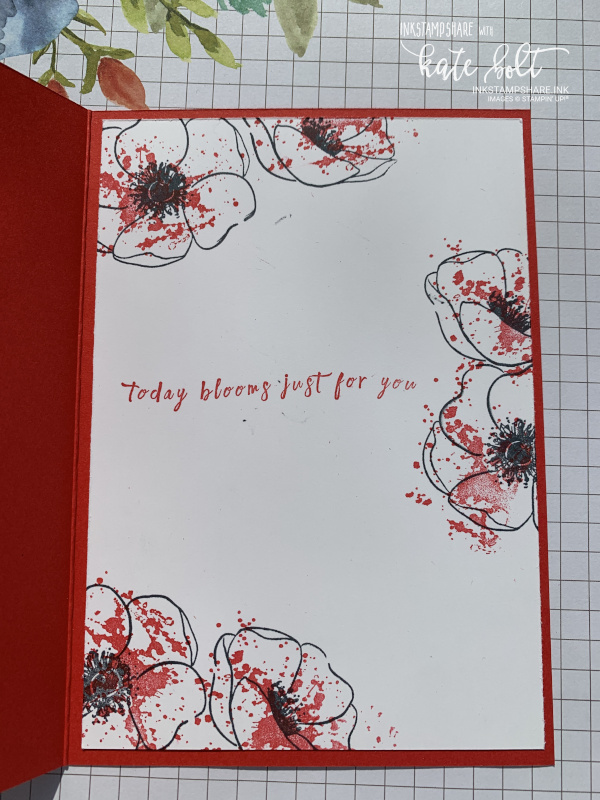 Stamp the inside layer with the matching Painted Poppies stamp set – definitely a favourite of mine this season. I just love the splatter stamp. The card and ink are Poppy Parade. No worrying about matching it up as Stampin' Up! do that for us. The colours carry across ink, paper, ribbons … I just love that. No guessing, no brain work haha! , no searching for the right colour and no waste as it always "goes"!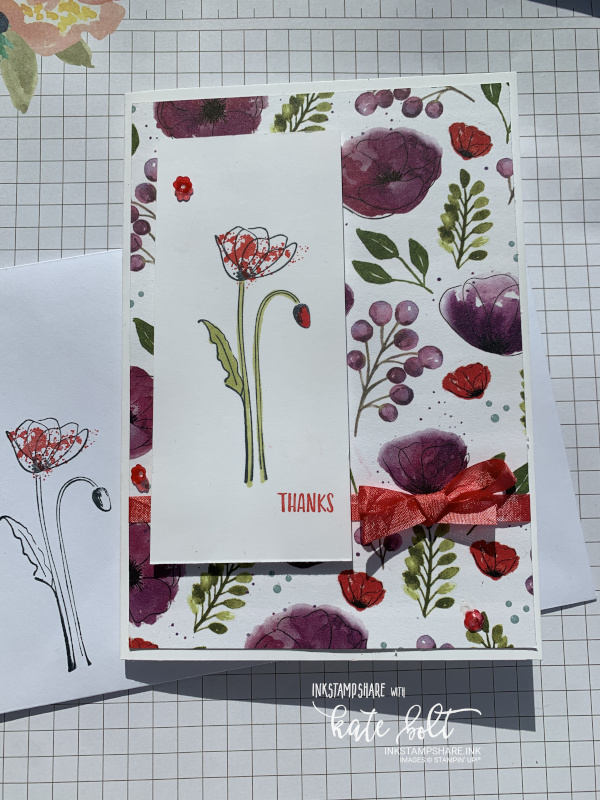 The second card uses the same papers, just choose a different design. I've popped it on a Thick Whisper White card base. Stamp the single poppy in Black Memento and use the small splatter stamp in Poppy Parade ink. Use a Poppy Parade Stampin' Blend pen to colour in the stem and small poppy head. Add your chosen sentiment and adhere with Dimensional foam pads. Did you spot the matching ribbon? It's the Whisper White Crinkle Seam Binding Ribbon, colour it with the Poppy Parade pen to match. You can see how on the replay. Finish off the front of the card with the pretty Peaceful Poppies sequins.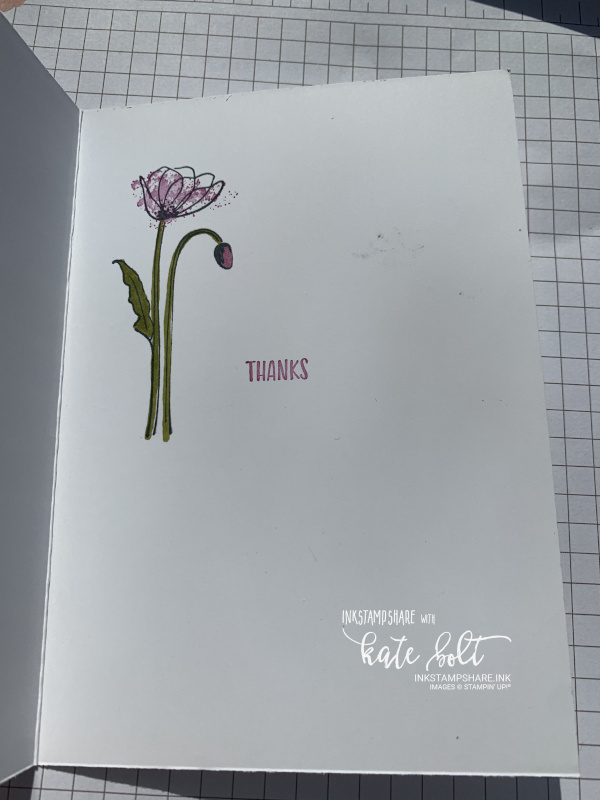 Add the same poppy image inside, colour it the same as the front but with Rich Razzleberry to tie the colours on the front of the card together. Add your sentiment to complete the card. Did you notice the stamped envelopes? So cheerful as they come through the post.
I am so excited about the Mini Catalogue. It's full of gorgeous new products I am loving creating with. We have Saleabration too with lots of great products including papers, dies and stamps and they are all free with a £45 spend from either the new Mini Catalogue or the Annual. Click on the catalogue images to browse. See which you like most from Saleabration or collect them all!
JOIN DURING SALEABRATION!
We also have the most amazing joining offer during Saleabration too! Don't miss out. Choose £130 of products and receive the mini trimmer, the gorgeous paper sampler and choose another stamp set all for £99! Free shipping is included. Take advantage of at least 20% off, free Saleabration items and Stampin Rewards on all your subsequent orders whist you are a demonstrator too. Get in touch if you'd like to know more. I'd love to have you on my team!