I've been playing with the Breathtaking Bouquet Background Stamp and I'm loving it!! I am super happy to be a part of an amazing International group of Demonstrators taking part in a training program to help build our businesses and this is our April Blog Hop. Welcome!!
You may be starting here or have come from another blog. The list is at the end of the post or you can hop along from blog to blog getting lots of ideas and inspiration as you go.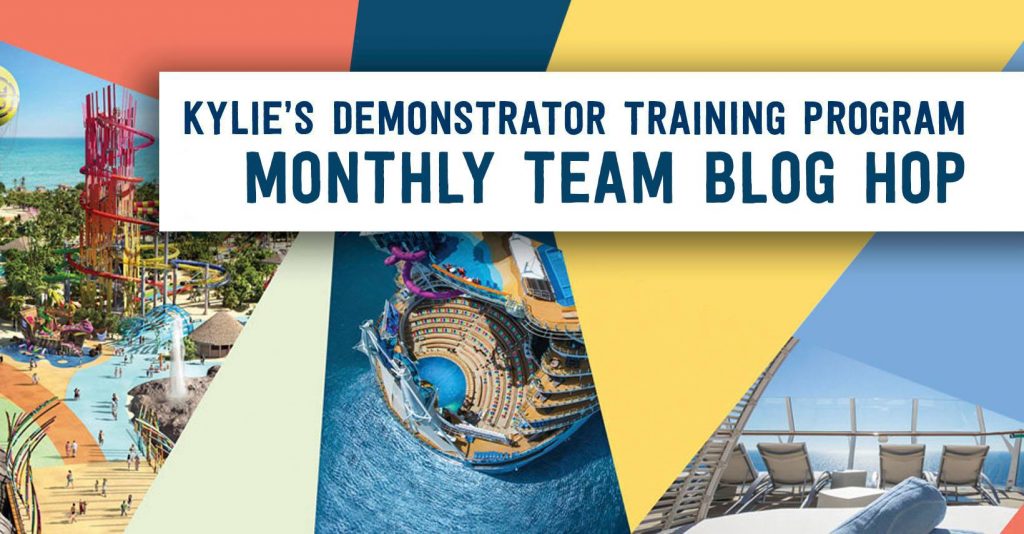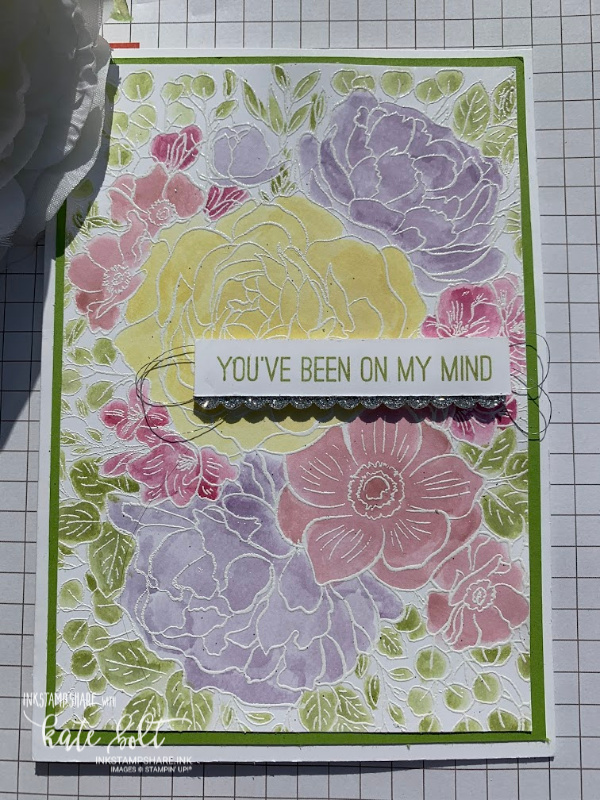 The Breathtaking Bouquet Background Stamp is just gorgeous. It's one whole background stamp. There is SO much you can do with it I think. This is the first time I've played with it . I've kept it really simple and I love it!!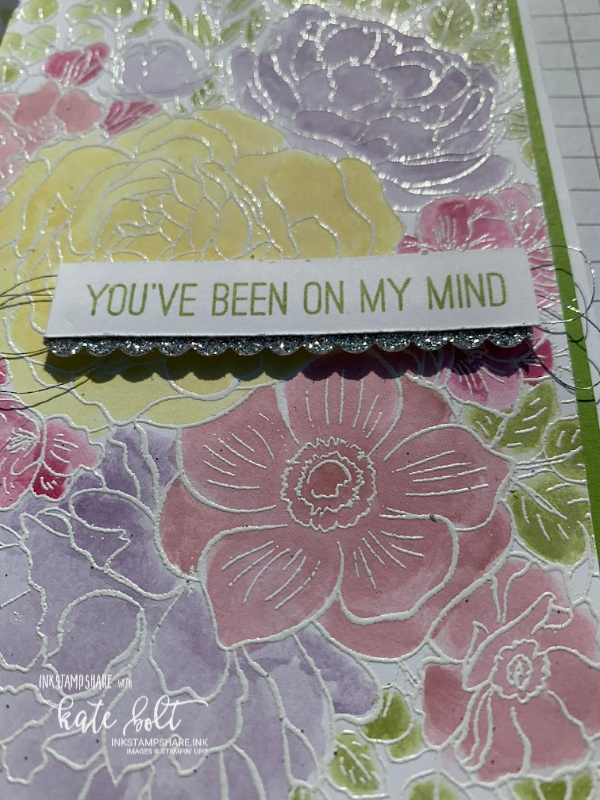 Breathtaking Bouquet Card
Simply stamp the whole image onto Water Colour paper and heat emboss using White Embossing Powder. Pick your ink pad colours. I've used Daffodil Delight, Rococco Rose and Highland Heather. Old Olive for the leaves. Use an aqua painter to pick up the ink and simply water colour the image. Great fun and easy to do as the embossed lines keep the colour from bleeding outside the lines.
I picked a sentiment "You've been on my mind" – perfect for the kind of cards I'm using right now but this background stamp would make a great Birthday, Wedding, Anniversary, Get Well or sympathy card too. This stamp has an amazing price point! Don't forget to pick up a large acrylic block too. So handy!
I do hope you like my card! You can start or continue hopping around here, so grab a cuppa and enjoy!