Smile! Inspire Create Challenge #068 – Hello and welcome to my blog. This time we have a sketch challenge and, instead of a card, I have used the sketch for a scrapbook layout! I have been itching to do some for a while and think this sketch is perfect!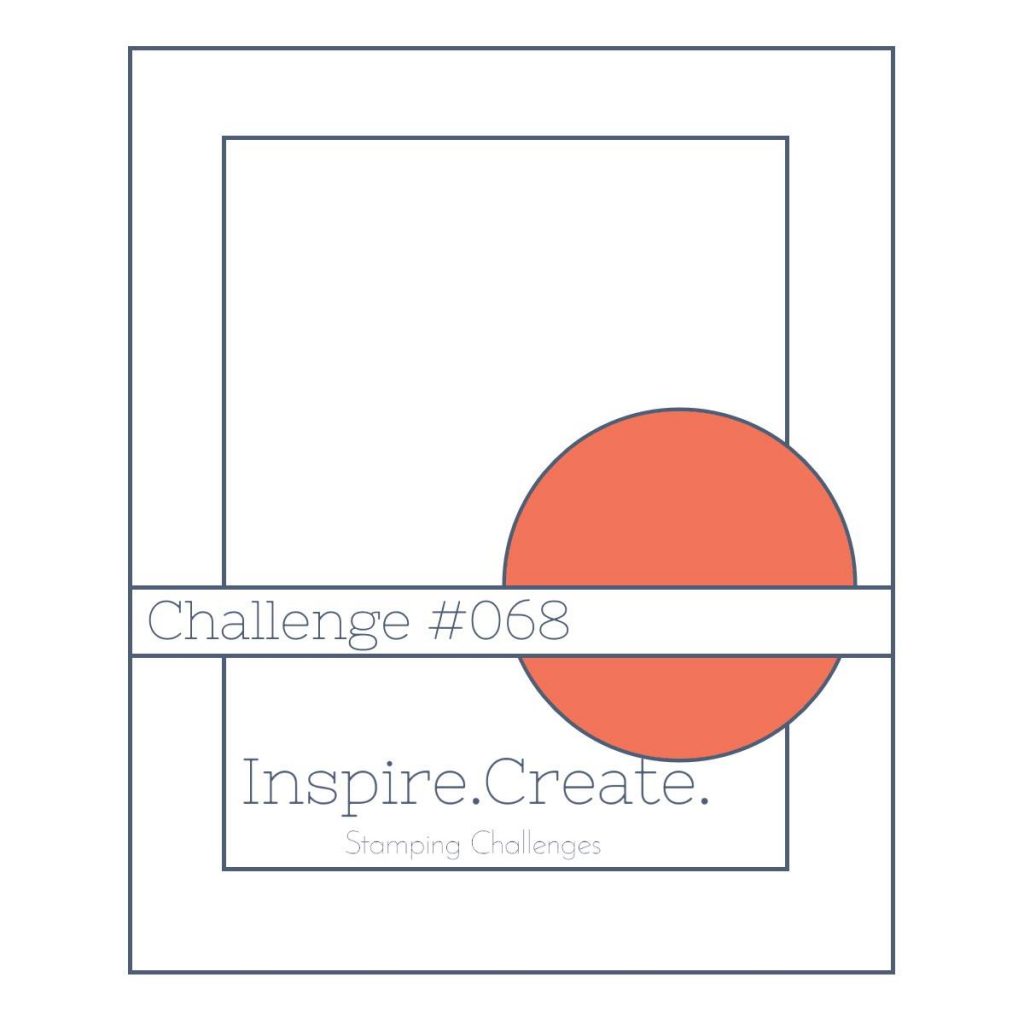 I was looking for photographs to scrapbook and happened upon this one. Its fabulous and begging for a page all of its own. We are a die-hard Disney family and are very lucky to have visited Walt Disney World many times and have ALOT of photos. It's definitely high time I got more of those precious memories off the computer and into albums. I stuck to the sketch pretty well don't you think?!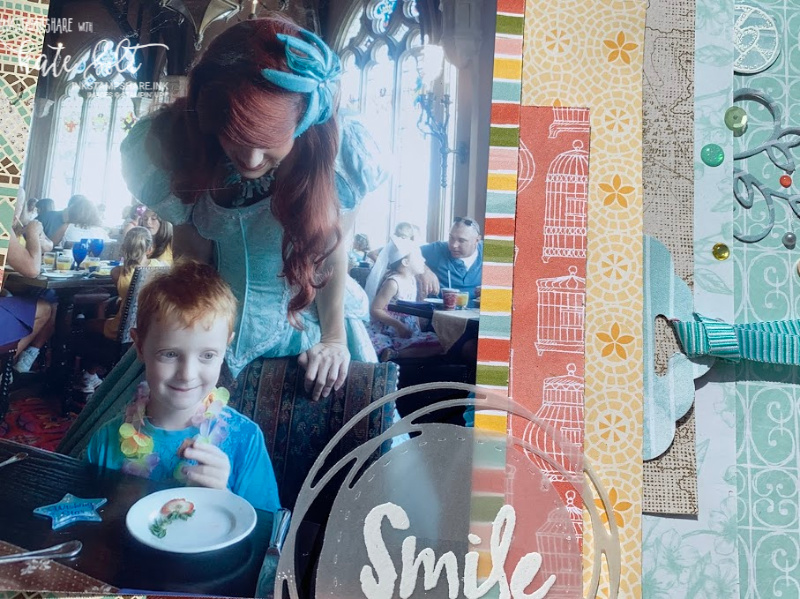 This was Fairy Tale Dining At Cinderella's Castle in the Magic Kingdom. ie Breakfast IN THE CASTLE no less!! Meeting Cinderella as you enter and then visited by the Princesses at your table as you dine! As you can imagine it is completely magical and as you can see, Jacob who is only 5 at the time just loves meeting Ariel. Isn't it amazing the memories that just one photograph can evoke?!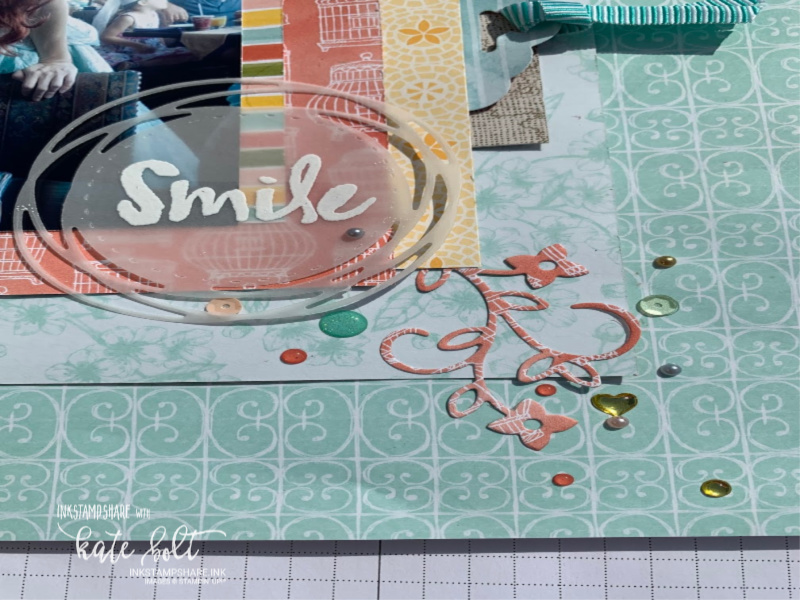 Smile! Inspire Create Challenge #068
The circle in the sketch is easy to recreate with a die cut vellum piece using the Painted Label swirl die. Use a title that reflects what you want to say. This stamp is in the Capture The Good stamp set. Make it "pop" by heat embossing on the vellum in White Embossing Powder.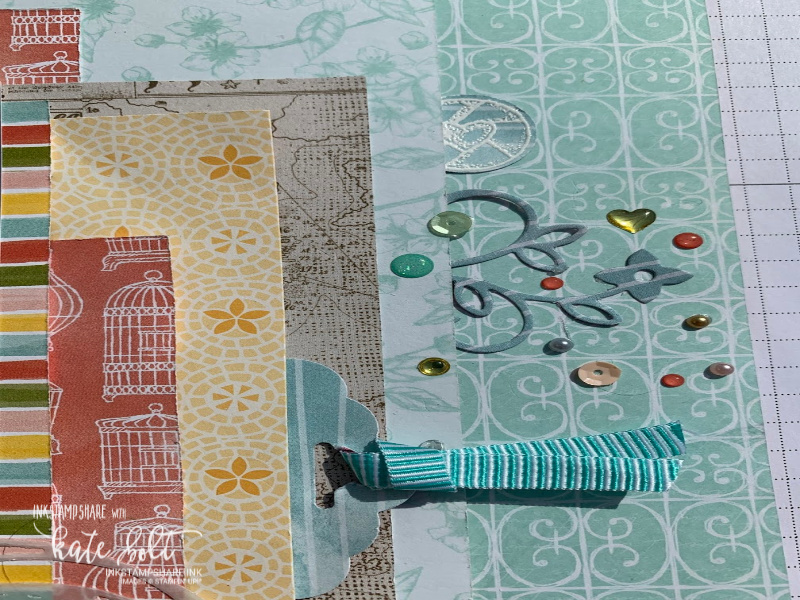 I have simply taken lots of scraps of patterned papers and layered them underneath the photograph. The papers here, are Bird Ballad, Parisian Blossoms, Mosaic Mood, and Sail Away. Just scraps cut into various rectangles. The journalling on the scrapbook is as important as the photo. Write it directly onto the page or on to a tag and tuck it behind the papers. I added a little ribbon to make a pull tab. Do you see the little circle with the heart? Its a camera shutter image from the Capture The Good stamp set. I heat embossed it onto the patterned paper, heat embossed it in white, and used a circle punch to cut it out.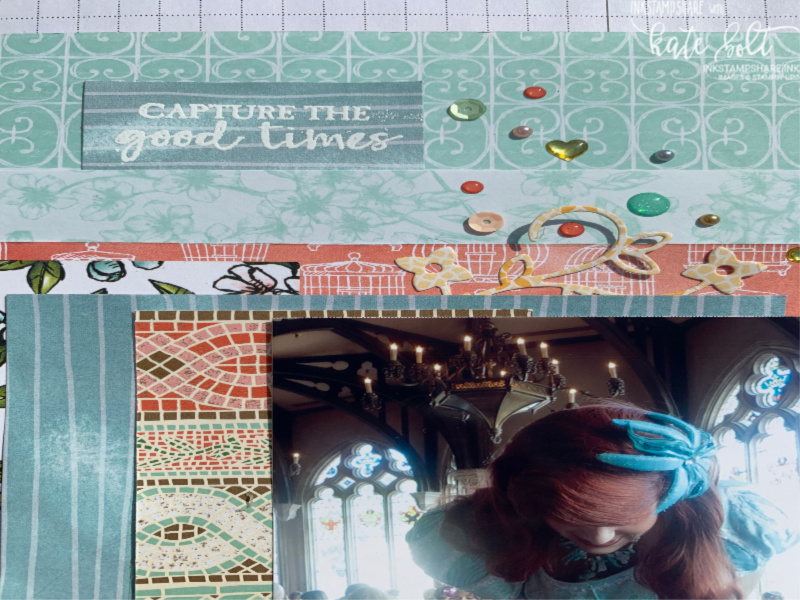 Capture The Good Times is also from the same stamp set. Perfect for a scrapbook layout! This set is on the retiring list in my online shop, so grab it if it's one you want! I'll definitely be using mine for a long time to come. The little flower spray is from the Well Written Dies and is added in three spots around the page using the patterned papers. Each of those spots has a good sprinkle of enamel dots, hearts and sequins to add some more interest.
Pop over to the Inspire Create Challenge #068 to see what the rest of the awesome Design Team came up with for this challenge here. You can see all the other entries and play along too! We would love to have you!