It's time for Inspire Create Challenge #072. This time we are using my card as a jumping-off point! Kind of exciting to see what everyone comes up with for this!
It's in neutrals with a splash of colour. A masculine card with a geometric design.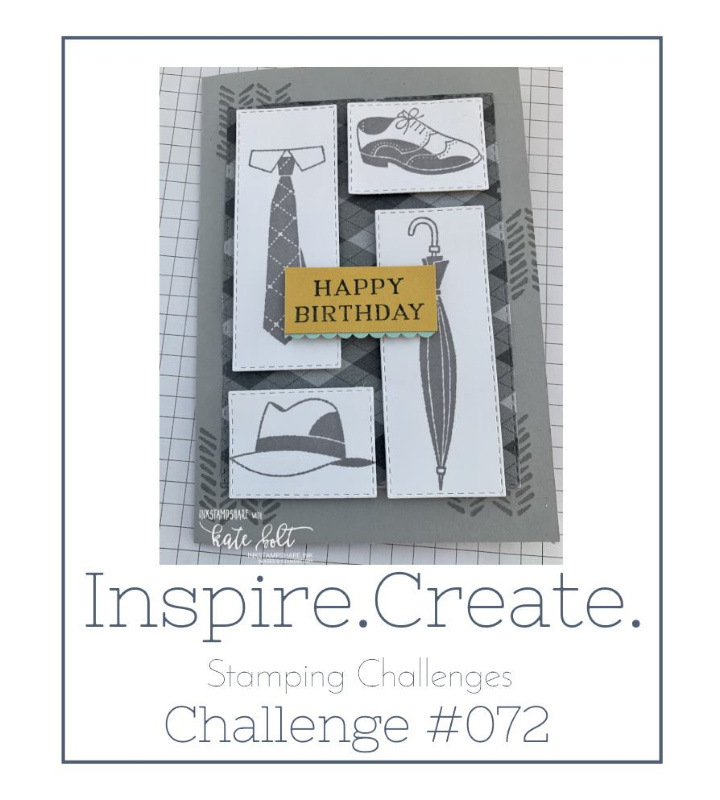 This time I have flipped the orientation to make it landscape. The beautiful In Good Taste DSP paper pieced in neutrals with a splash of colour and the Tailored Tag punch for a different yet still masculine, geometric design. A little artistic license!
Use the Ornate Thanks stamp set for the stamping on this card.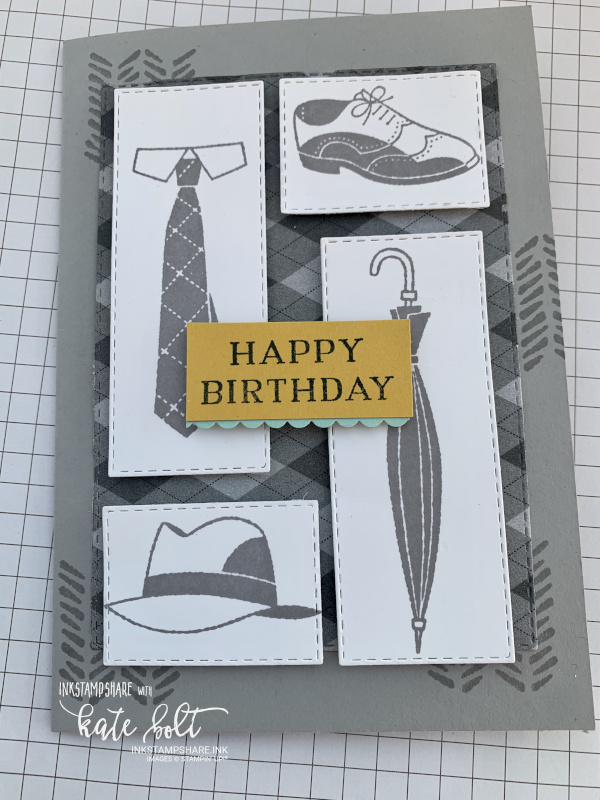 Shhh don't tell, but I actually CASED the original card from the Spring/Summer Mini Catalogue. You can see the card that inspired it below. And the blog post here. The catalogue is a great ideas book. perfect for inspiration or as a jumping off point – Just as we are using my card as inspiration for the challenge.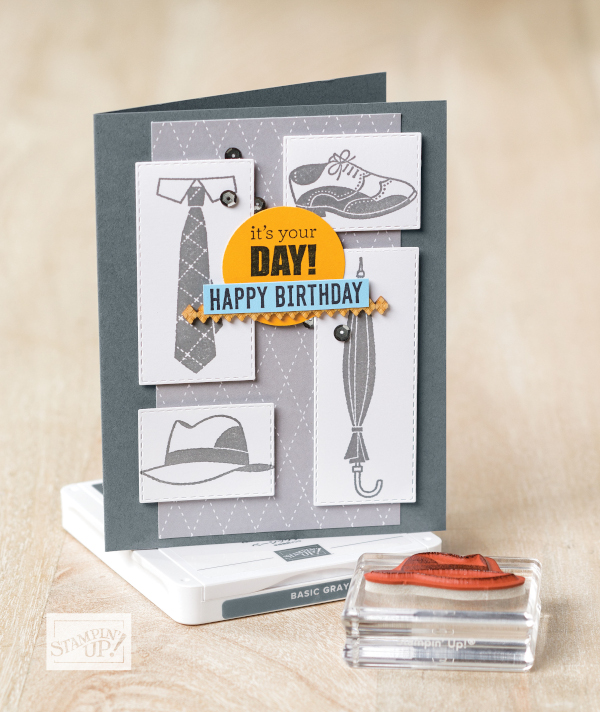 I can't wait to see what the rest of the Design Team come up with for the Inspire Create Challenge #072, It will be so interesting to see everyone's interpretation. You can see it here. Do pop over and have a look. Join along too. We would love to have you.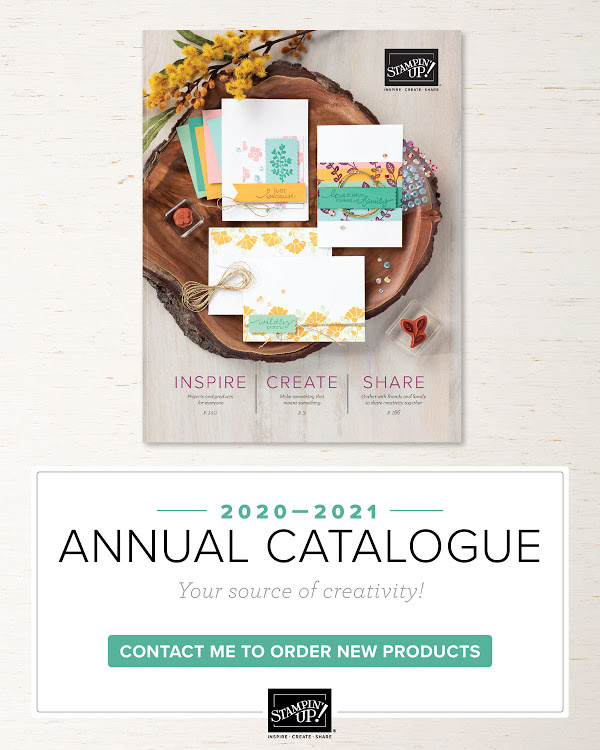 Your catalogue is great to shop from but don't forget to use it for inspiration. It's a great ideas catalogue!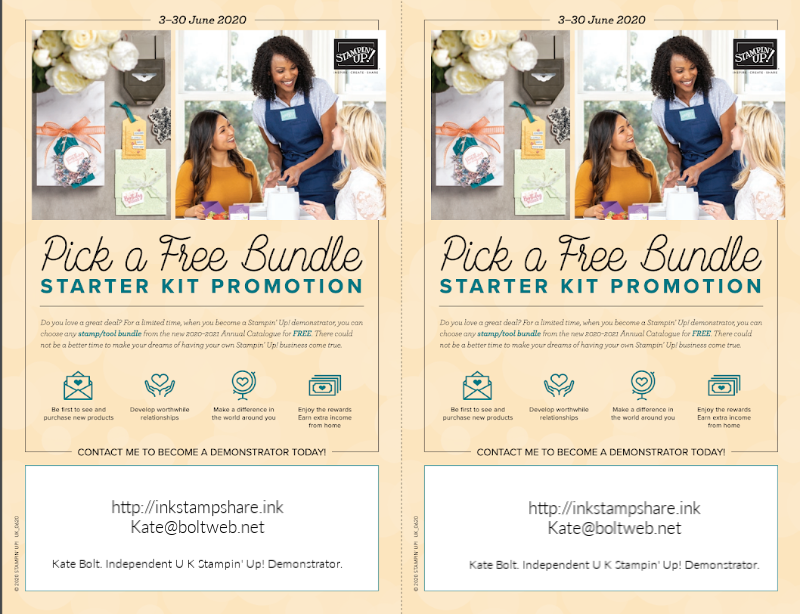 We have the most amazing joining promotion during June! – £130 of any product you like for £99, plus any free bundle you choose! Plus free P & P. It's FABULOUS! If you'd like a discount, an income from paper-crafting, or just a great deal you can click here to join my Inkredible team or contact me for more information.
You can see all the products I have used listed below with clickable links to my online shop.
Do click on the subscribe button in the sidebar to follow my blog if you don't want to miss anything.
Don't forget to use the hostess code at checkout if your order is between £20 – £150 for a thank you gift when shopping with me. The Hostess Code for this month is ZJA7H4BK
I really hope you like seeing what I've been up to. Do drop back in to see what I will be making next!