It's time for Inspire Create Colour Challenge #077 I love a colour challenge as it stretches me to use different colour combinations however I must admit to finding this one tricky!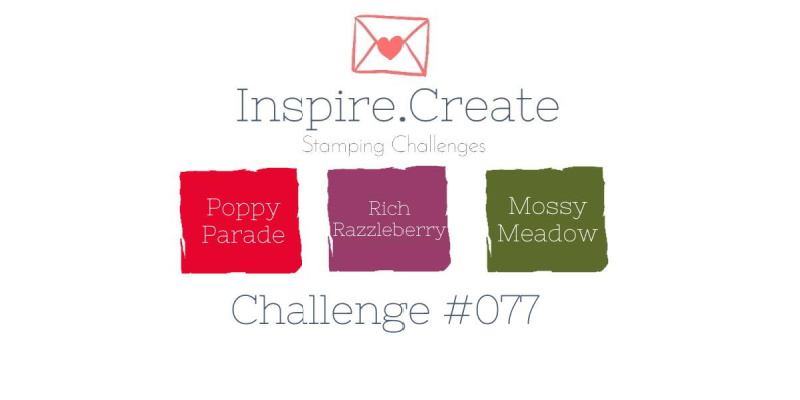 Such gorgeous colours, all three bright and bold. A nice, pretty understated stamp set is needed to work with this combination I think so I pulled out the Comfort And Joy stamp set.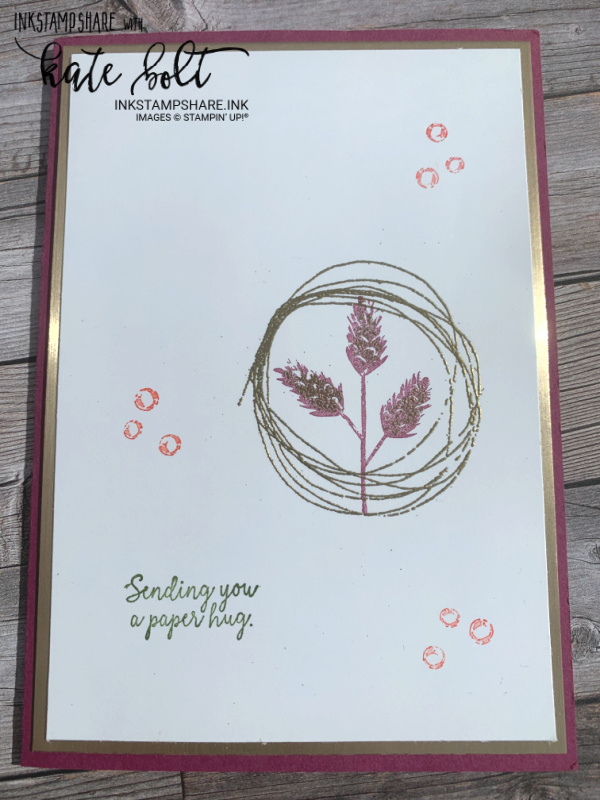 I love the "grass" image and was aiming for a warm, end of summer, early autumn feel with this card. ( Am I the only one who is always seasonally inspired in their card making? Please tell me I'm not alone!) The gold embossing is in addition to the colours in the challenge as it counts as a neutral. Stamp the grass in Rich Razzleberry then emboss the circle image in gold. I found the gold embossing powder stuck to the grass a little too. A perfect happy accident!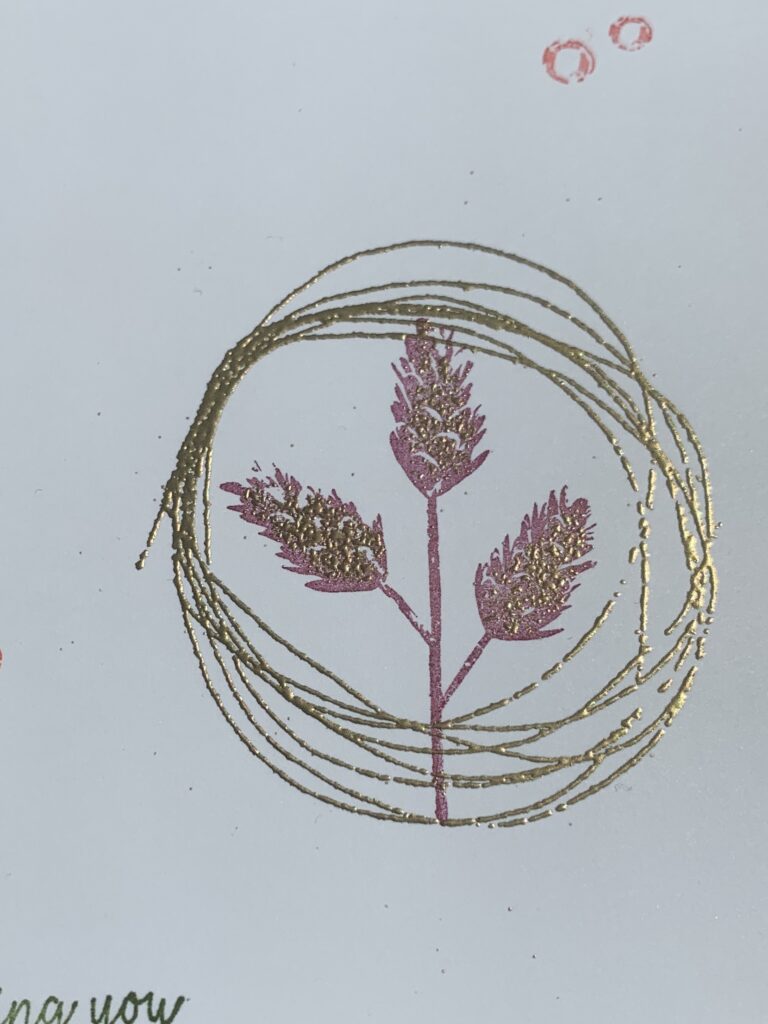 The Sending you a paper hug sentiment is perfect isnt it! I think it fits with the cosy feel of the card. Stamp it straight onto the card in Mossy Meadow ink. Stamp the sequins are in Poppy Parade – stamp off once first to soften the colour.
Did you see the metallic card I used as a layer? Its Brushed Metallics in Copper, Gold and Bronze and it's gorgeous! A new addition in the Mini catalogue.
I hope you like my interpretation of the colour challenge. Despite finding this combination a little tricky at first glance I'm really pleased with how it turned out. That's the great thing about a colour challenge. Pop over to the Inspire Create Challenge to see what the rest of the awesome Design Team came up with for the challenge. Do join along too! We would love to have you!