Positive Inkers Global Design Team
Welcome to the Positive Inkers Global Design Team. Our theme this month is the new Mini July – December Catalogue! My project this month is a Magnetic Planner Book Mark using the gorgeous Gilded Autumn Designer Series Papers and the Triple Banner Punch. I can't wait to see what everyone else on the team has come up with for this theme too. There's going to be so much inspiration!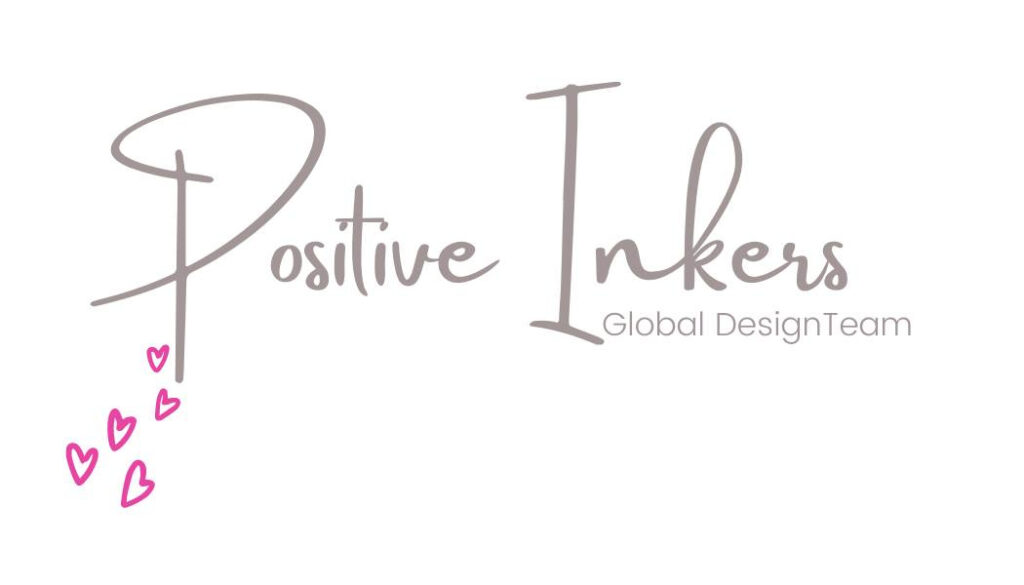 I absolutely love my planner and I love all the stationery that goes with it too. There's lots to think about at this time of the year. The children are at last going back to school this week and I also have lots to plan for my business over the next few months and of course, there is Christmas coming too. So my project for the Positive Inkers Hop this month is a magnetic book mark for my planner.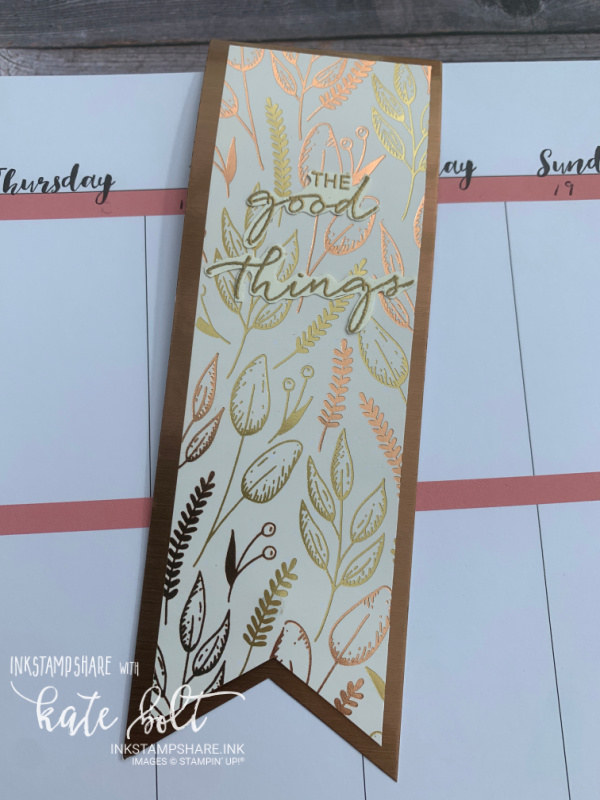 So simple to make! I love these Speciality foiled papers. Perfect for the Autumn months in my planner.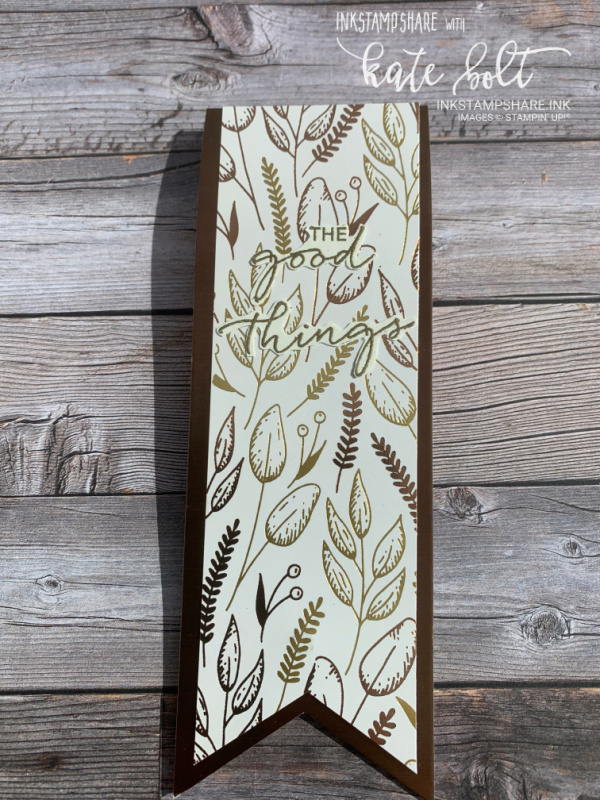 The inside is pretty too and the Designer Series Paper hides the tiny, strong neodymium magnet closure.
Magnetic Planner Book Mark
This magnetic planner book mark is easy to make using the Triple Banner Punch.
Cut a piece of Brushed Metallic Card at 2″ from a 12″ piece and score at 6″.
Cut 2 pieces of the Gilded Autumn DSP at 1 3/4 " x 5 3/4″
Punch the two ends of the card stock and the two pieces of paper using the Triple Banner Punch.
Attach the first magnet of the front of the brushed Metallic Card with an adhesive such as Stampin Seal or a glue dot. Adhere one of the pieces of DSP to the front, over the magnet.
Let the second magnet "find" where it should be on the back of the front of the bookmark and place a glue dot on the back of it. Press it into place. This will ensure its adhered in the right spot. Glue the second DSP over the top.
Your bookmark will now close nicely.
Decorate as you wish. I have stamped and heat embossed "The Good Things" in gold onto Whisper White card before cutting out and gluing onto the front. This stamp is from the Tasteful Touches stamp set.
These super strong, tiny magnets I got from Amazon and are perfect for the job. Do take care though not to leave within reach of small children and animals though.
I hope you love the box and might have a go at making it.
I can't wait to see what all the other Design Team members have come up with from our new catalogue! There are some super talented people taking part so grab a cuppa and continue hopping down the list for some fabulous inspiration.