Do You want to play Gnome hide and seek? I am playing with the Gnome For The Holidays stamps at Coffee and Cards this week. Have you seen/tried the Woodland Embossing Folder technique? It's such a simple, fun trick and I couldn't wait to try it out with the Gnome For The Holidays stamps!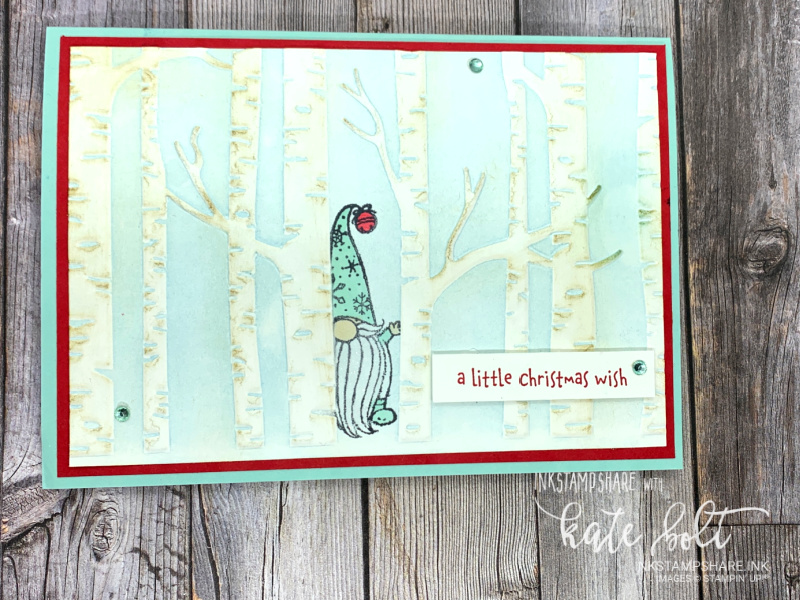 Gnome hide and seek! Just how adorable is he?! It's great fun playing around with the Woodland Embossing Folder.
You can see exactly how to do it here in the replay.
It's an old and well-loved technique but I'd not tried it before. Now I'm hooked! Such a fun Christmas card. I can't wait to send these out for Christmas.
So, later in the day, in a quiet moment, I nipped back into the craft room for another play. If gnomes aren't your thing it works so well with any stamps you like. It works so with this deer from Nature's Beauty stamp set!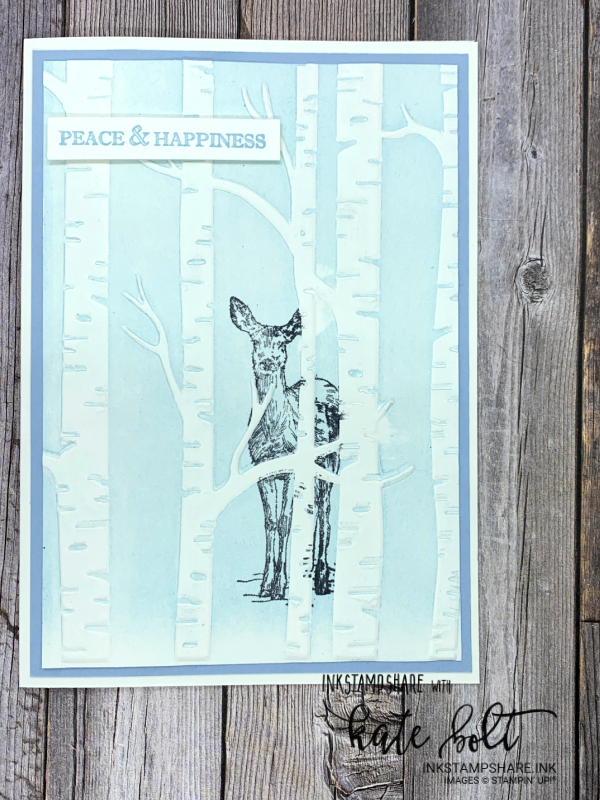 I'm going to try it with the bunny from this set – I told you I was addicted to this technique didn't I! I would love to know if you have a go at this technique and how it works out. Do let me know in the comments. I love to read them.
The Gnome For The Holidays stamp set is fab, right up my street for fun at Christmas. Light-hearted but not too cutesy. I've no idea why there are gnome connotations with Christmas, but I love them, and why not?! If you like them, here is another project using them. Here
Have you seen the Joy To The World Paper Pumpkin Card Kit? It's beautiful! At £20 for the all included kit, it's amazing. Perfect for sending all those cards this year and with so many spending more time at home currently it's the perfect project! Just add an acrylic block (D) to your order if you don't already have any blocks. Click on the images below to order in my online shop.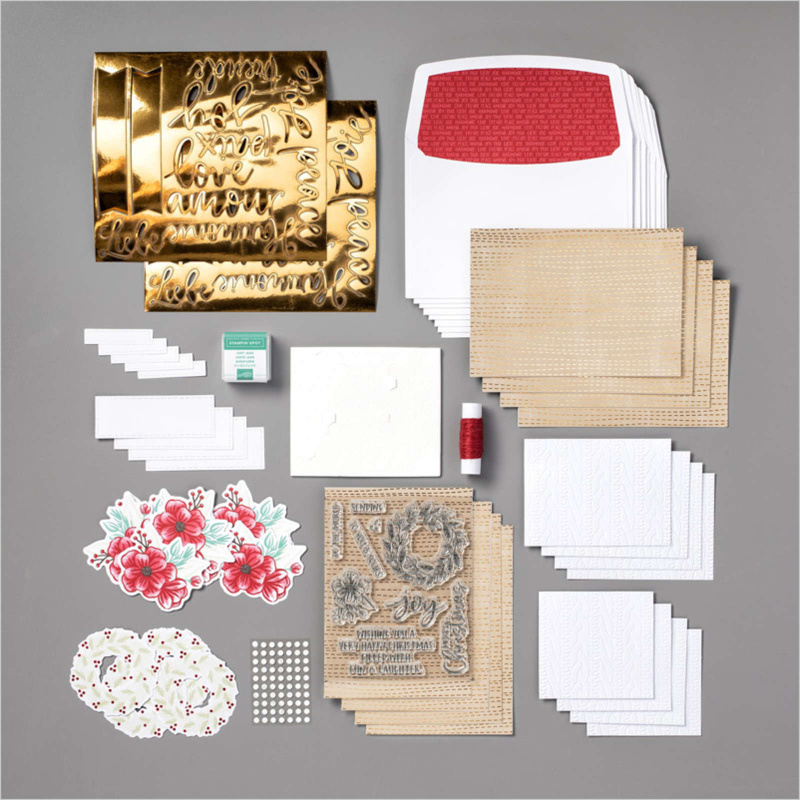 NB – We have had news that we now have limited availability left of this kit. It's definitely a popular one.