Crafty Christmas Countdown
This Magnetic jotter cover & pen is so easy to make and perfect to gift. I always seem to need a piece of paper and a pen, especially in the kitchen. The magnetic strip on the back makes sure you can pop it on the fridge and it will always be to hand. I'll be using mine to jot down my cooking timings on Christmas day.
Magnetic Jotter Cover & Pen
You can see how to make them in the replay here. Do let me know in the comments if you give it a try . I'd love to know.
These ones are all made as part of a Crafty Christmas Swap I'm part of with my local craft group. It was such a lovely, fun thing to do. Especially as we've not been able to meet up in person for months. So lovely to connect, give, and receive some handmade happiness at Christmas.
These jotters are tall, slim ones, inexpensive, and widely available. These ones are from The Range. There are lots of tutorials out there to make this kind of cover but they all seem to open upwards. Considering the jotter is tall and skinny and I wanted the pen to fit, I decided on a side opening. I just measured it to fit. It's such a simple thing to make! I had no idea.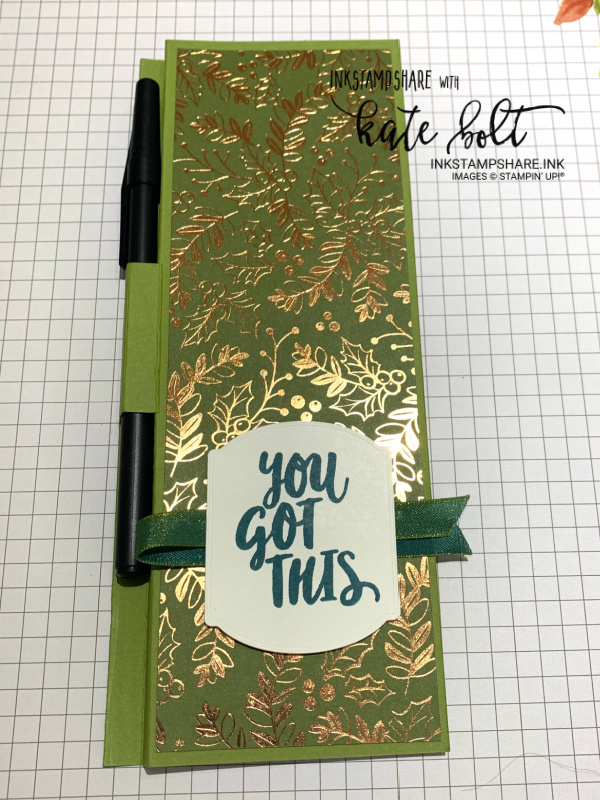 The papers are the Brightly Gleaming papers with coordinating card.
A little stamping onto Whisper White using the Ridiculously Awesome stamp set.
Add a little ribbon . This one is Pretty Peacock Reversible Ribbon.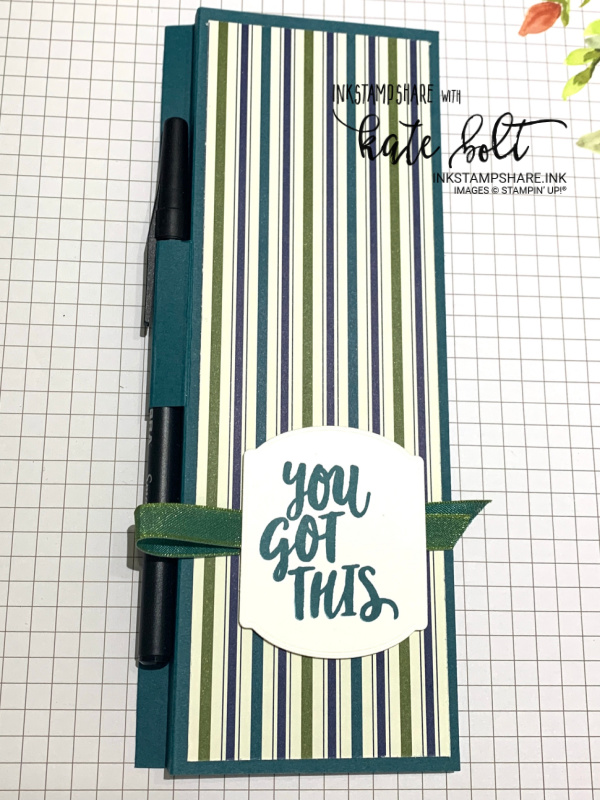 Just one more Crafty Christmas Countdown to come this Friday. Christmas is almost here! See you live over on my Facebook Page here on Friday 7 pm GMT.