Just how perfect is the Well Suited Suite Collection for creating masculine cards?! It featured in my Facebook Friday Live this week and I had a great time playing with it, making Dinner Jackets, Shirts & Scrubs!
Dinner Jackets, Shirts & Scrubs!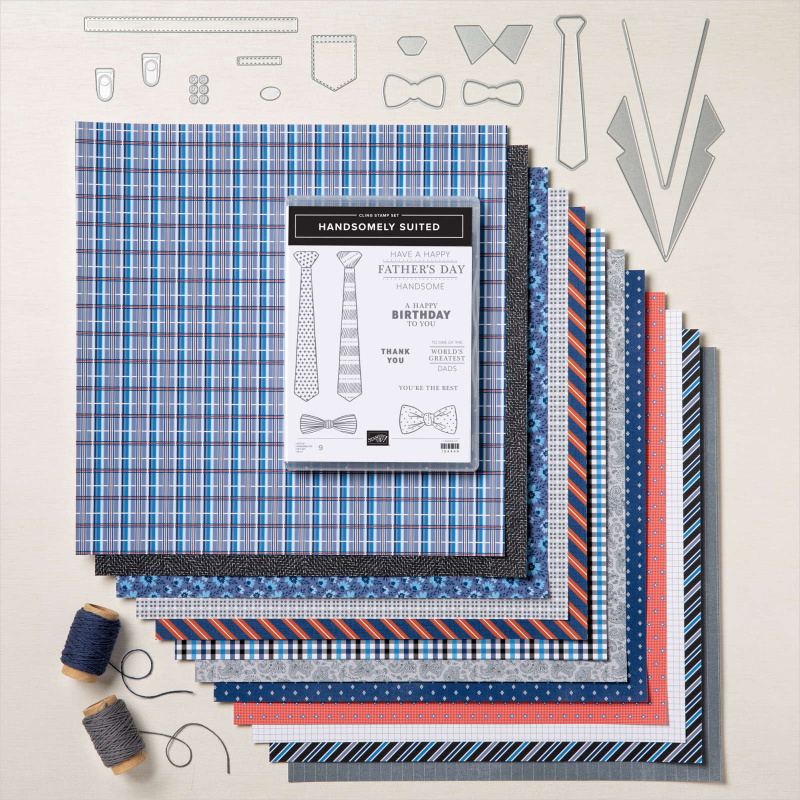 The Well Suited Suite Collection – these papers are going to make some fabulous shirts!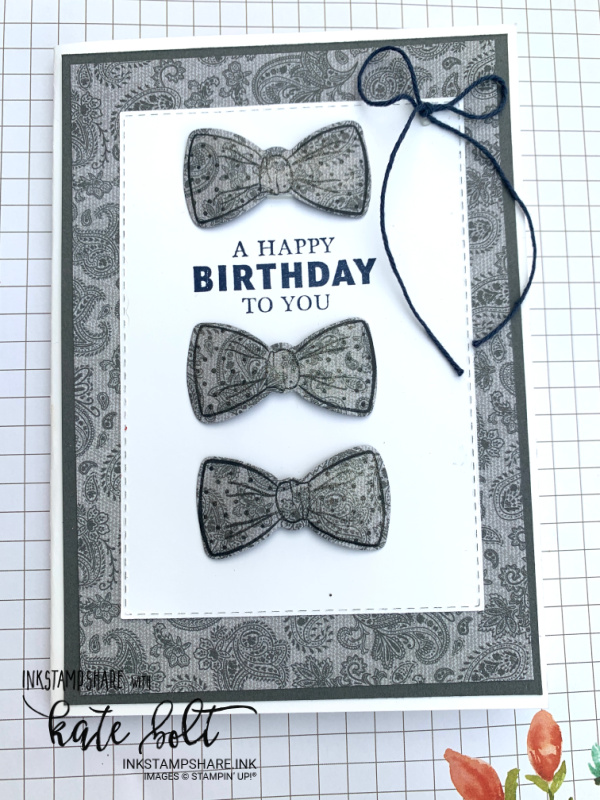 The first card from my live. A man's birthday card. These papers are from the Suite too. Simply stamp the bow ties, cut them out with the dies and add them to your card with some dimensionals.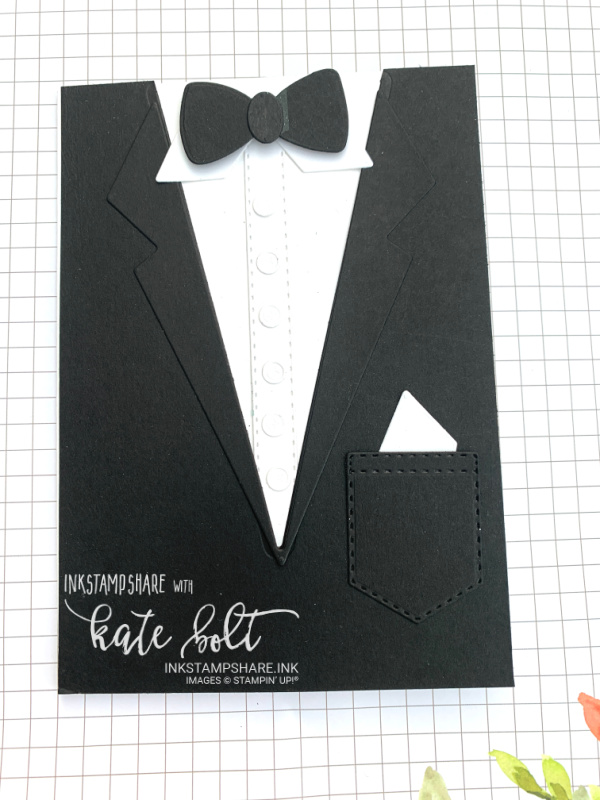 UseBasic Black card and Whisper White with the dies to create this Dinner Jacket card. Perfect to celebrate special or important occasions. There are so many uses for this bundle. Birthday, graduation, wedding, 21st birthday, Prom … The list is long.
I knew that I would have to make some fun shirt cards too. The kind if shirts that my son would wear, something for the younger generation. So I picked out a couple of sheets of Designer Series Papers from the Paper Blooms papers from Saleabration and asked my son if he would wear a shirt with these patterns on. He said yes !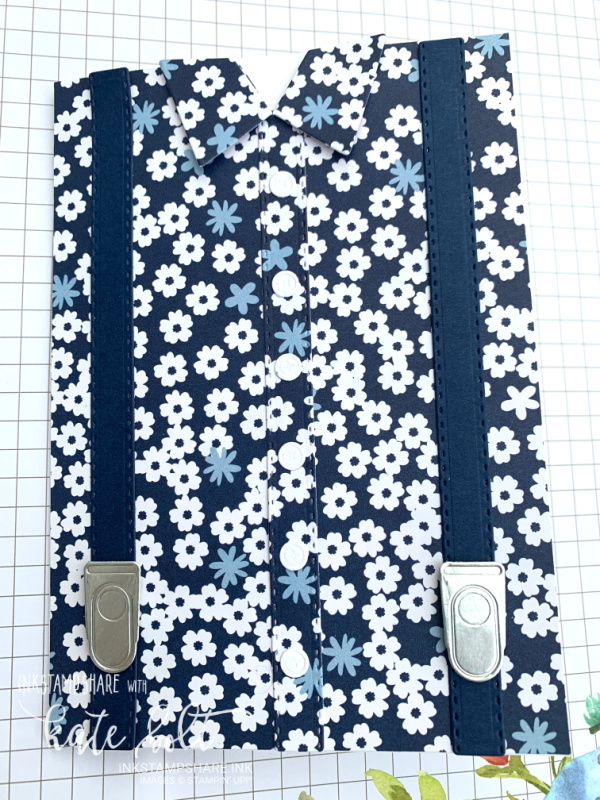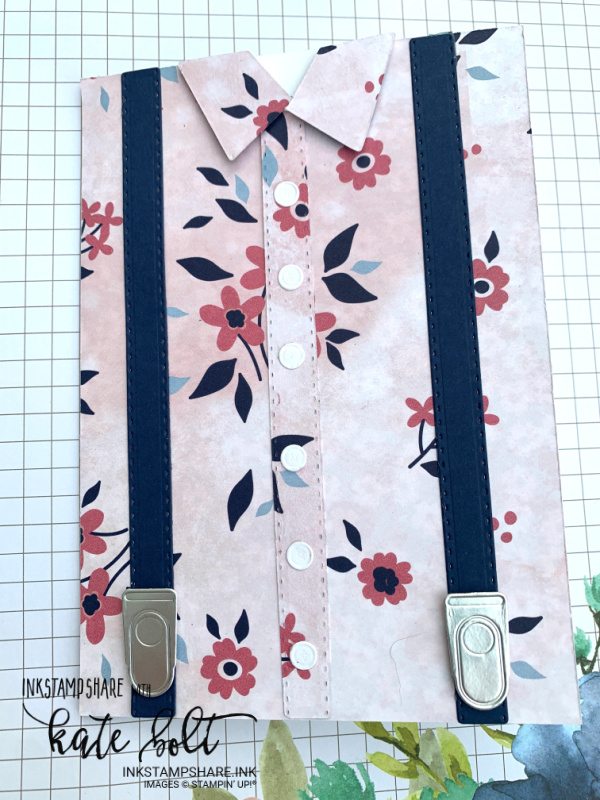 Not so sure about the blue braces on this one but he loved the shirt!
But what I thought of when I first saw this bundle was this! My question was, could I make a scrubs top card? And yes ! Absolutely you can!
So very close to my heart, this has been my uniform for years! And with the current situation, I had to add a rainbow thank you NHS. For we are all so very thankful at the moment. Easy to add using the Rainbow Glimmer Paper and the Playful Alphabet dies. Great timing too as I've just heard that my lovely mum has a date for her vaccine next week! Woohoo!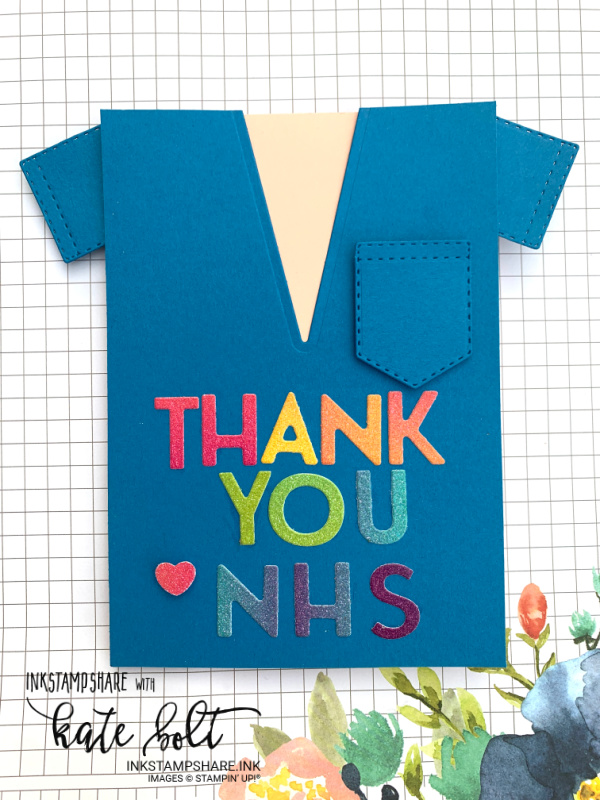 Thanks for popping by, do come back soon for more crafty inspiration!