Bringing you a Darling Donkeys Waterfall Card for Saleabration Sunday. Hello and Welcome to my blog today. Saleabration is in full swing! The most exciting time in the Stampin Up year and to "saleabrate" I am bringing you a new project every Sunday during Saleabration featuring my favourites!
Just how fun are the Darling Donkeys?!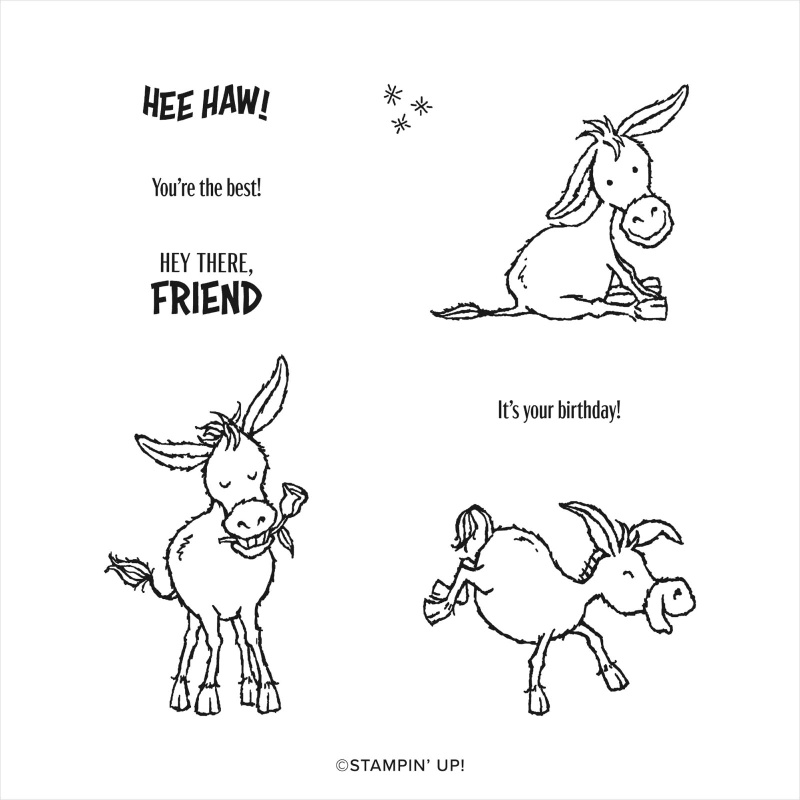 Just right to create a Darling Donkeys Waterfall Card.
These cards are fun and easy to make!
I've made a YouTube video tutorial to show how to make it.
I hope you like it, do give me a thumbs up and subscribe if you do. Small things like that help me alot.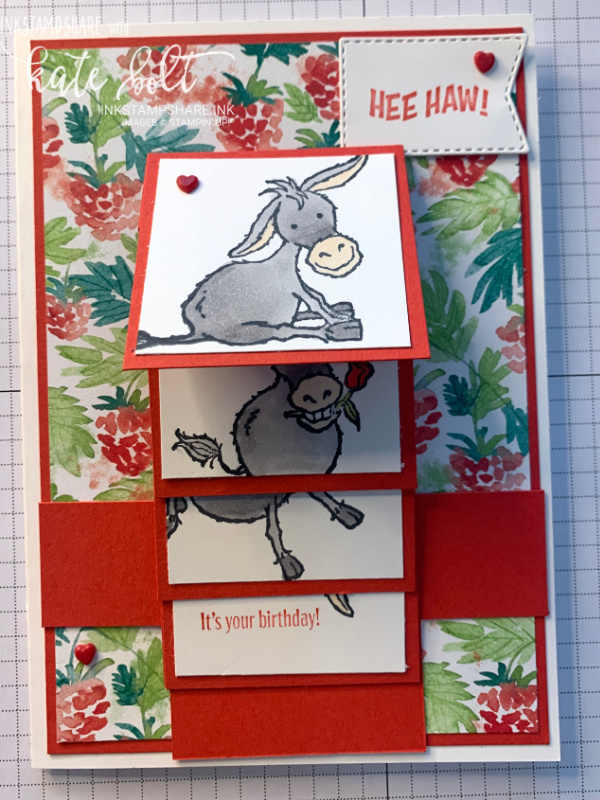 Interactive cards are so fun!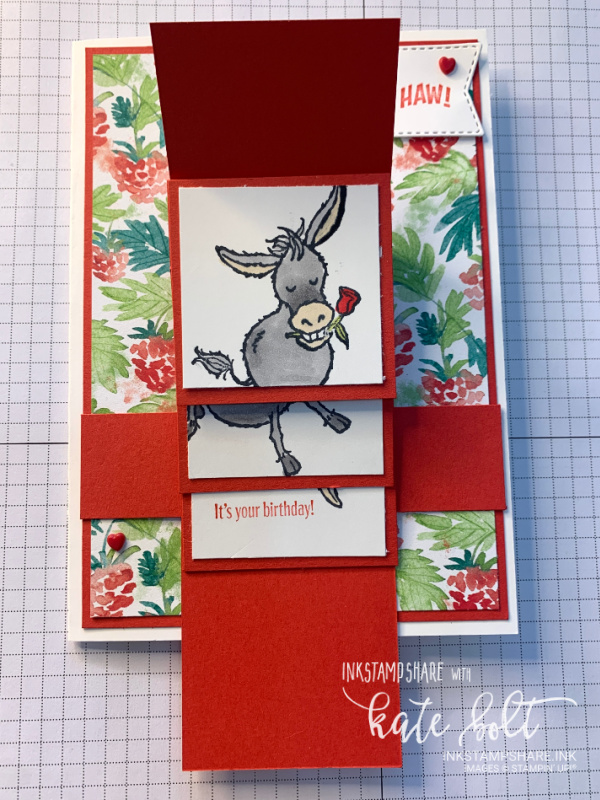 These guys are perfect for it don't you think.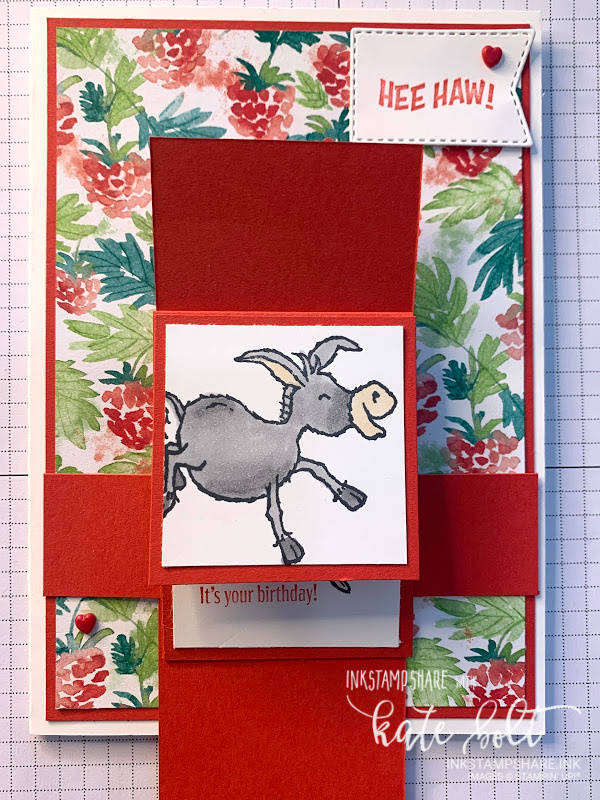 I hope you like it. Do let me know in the comments. Ill be back for another Saleabration Sunday next week. In the meantime I will be back on Tuesday with Coffee and Cards and on Friday with a favourite from the new catalogue.
You can find me live on Tuesdays for Coffee and Cards at 11 and on Fridays at 7 pm here on my Facebook Page and also as a replay on my YouTube channel here.
Waterfall Card – Measurements
Card Base Basic White : A4 . Cut in half and score in half
Card Layer Poppy Parade : 10 cm x 14.3 cm
Patterned Paper : 9.5 cm x 13.8 cm
Basic White card : 4.5 cm square x 4 pieces
Poppy Parade Card : 5 cm square x 4 pieces
Long strip of Poppy Parade card 5 cm x 23 cm – score at 5, 7, 9 and 11 cm.
Poppy Parade card : 2.5 cm x 10 cm
You can see another project using the Berry Blessings Papers here.
Thanks for popping by, do come back soon for more crafty inspiration!