Hello and welcome to my blog. It's Tuesday. Time for Coffee and Cards and this week I am pulling out the stamp set Enjoy The Moment and playing with colour! One of my favourite stamp sets from the January to June Mini Catalogue.
Enjoy The Moment – Colour Palette
You don't need a specific colour palette to create this card. You can pull out a number of ink pads and experiment. This one had a base of Bumble Bee card and I've made sure to add in some stamping with Bumblee ink on the card and in the sentiment. The ribbon in Bumblee bee pulls it together.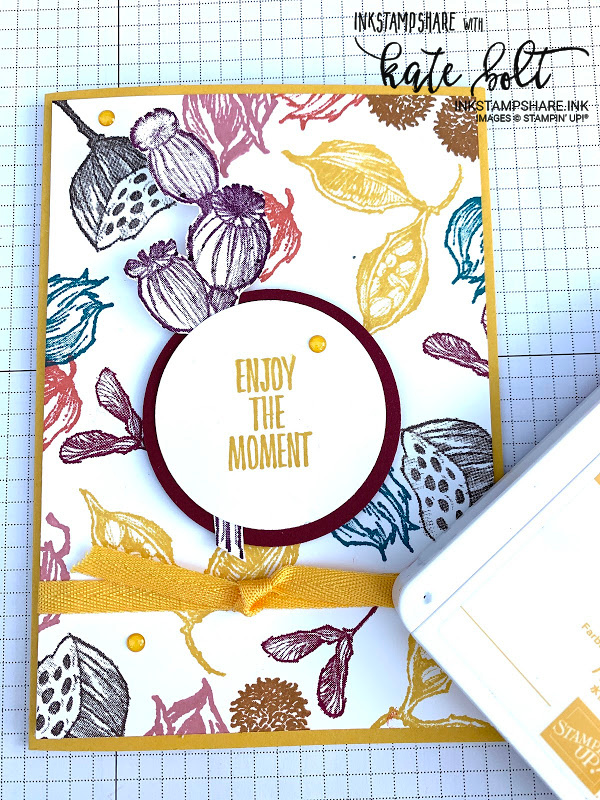 The other colours I have stamped the images in this one are Early Espresso, Pretty Peacock, Rococo Rose, Cinnamon Cider, Merry Merlot and Terracotta Tile. Quite a mix but the Bumblebee yellow in the base, ribbon, enamel dots and sentiment pull it all together. Bumblebee is one of this years In Colours and is so cheerful!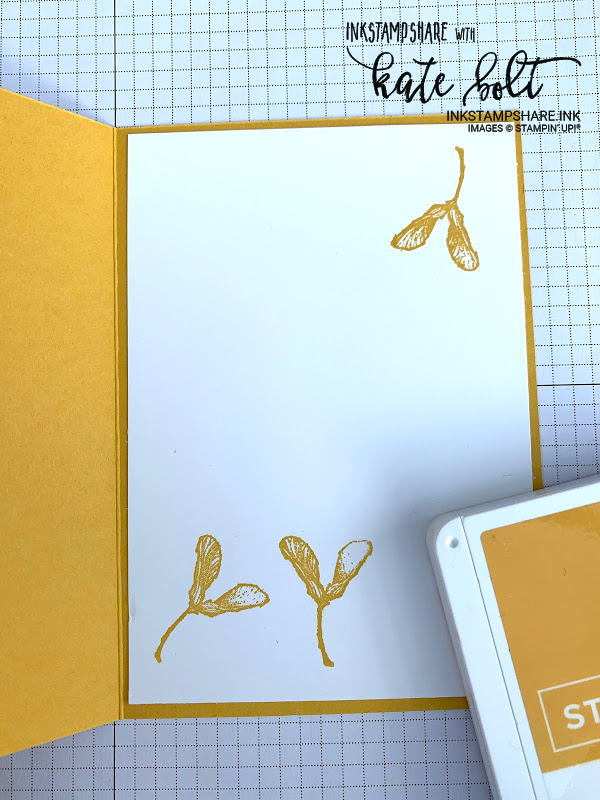 Stamp inside too. Add your sentiment or leave blank to write as I have done.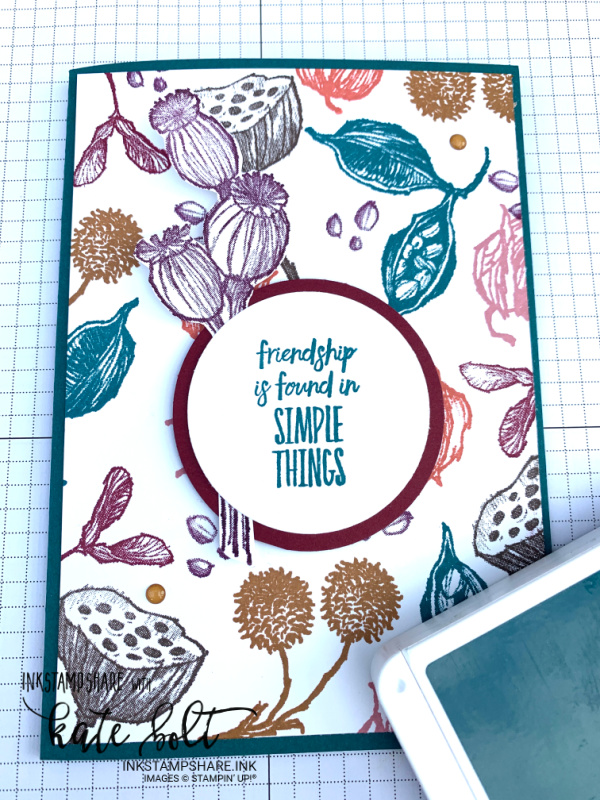 This card uses the same colours. Just leave out the Bumblebee. The card base is Pretty Peacock card as is the ink in the sentiment. Punch out a larger circle in one of the colours in the stamping. This is Merry Merlot. Add your embellishments to match some of the stamping. These are again from the enamel In Colour dots in Cinnamon Cider.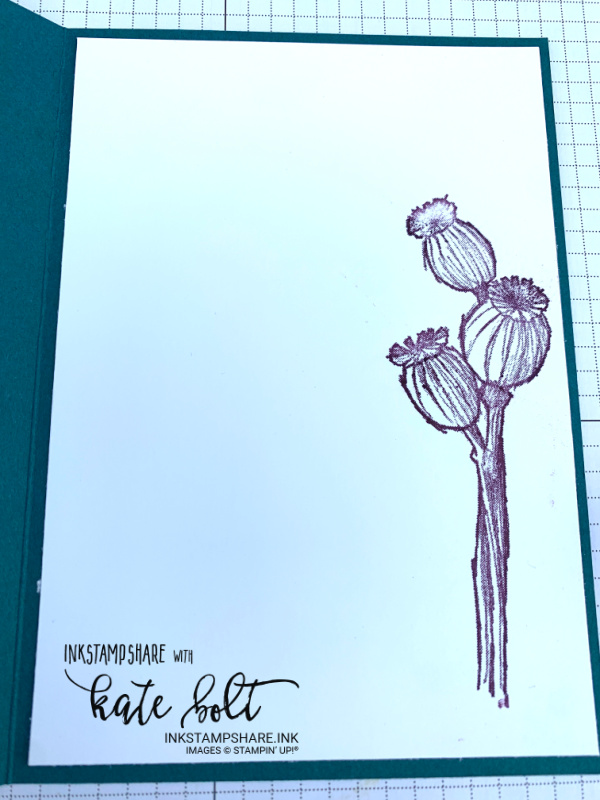 I love this large seed head stamp in this set, stamp in side in a colour you have used on the front. This is Merry Merlot.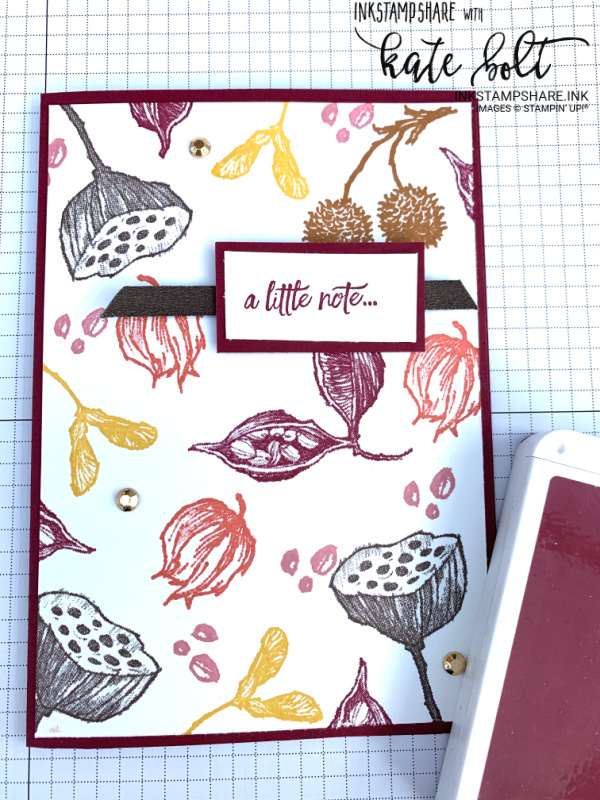 Use the same colours again but mix it up a little, Take out the Pretty Peacock and add in the Bumblebee again. The base of this one is Merry Merlot. The ribbon is Early Espresso which is also one of the inks used in the stamping. It's a fabulous neutral colour. Add some of the Gilded Gems to complete.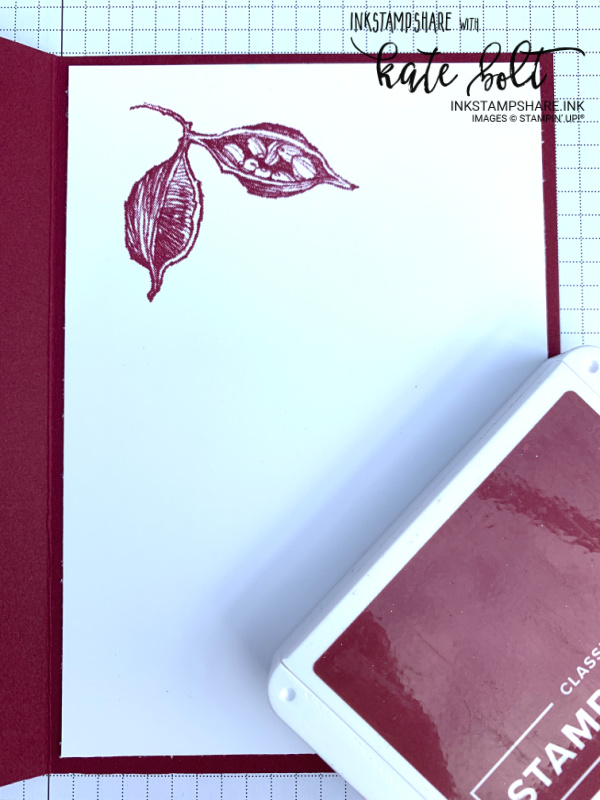 Merry Merlot stamping inside.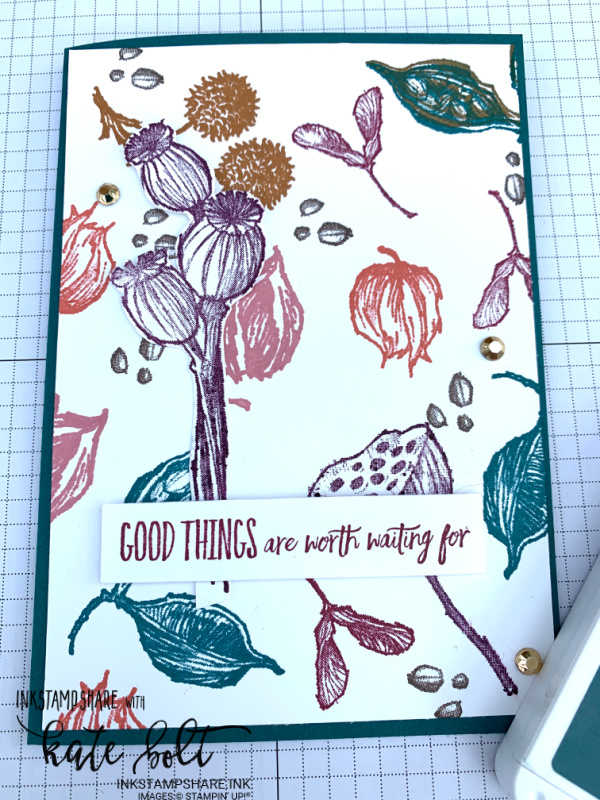 This is my original. I love this sentiment, especially right now as we are all getting through and looking to brighter times ahead. It will all be worth waiting for.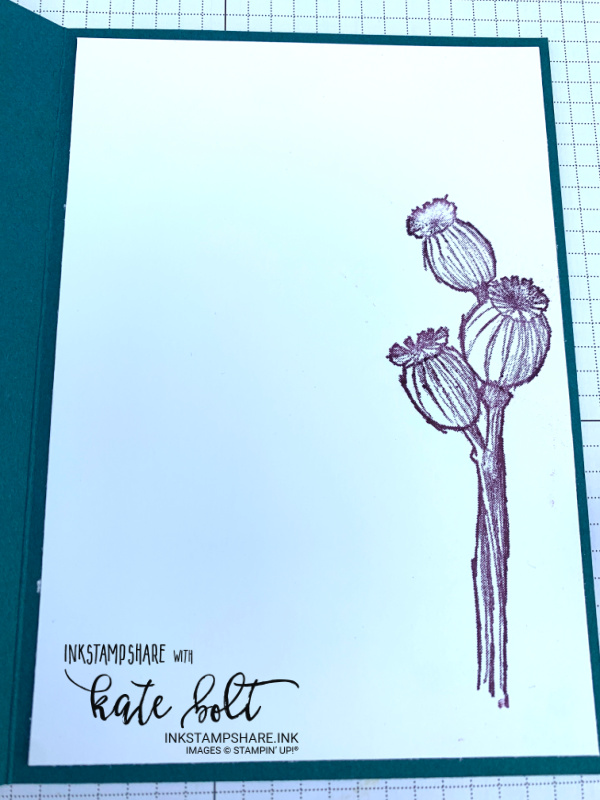 I hope I have inspired you to take a selection of your ink pads, a couple of matching card colours and some ribbon or embellishments in one of the ink colours to tie it all together. This stamp set really is beautiful and it has a great selection of phrases including a Happy Birthday. It will be a great set for making masculine cards too.
You can find me crafting live on Facebook every Tuesday morning live for Coffee and Cards at 11 am GMT and on YouTube on Friday evenings at 7 pm GMT. Do join me, won't you!
Thanks for popping by, do come back soon for more crafty inspiration!