Hey, Chick Stamps Are Back! How fun are these?! The Hey Chick! stamp set was a Saleabration stamp set way back in 2017. You have no idea how happy I was to see it return this month with a set of accompanying dies, plus a Birthday Chick stamp/die bundle too!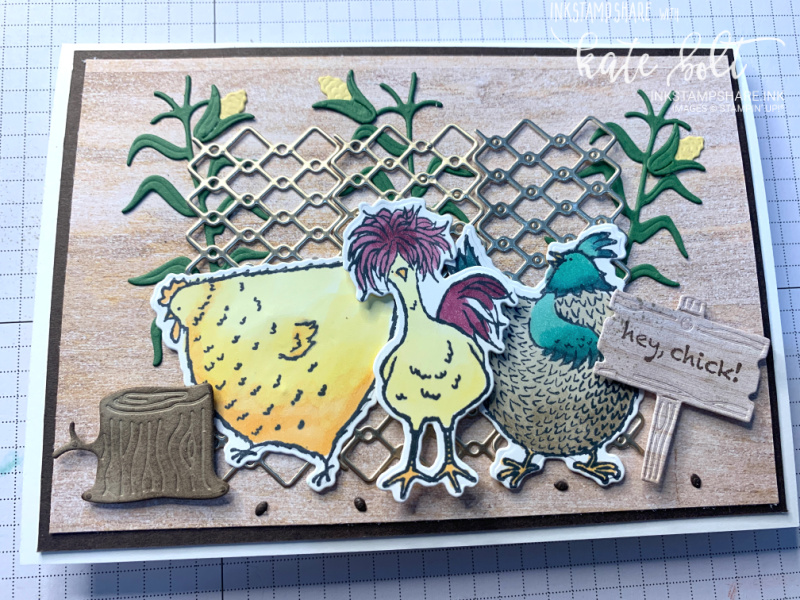 Hey Chick! ….. You're a good egg! Stamp the chickens and use Blend pens to colour them then cut them out using the dies. Use whatever medium you prefer to colour them in. I am loving the Blend pens. Use metallic foil paper for the chicken wire or a neutral. I love the attention to detail in this set! can you see the little corn on the cob and the wood texture on the tree stump? I had so much fun creating this scene and can't wait to send it out!
Hey, Chick Stamps Are Back!
Here is the replay of my Facebook Friday live uploaded to YouTube, You can see how I made both the cards and get a better look at these fun stamps and dies.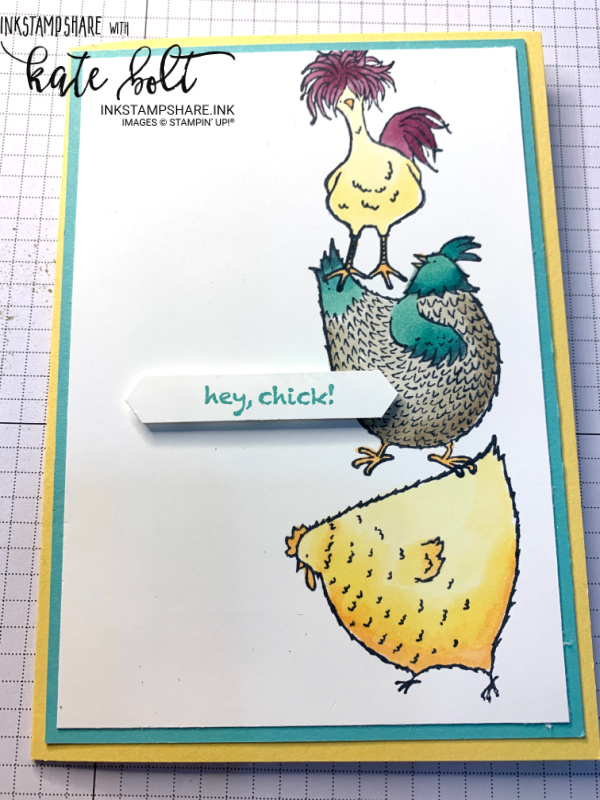 This card is really fun. Just using the stamps.
It's a version of a card I made using watercolor pencils when the set first came out. You can see the YouTube video I made for that one way back then here.
They are proving so popular! I'm not the only one who loves this fun stamp set. They are only around for a limited time though. Until the end of June. Don't forget that each comes as a bundle saving you 10% over. If you grab them this month ( February) you could earn your Saleabration free product too.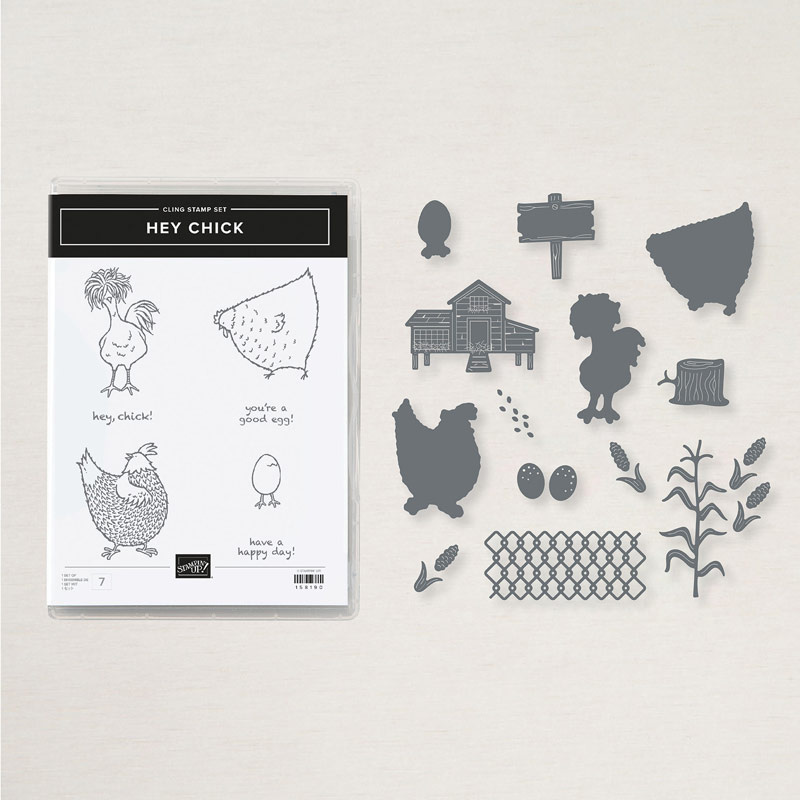 Here is the Hey Chick Bundle. It's so fun!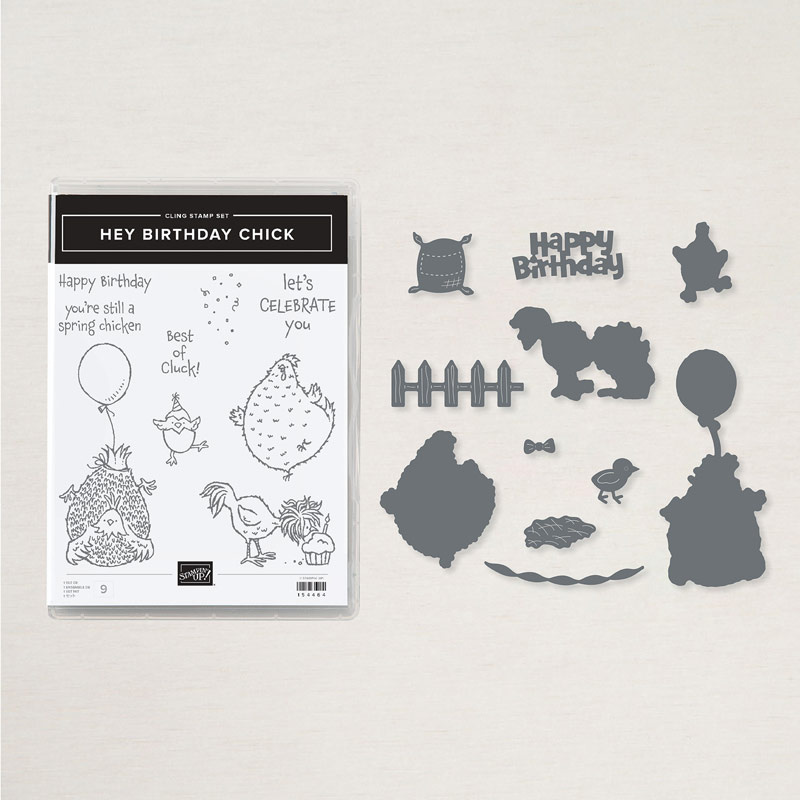 Here is the Hey Birthday Chick Bundle. fabulous for fun birthday cards and for Easter too! Check out that Happy Birthday die cut!!!
I'm going to be using these bundles a lot to create some fun projects, so watch out for those coming up.
Thanks for popping by, do come back soon for more crafty inspiration!