Today is Spring Equinox! I am so thankful to be looking forward to the longer, brighter days ahead. It's been a long winter hasn't it? It is so fitting to be using the Basket Of Blooms stamps at Coffee & Cards this week. Such a great set! Did you catch Coffee and Cards over on my Facebook page on Tuesday?
You can catch the replay here on YouTube. I hope you enjoy it! Do give me a thumbs up and subscribe if you do, Don't forget to click the little bell for notification of future videos – thank you.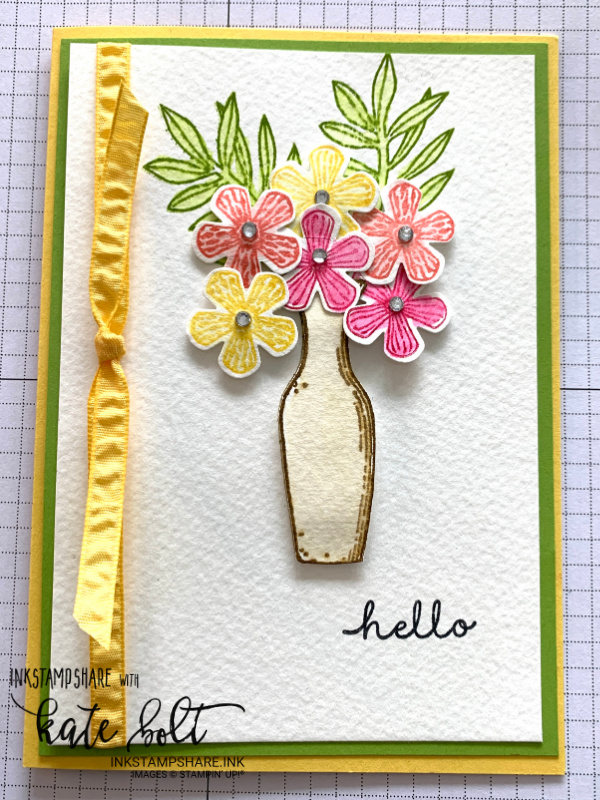 Basket Of Blooms At Coffee & Cards
I share a tip for using the colour from your stamped outline to colour your image. Make sure to stamp onto watercolour paper but it makes your ink pads work for you! This stamp set is all images and a great one for your stash. The small bloom punch matches this et which I love!! It really gives more use of both the stamps and the punch. Add in a stamp that fits your occasion. I love this hello from the Lovely You set. It would also make a great Easter or birthday card don't you think?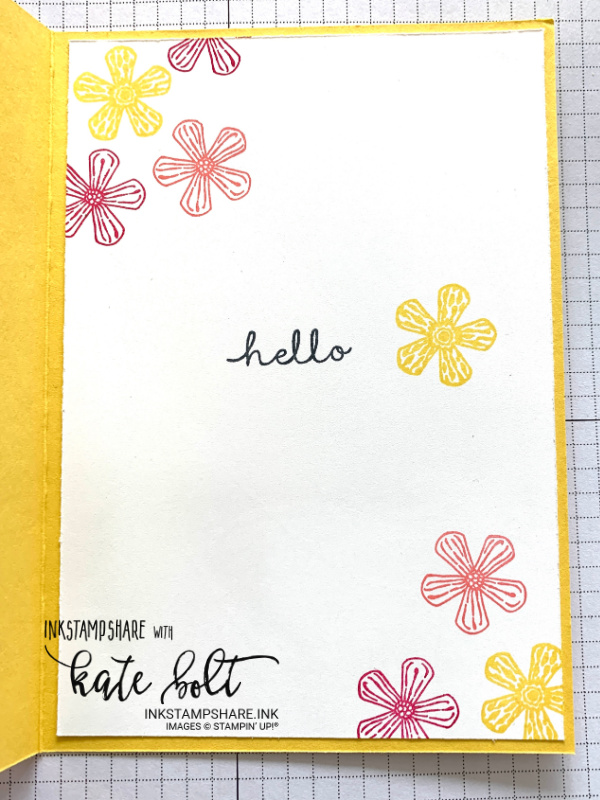 Stamp inside too.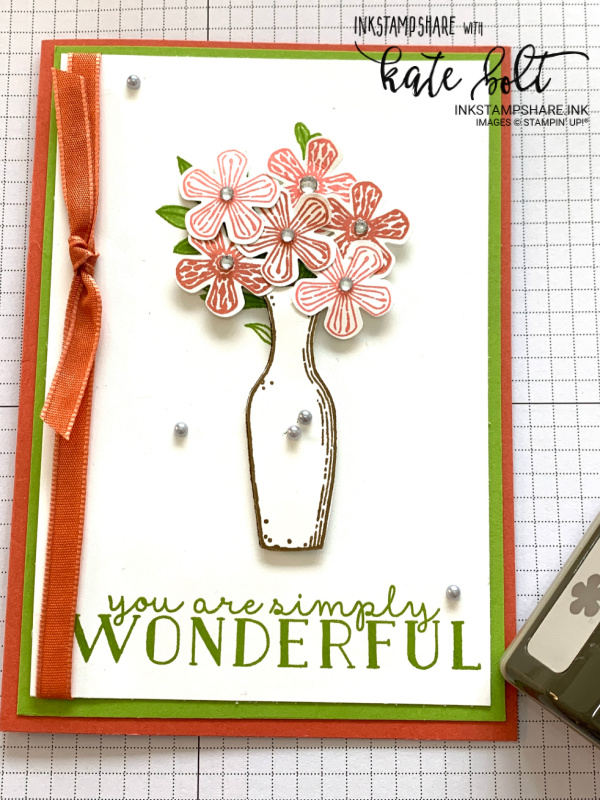 Here's a tip for lining up the leaves in the vase. Stamp the vase, then the foliage so that it "fits" in the vase or flower pot or basket depending on which you choose. Then stamp another on a scrap of Basic White. Cut it out by hand. They are all simple images to cut out. Layer it on top using Dimensionals and all your foliage "fits" fits perfectly!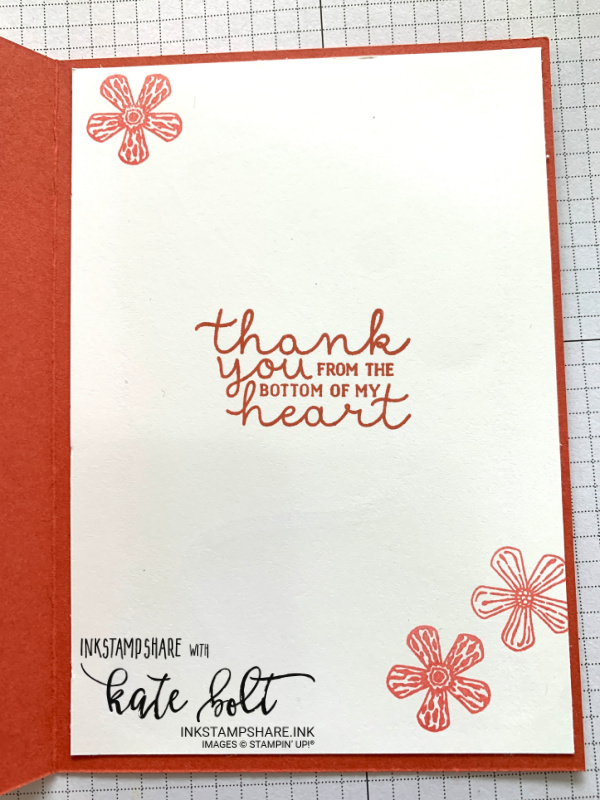 Add your chosen stamp on the front and inside. This is from one of my favourite sets – Bloom & Grow. So pretty.
Terracotta Tile is the colour for the base for this card and one of the inks used for the flowers. Its a great colour and one of our 2019 – 2021 In Colours that will be leaving us shortly. Do stock up on those colours if you'd like them because they are going to make room for some brand new 2021 – 2023 In Colours very soon!
I have some very exciting news for you! I have so missed crafting together at in-person Coffee and Cards. I currently bring Coffee & Cards every week via Facebook live and have such a lovely group who join me. And I am now offering a kit in the post so that you can craft along too. How fun is that! I'm so looking forward to this, sharing the creativity, and seeing what you all make. Our little crafting community has grown. I love to see our in-person group coming online and staying together and welcoming in new members too! All the details for the coming month of Coffee & Cards Kits In The Post can be found here. I can post to anywhere in the UK. I really hope you will join me!