Hello and welcome to my blog. The sun is shining. It's a cold but beautiful day! The perfect kind of day to make Easter Baskets At Coffee & Cards.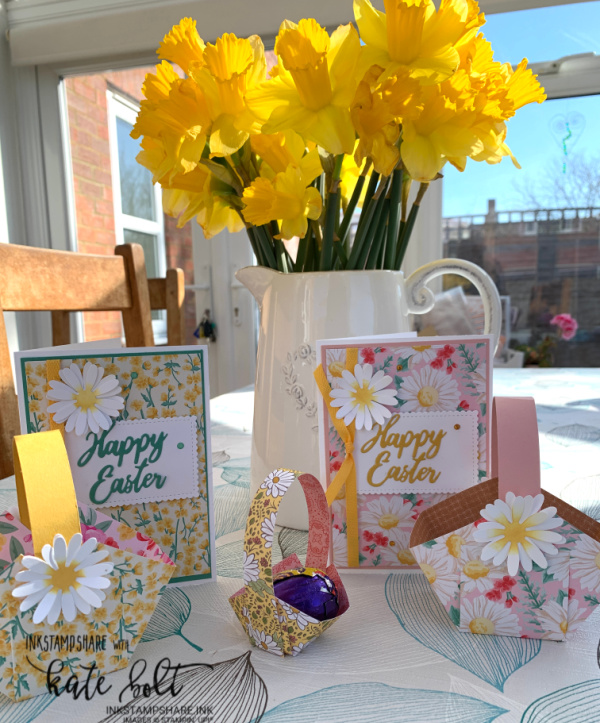 Fill them with Easter gifts and chocolate. Mini Lindt chocolate eggs and mini Cadbury Cream Eggs fit perfectly. .The tiny one has a Cadbury's Cream Egg inside. I hope the chocolate lasts long enough to be gifted at Easter! I will definitely be making some more! A big thank you to my friend and fellow Stampin Up! Demo Gilly Hunt for her basket design! Do pop over to her YouTube channel to see lots more crafty inspiration from her.
Easter Baskets At Coffee & Cards
The design of the basket is oh so simple. Watch the Coffee and Cards FB replay here to see exactly how they are made, including some matching Easter cards to go with them. Use the pretty Flowers For Every Season Papers and dress them up with the Medium Daisy Punch.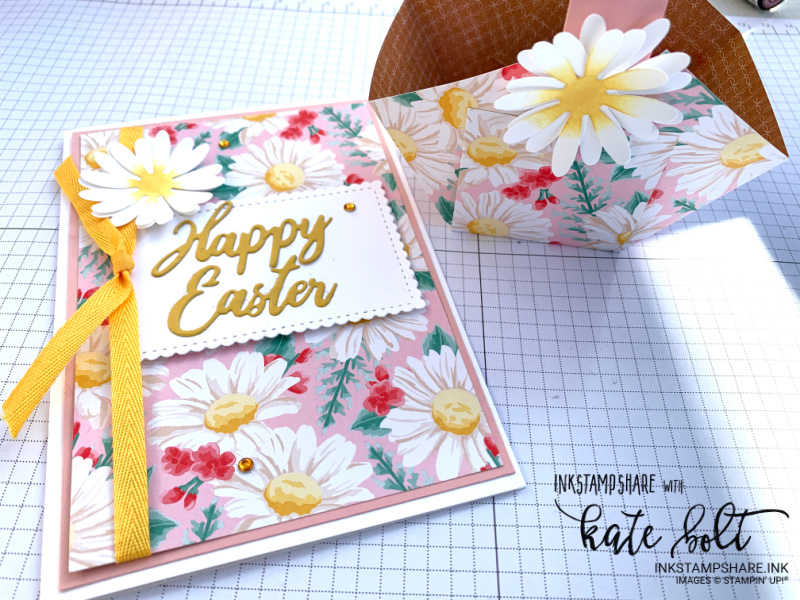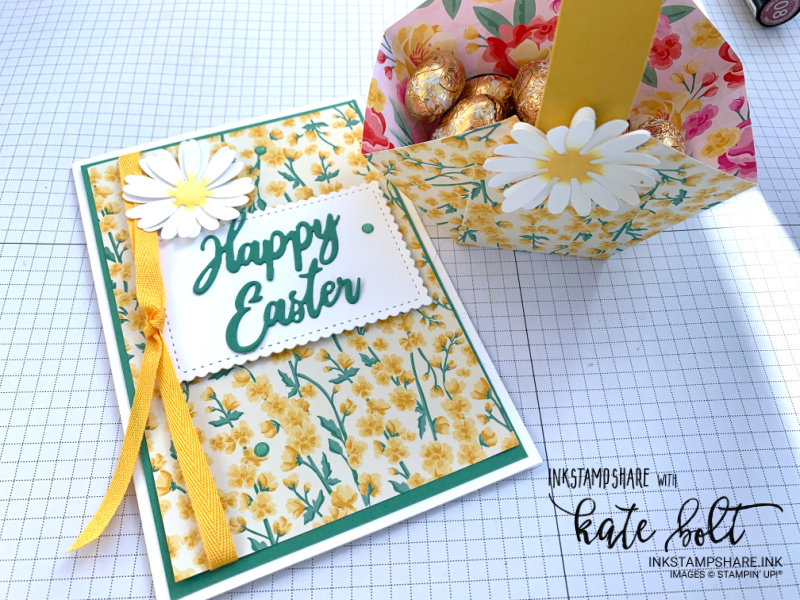 They would make great gifts for your children, grandchildren, the neighbours children, big and little kids alike! They would make a lovely doorstep drop off Easter gift!
There are so many beautiful designs in these papers. Match the ribbon to the colour papers you use – this one is in Bumblebee. Stampin' Up! makes it easy to match your card to the papers. Pick out the Just Jade in the papers, and use the Word Wishes Dies for the Happy Easter. The Enamel Dots in Just Jade finish it off.
You can see all the products I have used listed below with clickable links to my online shop. Thank you so much for supporting my small business.
Do click on the subscribe button in the sidebar to follow my blog if you don't want to miss anything.
Don't forget to use the hostess code at checkout if your order is between £20 – £150 for a thank you gift when shopping with me. The Hostess Code for this month is
I really hope you like seeing what I've been up to. Do drop back in to see what I will be making next!