Pansy Patch Sneak Peek!
Hello and welcome to my blog. I'm bringing you the beautiful Pansy Patch for the Stampers Showcase this month! This month our theme is all about the Pre Order for the new Stampin' Up! Annual Catalogue. One of the perks of being a demonstrator is that we get to pre-order goodies from the catalogue before it launches. I am absolutely loving the new Pansy Patch Suite, it's gorgeous! With stamps, dies and beautiful papers I think you are going to love it too!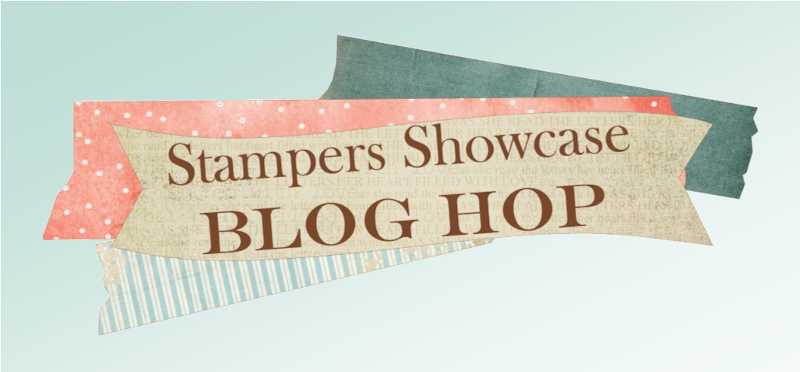 The Pansy stamps and papers are gorgeous. You can die-cut both the stamped images, the pansies, and the leaves from the patterned papers but first I wanted to play with building pansies with card stock for these cards. Pretty and perfect for using up those small pieces of card too!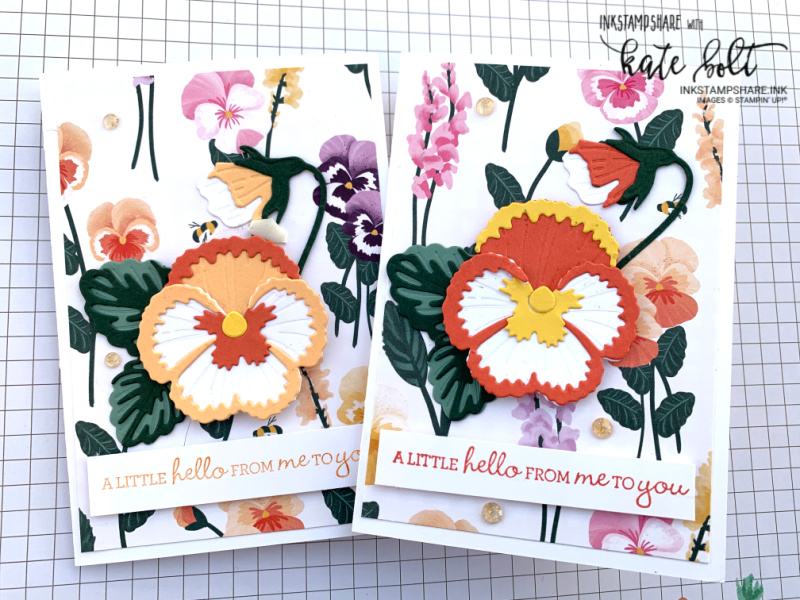 Pansy Patch For The Stampers Showcase
There are so many different combinations of colour you can use! The first of these two is using a brand new coming in colour, Pale Papaya. So pretty. Team it with Pumpkin Pie and a little Daffodil Delight in the centre. The second is Pumpkin Pie and Daffodil Delight. I've kept the large centre petal white. It really pops! The leaves are in another two new coming In-Colours too. Evening Evergreen and Soft Succulent. Finish it off with a few of the new Genial Gems for a little sparkle.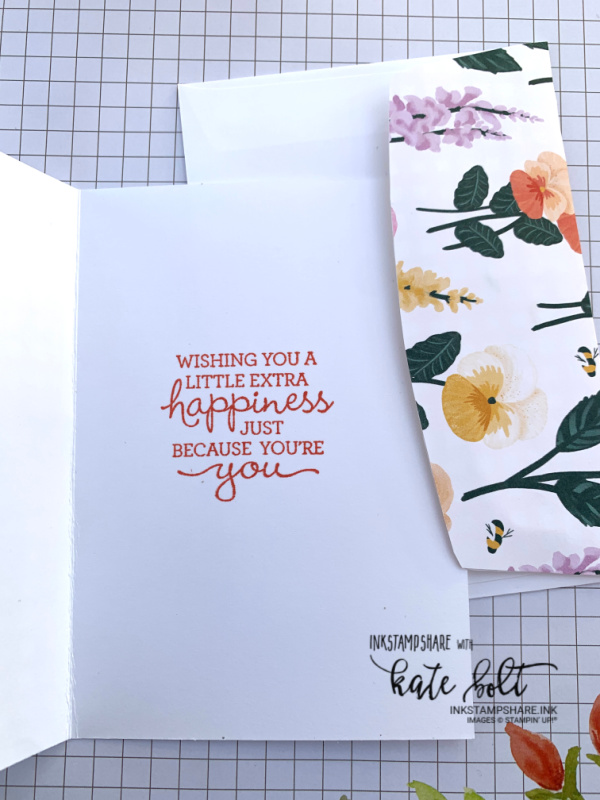 Stamp the sentiment from the set on a small panel of Basic White for the front and inside too, using matching ink. These sentiments are lovely! The Pansy papers are part of the suite and are stunning! Use them as a layer for the card and use up any scraps on the flap of your envelope to match. Who wouldn't want to get one of these in the post?!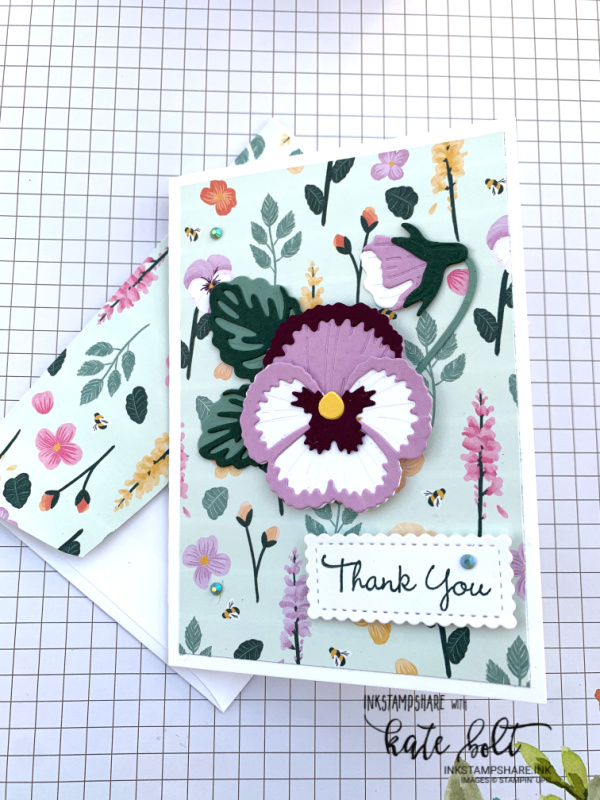 Another new In- Colour. Fresh Fresia. Team it with Blackberry Bliss and Basic White. Add some of the new In colour gems to match!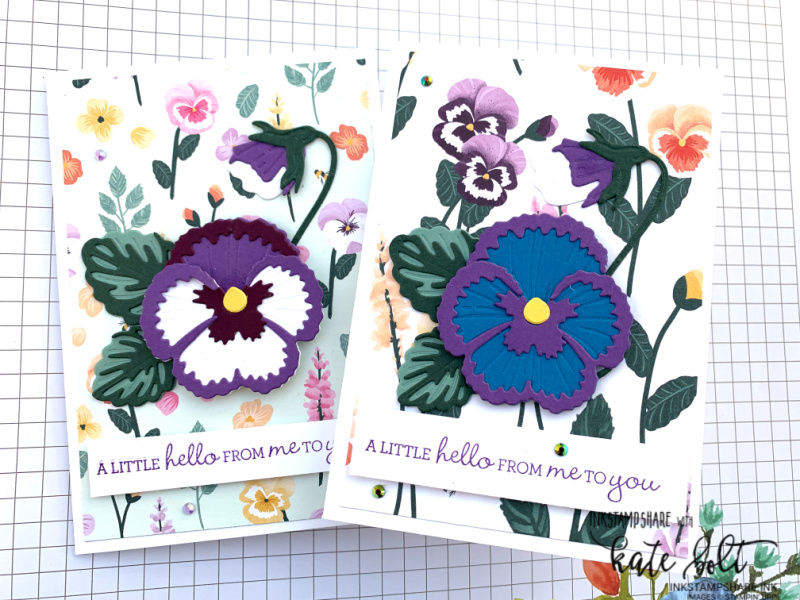 Gorgeous Grape works well with Blackberry Bliss. The second one is Pacific Point and Gorgeous Grape.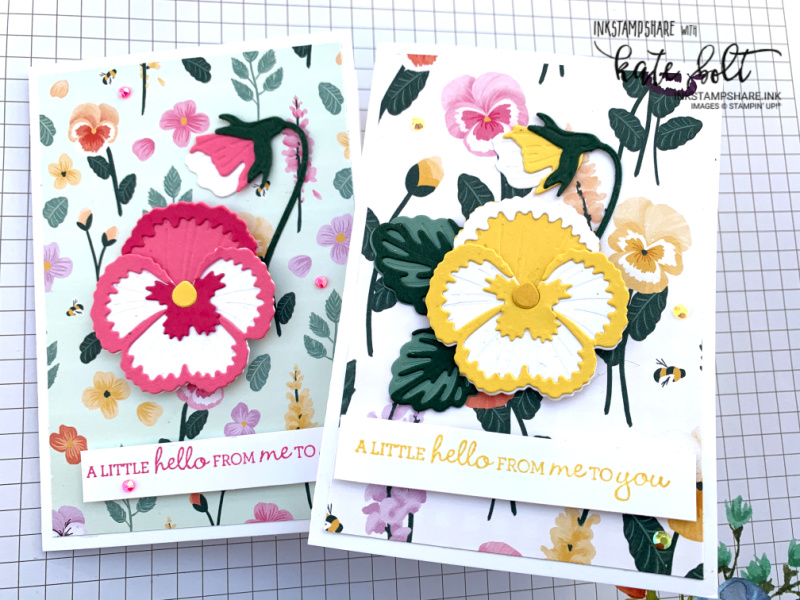 Another new In-Colour. Polished Pink with Melon Mambo, and Daffodil Delight with a Bumblebee centre.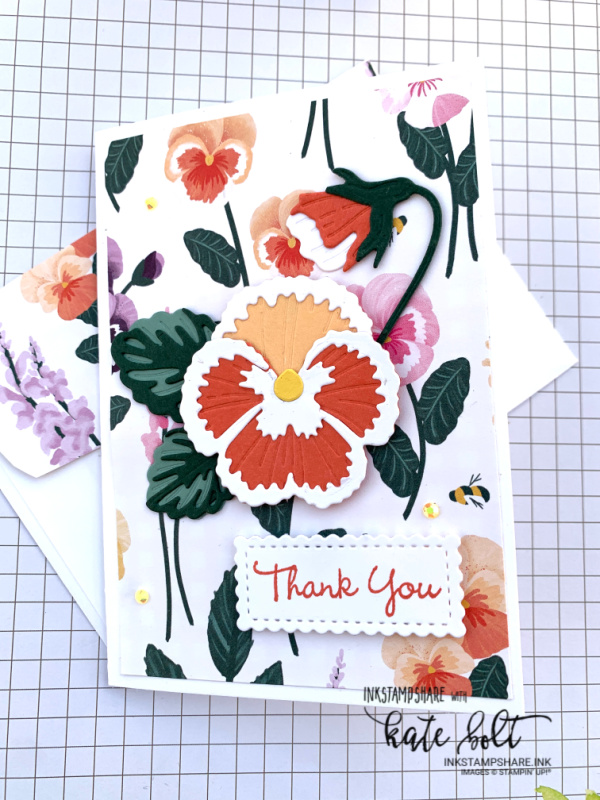 I've switched the element colours around with this one with the White as an accent. I've made quite a few of these now and they are going out as thank you's to my customers who ordered with me in March and some to my lovely team too!
The possibilities are endless!
There are lots of pansies about, they seem to be almost all year round! I took my inspiration from some images like this one. It beats staring at my neighbour's pansies, lol! I definitely need some of these beauties in my garden.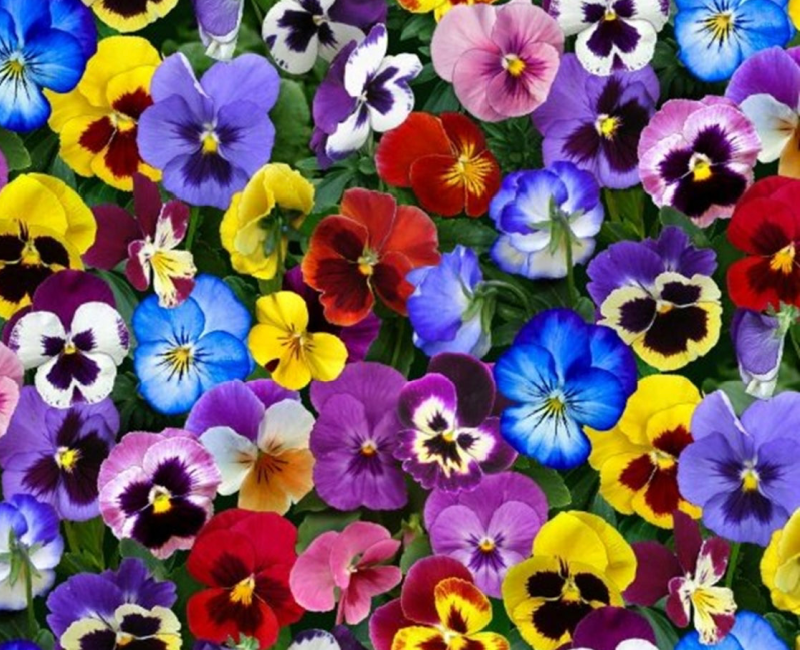 I hope you like the Pansy Patch cards, I can't wait to play with the stamps and cut pansies from the papers using the dies too! This Suite is being released with the new catalogue on May 4th. Not too long to wait now!
I can't wait to see what all the other people taking part in the Stampers Showcase Blog Hop have come up with for this theme. There are some super talented people taking part so grab a cuppa and hop around for some fabulous inspiration.
Next up is the talented Annette Ball.