Coffee and Cards this week is all about Ink Blending using A Blending Brush. Just how cheerful are these cards! They seem to radiate sunshine. We all need some of that. The weather has been decidedly wet, drab, and dull the last few days, and I am longing for some Summer Sunshine. Fingers crossed it will pick up soon. In the meantime, we can create our own.
Ink Blending Using A Blending Brush
You can see exactly how I made both cards in the replay of this morning's Coffee and Cards Facebook live replay over on YouTube here. I hope you enjoy it and might be inspired to have a go. The blending brushes are really one of my favourite go to tools at the moment.
You can find me crafting live on Facebook every Tuesday morning live for Coffee and Cards at 11 am GMT and on Friday evenings at 7pm GMT for Facebook Fridays. Do join me wont you!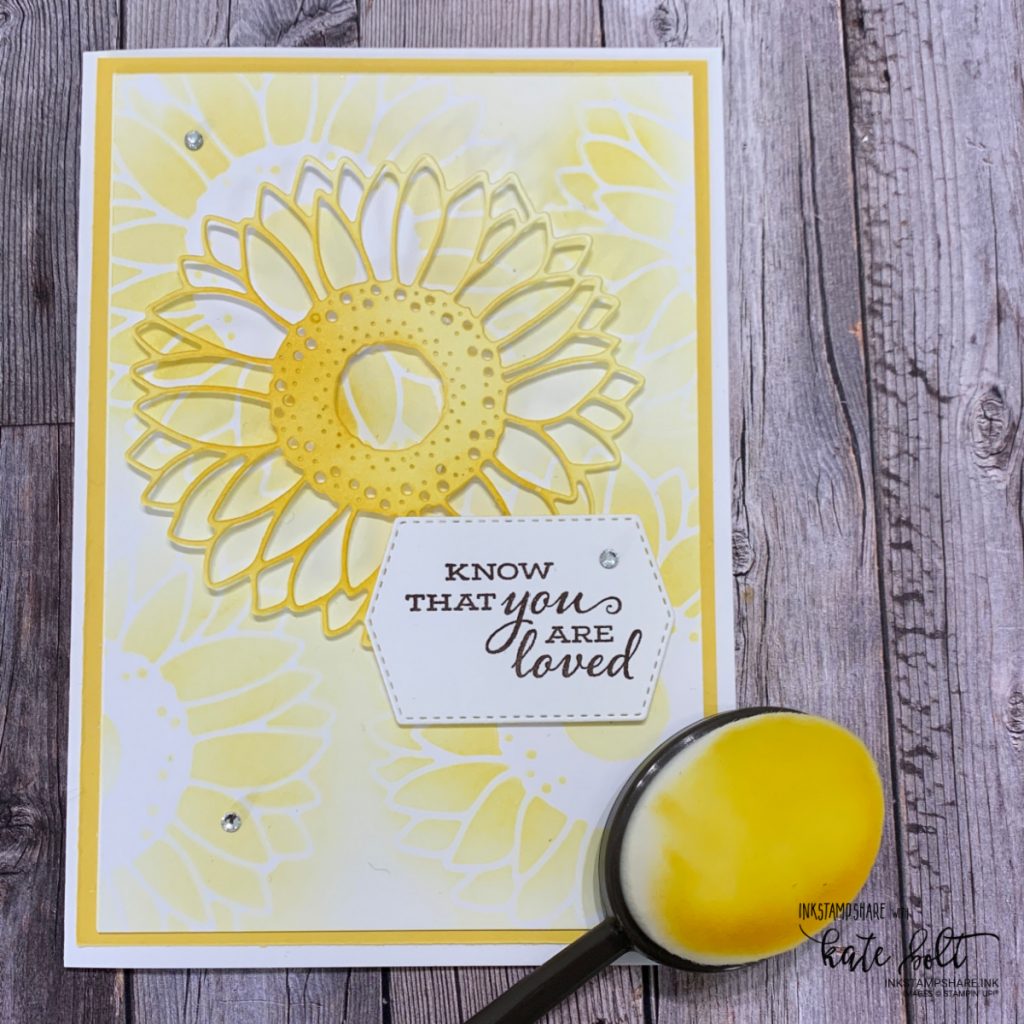 The first card at this week's Coffee and Cards. This is a closer photo. Showing the Sunflower Silhouettes in the background. Use your favourite yellow ink. This one is Daffodil Delight.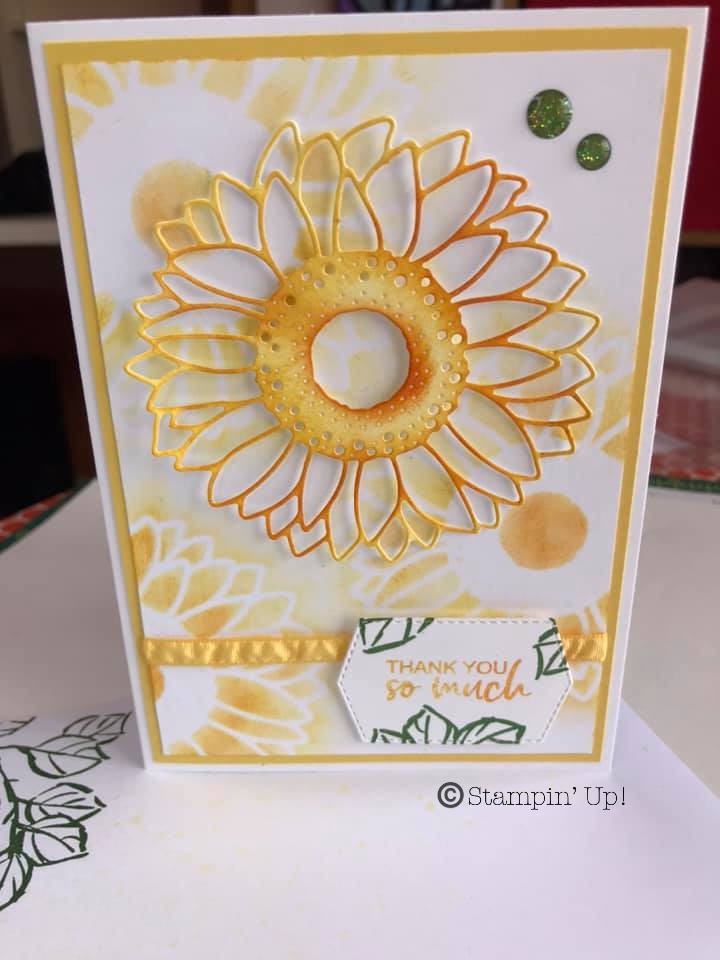 Or add in another colour too. ! This one has Mango Melody – I love it! Credit to Jeniffer Wynn for this one. So pretty.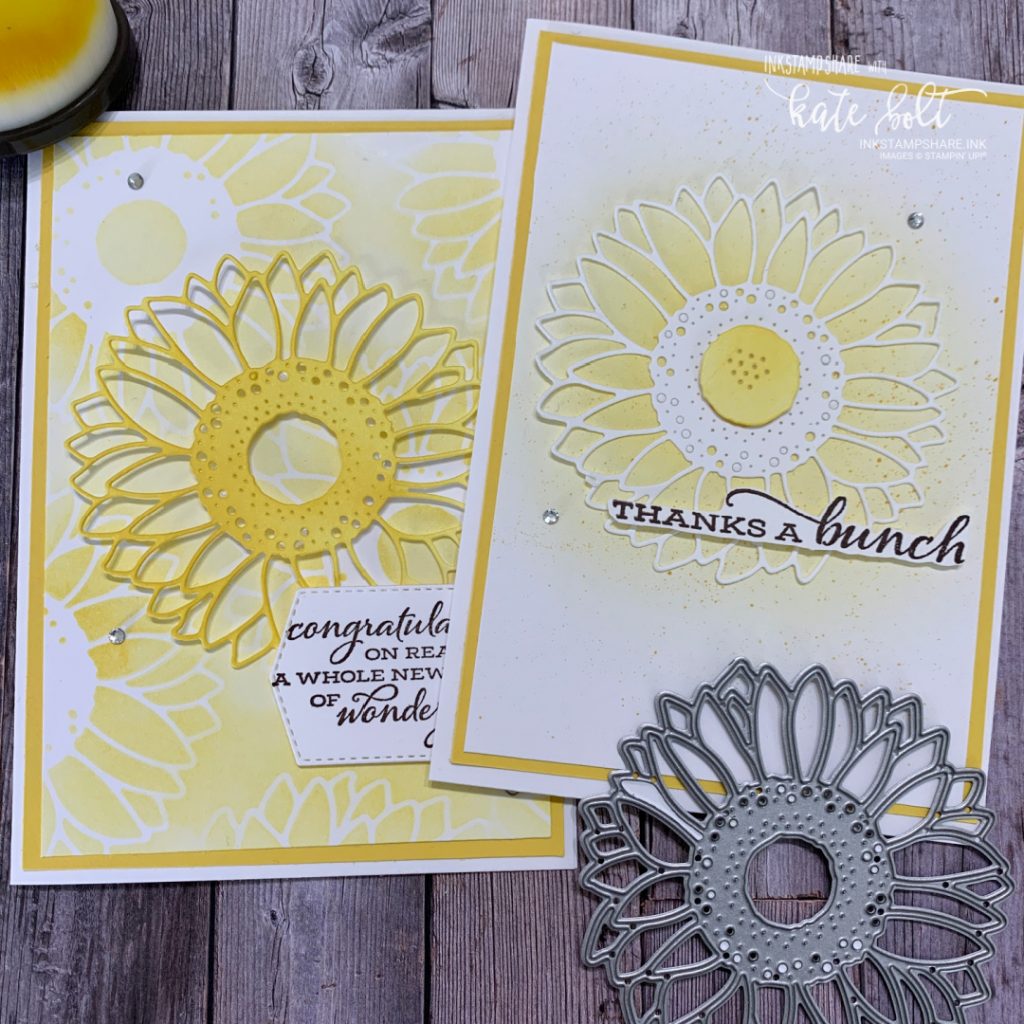 The second card uses the blending brushes too. You can see how they are both made in the video. Can you see the ink splattering on this one. A neat little trick using a Daffodil Delight Stampin' Write Marker.
You can see all the products I have used listed below with clickable links to my online shop. Thank you so much for supporting my small business.
Take advantage of our amazing joining offer just this month! It really is the best deal in the catalogue! Get in touch to find out more or Join here
Do click on the subscribe button in the sidebar to follow my blog if you don't want to miss anything.
Don't forget to use the hostess code at checkout if your order is between £20 – £150 for a thank you gift when shopping with me. The Hostess Code for this month is
I really hope you like seeing what I've been up to. Do drop back in to see what I will be making next!