Hello and welcome to my blog! I've made a Tie-Dye card with ink!. Did you see this lovely background stamp in the new Stampin Up! Annual Catalogue? It was on our Demonstrator Pre Order and it was calling me! So fun. I knew it would be a great one for some ink techniques. Tie-Dye always has that fun retro feel, doesn't it?! I bought my son a tie-dye kit for Christmas this year and he had great fun trying all different designs and colours.
Tie-Dye Card With Ink
You can see exactly how I made this one here on my Friday night Youtube Live. I hope you like it! Please subscribe and give me a thumbs up if you do. Don't forget to click the little bell for notifications of future videos.
I have moved my Facebook Friday live over to YouTube live. Facebook can get very glitchy so I am hoping this will be easier, plus the video quality is much better. Last night was my first live stream on YouTube. I was a little nervous – not sure why after being live regularly on Facebook for over a year now. A BIG thank you to those of you who usually watch my lives and have come over to YouTube. I will continue to post for a little while where I am on a Friday evening for those of you who like to watch in case you missed that and wonder where I am. I am still here and couldn't do it without you!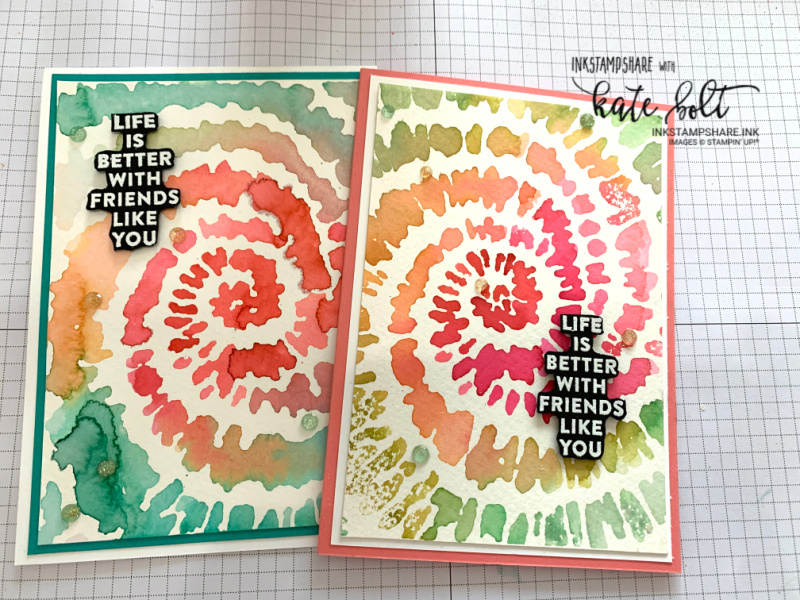 The Spiral Dye is one large background stamp. Make a Tie-Dye card with ink easily using reinkers -the kind we refill our ink pads with. (how good are they!), a few sponge daubers and a spritzer filled with water. Such a simple technique and each card will always be different! To create with these colours use Real Red, Flirty Flamingo, Daffodil Delight, Bermuda Bay, and Coastal Cabana. For our large background stamps, you need a large acrylic F block, though I find it so much easier to do with our Stamparatus. Such a fabulous tool.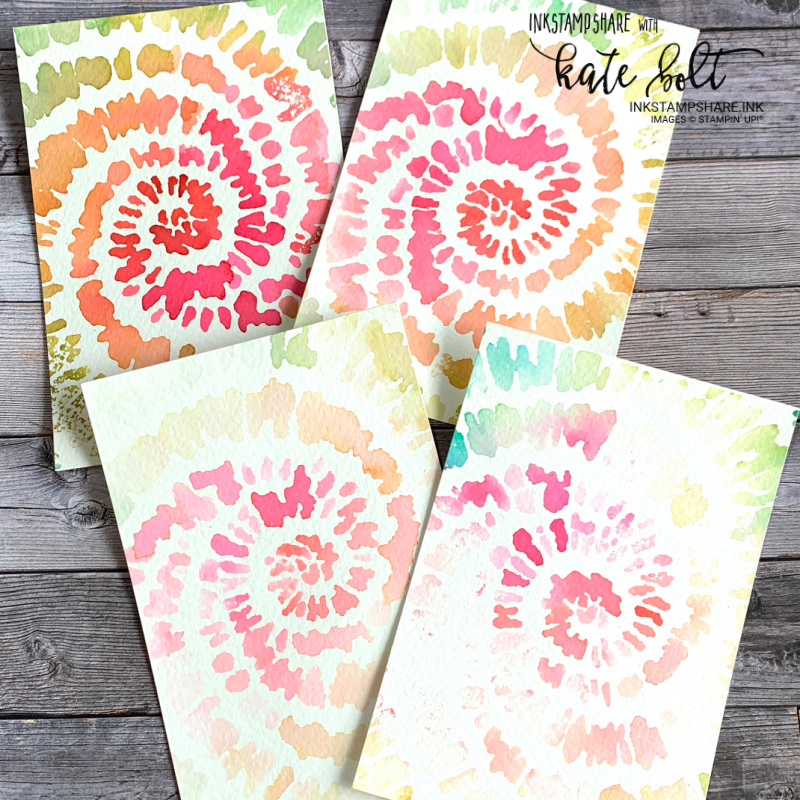 Different greens added in to this one. Top to bottom, left to right, simply stamped again. No further ink or spritzing added. So much fun to create. It's a great stamp but warning – it may become addictive! lol.
You can see all the products I have used listed below with clickable links to my online shop. Thank you so much for supporting my small business.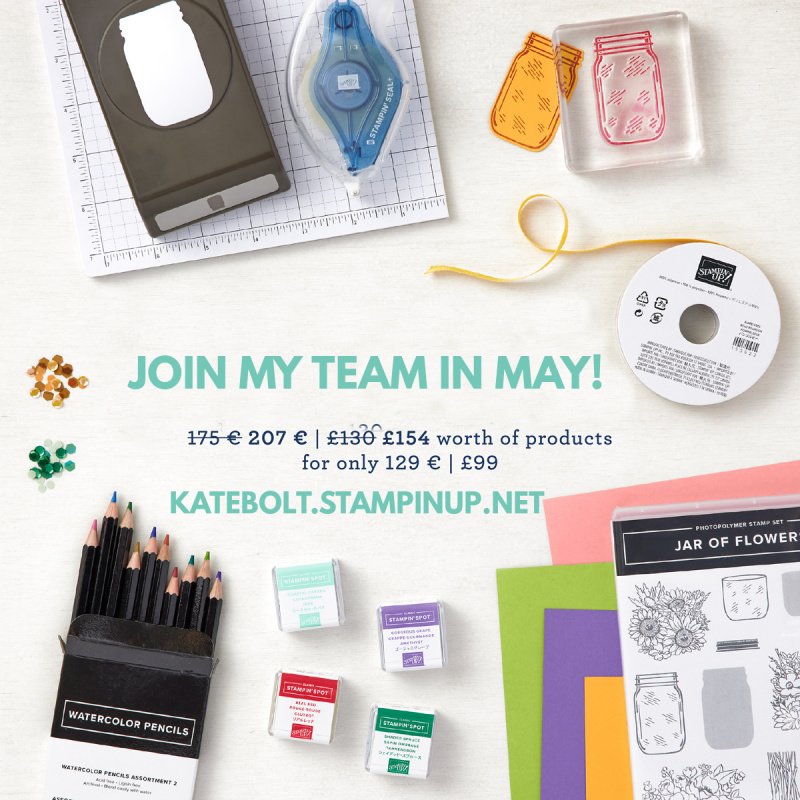 Take advantage of our amazing joining offer just this month! It really is the best deal in the catalogue! Get in touch to find out more or Join here
Do click on the subscribe button in the sidebar to follow my blog if you don't want to miss anything.
Don't forget to use the hostess code at checkout if your order is between £20 – £150 for a thank you gift when shopping with me. The Hostess Code for this month is
I really hope you like seeing what I've been up to. Do drop back in to see what I will be making next!