New In Colours!
It's time for Inspire Create Challenge #092, and this time the theme is our brand new In Colours 2021 – 2023. They are a great collection of colours, aren't they?! Every year Stampin Up adds a new collection of 5 In Colours that are on trend to add to our core colour families. These ones are fabulous and have the added bonus that they all go together!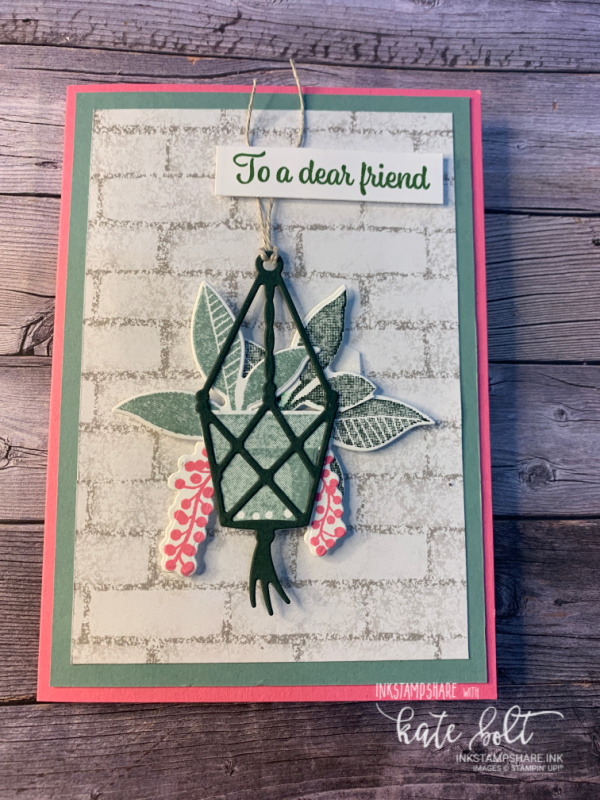 I have been playing with the Bloom Where You Are Planted Suite. I love it! And for this card used the Plentiful Plants Stamps, the Perfect Plants Dies (save 10% and buy them together as a bundle), and the Bloom Where You Are Planted Papers. I've included 3 of our new in colours on this card and added a couple of neutrals, the Early Espresso basket and the grey in the Designer Series Paper.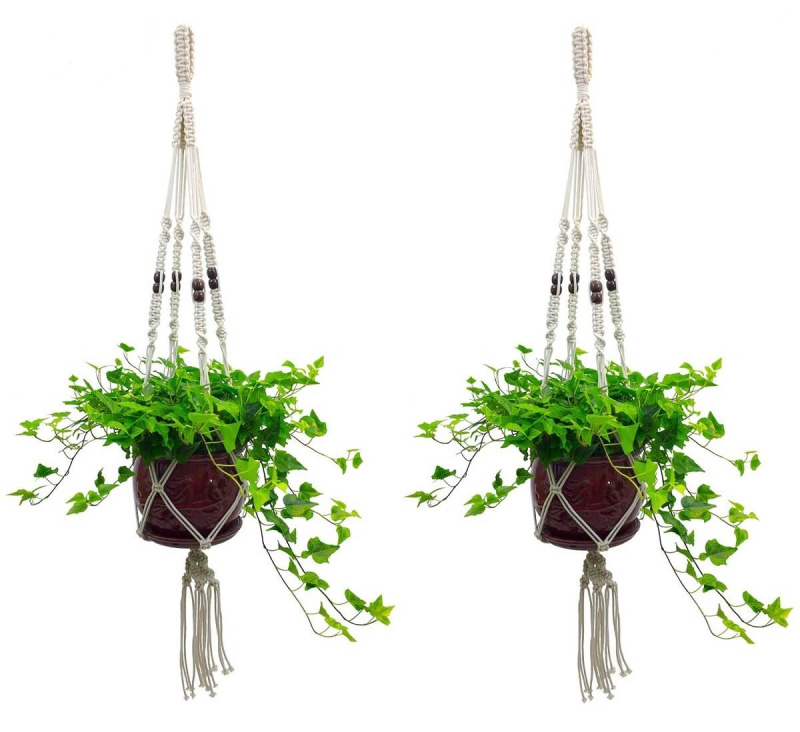 I was a 70's child and hanging macrame baskets was definitely a thing in our house. Do you remember them? Ours always seemed to be full of spider plants. My very talented mum would have made them – she is an incredible crafter. I feel like they were definitely a thing of the 1970's era. I loved them then and still do. They make me feel very nostalgic. Maybe I should have a go!
Bloom Where You Are Planted Friendship Card – Inspire Create Challenge #092
Stamp the leaves in Soft Succulent and Evening Evergreen Inks, the flower pot in Soft Succulent, and the flower spray in Polished Pink. Die-cut them out using the Perfect Plants dies. Cut the macrame basket using Early Espresso card, layer together, and add to the front of the card. Add a little linen thread to the top of the basket. Use the same colour card to match the inks for the card base and layer. The brick DSP in the coordinating paper pack is perfect isn't it?!
I can't wait to see what the rest of the team came up with for the #inspirecreatechallenge this time. It's a great theme. Have you collected the new In Colours yet? You can see the Inspire Create Challenge #092 here, all the other designs and entries. You can play along too if you like. It's fun and easy to enter. You can via your blog and if you don't have one, you can enter via a FaceBook or Pinterest post instead.
I also used this bundle for my Friday live on YouTube to make this fun slide and lock card! You can catch it on replay here.